Some great hikes that people often only ever think to hike in the warm summer months, are absolutely stunning on the right day in our cold winter months. This is one, where it is actually much more impressive views in the winter with the snow capped mountains and ridgelines of snow. Ha Ling Peak in Kananaskis, Canada.
Click images to see larger versions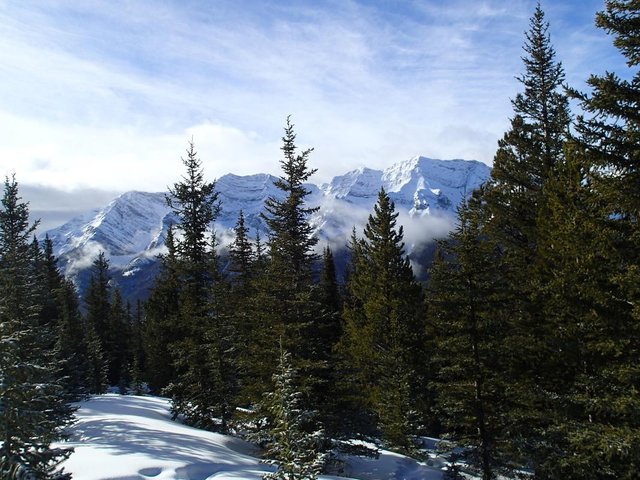 These white peaks and clouds really contrast with the blue skies around the edges.


The approach saddle on route up this peak, its an impressive ridge line giving a massive cliffside view back to the town site.


Town of canmore in the distance, you wouldn't want to slip over this ridge's edge. You'd be a gonner.