Click any photos to view LARGE versions.
This was a really cool day in the mountains. Clear skies, warm sun but tons of new snow on a nice traverse horse shoe ridge I've hiked before. My goal. Seek out and find the highest trees in all the area and hammock in them!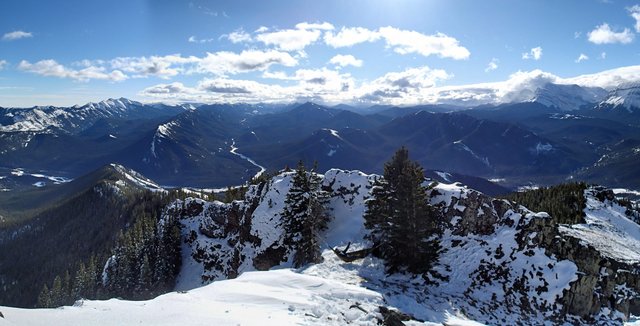 Mission achieved, that is one of the highest hammock spots I've done, and it certainly was in these kind of conditions. It was just a stop for lunch however, no overnighting up here.


The way up had some of the craziest trees and wind like you wouldn't believe shaping them.


And the views were stunning. Some of the rock areas were tricky with all the snow, it was easy to fall in a crack and loose an ankle, so some careful stepping here.


Awesome panoramas, this one of one of my favorite mountains I've done a backpacking trip to on the other side, Mount Holy Cross.


From the summit of this day hike, Junction Hill, which is not a hill at all, but a full on mountain traverse, just surrounded by larger beasts.


This photo is the snowy summit and me done below, in the sweetest hammock spot I've had in the higher ridges the only couple trees to reach, not over the cliffs. Was on comfortable lunch rest for sure.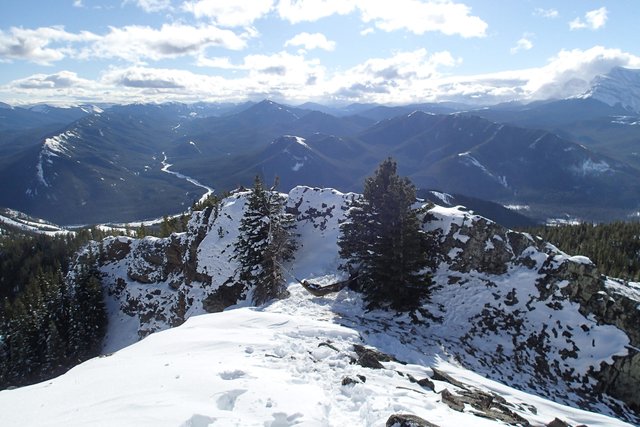 More great panorama views on the way out.


Can't get enough of that hammock view.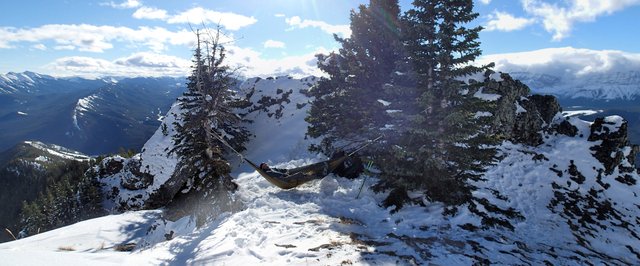 And finally, the lower forest areas on the last area while heading out. We got cliffed out after this point and had to go back up some to find a safe way down, adding an hour to our day, making us a bit annoyed and much more tired than we wanted, but hey, that comes with the territory when you explore areas without any kind of actual trail. Well worth it in my opinion.


I hope you enjoyed these photos, comment and follow if you want to see more.