My hiking season never ends, its year round, but the scenery certainly changes. Sure happy to be hitting the mountains again with dirt, rock and hard ground to walk on instead of snow and ice all the time like my winter hikes.
This great day out hiking was on old Baldy, which we dropped behind the ridge down to a Tairn that is only there in the spring and although there was no trail known to be there, we figured it would be easy enough to bushwack a way out along with the stream in the lower valley.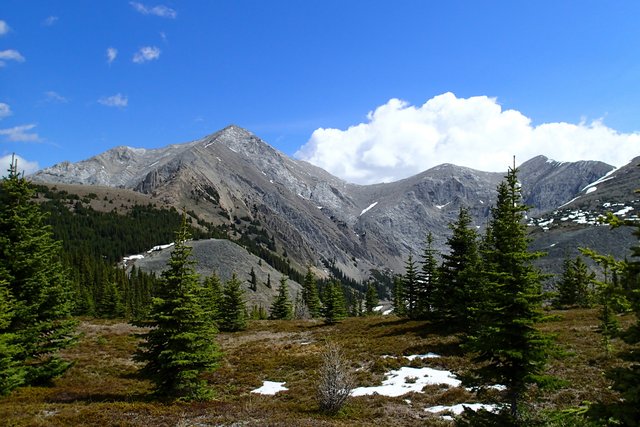 We did make it up and down the back to this awesome spring only Tairn. What a spot, we slung our hammocks and stopped for a very relaxing and much needed lunch break.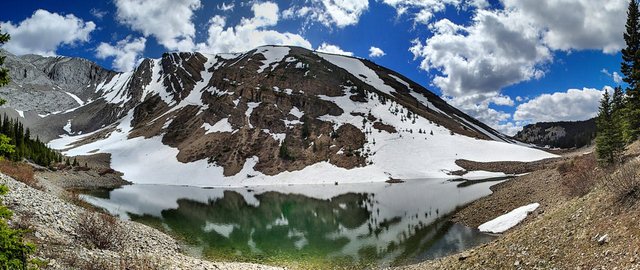 Pretty perfect water here, as clear as glass.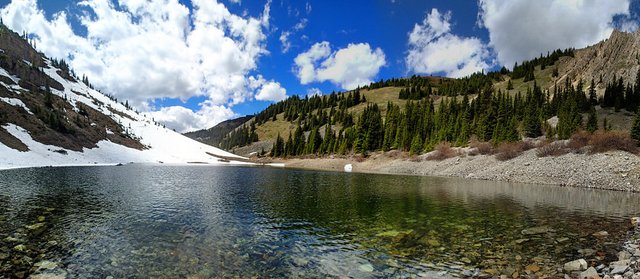 Photo 360 Panorama - https://www.flickr.com/photos/unipsycho/40985411680/in/album-72157697443519924/ (Click to view it at Flickr)
These are the cliffs up along the ridge, luckily they were all clear of snow to find a weakness and drop lower.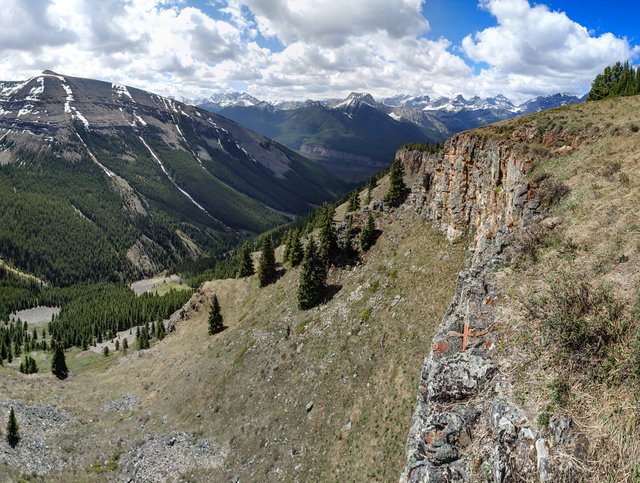 Lots of great nearby peaks to consider for another day, the bump in center is known as volcano peak, I'd like to complete it sometime.



Down in the valley and stream, lots of debris to negotiate on the way out. Unfortunately my camera has some technical issues so I was not able to get a whole bunch of great shots at numerous water falls on route. I'll have to go back another day.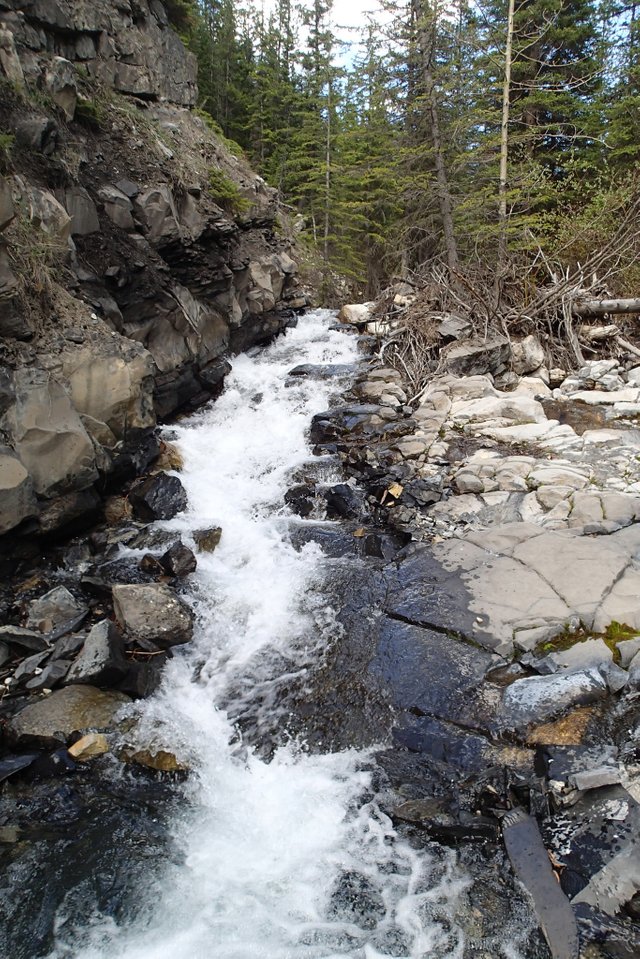 These snow cornices were at the very top of the ridge and made a great spot to jump over and slide down. They are MUCH bigger then it might look in the photo here. The biggest drop there in the middle is about 10 feet high, so we went just left over about 5 foot drops to a nice glissade slope out.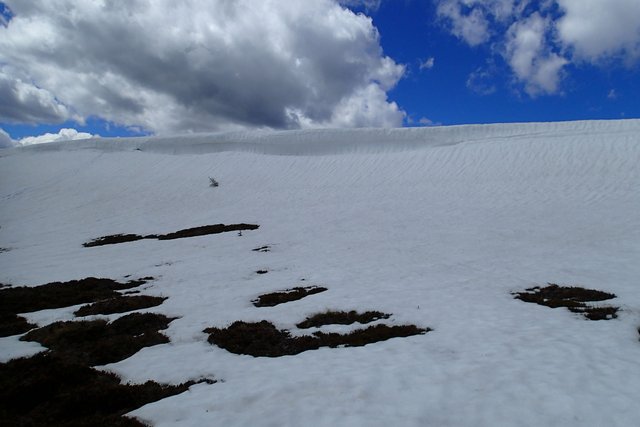 Another couple of peaks by the nearby "The Wedge" far right, which is also on my list to complete soon. Would be a good day to double or tripple bag those nearby as well.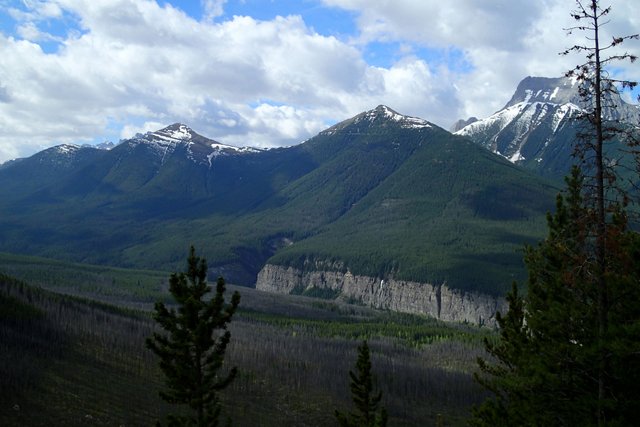 Anyway, I've not posted much lately, but been out for tons of hikes and more great scenery. I'll keep some coming, I hope you enjoyed this set.