Only had a morning to get out for a quick hike earlier this winter, so I grabbed my hammock and some food for an early lunch and headed out to the rockies!
Some awesome skies as we started out and warm sun.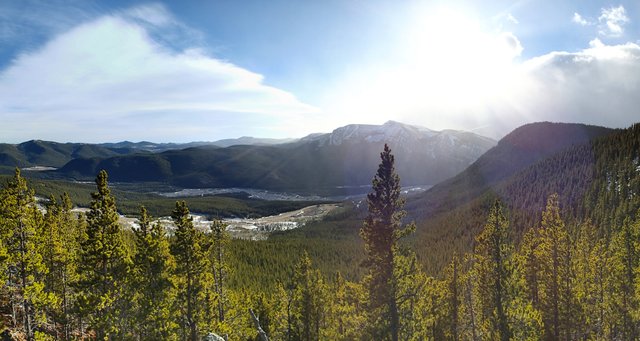 A rocky ridge gives us a good route up with too deep of snow.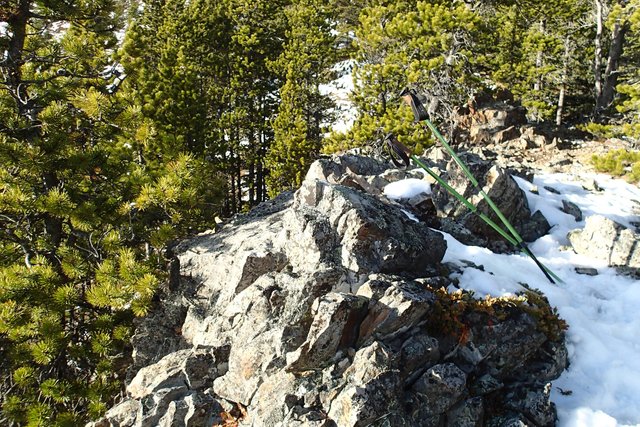 A stop for lunch in our hammocks provides a great comfortable stop up on the high ridge.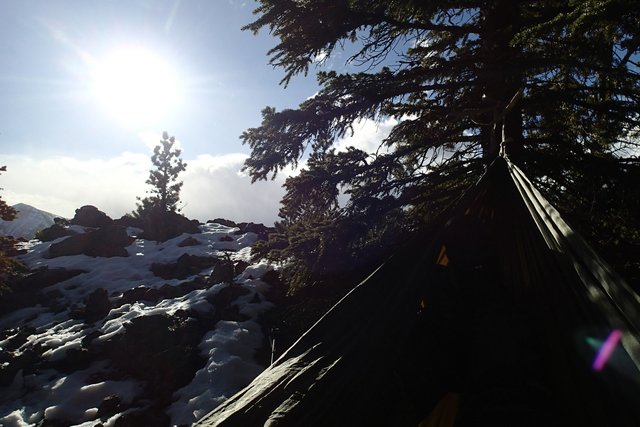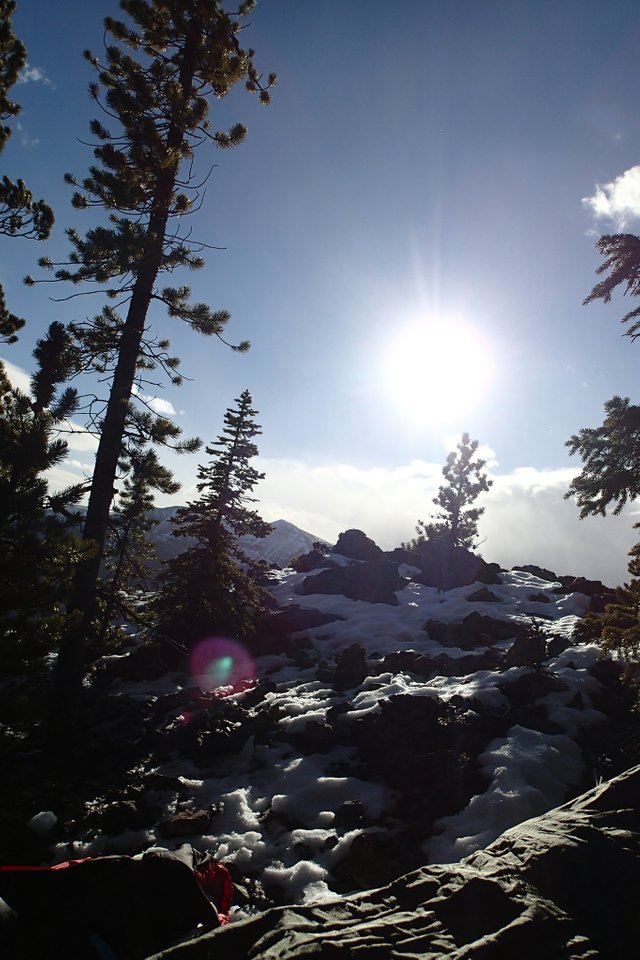 A good spot to chill. But time to head out, as storms are rolling in and the skies are turning black over the next range.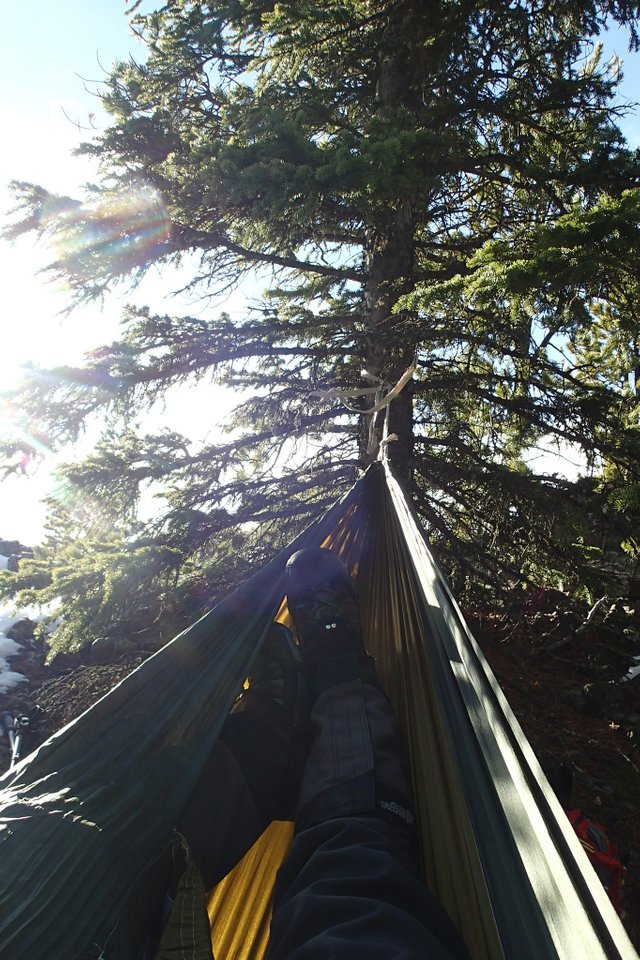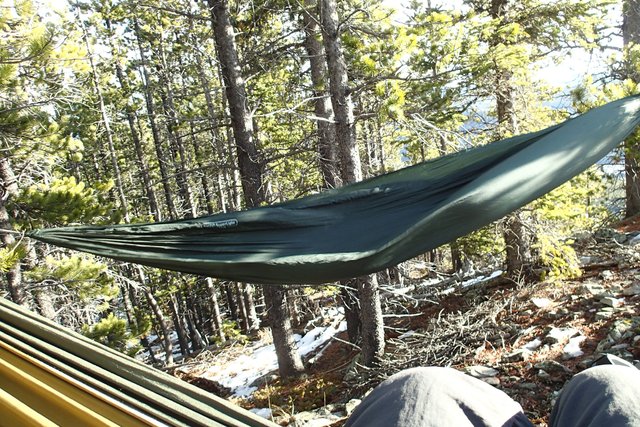 A simple set of photos, I didn't get any photos on the summit as the winds were over 150km/h gusty and it was literally blowing my across the top rocks while crouched down on all fours, so no way to get the camera out for any photos. We got outta there fast and heading down. Still a good short hike!