This turned out to be one of my favorite photos spots this winter. Out skiiing along the river there is a tiny creek that flows into the larger sheep river and creates a huge overflow area over the ice, freezing up and making some beautiful colors in the ice.
Click images for larger version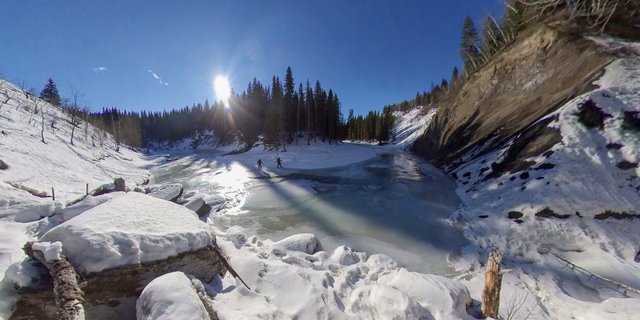 Lots of open water to cross back over. Just what it takes sometimes to capture that perfect photo!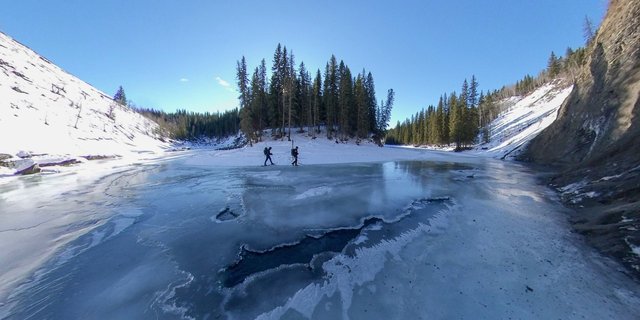 Crossing back over the creek