Got to enjoy a fun day on what we thought would be an easy day of hiking/snowshoeing, but it turned out to be farther than expect, deeper snow than expected and harder elevation than expected. Despite all that, we had a fun day in the wilderness.
So, this was just before the winter gates closed the highway due to snow, so it won't reopen till April now. However, we got to get to a new unexplored area and check out the scenery.
Here you can see the little falls, which we did some simple ice climbing at with my hammock screwed into the ice to relax in. SWEET!
Note: Click any images to view large versions!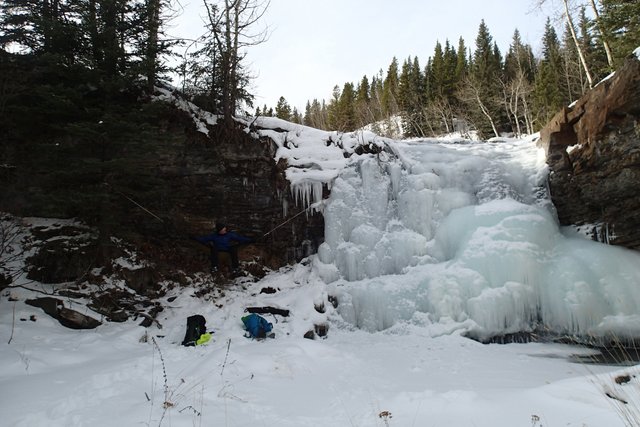 I have to say, I'm always looking for new and unique places to hang my hammock and enjoy a few minutes and this was a pretty cool spot (pun indended!). :)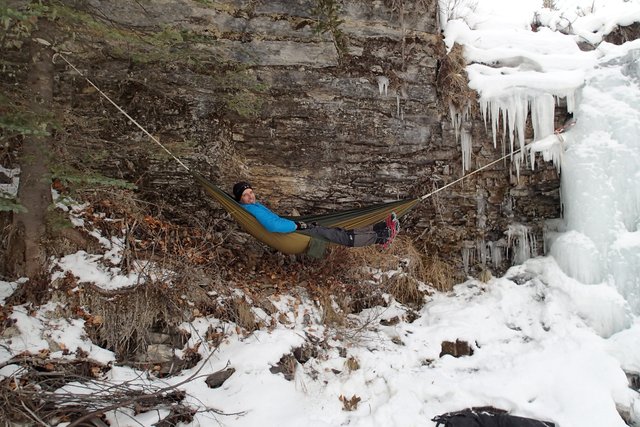 So, with some time to wait for each other to climb the ice, the hammock was perfect companion. haha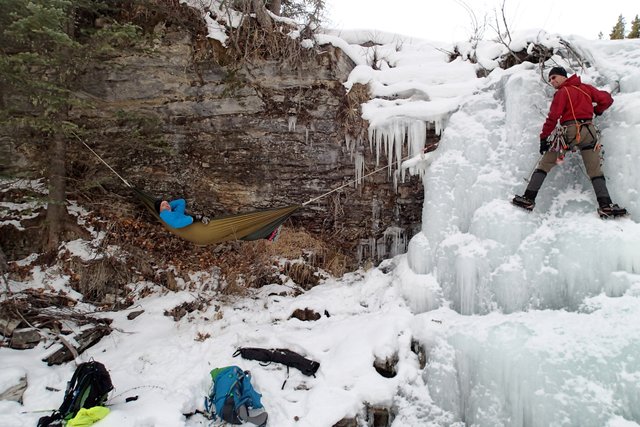 The water was visibly flowing under the ice, so there was pretty limited 'safe' ice to climb on but just enough for my buddy to try out some new ice gear and enough time to still get out on the rest of our hike.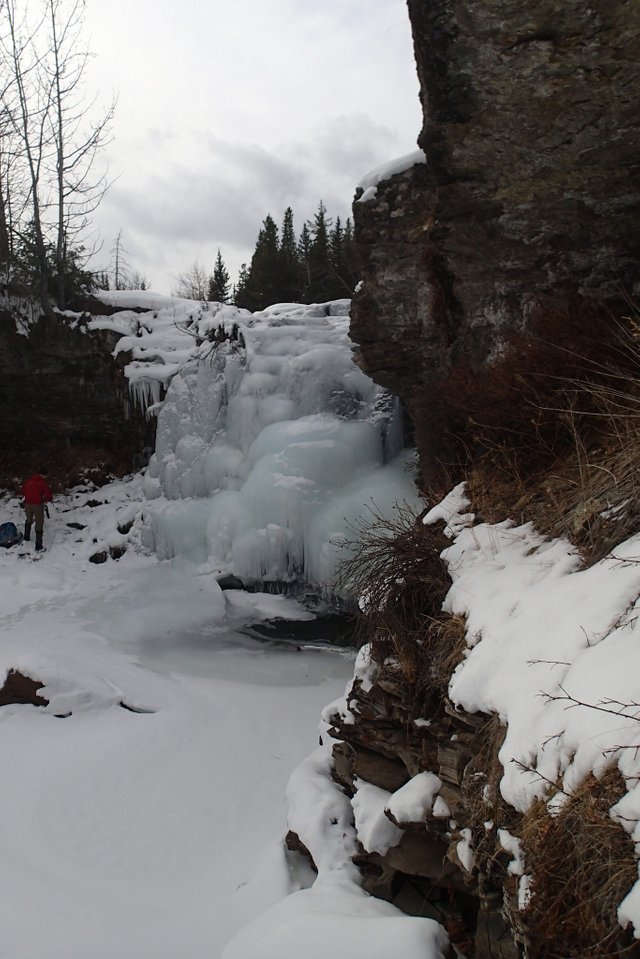 My feet and view, and although I couldn't belayed from this hammock station, no belay was neccessary for such a short waterfall. Just a few anchors was good enough.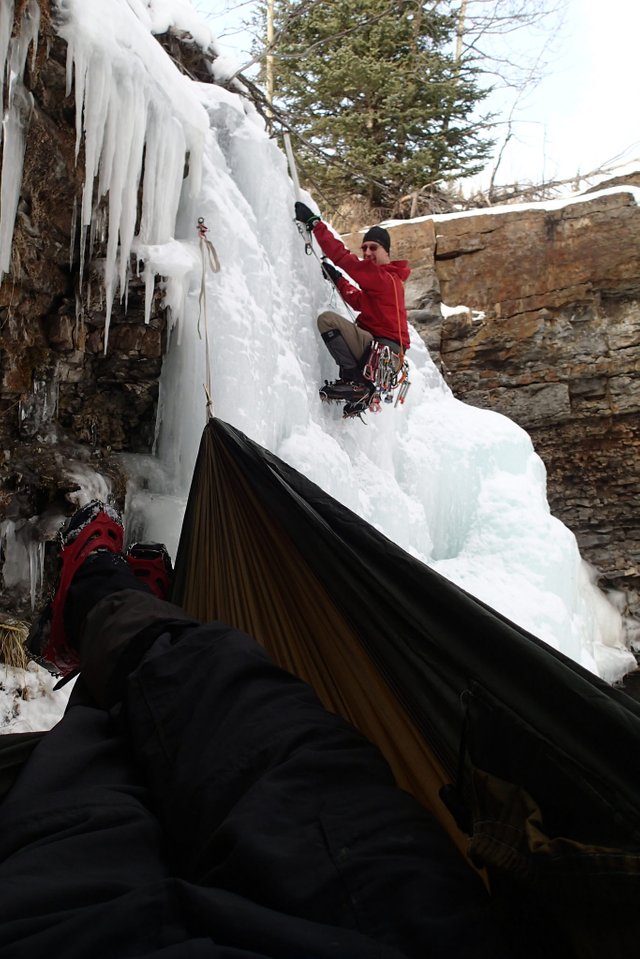 Once back out, we headed up to Green Mountain summit and enjoyed the long views of the front range and the snow topped peaks.


Lots of steep rocks to climb and view from at a spot, called, "The Castle" which would certainly be better to be at in the summer lying in the sun, then the windy cold winter kicking in.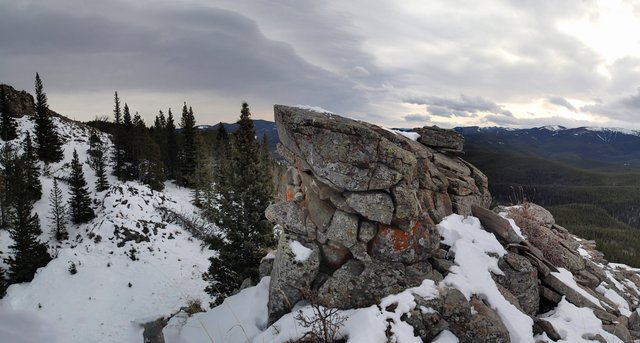 Heading down, you cna see a nice ridge of rock on the summit of Green Mountain, which we had a fire and hot lunch just down in some fo the rock outcroppings. it was still windy and cold though, but the fire helped and I sure can't complain about a hot meal of roast beef, mashed potatoes and yorkshires. I can't believe I didn't get a picture of it, totally forget our fingers were freezing without the fire nearby from the wind.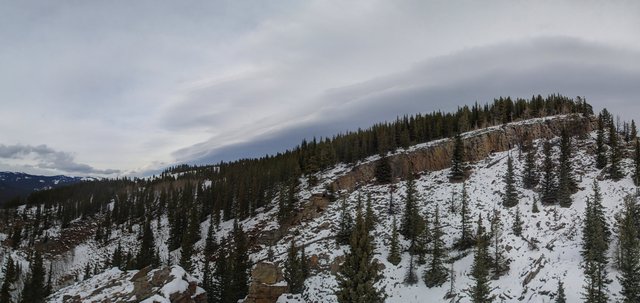 So, we headed down a new gully to hopefully shortcut the return home and started hiking through the forest down below, getting an odd feeling animals in the area. Thankfully, they had all scattered already when we came across this large wolf kill, of which looks like a moose, as it was BIG.
There were packed down tracks and wolf dinner spots spread all around and everything was still fresh, not even frozen so the wolves must have still been in the the area but keeping distance from us humans. At this point, we picked up our pace, as we didn't need to be in that area any longer with dusk only an hour away.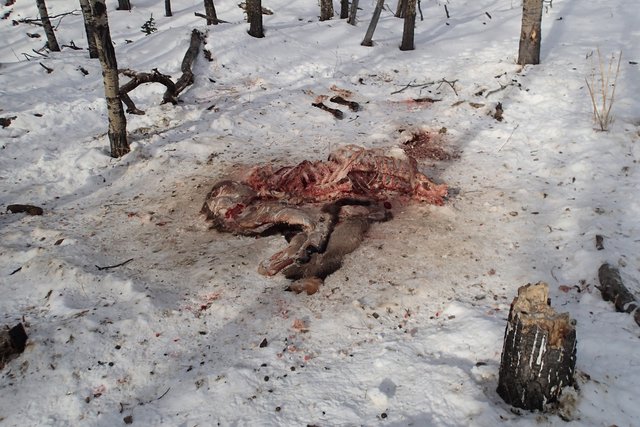 From there we headed out, crossed pass the waterfall once again back on the rest of the return trail. Another change for a panorama photo and homeward bound from there.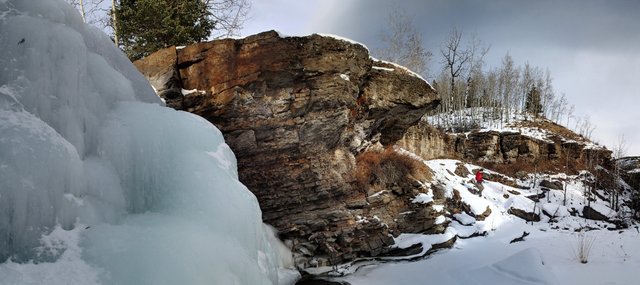 I hope you enjoyed the photos, story and panoramas, its been quite a while since I was able to post and have had many other great adventures to write about since as well!