If you've seen many of my posts, you know I'm always on the lookout in the wilderness for new and interesting hammock hangs. This one was a great spot as we were down in the river valley and were lucky to find a few low trees to use for a hang on the banks.
Click any photos for larger view.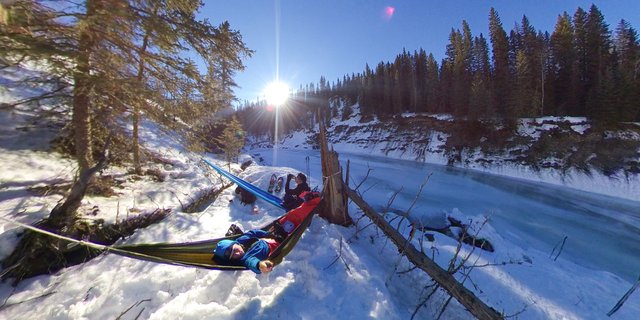 My initial plan was to simply hike up and onto the top beside the river but after fighting for 5 minutes the waste deep snow, I decided it was not worth it and we were able to find hammock spots near the river that were we were still able to soak up the rays from.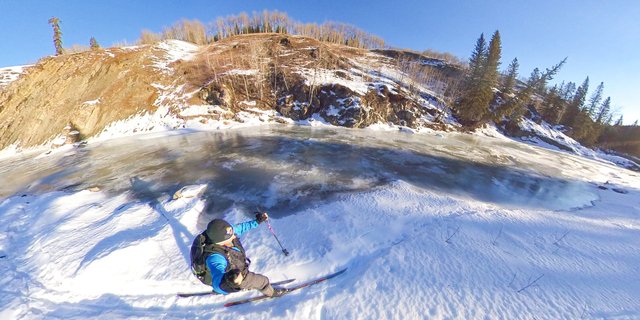 Much of the river is like this with few trees along the banks, so hammocking ins't always an option. Anyway, the day was great, photos were fun and the hammocking relaxing. I hope you enjoy the photos.