Halloween, Tina's dream
I was in the room.
Calmly arranging the ringlets of her hair.
They looked great with their bow and their dress.
Suddenly the window opened and current entered.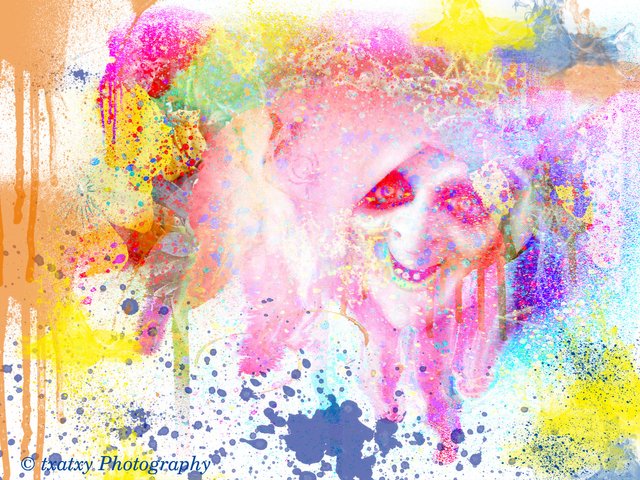 How could the window be opened if nobody touched it?
It is Day of the Dead many strange things happen these days.
I thought I was dressing like a good girl.
But something came with the wind.
Suddenly the room changed.
Everything was filled with red, blood red.
He became afraid and shivered.
He no longer felt, something had changed inside him.
His smile turned sadistic.
He looked in the mirror and saw a skull.
With crown and cross.
He had a knife at hand to carve a pumpkin.
The blood was like viscous, frayed rays.
A skeleton was flying around the room.
And another came out of the pumpkin.
But his mood was exalted so with the knife he had on hand.
He threw himself at the huge skeleton. He hurt him.
He asked for mercy.
Clemency that she did not have.
I did not feel pity or fear.
I only felt that sadistic and violent girl.
That unknown inside your body.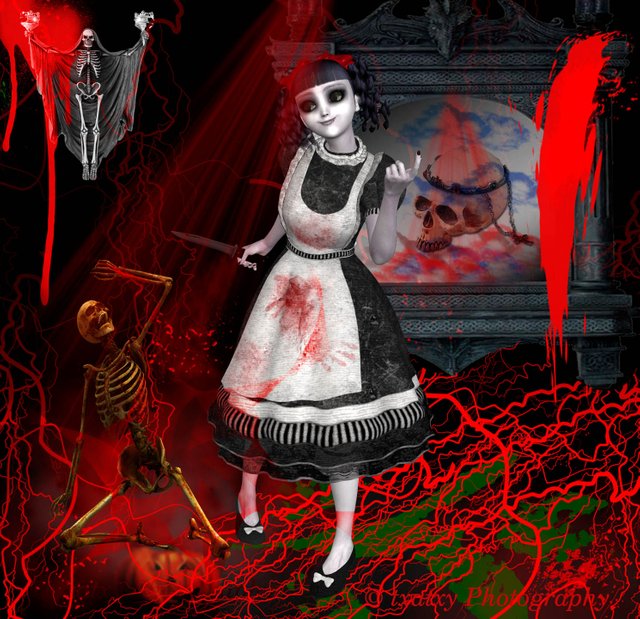 The flowers become violent and the cats devilish.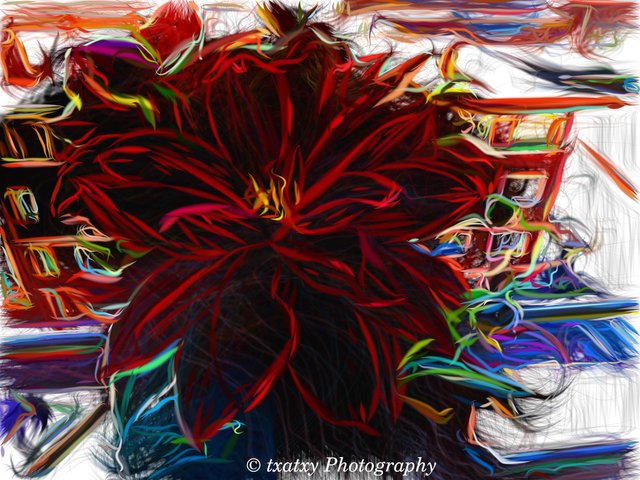 ---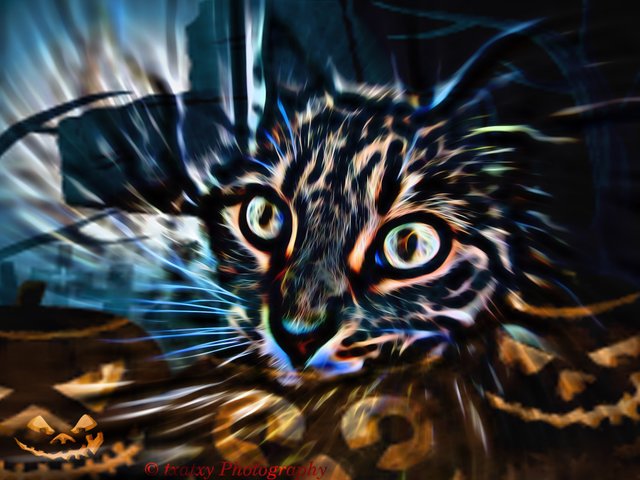 Suddenly a voice sounds in the distance.
Tina Tina
awake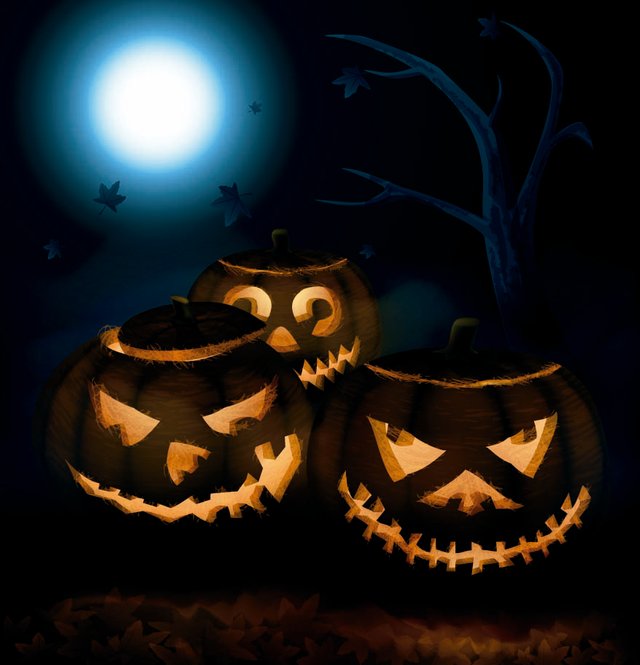 Image © txatxy. All Rights Reserved.
Original content by Original content by @txatxy

---