Halloween and kitten
Hello everyone
My name is Argi (Light)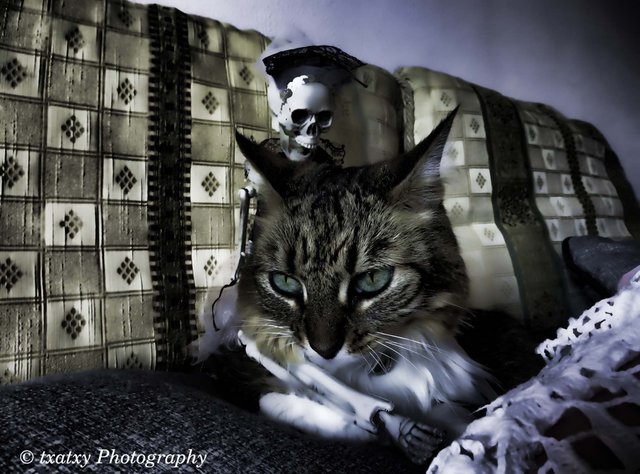 Here I am starting to prepare the Halloween party
With my friend Clotilde.
First we photograph so you know us.
Clotilde is the one in the bones.
I sou the pretty kitten with green eyes.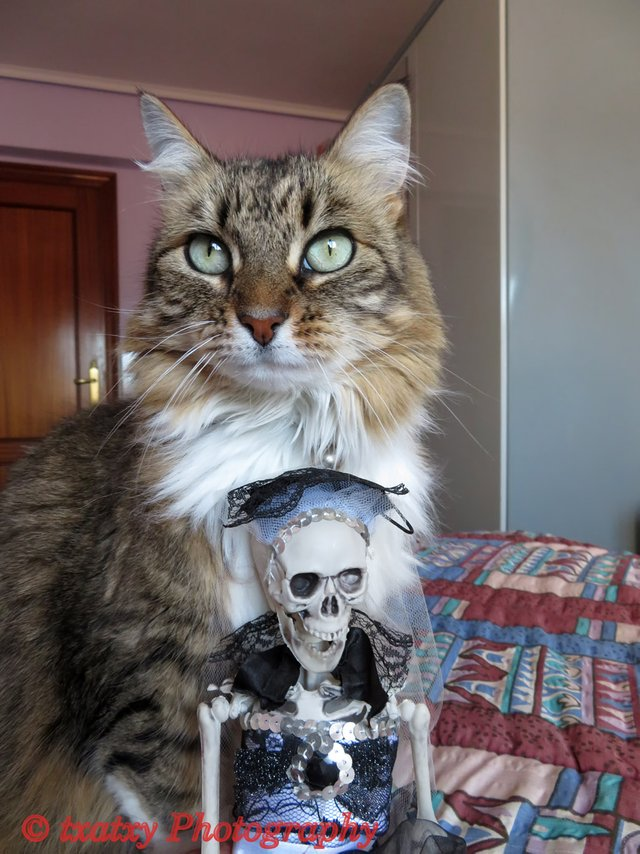 I want Clotilde is very silent.
Your bones attract me a lot.
It's a pity he can not caress me.
But I love her.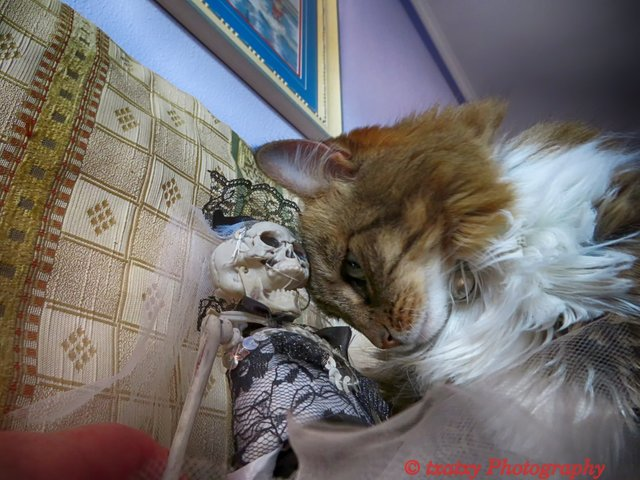 Your hands seem special to me.
Full of small bones.
I want to bite them.
But I think you would get mad.
but you tempt me with those long fingers.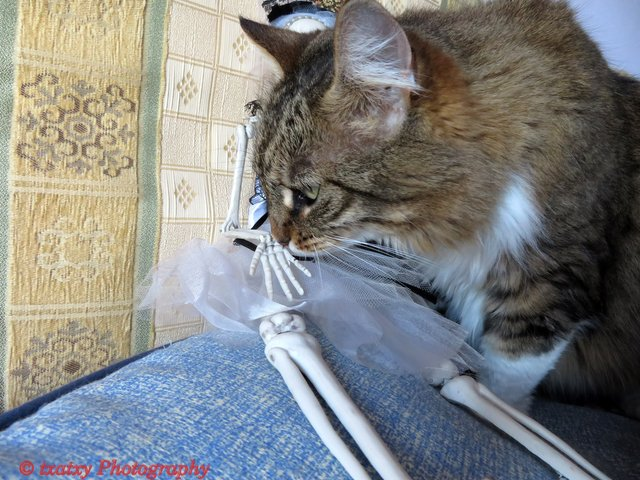 After having a good time making the guest list.
Thinking about who in the family would like to come to the party.
Touch a little rest.
Thinking about our things. Enjoying the company.
Having a good afternoon
here on the bed with the sun's rays bathing our bodies.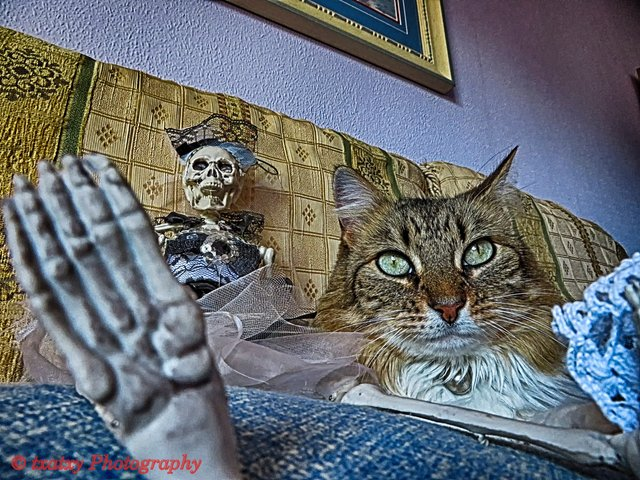 ---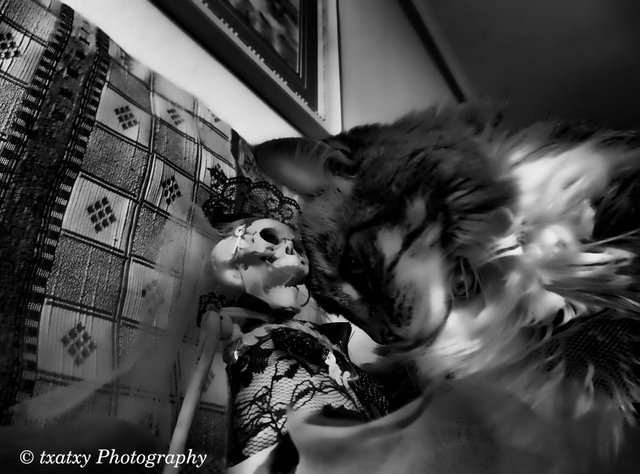 ---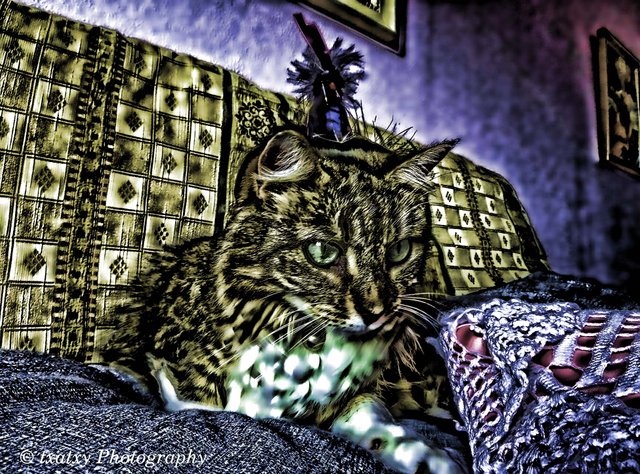 Image © txatxy. All Rights Reserved.
Original content by Original content by @txatxy

---