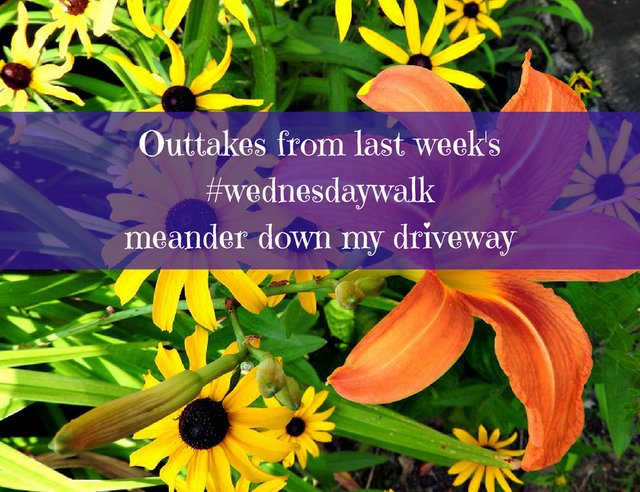 Last week I beat the heat, and managed a meander down my driveway for
@tattoodjay
's
#wednesdaywalk
challenge. Today, not only is it our boy's 21st birthday, but it's also a bit late in the warm (80F/27C) day to wander.
Instead, I decided to go through the bazillion shots I took with my trusty Nikon COOLPIX P610 and handy dandy tripod (Amazon affiliate links - thanks for the pennies if you click through and order something...LOL) and pick out my favorites that ended up on the cutting room floor.
So all of these photos were taken in our Durham, NH yard on July 4th, 2018. Oh, and for the technical stuff - I used the Auto Mode setting (my preferred), and I typically bounce the exposure bias around between 0 and -2 step. After I download the shots to my computer, I reduce the pictures by 20% or 25%, crop and edit if necessary, et voilà - they're ready to share!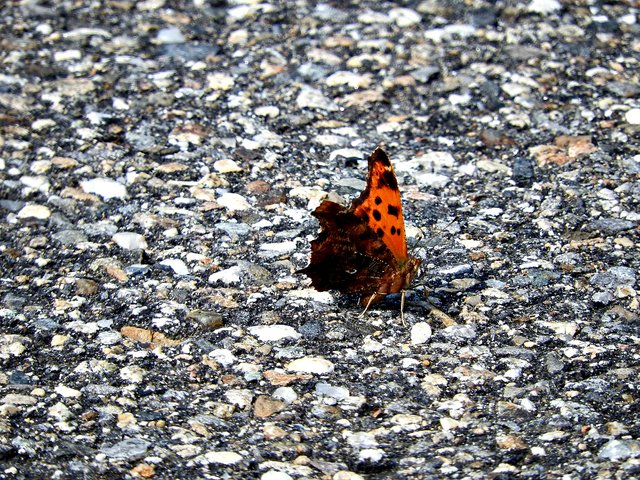 An Eastern Comma (Polygonia comma) butterfly landed in the driveway as I began my walk.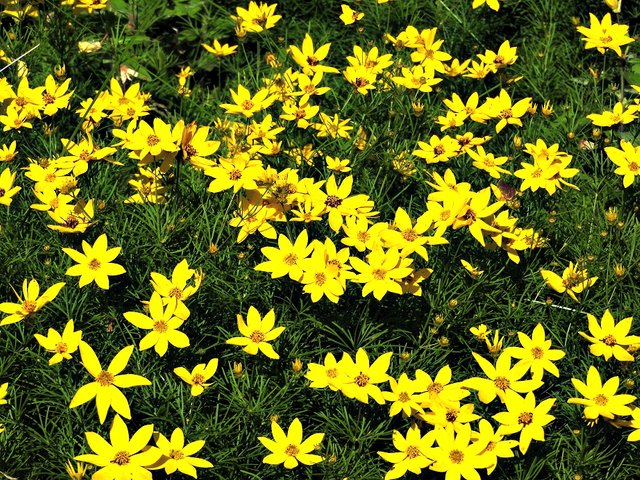 Thin-leaved Sunflowers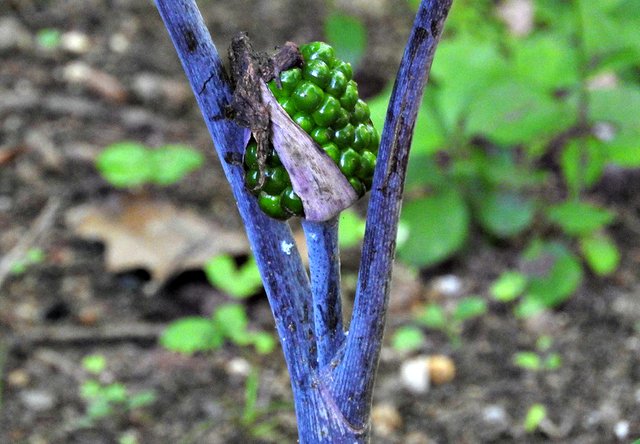 A berry cluster is forming on the Jack-in-the-pulpit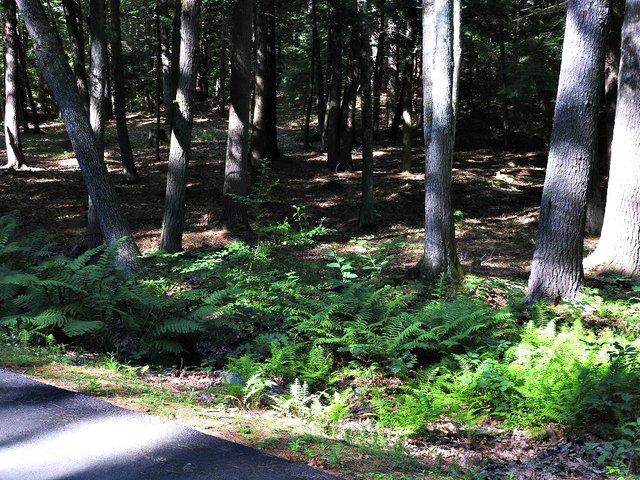 Ferns growing near the bottom of the driveway where the tiny stream used to be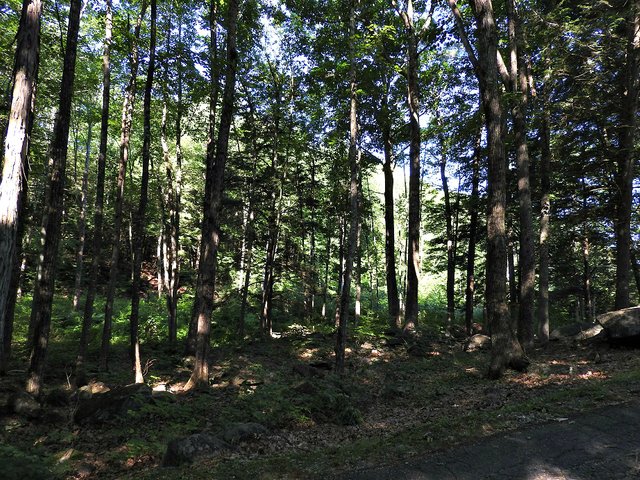 The woods to the left of the driveway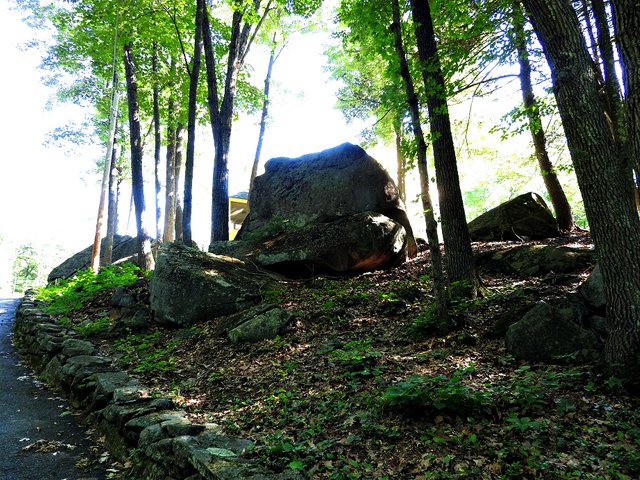 One of the huge granite stones on the property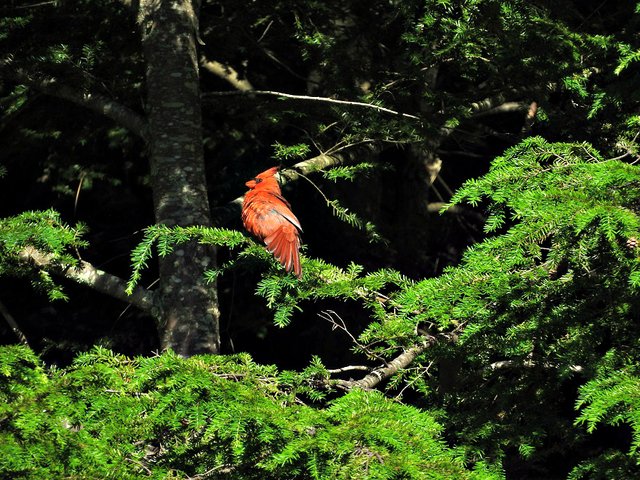 A male cardinal landed in the pine trees just off the driveway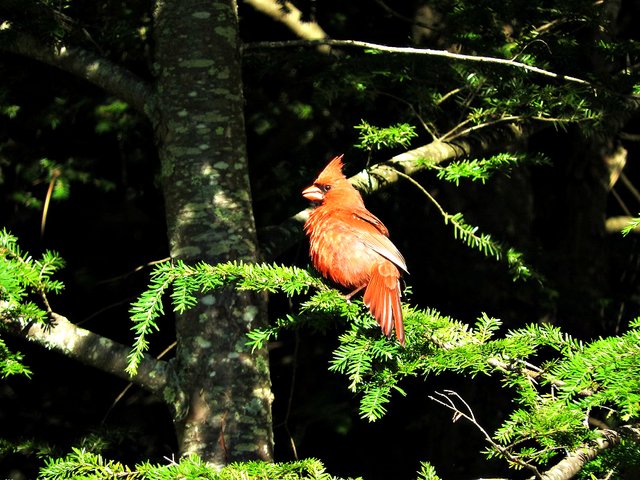 Given how puffed up and silly he was acting, I think he was courting someone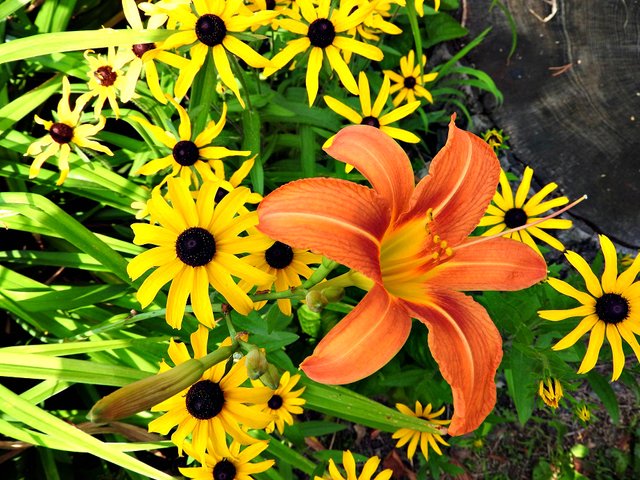 Daylily amongst the Black-eyed Susans (aka, there's always that one... lol)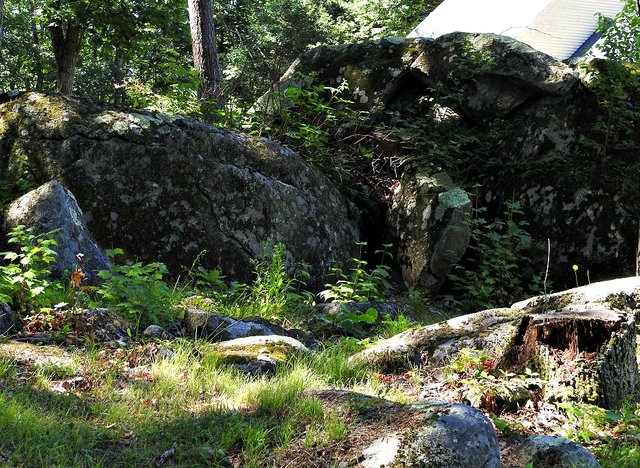 Do you see the little cave opening?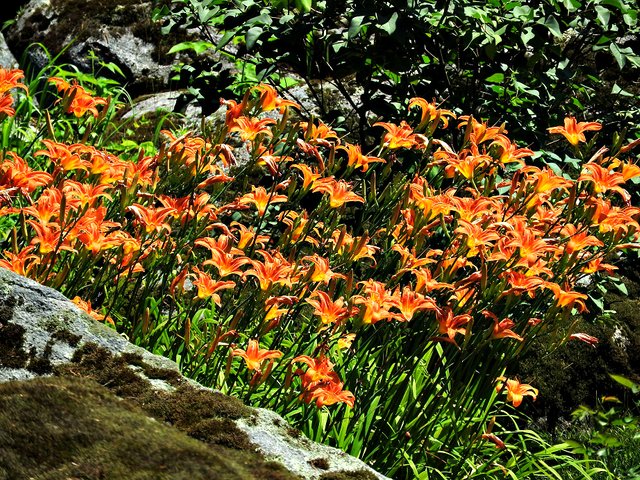 Daylilies in the yard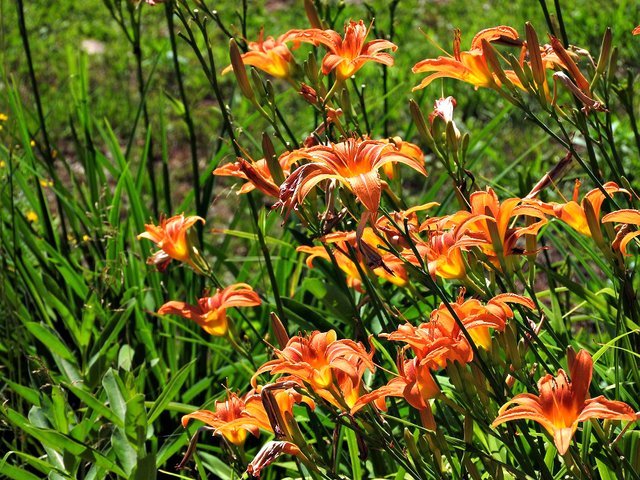 More daylilies along the driveway
 
 

I spotted this Robin when going back inside, but he was looking elsewhere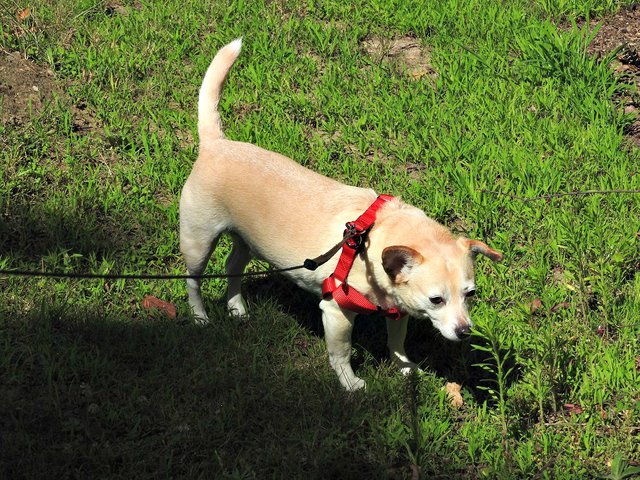 While Sandy didn't accompany me on the walk (he gets freaked out by the tripod) I had to get a shot of him in his new harness.
Hope you have a happy Wednesday!

Thanks for stopping by!
All words and images are mine (unless otherwise indicated). The
graphics were created on Canva,
and can sometimes also be found on my various social media sites.
Speaking of...

I have one billion many homes on the interwebz. Here are a few -
My posts may occasionally contain affiliate links. If you click through,
I might get a wicked small commission, with no extra cost to you.




 



Join us @steemitbloggers
Animated Banner Created By @zord189




















---

Posted from my blog with SteemPress : https://www.traciyork.com/outtakes-from-last-weeks-wednesdaywalk-meander-down-my-driveway/

---