My Landlord's Memorial Tree (#SteemBloPoMo Day 32)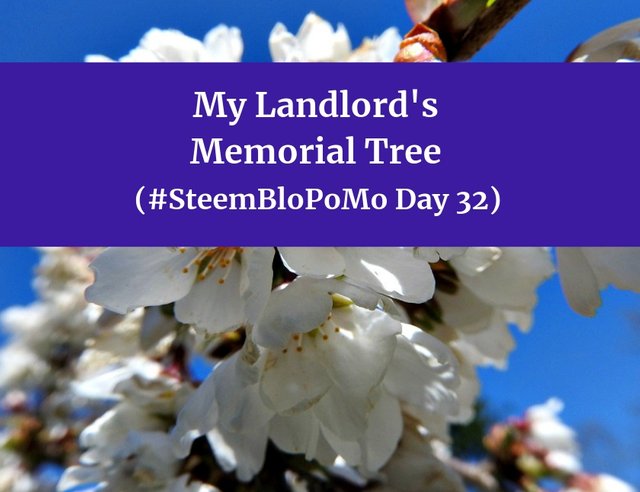 After I wandered around our yard on Monday with my camera, getting photos for yesterday's
Wednesday Walk post
, I spent some time taking pictures of our landlord's memorial tree. It usually blooms during the first week in May, but for some reason it decided to put on a show early.
It's been forever and ever since I've posted for @old-guy-photos hash tag #treetuesday, and I thought these shots would a perfect way to jump in again.
Then Tuesday came and went.
So did Wednesday.
Hey @old-guy-photos, is "Thursday's Tree Tuesday" a thing? 😊
Also, for those of you wondering about the hash tag in my title, I'm still #steem-ing ahead with the Steem Blog Posting Month, even though the month is officially over, and I know @fionasfavourites is still going strong as well. If you're interested in what it's all about, check out my post HERE.
Now, on to my Thursday's Tree Tuesday shots!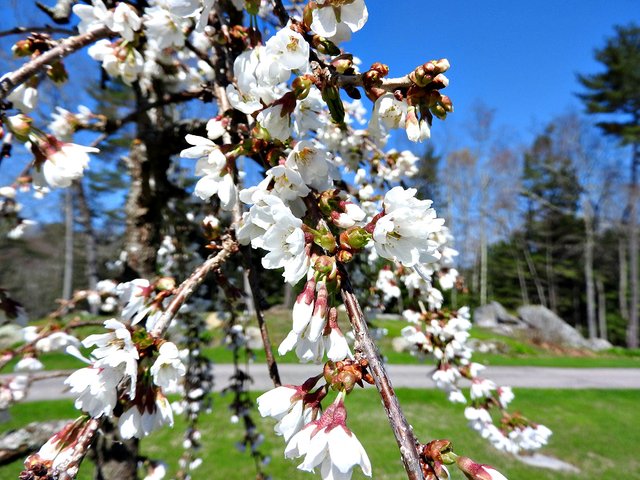 I know our landlady told me what kind of tree this was before, but it's completely fallen out of my brain. I believe it's some kind of ornamental cherry tree.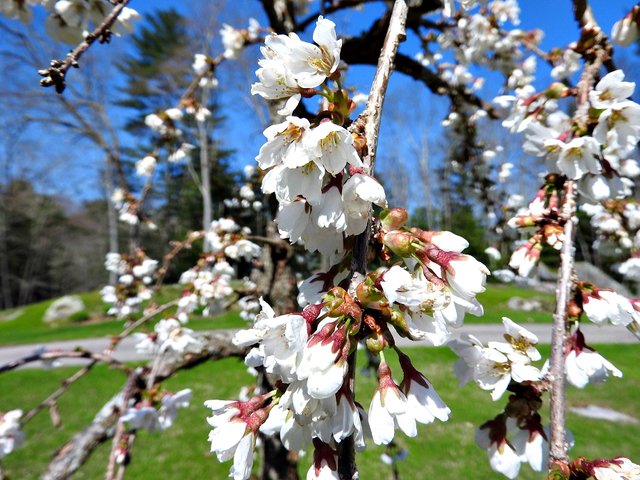 This year, there are a tons of blossoms!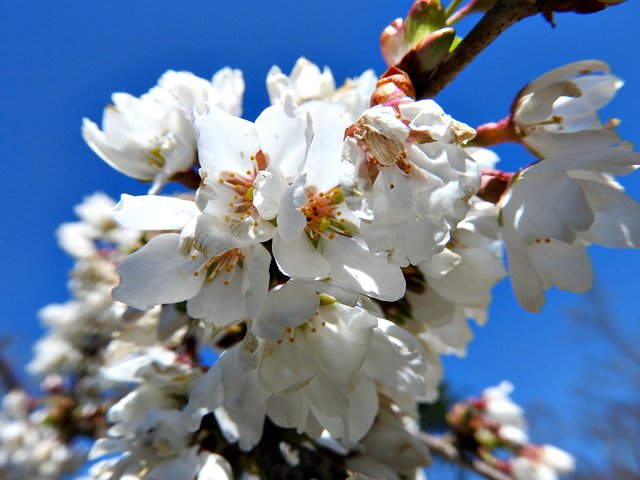 So happy to have blue sky as a backdrop!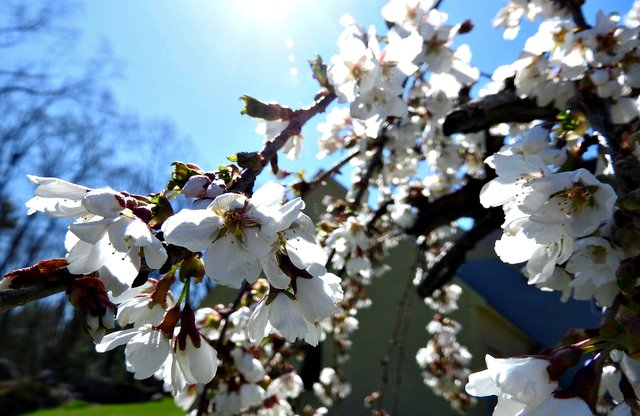 As usual, I was in love with look of the sunlight behind the tree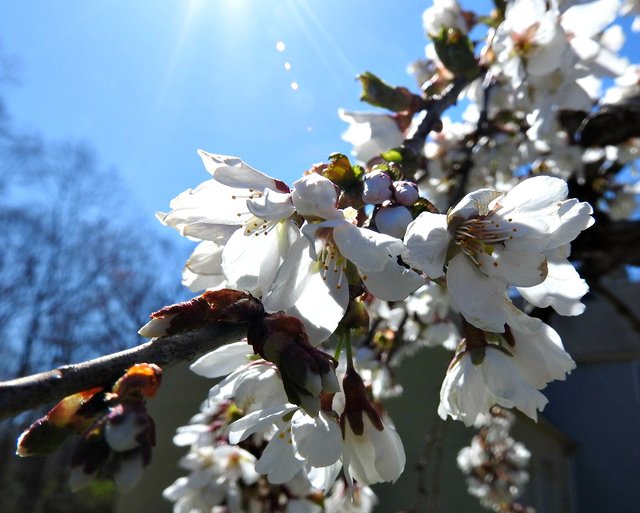 I might have taken one or two shots...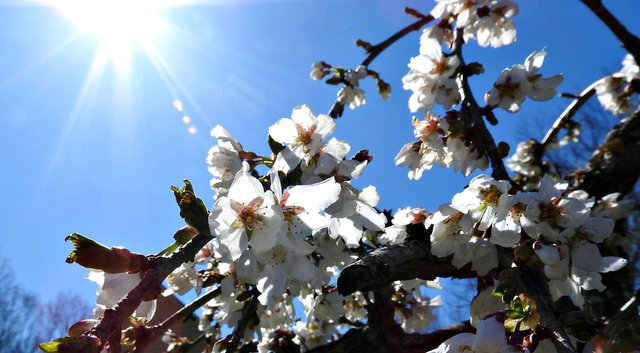 ... or three ....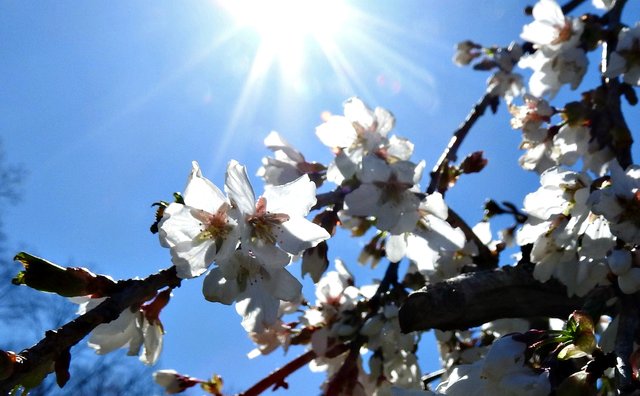 ...or maybe even four. 😊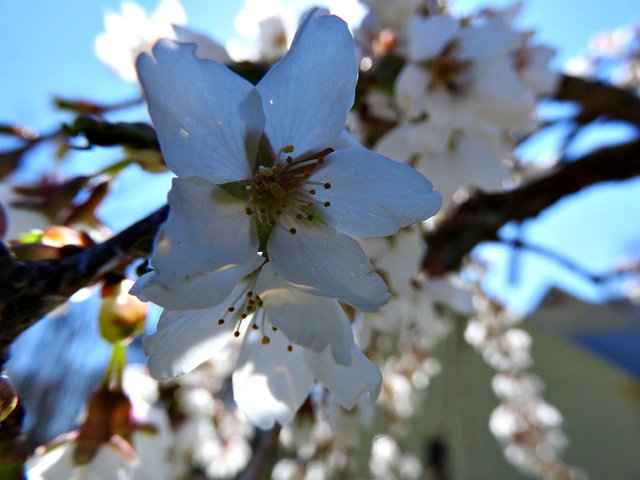 Blossom ready for its closeup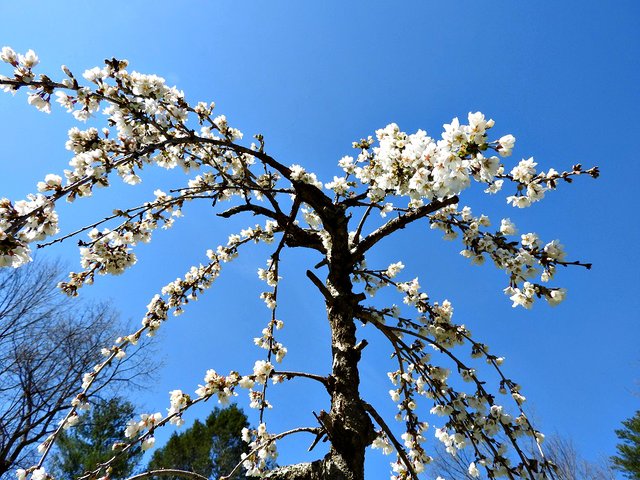 There was an orb in this shot, and I thought it distracted from the glorious flowering branches, so I edited it out...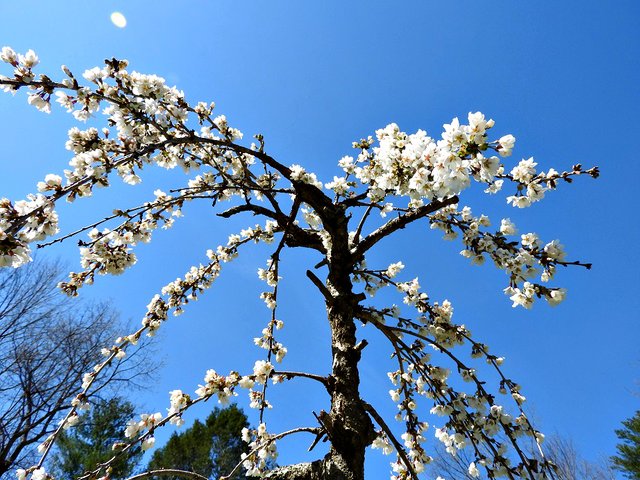 ... then I second-guessed myself, and couldn't decide which version I liked better. So I'm including both!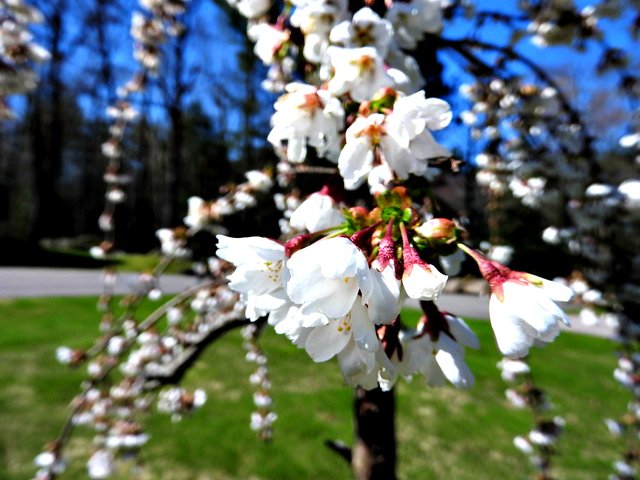 I used my macro setting for this shot...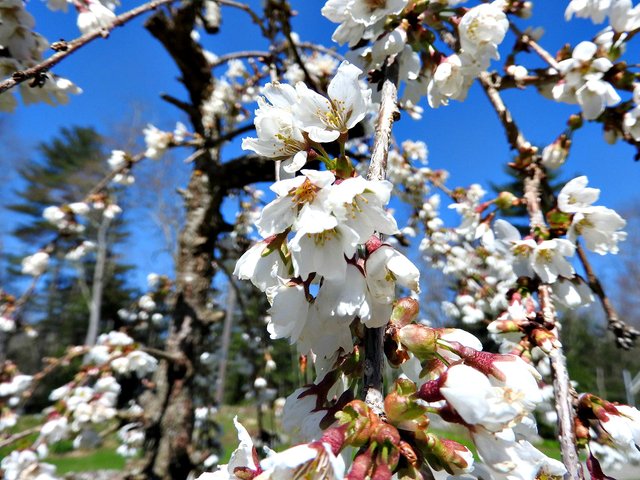 ... and this one. I like how it blurred the background, and put more focus on the flowers in the foreground.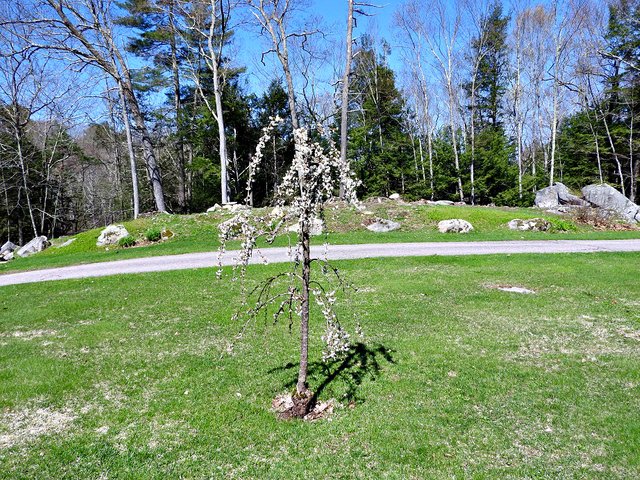 The tree, looking towards the driveway...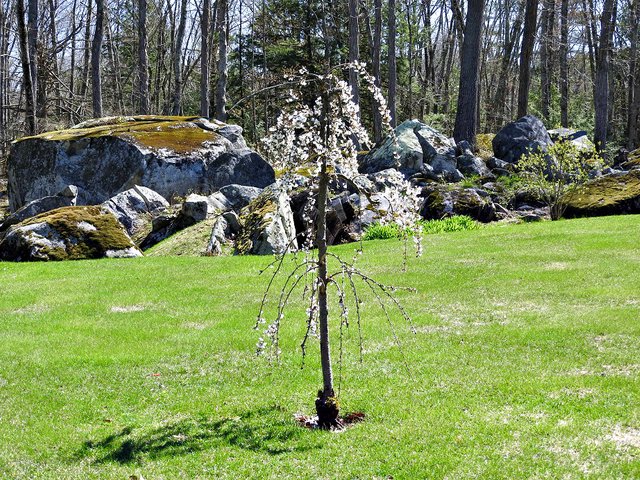 ....then from the driveway looking towards the tree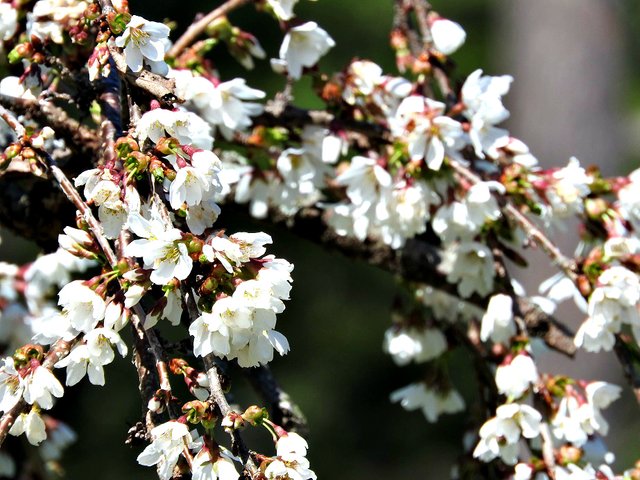 With the woods as a back drop...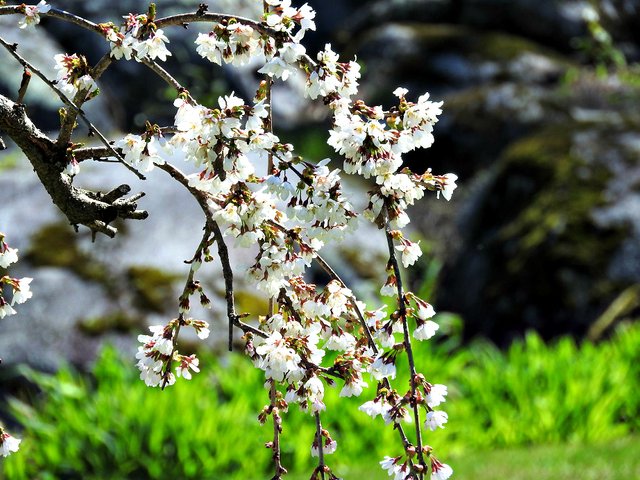 ...then with granite rocks and grass as a backdrop.
 
 


Thanks for stopping by!
My posts may occasionally contain affiliate links. If you click through,
I might get a wicked small commission, with no extra cost to you.
Blog graphics created on Canva
My photographs are taken with my trusty Nikon,
sometimes utilizing my handy dandy tripod.
All words and images are mine (unless otherwise indicated),
and can sometimes also be found on my various social media sites.
Speaking of witch which...

I have one billion many homes on the interwebz.
Here are a few...
On the Steemit blogging site,
I am a proud member
of these awesomesauce communities


   




 
 



 
 
Links: PowerHouseCreatives; steemsugars; steemusa;
anonyvoter/steemians directory; helpie
 








---

Posted from my blog with SteemPress : https://www.traciyork.com/my-landlords-memorial-tree-steemblopomo-day-32/

---