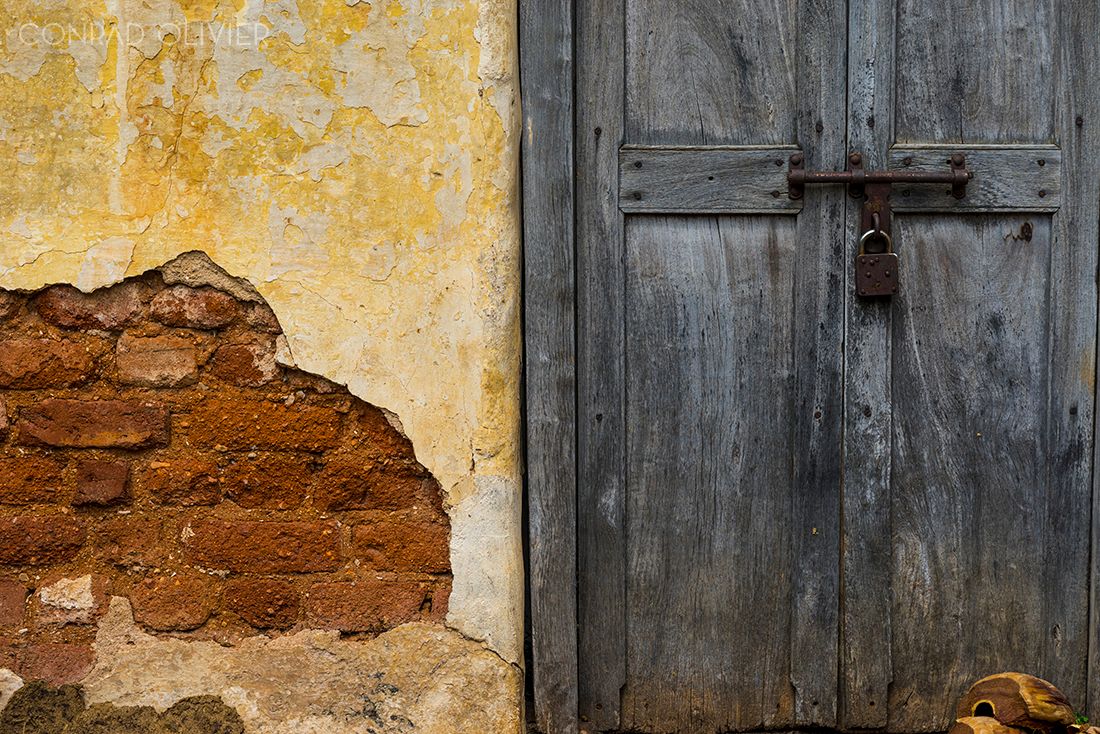 Most days, I do not get to see this sort of beauty... urban decay isn't always pleasing to the eye, but it's most definitely a phenomenon. People living in the so-called '1st World' go to great lengths to duplicate or imitate these colors and textures. There are masons that have been forced to create 'old' looking stucco with exposed brick just beneath it in ritzy neighborhoods... what exactly are they trying to emulate? It's sexy if it's like this in Italy which clearly this is not.
I have an affinity for doors and door fasteners in India as they can be very alluring which I'm sorry to report this one is not so much.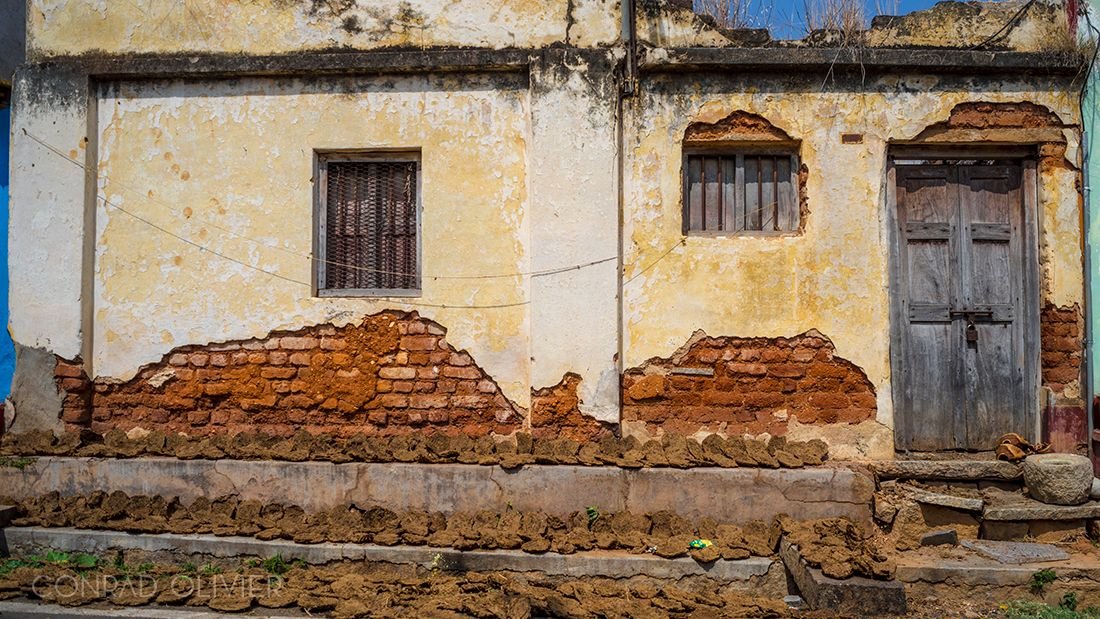 Did you happen to notice the drying of the dung on the sidewalk?