I had a few minutes to take a look and see what the new works have cropped up on the backstreets of Denver's RINO neighborhood as I was last posting about these 9 months ago - so check out the old posts if you missed them.
The fleeting nature of street art is part of it's allure. Before you know it... it's gone whether it was tagged heavily, painted over or the building demolished. Seeing photographic representations of this type of art is one thing, but always more interesting to see them in person in their natural surroundings. Every time I go to check them out, they're being used as backdrops for portraits... which I suppose is the trendy thing to do... whatever.
I had just gotten a reminder of our Earthy impermanence not an hour before I went out to shoot these (and had ZERO plan to do so beforehand)... a really amazing individual, Mario Flowers, has passed on. I always looked forward to speaking with him and got a sense of contentment after our mostly work related conversations. He was only 29. I hope that when I speak to people or they view my work they'd get the same sense.
Keep your inspiration fueled no matter what endeavor you put your time into.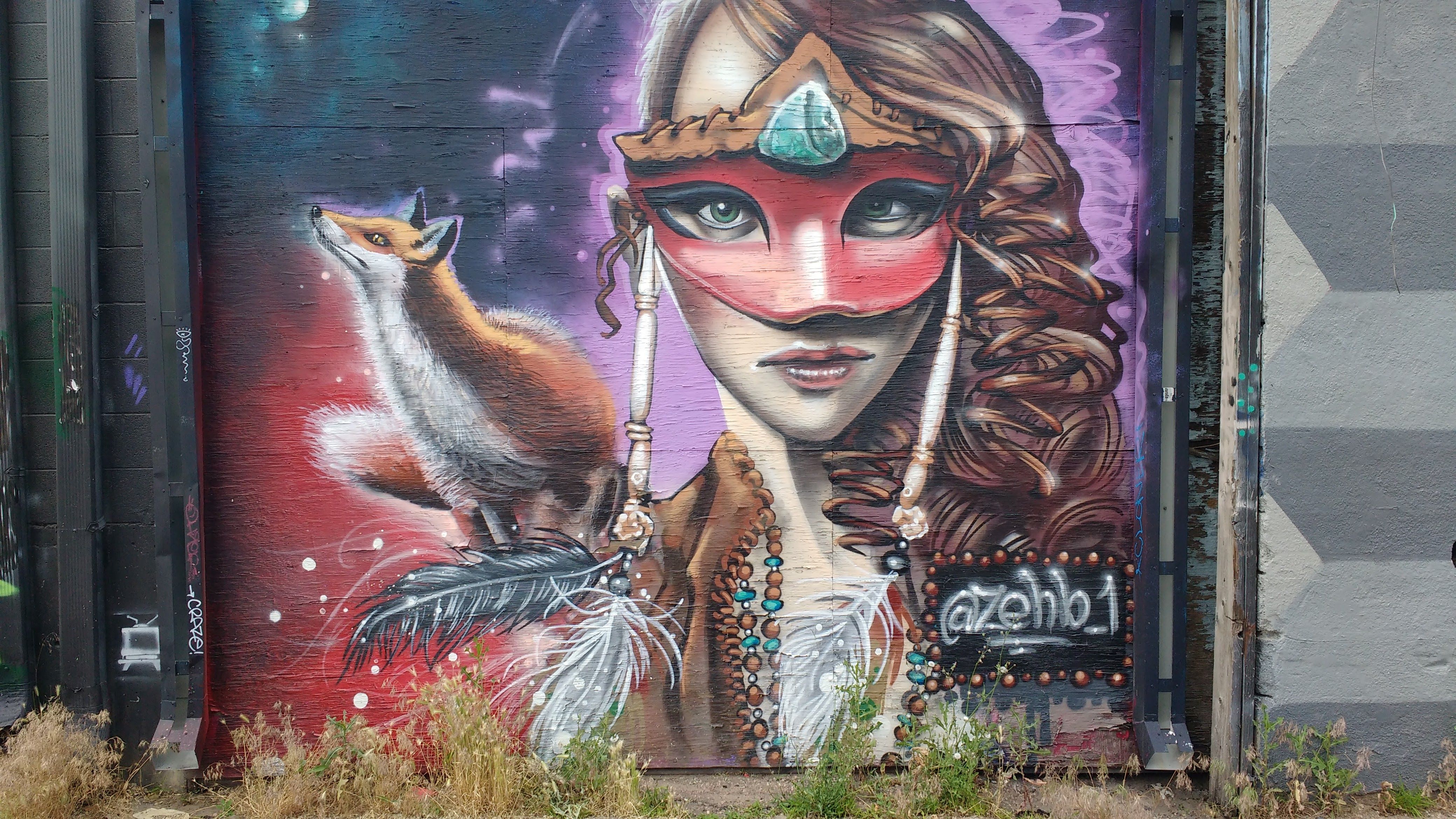 Like these Street Artists... most do not get a dime for their work yet they do it.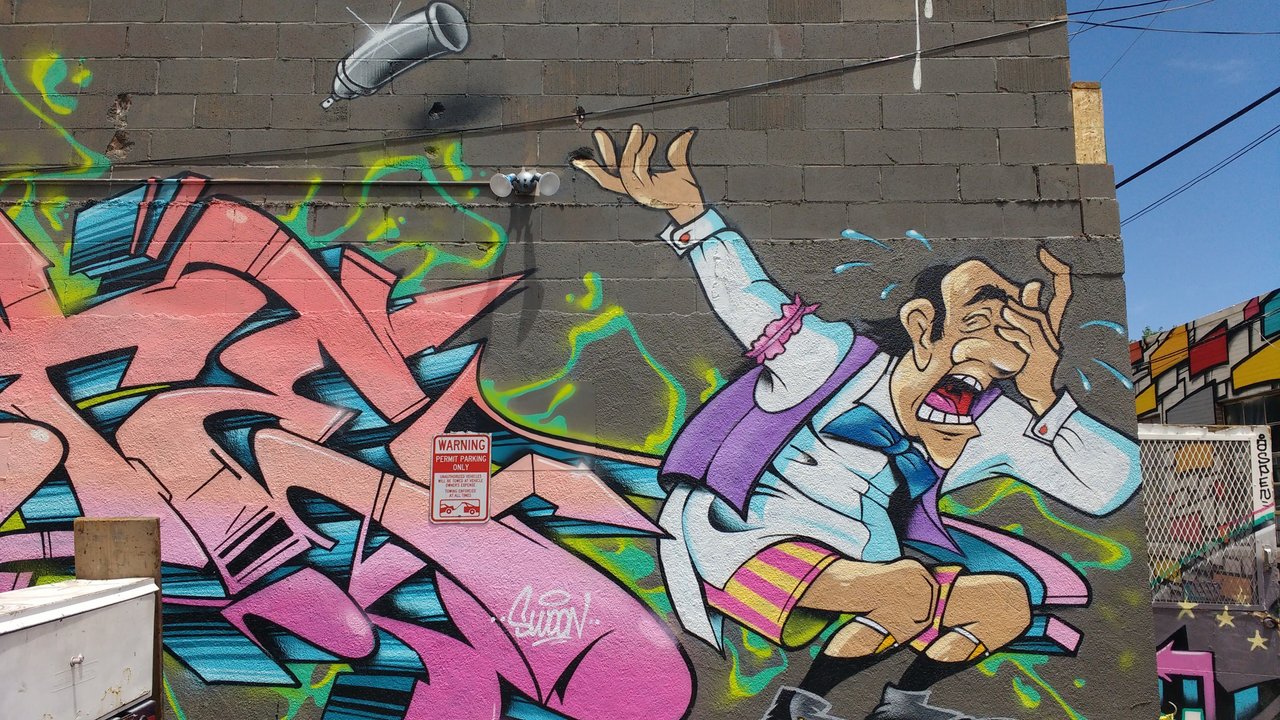 -tasteburns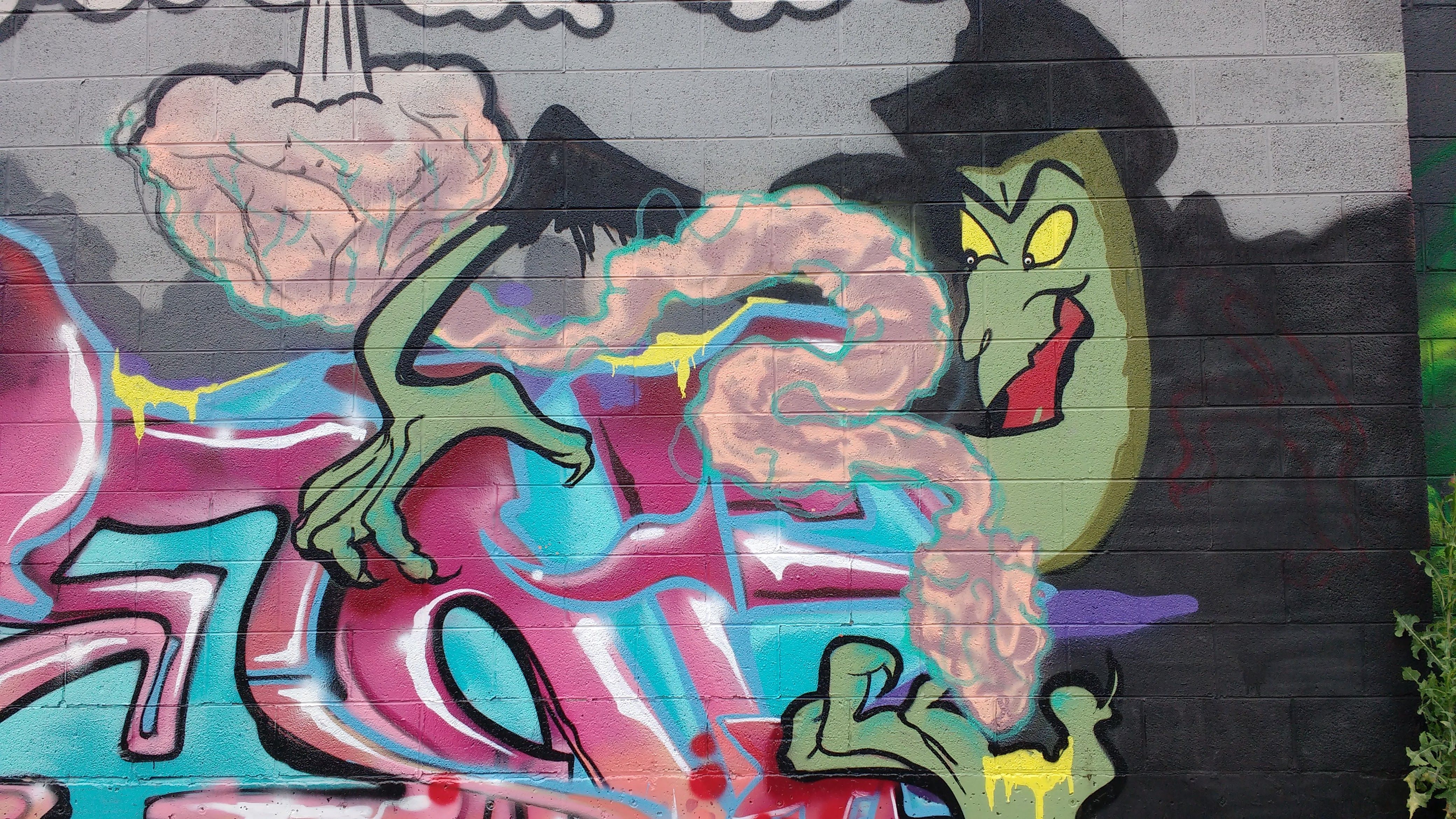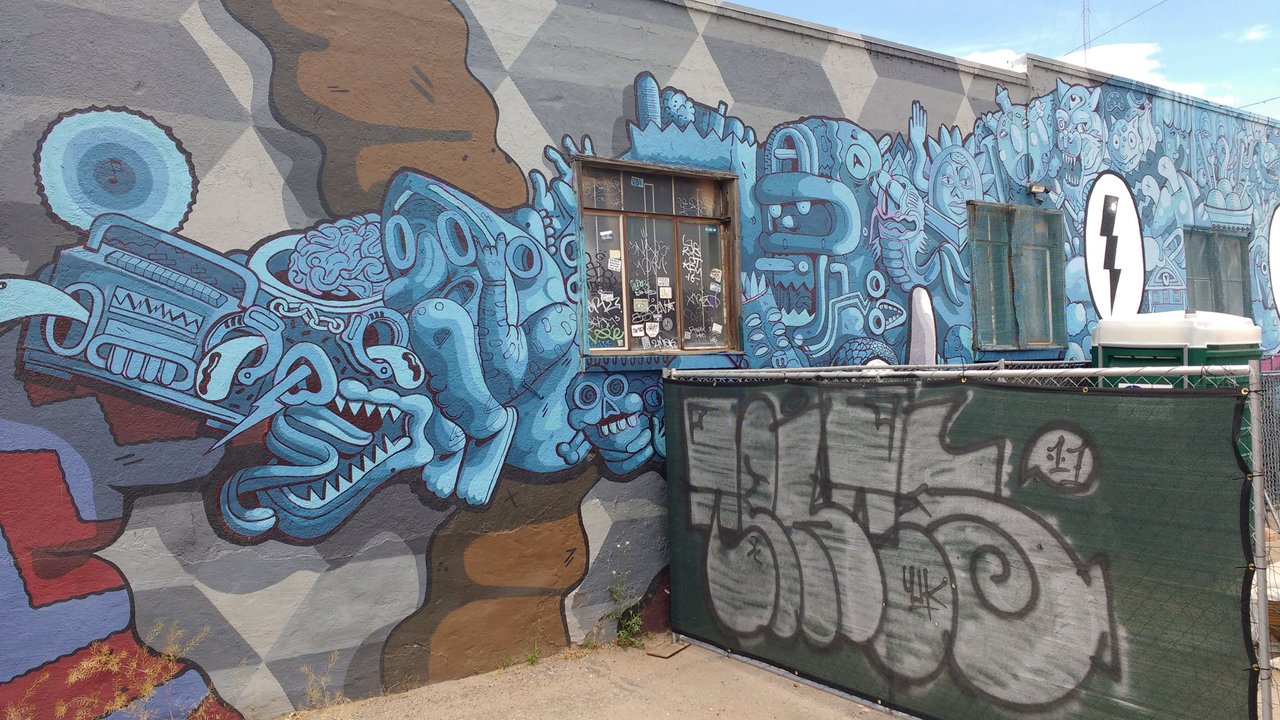 Alley is blocked off due to some construction, but the wall by -Nosey41 and -Birdcap still looking to be in great shape.