The Before and After of Sunstone Lake
Three months ago (during spring), I made a post about Sunstone Lake. Now I went it took another picture of Sunstone Lake to compare its seasonal changes.
Hace tres meses (durante la primavera), hice una publicación sobre el lago Sunstone. Ahora me toco tomar otra foto de Sunstone Lake para comparar sus cambios estacionales.
Here's the image taken in March
Aquí está la imagen tomada en marzo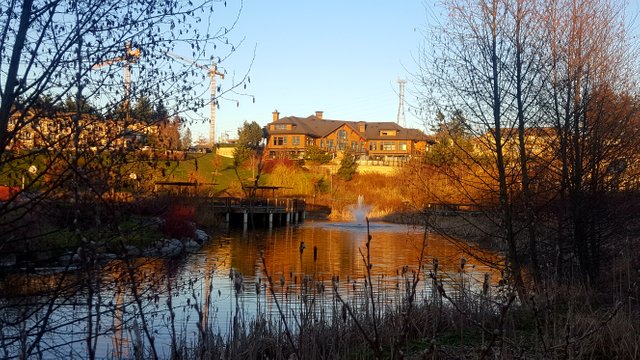 Here's the latest image taken this month (June)
Aquí está la última imagen tomada este mes (junio)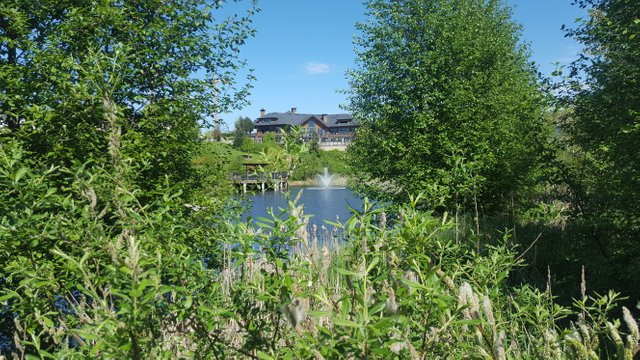 Both images were taken approximately around the same time and on a clear day. There's definitely more bush and green on the second image. It was actually difficult to photograph the scenery due to the heaviness and volume of the blooming trees. I prefer the first image...the lake becomes the main focus and the trees don't create a distraction, as opposed to the second image. In conclusion, seasonal changes is something to consider when taking photographs because it can greatly impact the image.
Ambas imágenes fueron tomadas aproximadamente al mismo tiempo y en un día despejado. Definitivamente hay más arbustos y verde en la segunda imagen. En realidad, fue difícil fotografiar el paisaje debido a la pesadez y el volumen de los árboles. Prefiero la primera imagen ... el lago se convierte en el foco principal y los árboles no crean una distracción, a diferencia de la segunda imagen. En conclusión, los cambios estacionales son algo a tener en cuenta cuando se toman fotografías, ya que pueden tener un gran impacto en la imagen.