B&W & Color - The Barn
Something about Barns that make for great photos. Not sure if it's the emotions around the simplicity of the life you picture or the structures themselves, but either way they make a great subject to photograph.
Below is a B&W and the Color version of the inside of a horse barn at the stables my Girls ride at. We go weekly and it's a great break from the day to day craziness of life. Things move slower when you are on a farm and everything is more relaxed. This weekend after riding lessons we will be heading to a snow carving competition and can't wait to share those photos.
Was about to take the photo and someone opened the door on the other end of the barn. Thought it gave a great "light at the end of the tunnel" effect.
Let me know which one you like better, then B&W or the Color.
---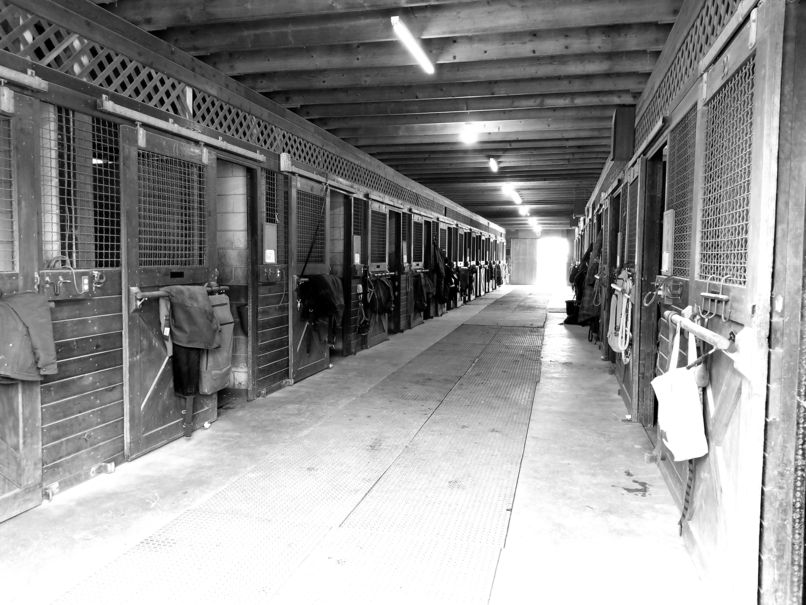 ---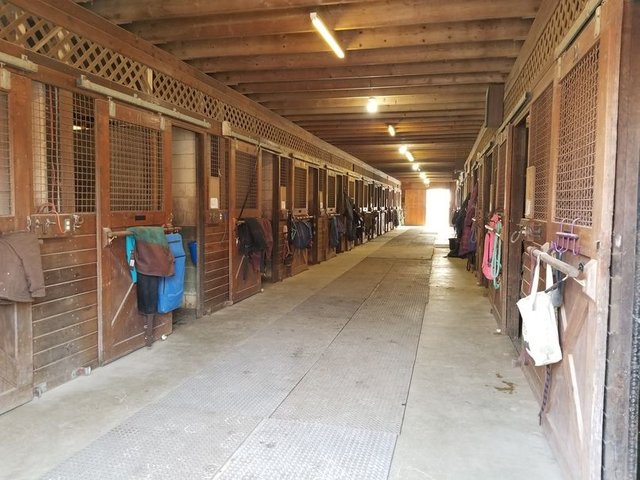 ---
All photos are taken by thedarkhorse and all rights are reserved.
---
Testing something to help give more curation rewards to those who support me. My personal upvote for this post won't happen until at least 45 minutes after posting. Goal is to allow others to claim more of the curation rewards. This way not only have I not claimed some of these rewards but you will also benefit from my upvote.
I love getting feedback and take the time to read all comments. Thank you for any upvotes or resteems, your support is greatly appreciated.