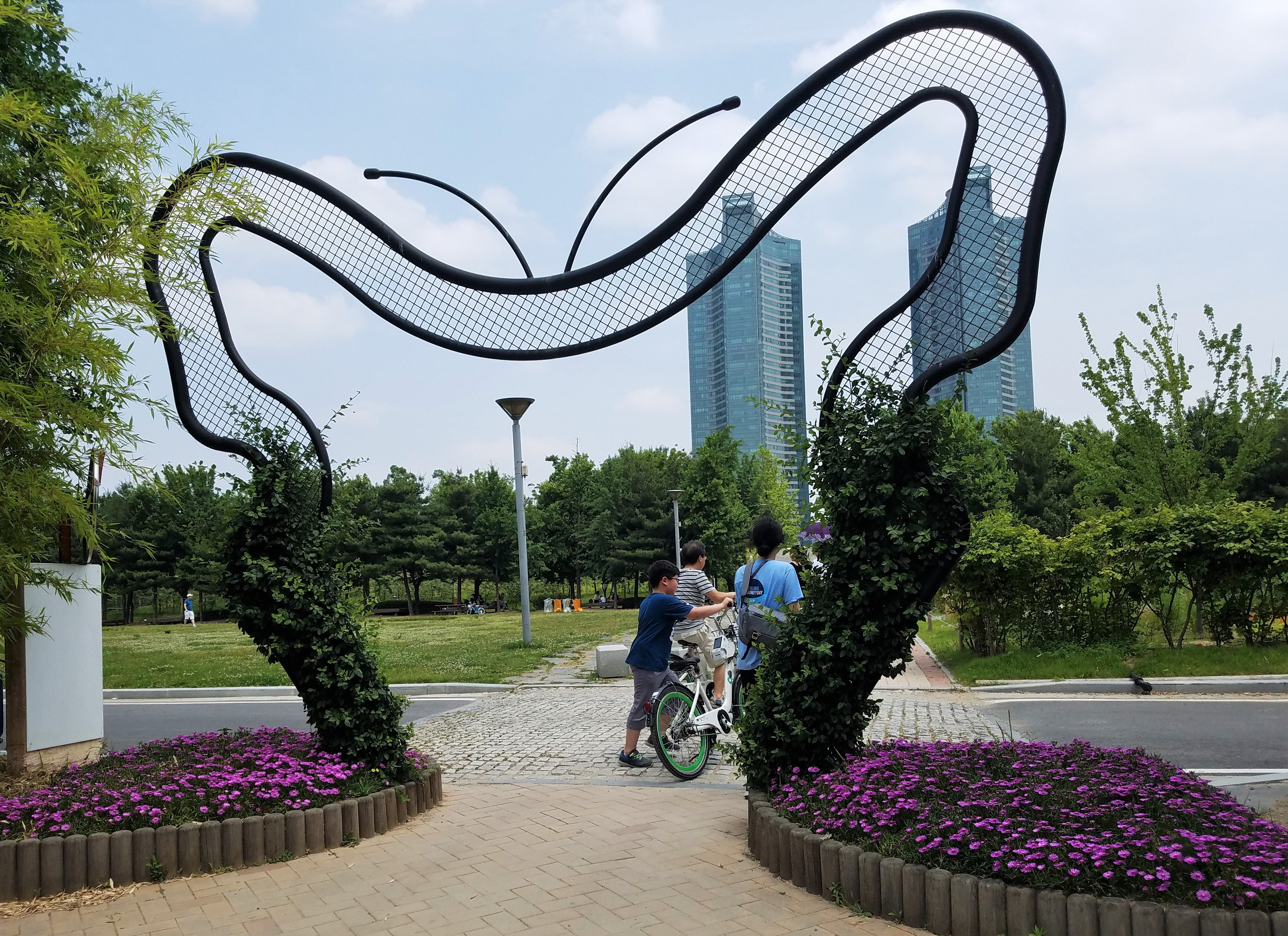 The city of Seoul, South Korea has done much to increase its parks and trees. One of the greenest spots is Seoul Forest on the eastern side of the city. The area was formerly associated with a water treatment plant, some of which still remains on the park's grounds. Most has been redeveloped into a green urban oasis. This set of photographs shows several features of Seoul Forest.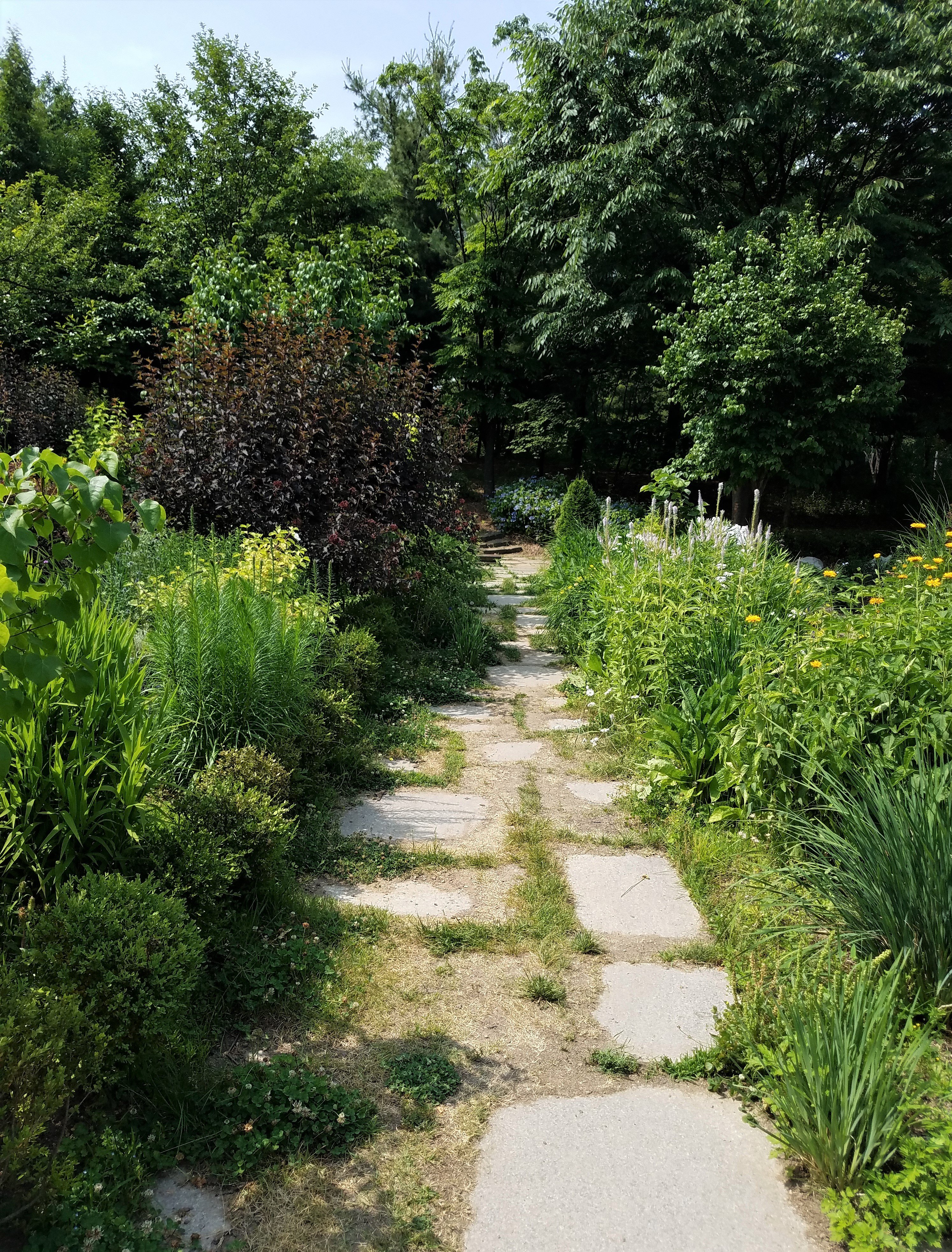 A garden path.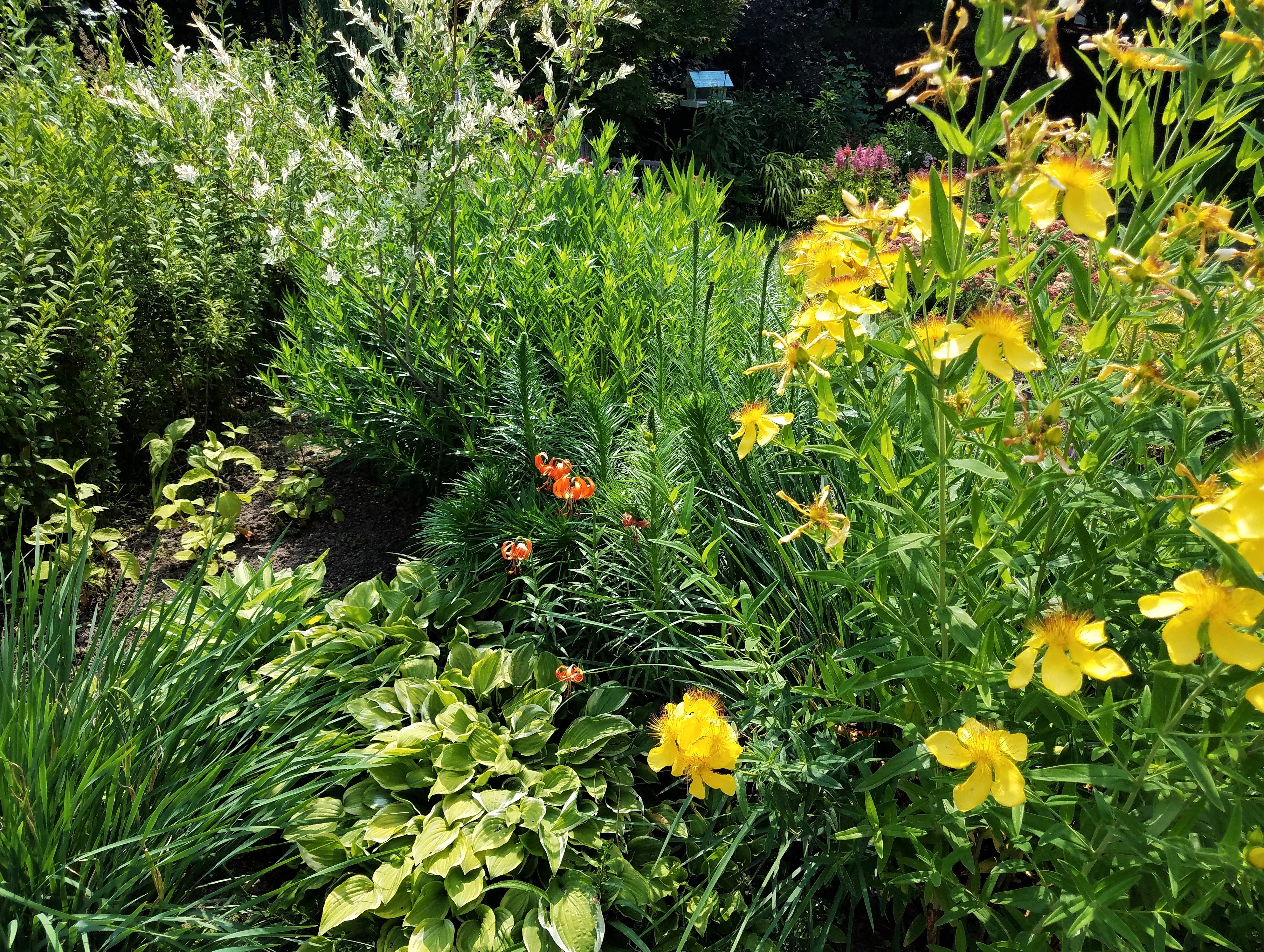 The garden.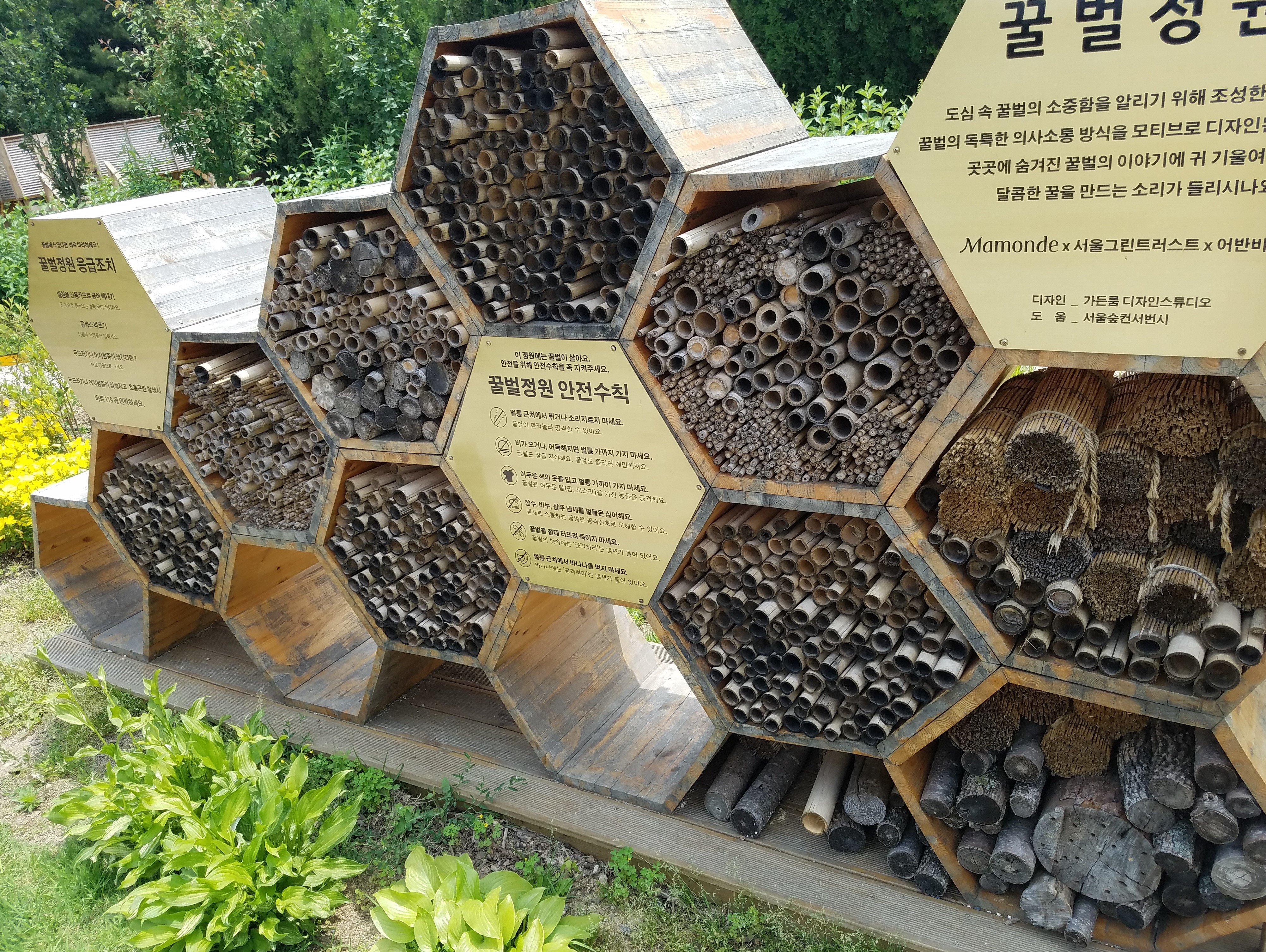 Tube homes for native bees.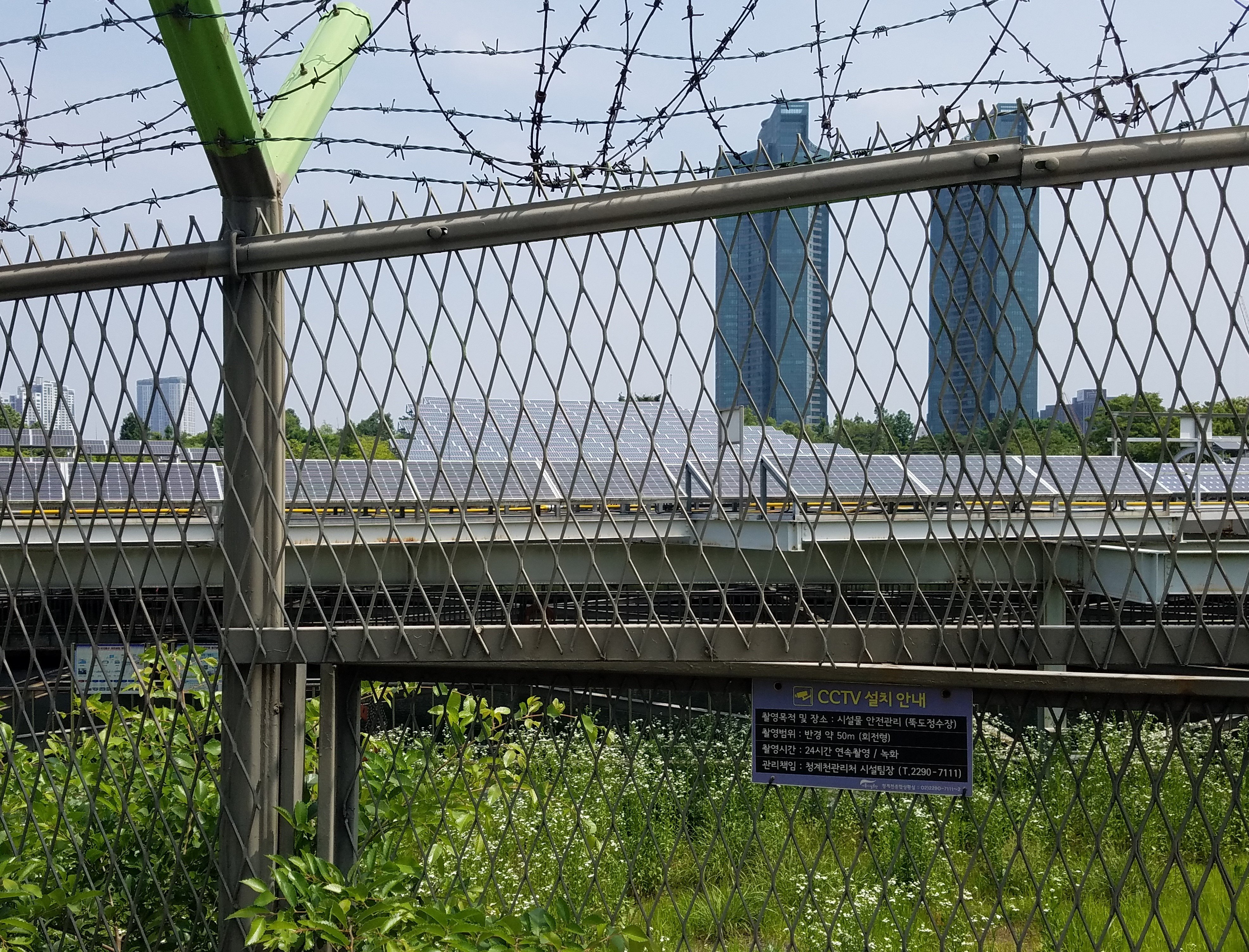 The functioning water works is still there, but fenced off from public access.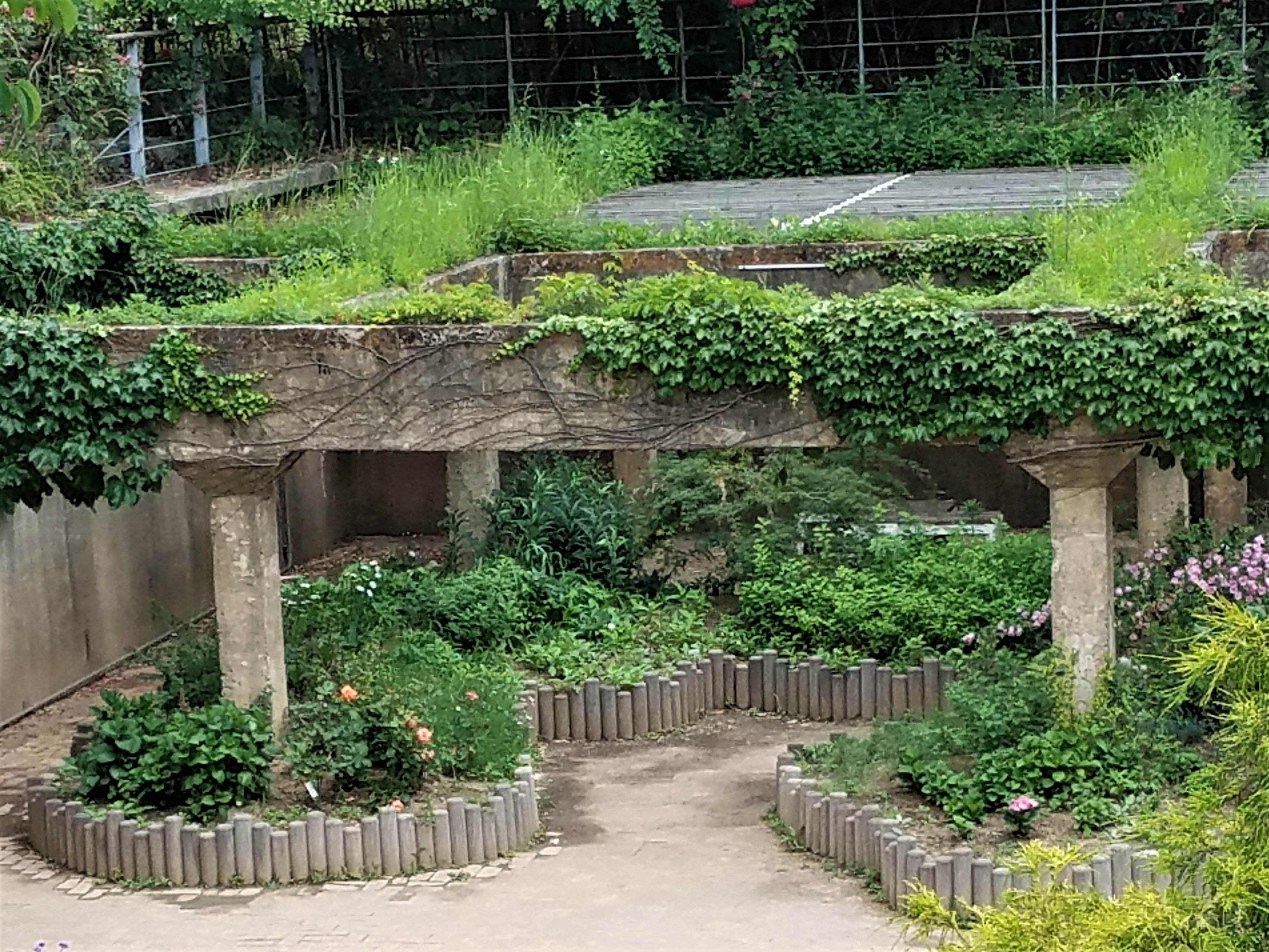 Old concrete infrastructure frames a hanging garden.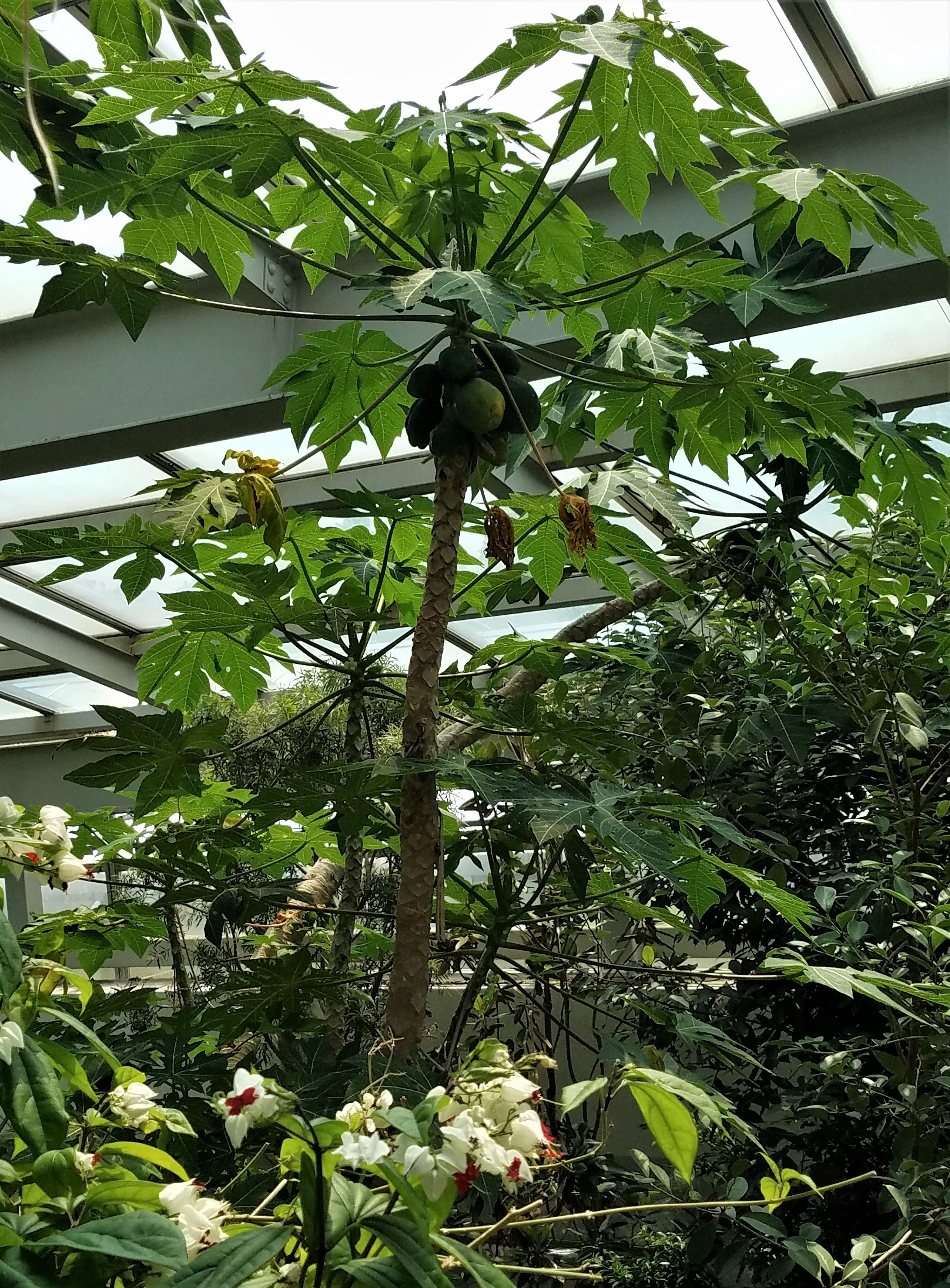 Papaya growing in an indoor arboretum.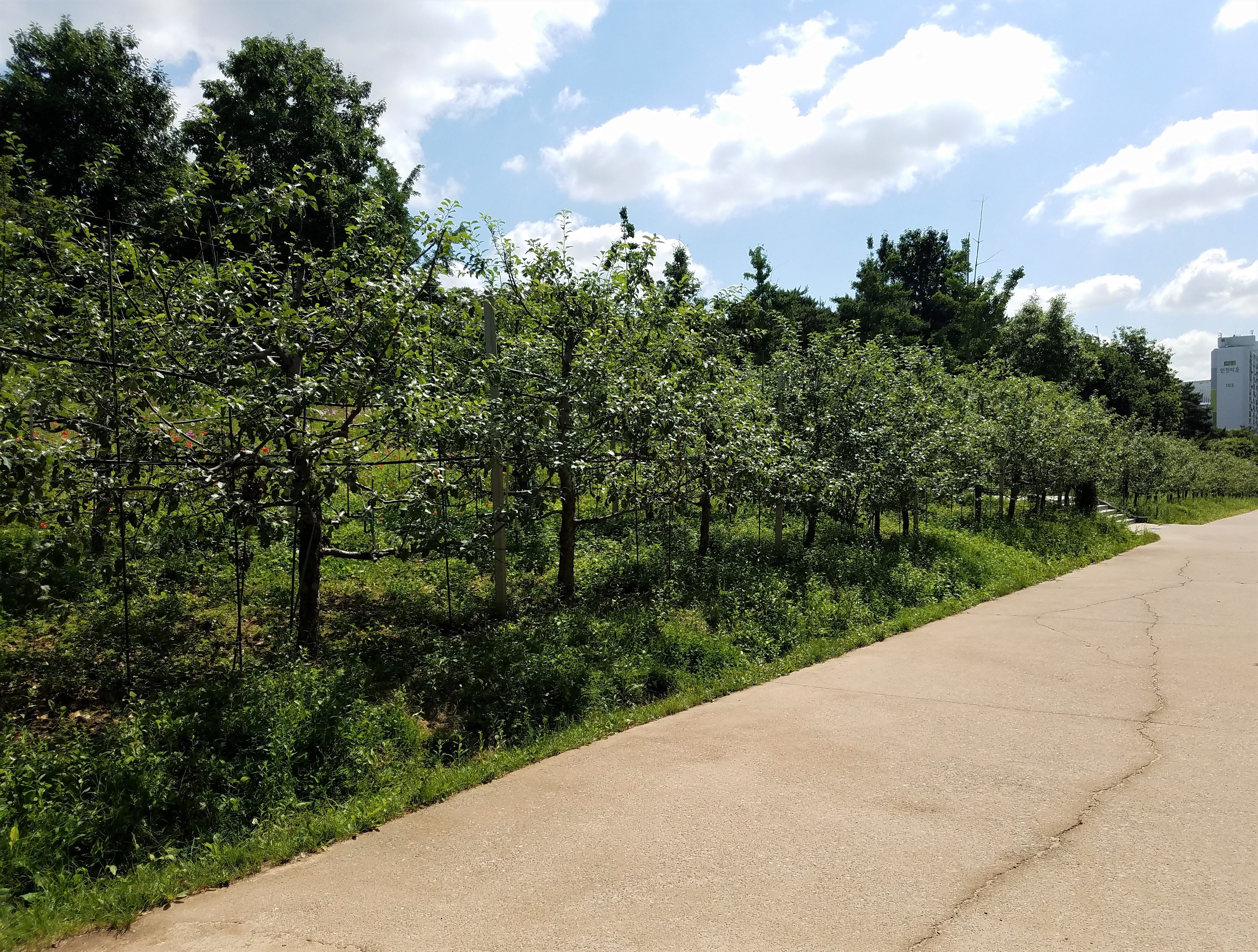 A row of apple trees.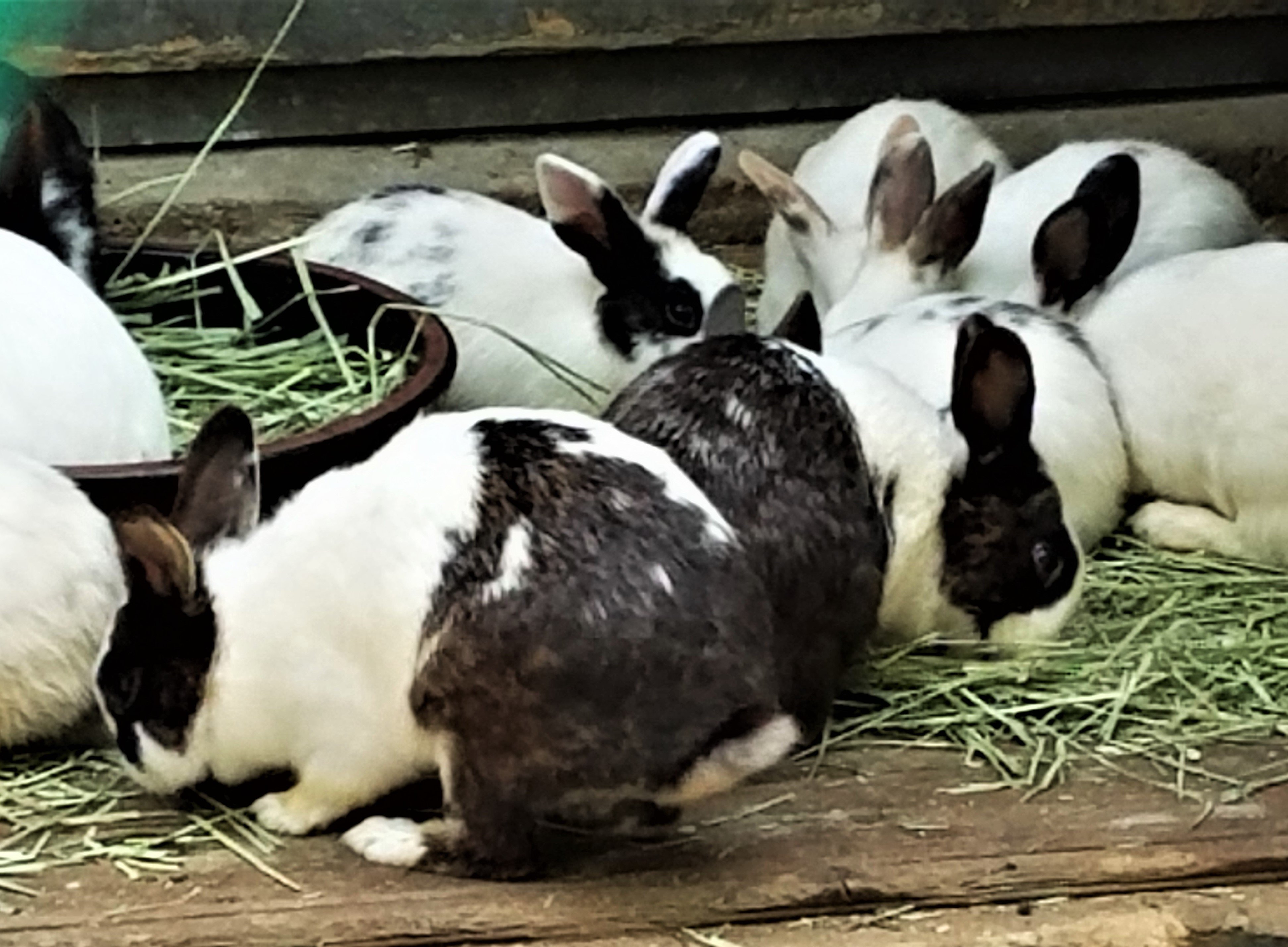 Rabbits.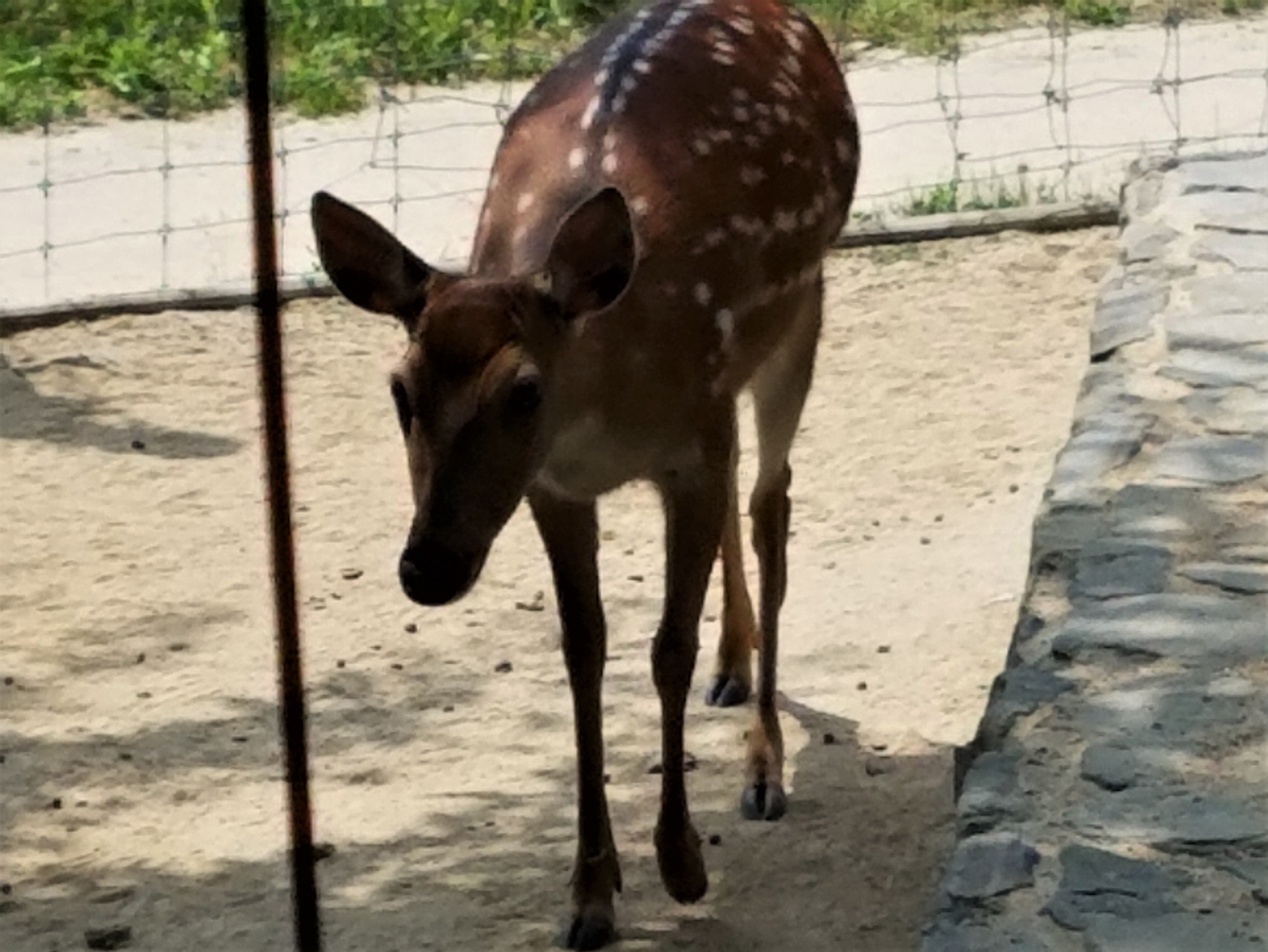 Tame deer.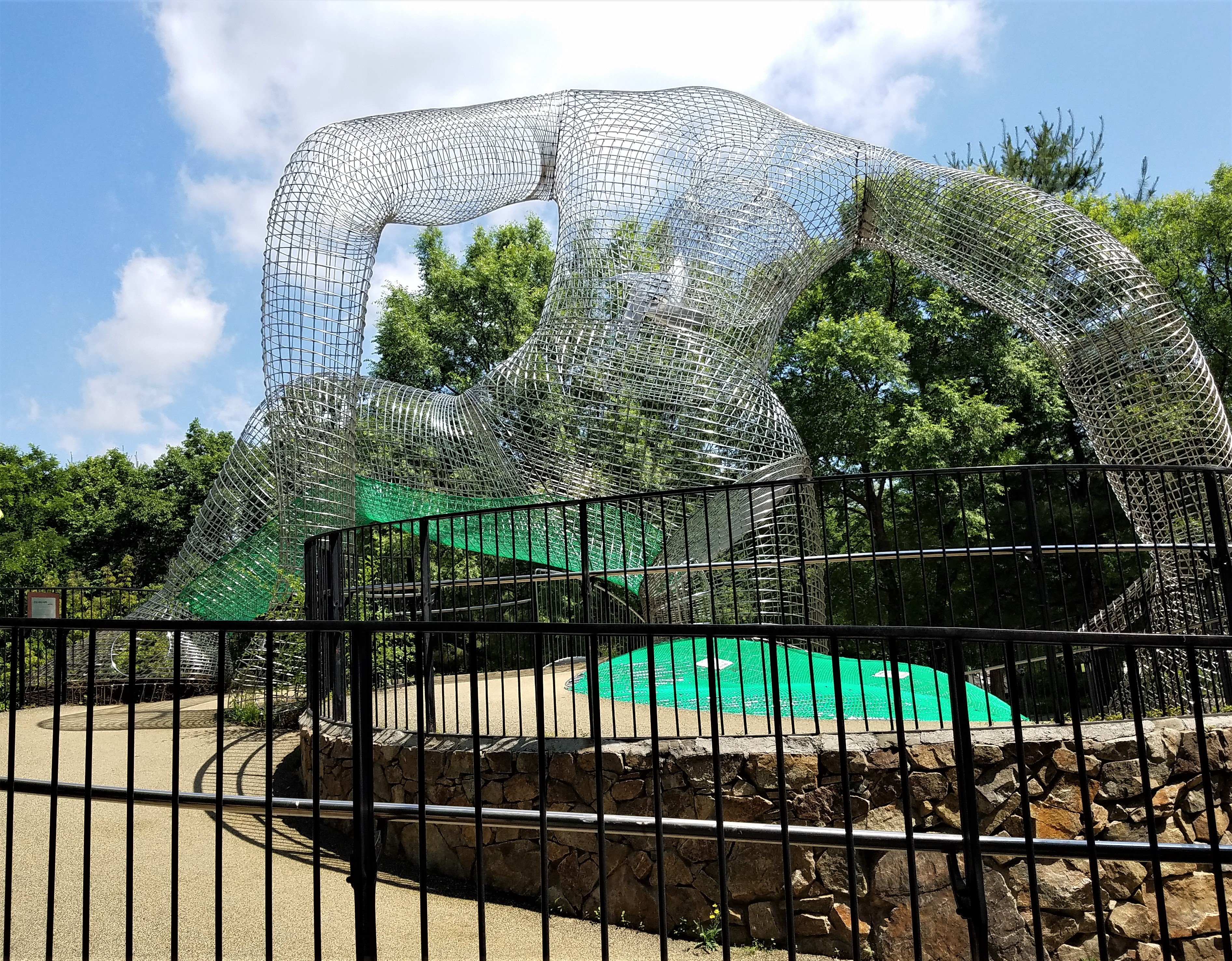 Playground structure.