NYC tallest buildings -the Pencil AKA 432 Park Ave
Vertigo Warning - before I start this is another post where people who suffer from vertigo may want to skip as it has some looking up shots
This is my fifth post in a series of posts about the tallest buildings in NYC,
The first post in this series was Tower One World Trade Center
The second post was Central park Tower
The Third Post was 11 W 57th Street
Vertigo Warning - before I start this is another post where people who suffer from vertigo may want to skip as it has some looking up shots
The Fourth in the series was One Vanderbilt
And this post is 432 Park Avenue also known as the Pencil to many due to its thin and high structure
Starting with what I hope is the less vertigo-inducing shots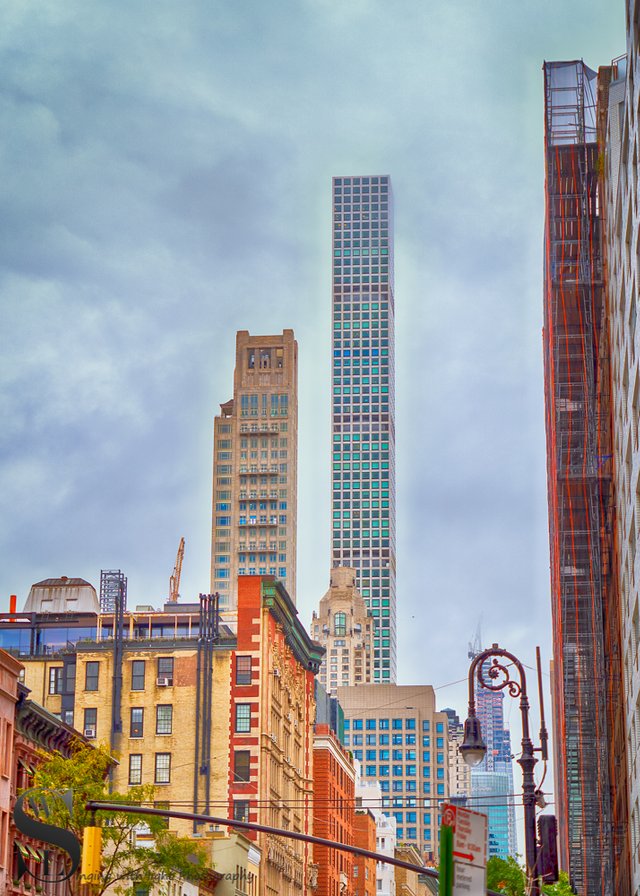 Sony A7iii 72mm F6.3 1/125 Sec ISO 100
Click here to view larger



Construction started on 432 Park Ave in 2011 was completed on December 23 2015, and it stands 1,396 ft (425.5 m) tall, When completed it was the second tallest building in the city but it has now been surpassed to be the Fifth tallest, but it is still the which is the tallest residential building in the world and has 125 Condominium Apartments ranging from 351-square-foot (32.6 m2) studio to a 8,255-square-foot (766.9 m2), six-bedroom, seven-bath penthouse with a library
this next shot this first one taken from in Central Park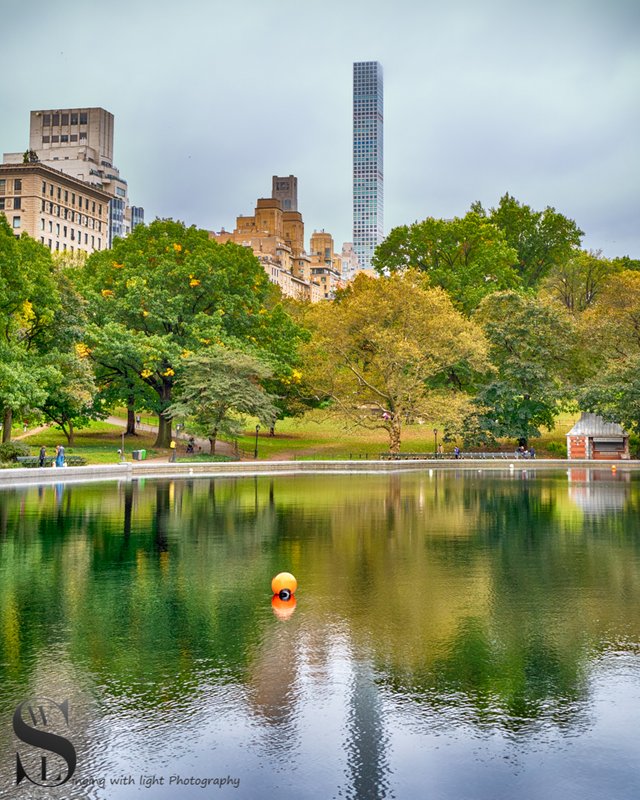 Sony A7iii 38mm F6.3 1/60 Sec ISO 320
Click here to view larger



I remember reading 90% of the apartments in the building were sold a year before it was completed.
Update a couple wondered about the prices of apartments in this building
I remember reading before it was opened prices started at 7.5 Million with the Penthouse going for $95 Million
These next shots were taken on recent walks, and only when I was preparing this post did I realize I didn't have any not so looking up shots to start the post with and hence including the older shots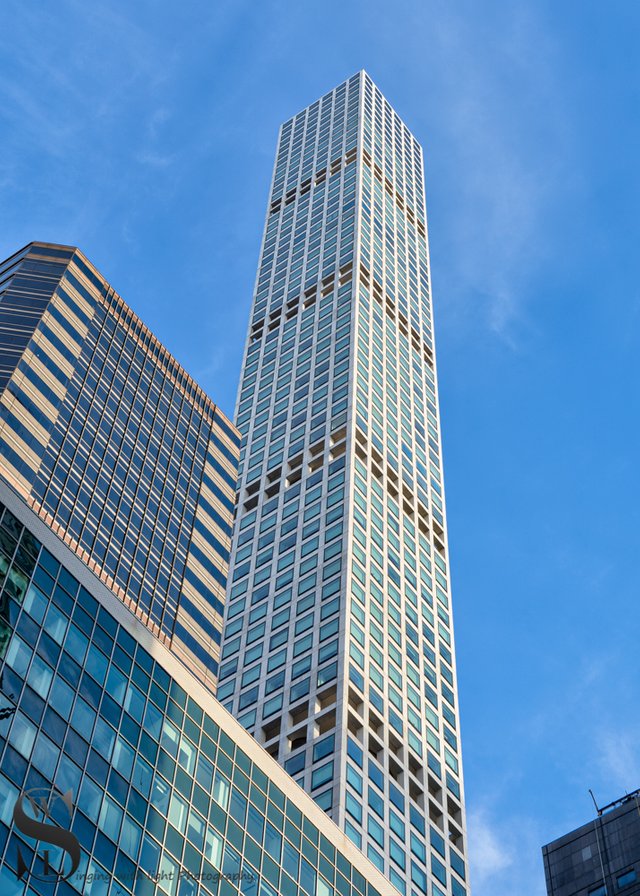 Sony A7iii 42mm F8 1/160 Sec ISO 125
Click here to view larger



I would love to get invited into one of the top floor apartments and see the views which must be amazing, but I also have to wonder if a building so thin sways at all with the winds in the city.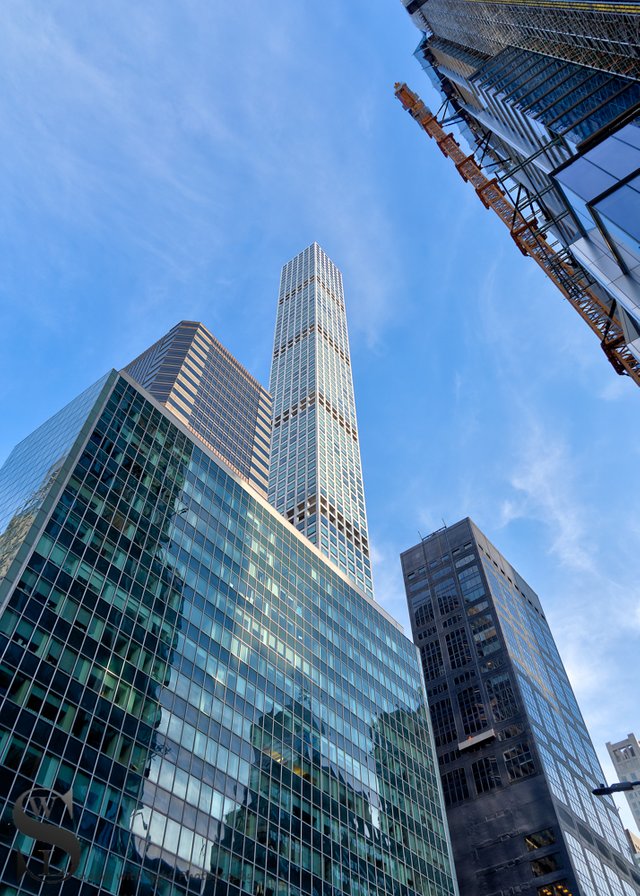 Sony A7iii 24mm F8 1/160 Sec ISO 125
Click here to view larger



I do enjoy seeing all the tall buildings inthe city and gettign around to get shots for this series, but for me I would never want to live in any of them, I like where i live to be at ground level myself :)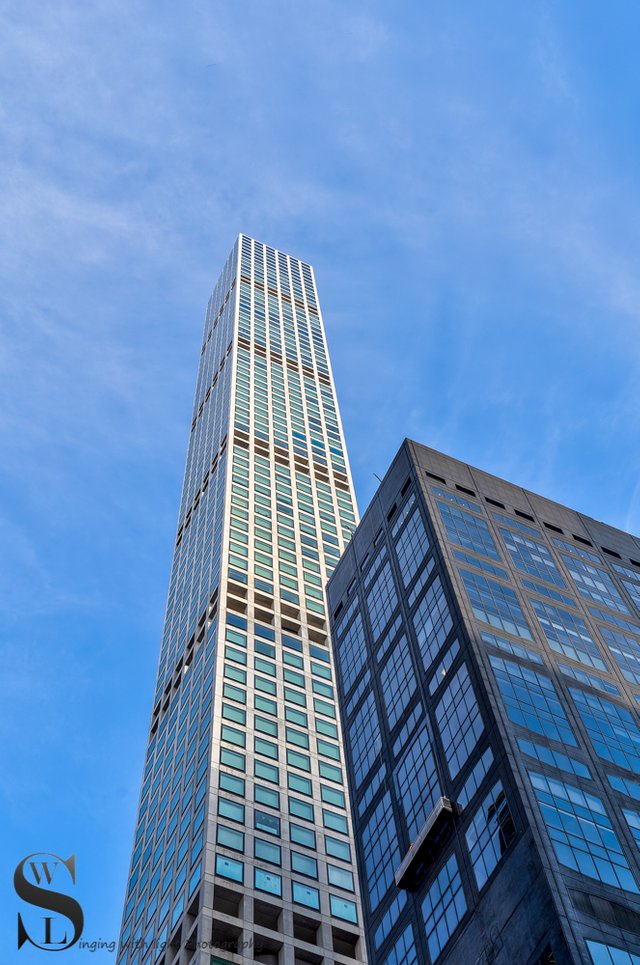 Sony A7iii 36mm F8 1/125 Sec ISO 125
Click here to view larger



Next up in this series will be 30 Hudson Yards
And that's all folks
---
unless stated otherwise all photos used in my posts are taken and owned by myself, if you wish to use any of my images please contact me.
---

---
steemusa is a Community for and supporting those from of in the United States, and now is in the process of rebuilding stronger than ever join us on Discord








!steemitworldmap 40.761442 lat -73.971065 long 432 Park Ave NYC d3scr