Several years back now, my wife and I did a long weekend trip to Bremen in Germany. There were direct flights from our city (there aren't many from here) and they were cheap. We found a very nice hotel and it too was really cheap. On a small budget, we thought that it was all a great deal and even though it was January (winter), getting away for a few days would do us some good.
As you can see from the images, the city streets were bustling with activity. There was no one. It was about a ghost town.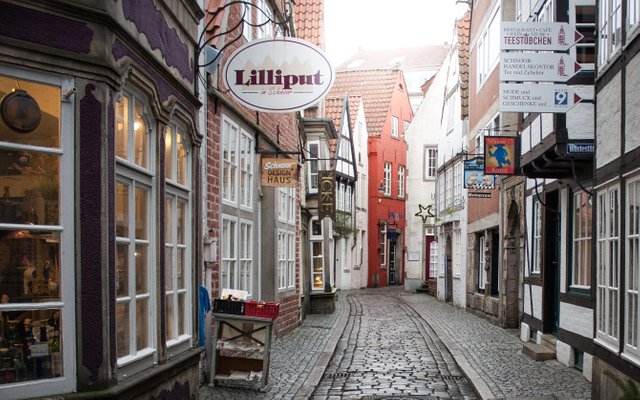 Bremen is a city of over half a million people but for the weekend we were there, it seemed that they were running emergency drills in preparation for a nuclear apocalypse. Well, this didn't stop us too much and we had a fun time walking through the deserted streets and finding the few places we could that were open enough to serve food. Bremen is famous for a Sunday cake and coffee tradition and even that was difficult to find.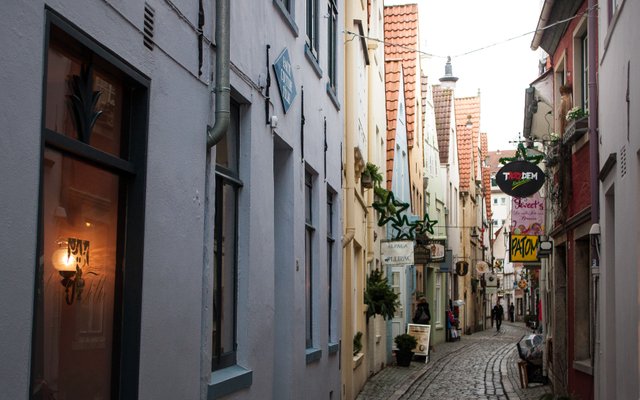 Despite the rain, it was really nice to be able to walk through the old town areas photographing without having to fight for a shot without too many people. I don't know what that really is though, why do I prefer city shots without anyone in them, it is a little strange really. Everyone seems to favour not having randoms in shots even though the whole idea of a city is to bring random people together for chance encounters and therefore, new opportunities through unexpected relationships.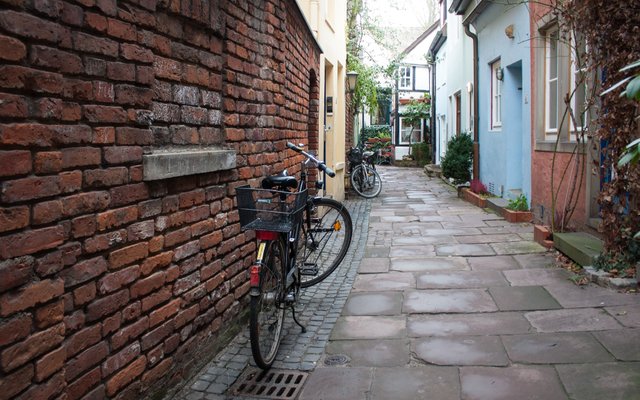 People like certainty, people like to be able to predict what is going to happen in the world but, it is in the mistakes and the surprise meeting that so much opportunity lays. Many more people than previously seem to categorise themselves as introverts but I wonder what opportunities are being missed out on by those who spend their time avoiding meeting new people, what does it mean for a career or a personal relationship life? I of course can't answer this and people have their own responsibility when it comes to what they are willing to open themselves up to but there must be a cost when the environment gets engineered to reduce uncertainty too much.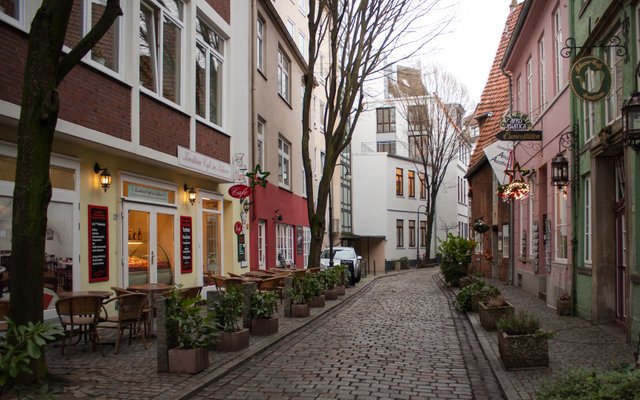 I think it requires a different post to get into all of that though and a lot more time than I have right now but it is interesting to think that one of the core strengths and stabilising factors of a city is its diversity of people and options to meet, interact and compound thoughts and experience to create something new.
Sometimes it is nice to walk hand in hand down empty streets also.
Taraz
[ a Steem original ]