It is Saturday night and all is still in the land of Steem. Well that is not true, price keeps falling. Worried yet?
When it is quiet, I sometimes look through old photos and reminisce a little about when I had a life and travelled. The last time I was out of Finland was my Honeymoon in 2015 in Milan. It doesn't actually feel that long ago but, that was the last real holiday I had, other than when my brother was here this summer for a week. Holidaying somewhere new is a luxury and I have been lucky in many respects to have been able to see some very beautiful places.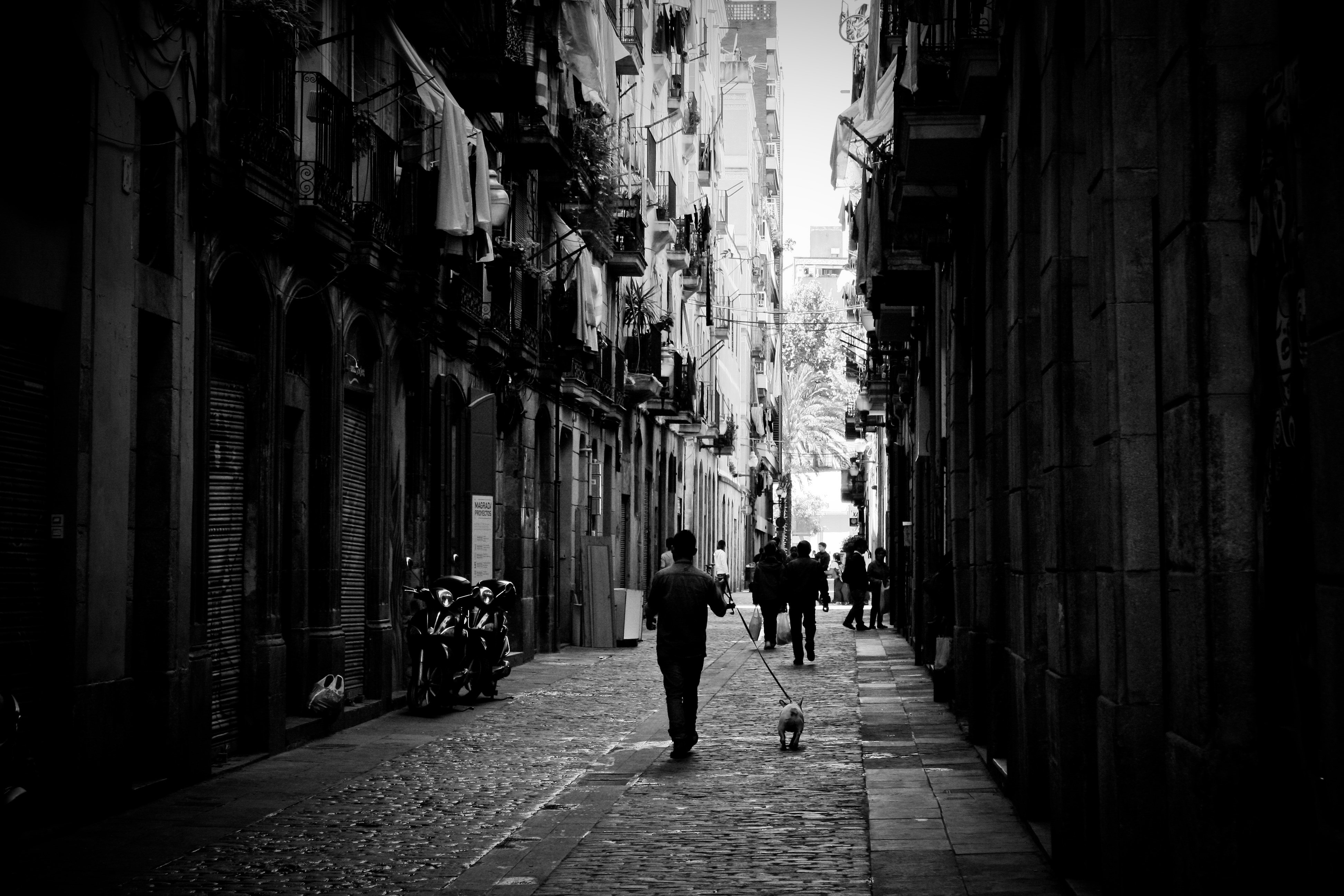 People often take their holiday for granted without realising that many never get the opportunity to take holidays at all and many in this world don't get out of their city, let alone their country. What I find though is that on average, those who travel to varied places generally have a more accepting view of others as they have seen aspects to life different to their own. I am yet to go to the US but, it has never really attracted me in the same way as Europe or Asia has.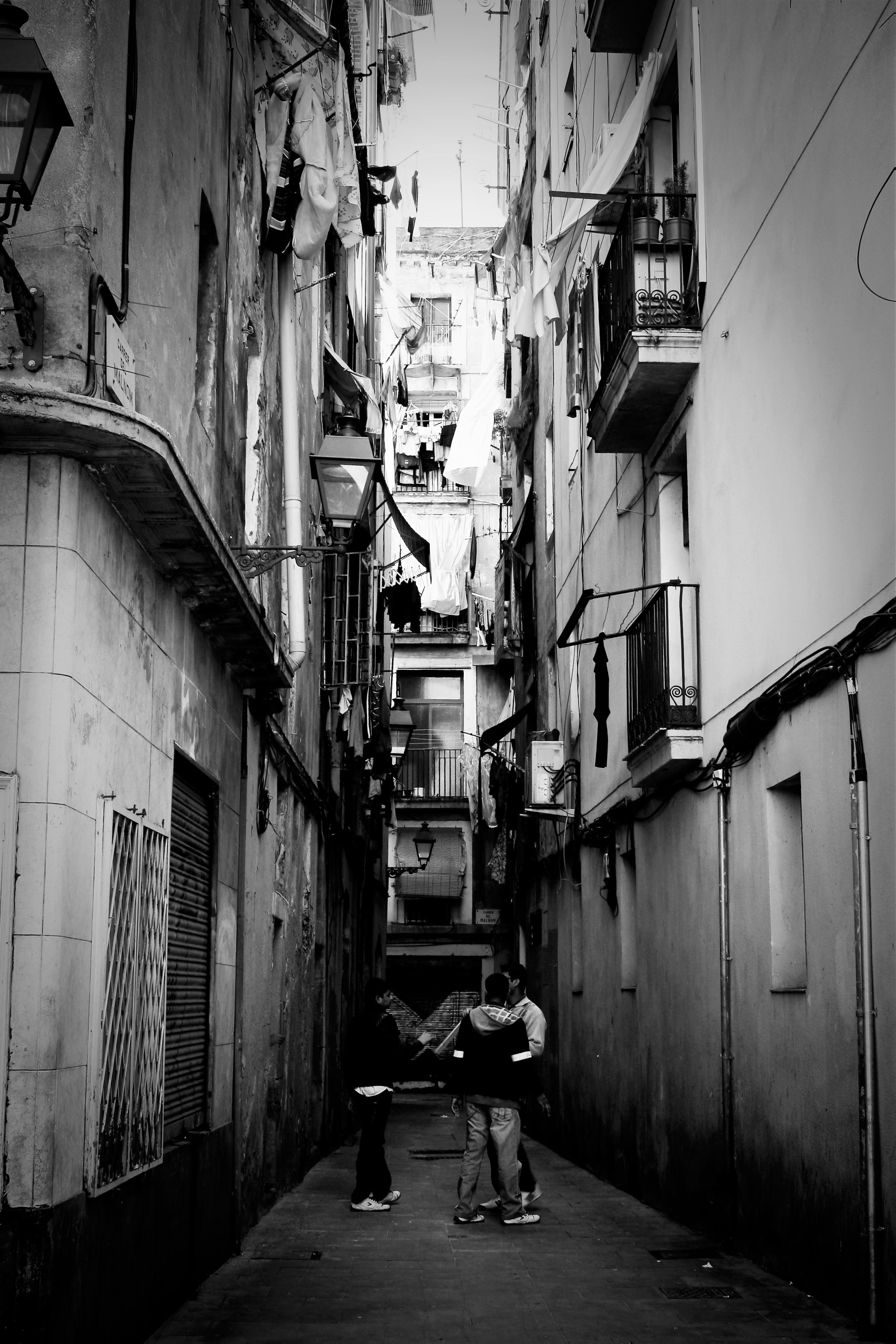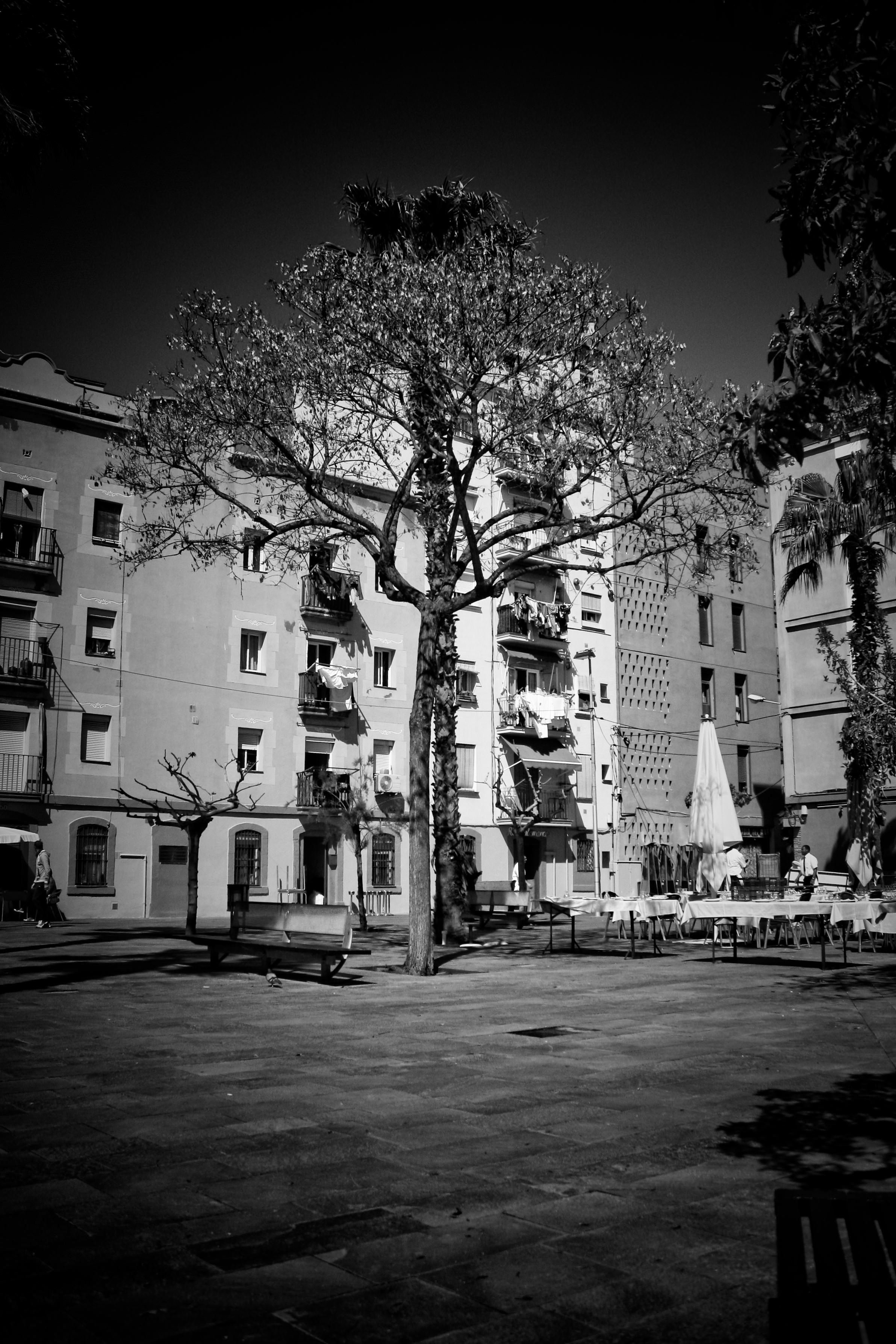 This black and white photoset is from Barcelona in 2012, perhaps one of the most beautiful cities in the world with a Gothic quarter that is a photographers dream come true. It is almost impossible to take a bad shot anywhere in the city however as the place is just dripping with an eclectic and easy going style with people who fit right into the stonework itself.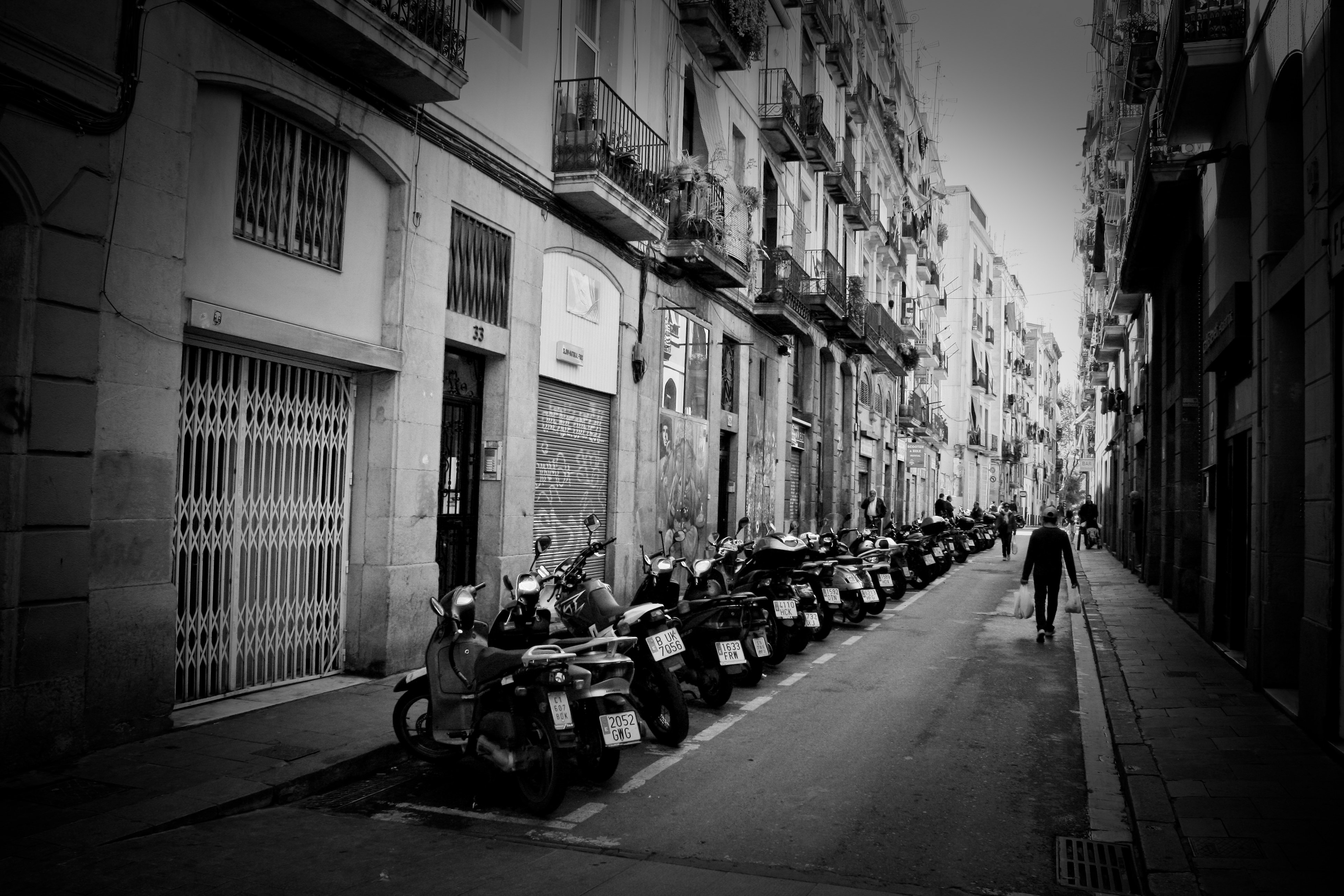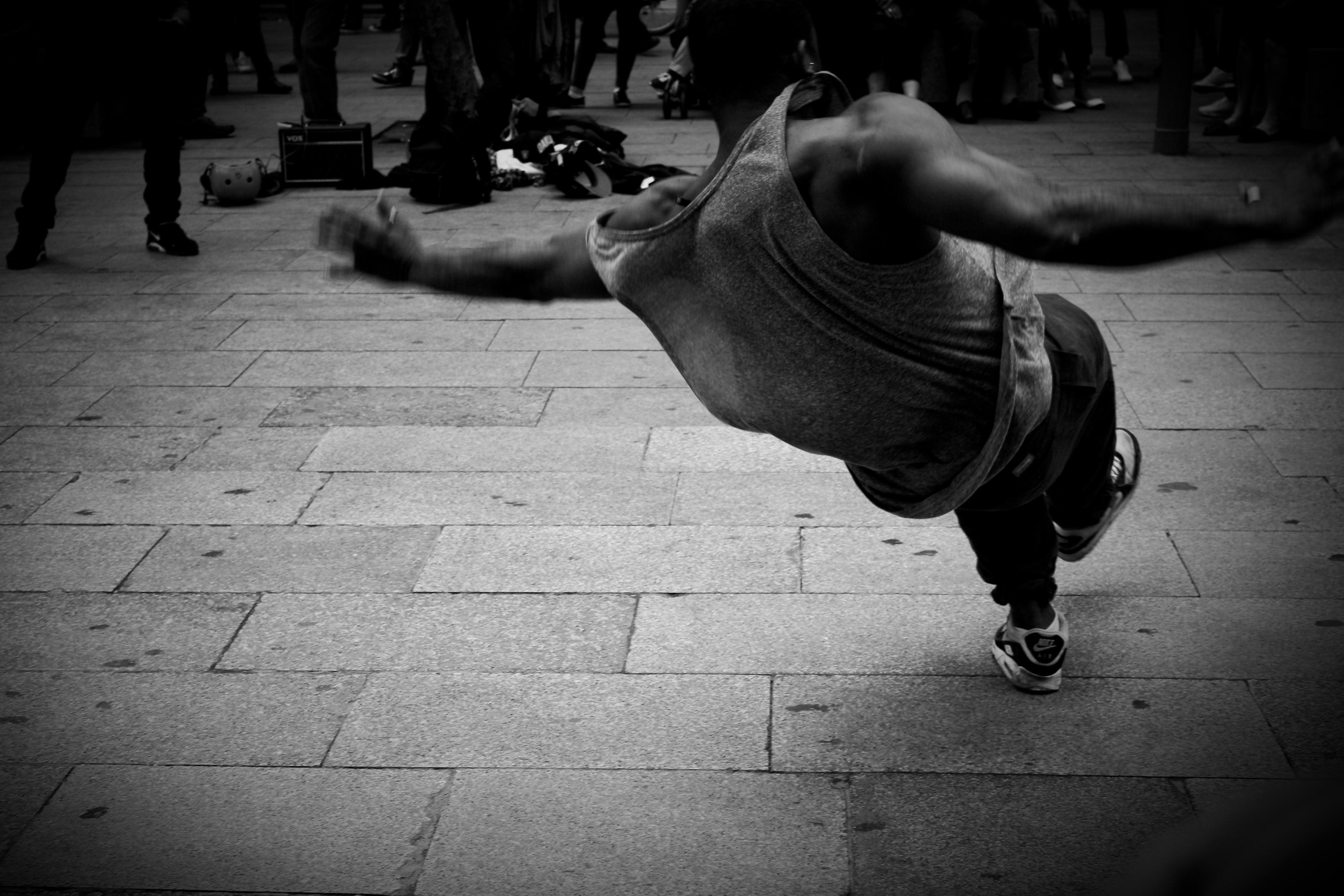 I have unfortunately lost the originals to these I think which means I can't reedit them however, these are enough to evoke the memories of walking possible 100 kilometers in the 5 days we were there. In some respects, all European cities tend to blend together as many have been built around the same time and same styles however, most of them are very unique too and, if one spends a little bit of time exploring, there are small details that catch the eye all over the place.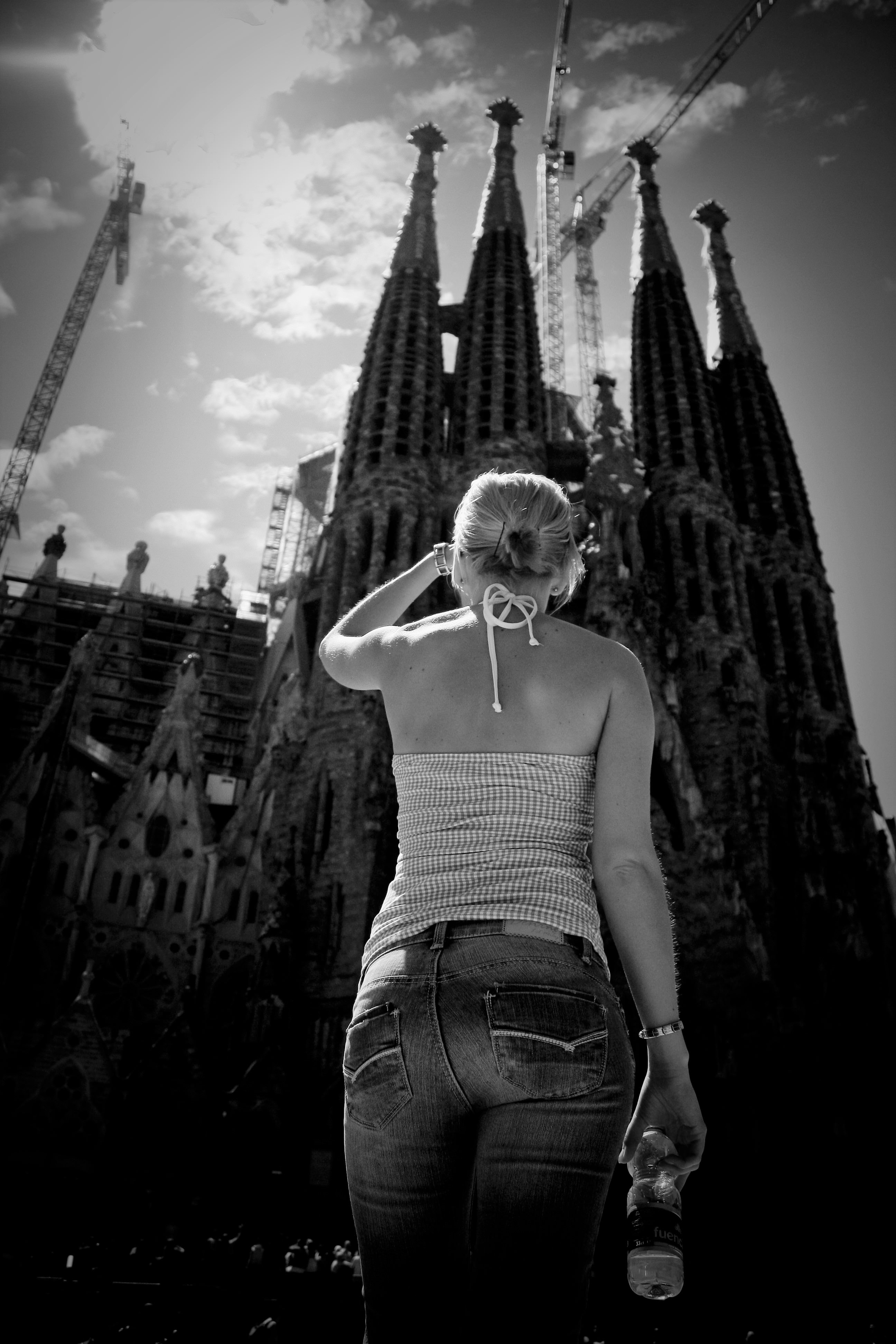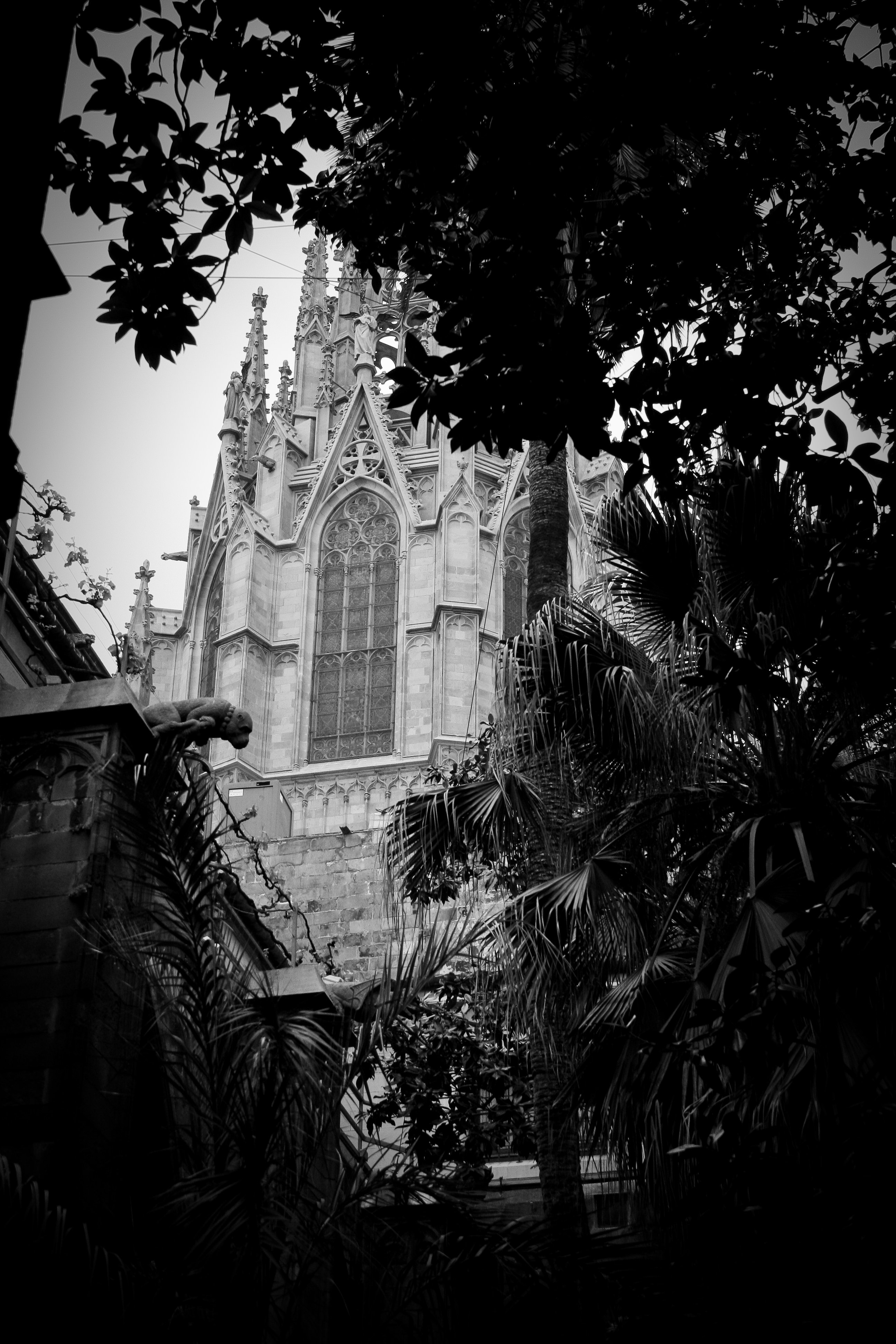 I don't know when it will be possible but this is one city I would really love to go back to one day and reshoot. I feel that even though I got some of my favourite shots I have taken from that trip, I think I can do much better now. I think Barcelona in black and white gives a better feel of the place than in colour, I kind of classic European cool that doesn't have to try to be in style, it just always is.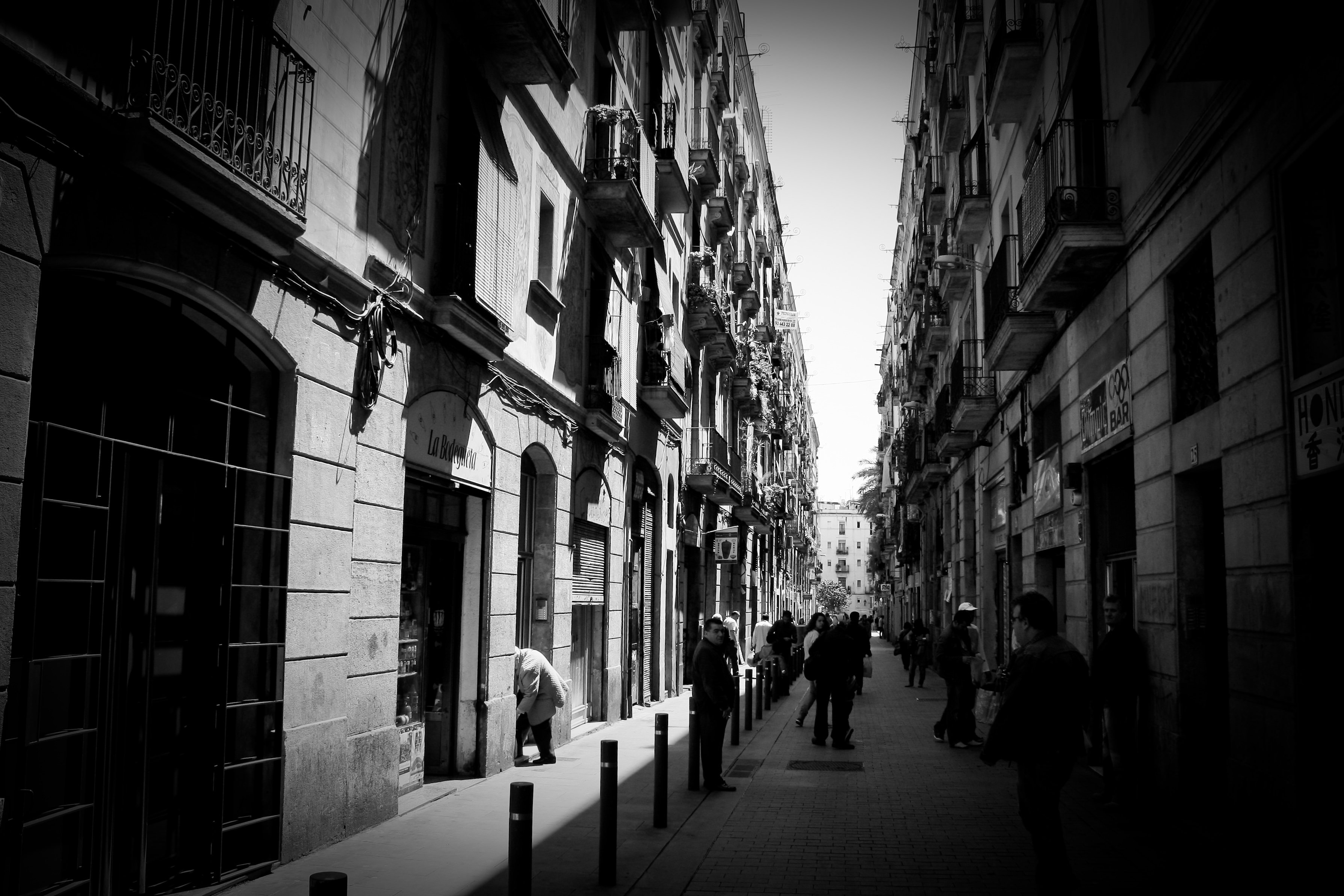 It might be quiet on Steem but at least it gives some time to reflect a little. Saturday nights I tend to do this more than other nights for some reason, perhaps it is because the feed runs slower or perhaps it is that I don't have to worry as much about a pile of work tomorrow but, it does give me some time to think about things in relative peace and quiet.
One day, perhaps I will have another Saturday to walk through the streets of Barcelona and just think with my camera but for now, memories through photos will have to be enough.
Taraz
[ a Steem original ]