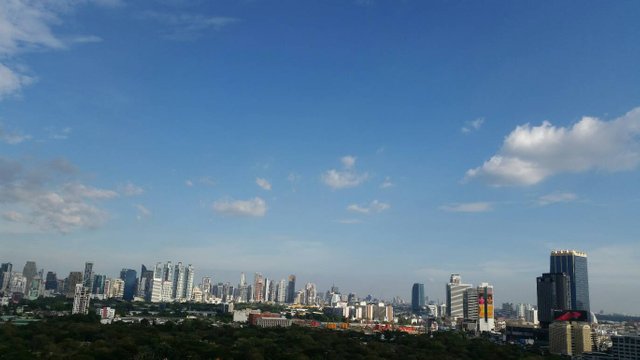 Before presenting photos of nice garden and beautiful view of high buildings in Bangkok, I think, some of you may wonder why I haven't written any posts for the past few days. Am I right?
It's because my mother fell on the floor last week and her right leg was broken. She was admitted in Chulalongkorn hospital for surgery. (Chulalongkorn hospital is one of the best hospitals in Thailand.)
She is now 86 years old, so we had to take care of her closely. On Christmas, she went back home, but still cannot walk until now… We will try our best to help her to get more exercise and convince her to walk again…
While I was in the hospital, I loved to walk in a nice garden of the hospital, which is situated on the 14th floor, admiring beautiful flowers and bright green trees. These can make me feel release from my anxiety regarding my mother's health.
Besides, the blue sky with white clouds in the afternoon can create wonderful view…. I do really love this.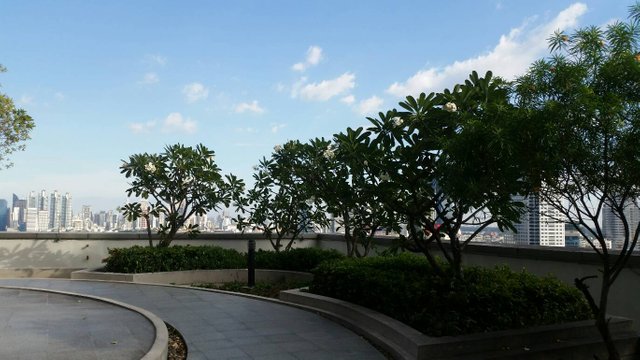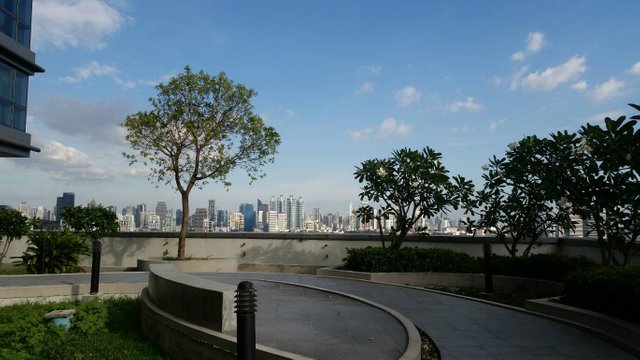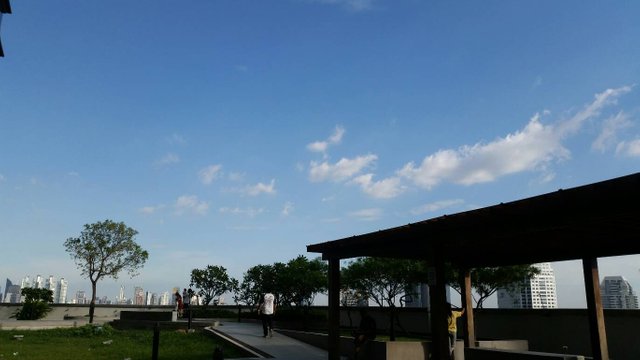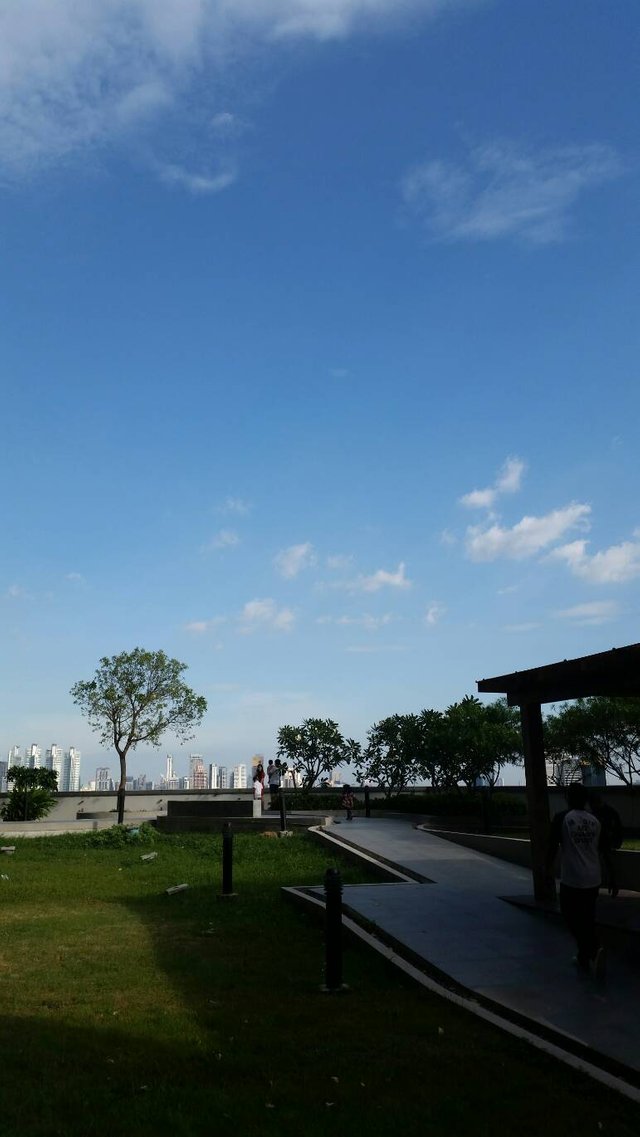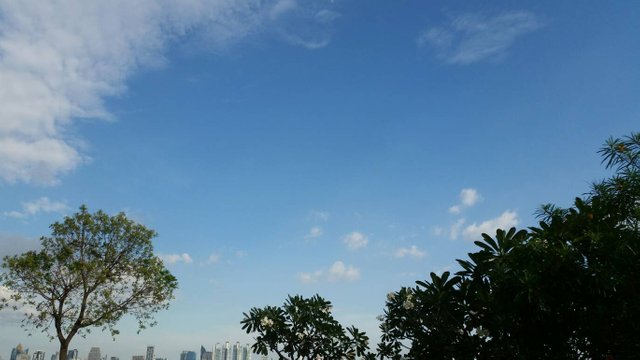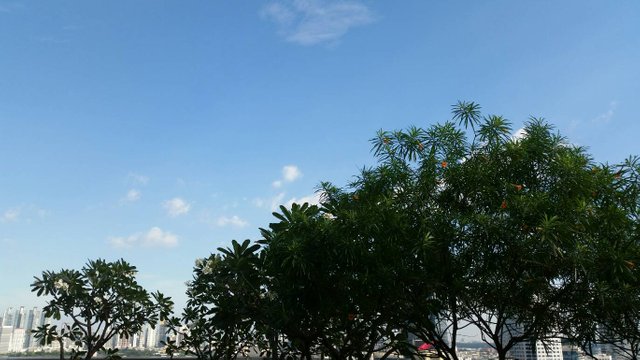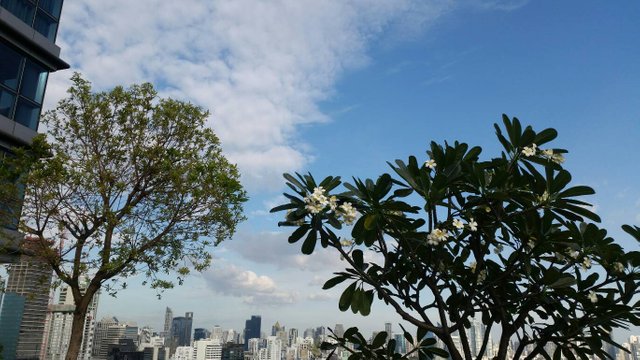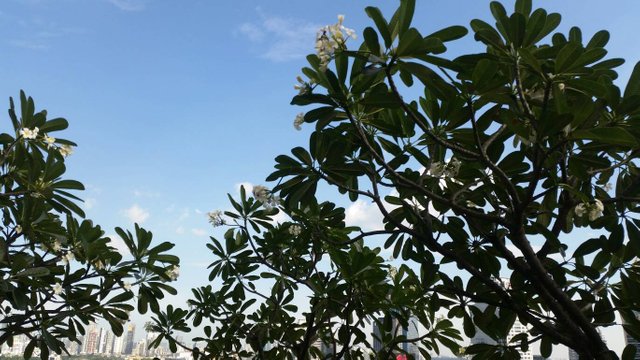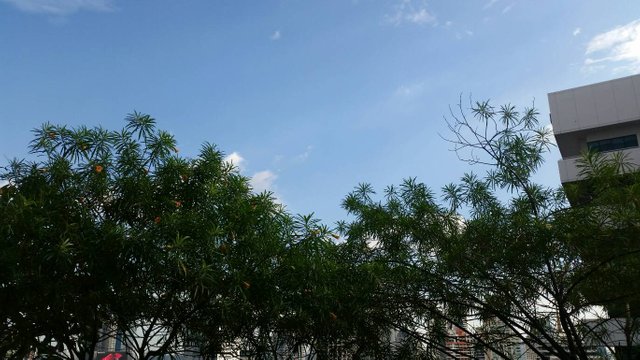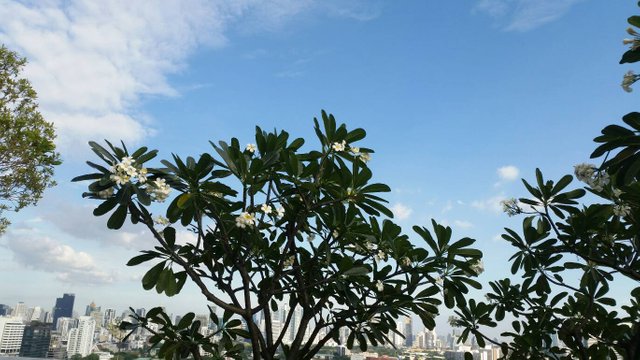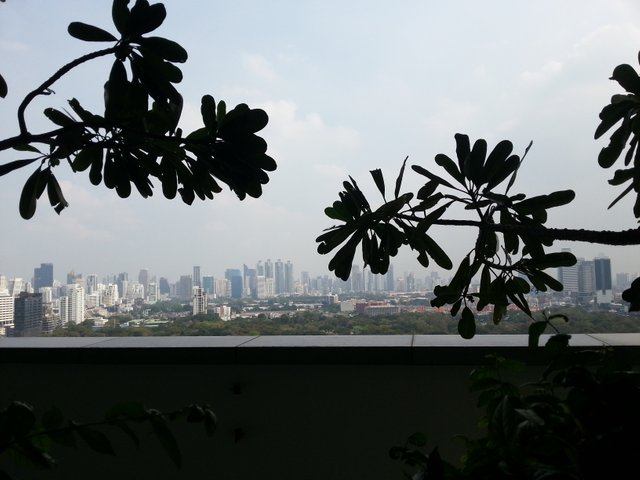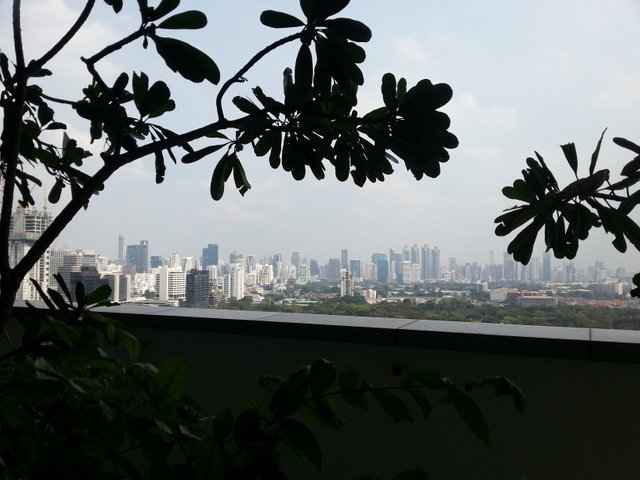 And WOW...... "White flowers", my favorite, in close-up.....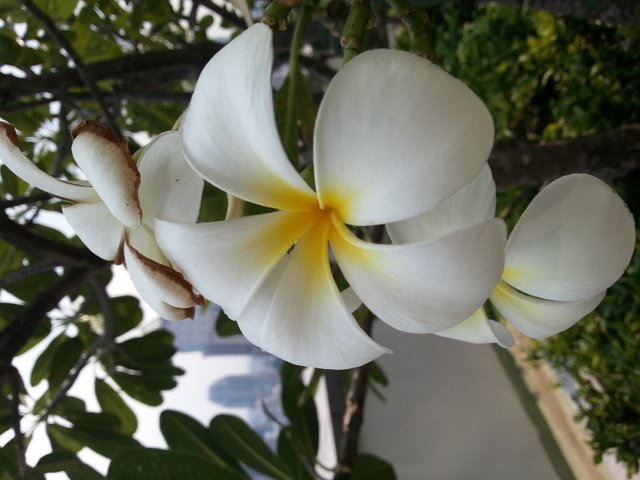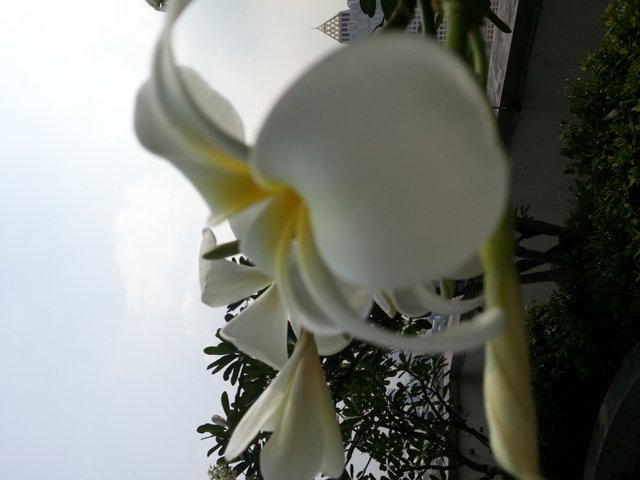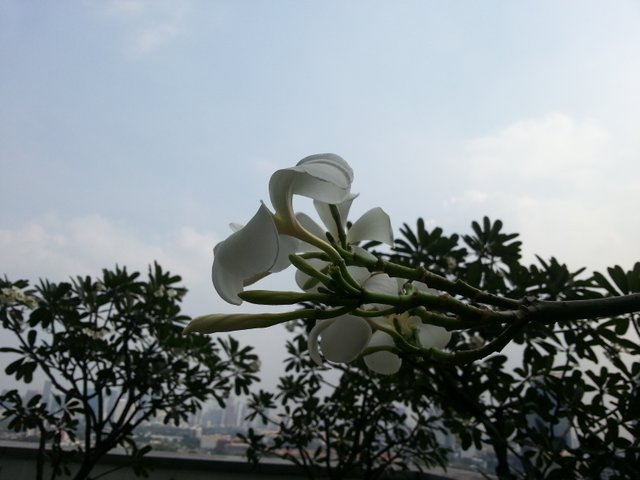 From the garden, I can also see "Lumpini" park which is a large and famous public park of Bangkok.
There are a lot of green trees and huge lake within the park. Most people in Bangkok love to go there for some exercise and relaxing in the morning or in the evening; i.e. walking, jogging, cycling, etc.
I think, it's good for our health to have some exercise among nice environment like this.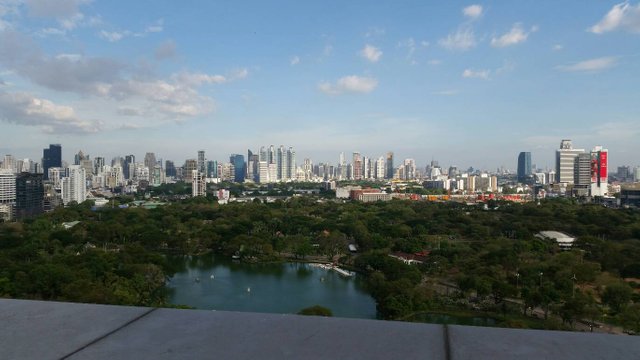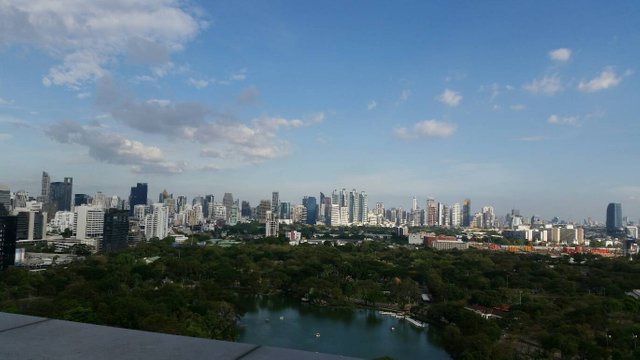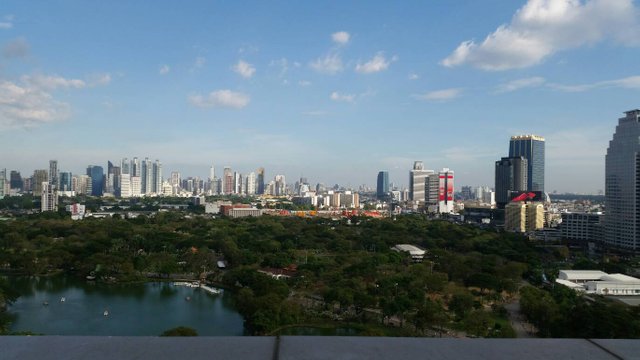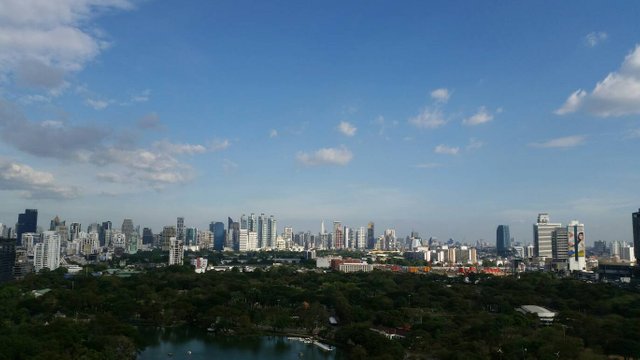 As Chulalongkorn hospital is situated in Silom district that is in the center of Bangkok, you will see many high and famous buildings around you.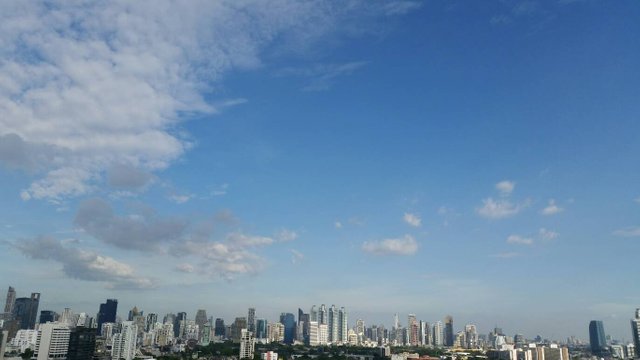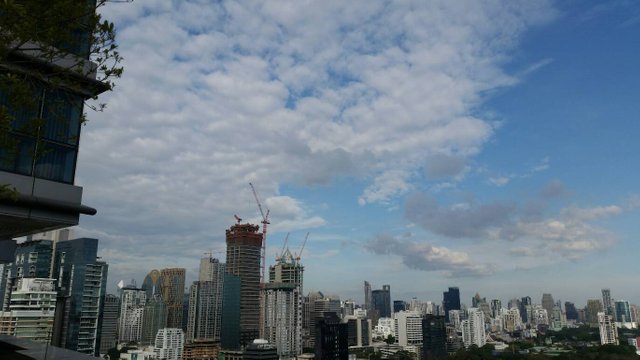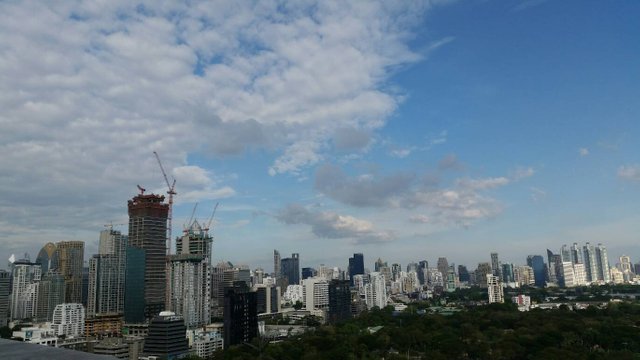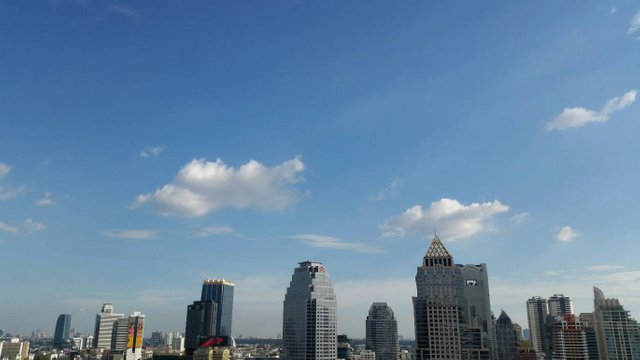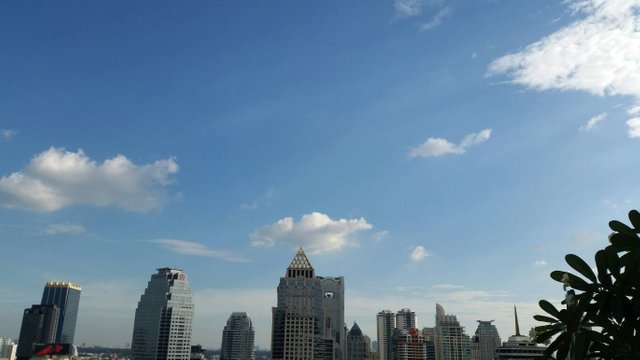 The highest building in the center of the below photo is "Mahanakorn" which is one of most beautiful buildings in Bangkok.....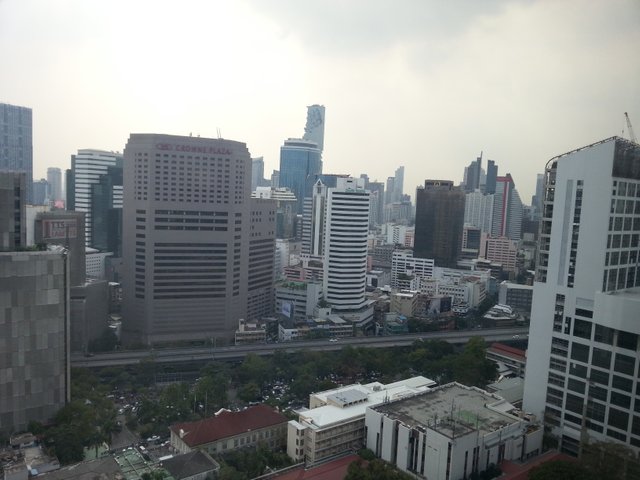 That's all for today…..
In my next post, I'll show you sunset behind those high buildings that I saw from my mother's room on 21st floor every evening. It was very gorgeous.