Relaxing in the shadows under the beautiful scenery of autumn peaceful trees, an idea came to mind and my brain said to me "Avelous! let's try something today, search for two fresh leaves which are completely alike"
Comically, I replied "That's ridiculous, you don't expect that to be possible."
Well, I gave it a shot.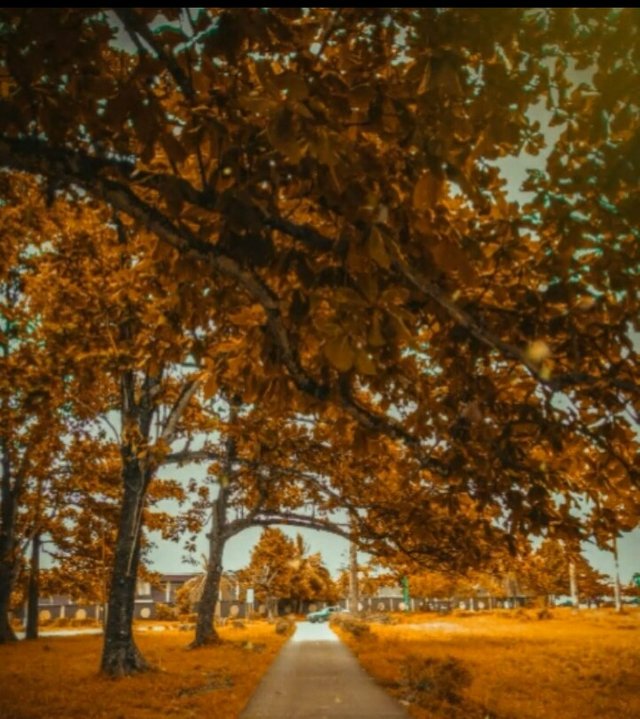 Beautiful Scenery under shadow of Trees
---
It was indeed impossible among the thousand leaves for one to be alike with the other. Something always differ - the shape, size, number of veins, colour tone, etc...

I realised that even with their differences, the leaves were completely in unison, first bonded by the twigs, and then the branches which connected together to the tree trunk. Finally the forest was one body, bonded with the soil. What a complete peace and harmony.
Ideally, man should and can be like the leaves, having many differences but living as one body. Even as no two leaves point in the same direction, we also, even if walking the same path, do not have the same goals and destinations, but can create bonds so strong that can never be broken.
Let's spread peace and love in our community.