Hello everyone,
Today I was out visiting a nearby city called Turku and I wanted to share some of the photos I took there. I have posted photos from this city before so it might look a bit familiar to anyone who has been following me for a while. Today there were a lot of people outside since the city had organized an international market in the city centre. They also had a medieval market at the same time so there was a lot to look at.
At first I just walked around the city to find a good spot to start from and took a couple of photos from one of the many bridges that cross the river called "Aurajoki". It was a beautiful day as you can see from the photos.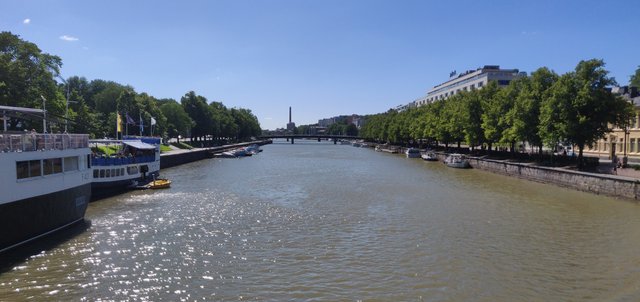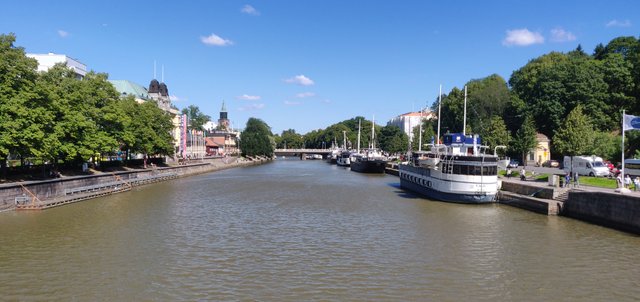 There are a bunch of small bar & restaurant ships that lay in the river which offer great food and beverages.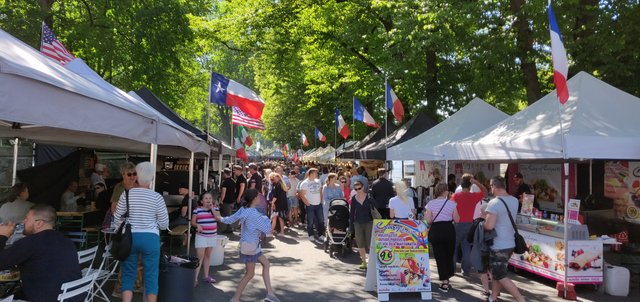 This is the first photo I took from the International market and you can see that there are a lot of different nationalities. I bought a couple of things I liked and moved on. Anyone who has followed me for over a year remembers that I visited this market last year and took many pictures from it. To keep this post from being too similar I wanted to focus more on the medieval stuff for this time.
It was kind of hard to take a photo without a bunch of people in the way but here you can see some of the medieval stands.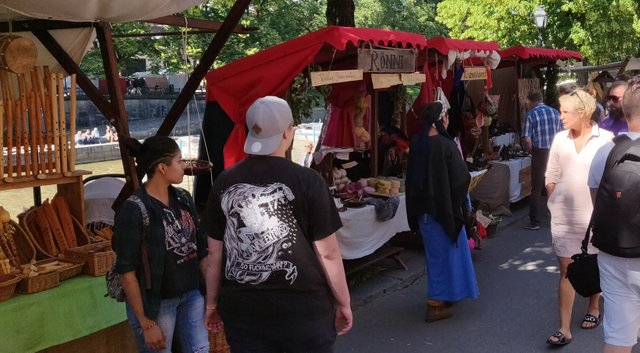 There was also some kind of act going on but I am not sure what it was about. It was cool to see all the people dressed in medieval clothing and it just had a really cool vibe to it.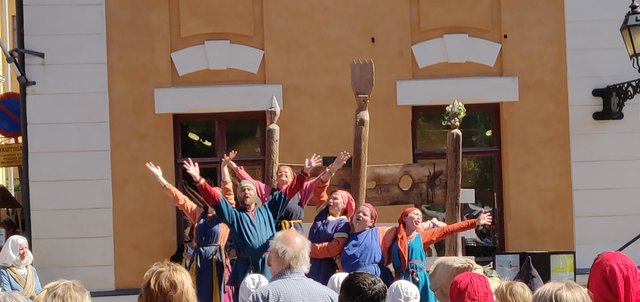 After I felt I had seen enough of the stands and the act I decided to go check out the last attraction of the medieval market. Unfortunately I was too late to the show and couldn't get inside anymore but luckily I am tall enough so that I was able to snap a couple photos anyways. It was jousting!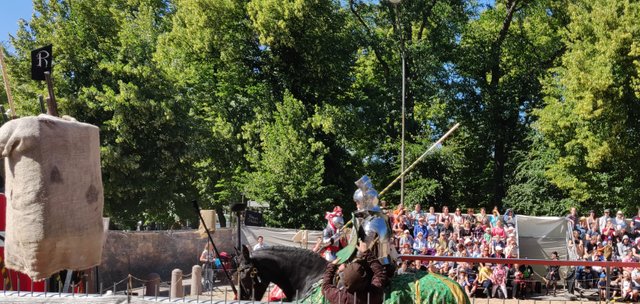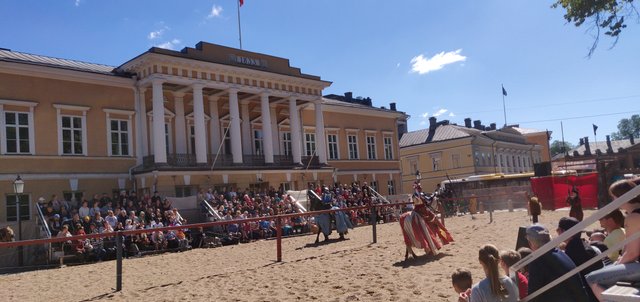 They aren't the best photos but still looked pretty awesome. Those knights were really cool. After I had seen enough of the jousting I decided to start walking towards my bus stop but had to snap a mandatory photo of the cathedral like I always do on these posts from the city of Turku. I'm not religious or anything but it looks pretty cool in my opinion. It's pretty big.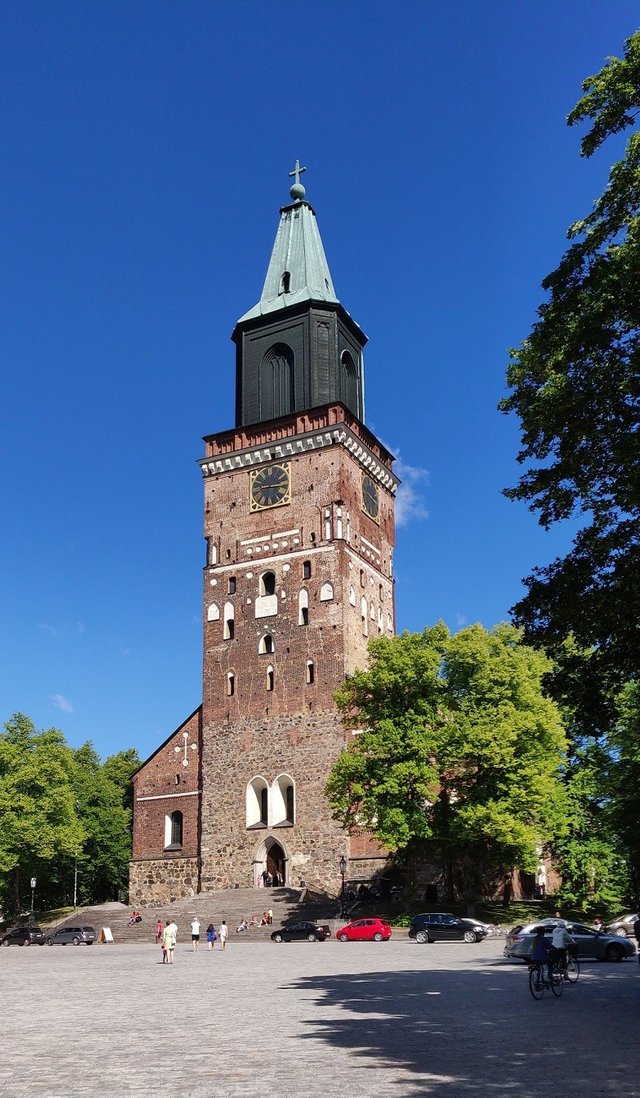 After I took this photo I had to run off to catch my bus to get home. I hope you enjoyed my photos and also that you had a great weekend!
---
Remember to let me know what you think in the comments and as always remember to follow!
Peace out, Straw