All The Money In the World-Review
Exciting & gripping.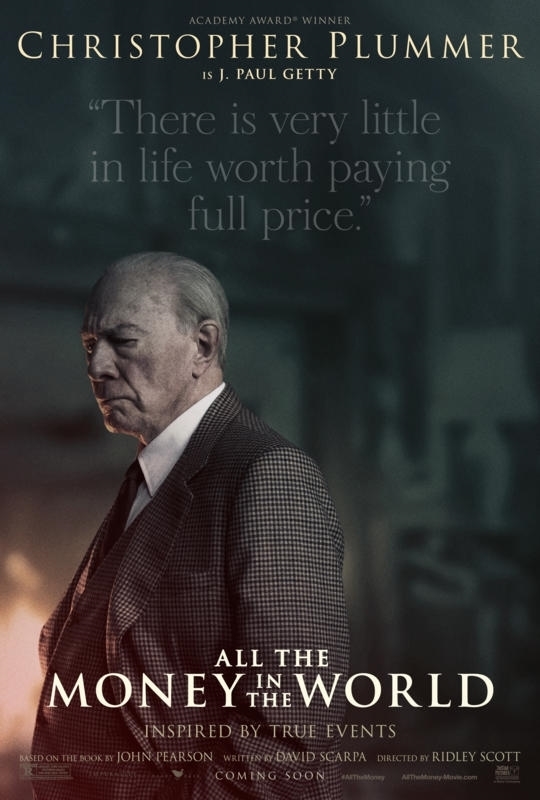 !
had absolutely no expectations going in to this movie. All the Money in the World entertains with thrilling characters and plot, and with all the reshoots that happened, Ridley Scott proves himself as a very talented filmmaker.
It is about the kidnapping of Paul Getty III, the grandson of the richest man in the world, and Paul's mom who tries to get the ransom money.
The plot is not huge - the characters are the driving force of the story. The movie emphasizes more on Mr. Getty, the mother and their absurd situation, rather than the kidnapping itself. A lot of time is spent on Mr. Getty and his insane characteristics and relationship with money and the people around him. I like that the movie dug deep into the characters, which made it all that more interesting and worth watching. It elevates the story when you really get to know someone and their motivations - I became really invested. And the result is that the story becomes one of the most fascinating and thrilling kidnapping movies I've seen.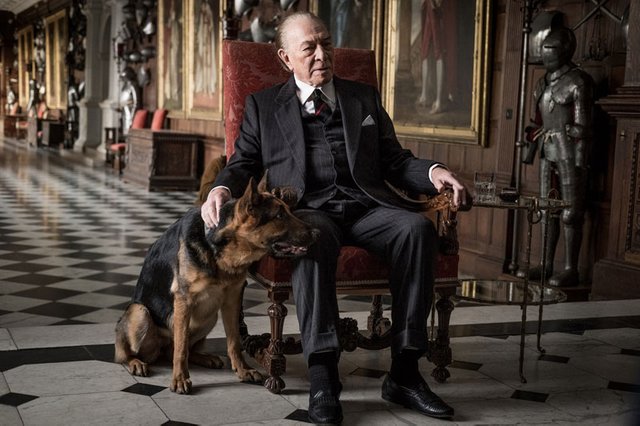 I'm impressed by Michelle Williams who gave a powerful performance in this film. She is probably one of the biggest victims in the film - we get to see her struggles up close and really feel her frustration and her uphill battle. Mark Wahlberg does his thing, as well as Christopher Plummer who famously replaced Kevin Spacey in the role of Mr. Getty. I must say it was hard not to think, "I wonder how Spacey would be in this scene"- however, the amazement of the incredible reshoots took over most times. This movie does not suffer in any way from the reshoots, and Christopher Plummer did a good job. But honestly I have no idea why he's nominated for an Oscar, it wasn't that good. I guess it's because of the circumstance.
The movie is loosely based on true events, but they've added some stuff that didn't happen as well as alter a few things for the sake of the story and theme. So don't believe everything you see - some things are hard to buy.
It also has some pacing issues, a messy start that confused me a little, and an end that didn't feel quite right.
All the Money in the World is a solid piece of drama from a very talented director. I was never bored, but always intrigued. It managed to surprise me, and keep me entertained for its runtime.