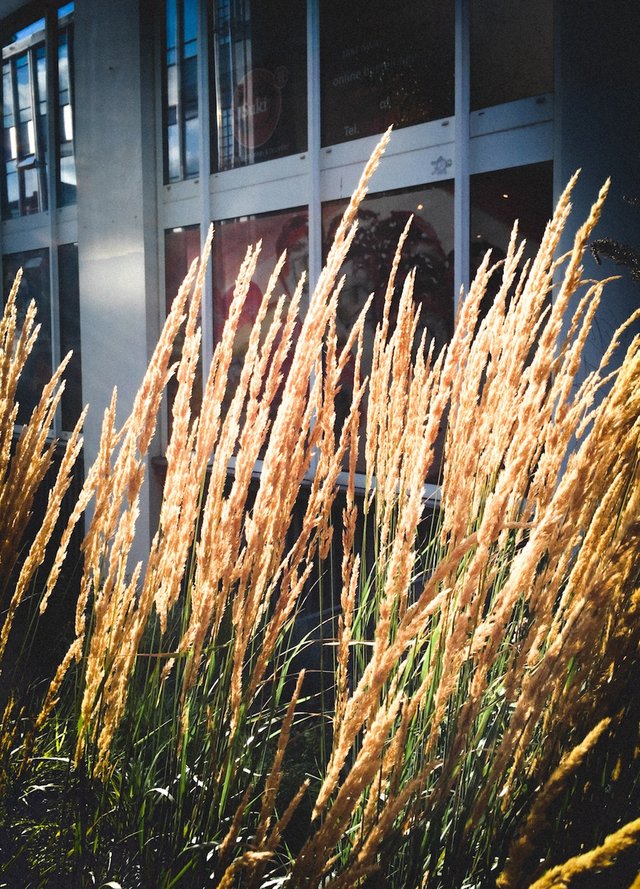 It's one of those evenings where the light is perfect - from afar I saw these grasses being lit by a slowly setting sun. I always love these contradictions, so I took a quick shot, actually trying to be on time for a class. I then turned left here, walking down a stairs, and literally at the bottom of the stairs a man my age is watering a plant, or was it a plant, just a tiny tiny green thingy crawling from under the tiles towards the sun.
This almost unseen thing was being watered. Cared for. Nurtured.
I loved it, tiny acts like these make my heart melt, call me a softy, but the city is such a big messy place full of commerce and cement (I love the city, mind you :D) that seeing the pretty in all of that makes me respect you. Most people walk with their noses on the phone screens, this guy was watering something that might grow into something beautiful.
I'm grateful. And not just for that. It also reminded me of a huge series of photos I made during one of the sadder moments in my life. I walked a lot, trying to process thoughts, and took lots and lots of shuts of what I called in my head 'Unseen Gardens' - tiny bits of weed or plants or a lost flower between the little cracks in the cement of the city.
I might have to dust off Lightroom and start making a proper photo series of these shots I've taken back then.
Hurray for the reminder.