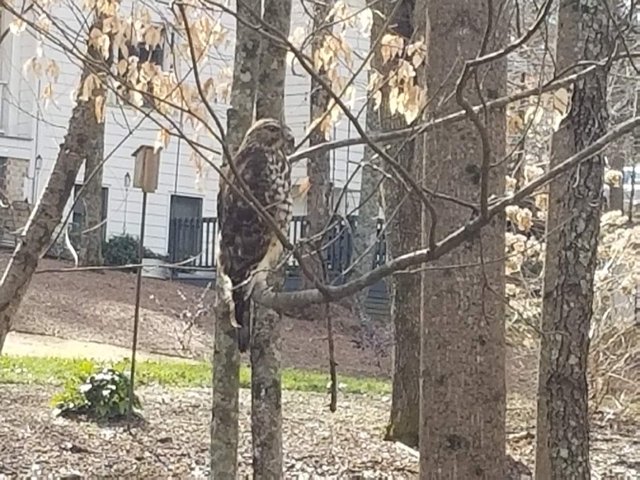 This hawk was hanging out by a stream. It stayed motionless besides moving its head once in awhile. There are alot of squirrels, lizards, chipmunks and other things I'm pretty sure it's looking for.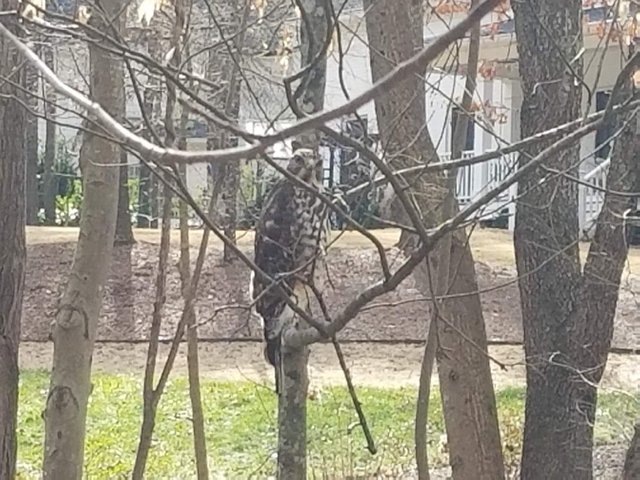 It was well hidden, did not see it for a few minutes while in the area. And then just saw it there, blending into the background quite well.
The bird was turning its head scanning the bed of leaves throughout the stream for any movement.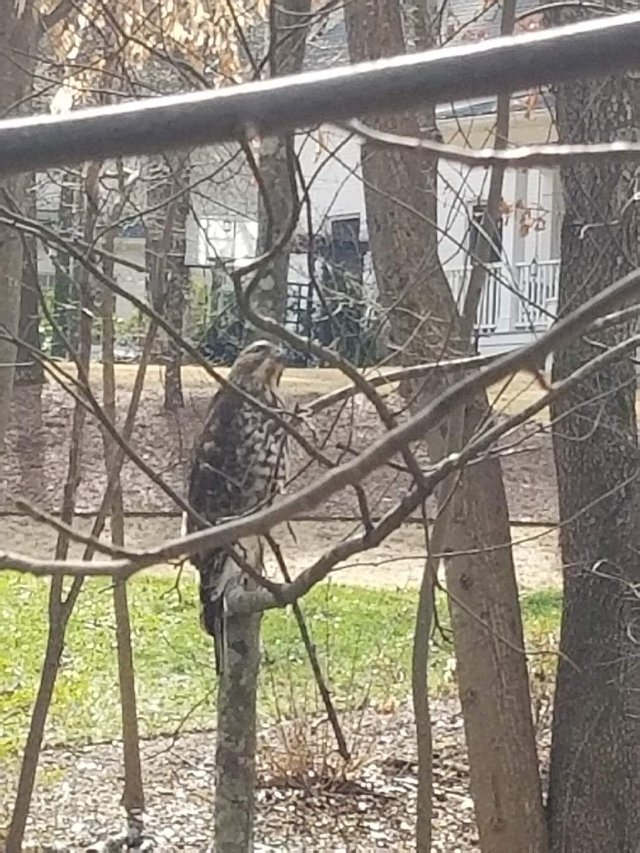 I am not sure what kind of bird it is, but think it's a Hawk. We have many kinds of birds in Georgia. And the predatory birds are here too. It's fun watching them hunt sometimes.
Posted using Partiko Android