This picture is the abstract of Simplicity, Love , Hospitality on peak of mountain.
Hey Steemians!
Hope you all will be doing very well. So Today I have something interesting for you.
Here is my contribution for a Super excited photography contest organized by @wolfje, thank you very much @wolfje I really appreciate your struggle for this community and friends.
Let me show you my amazing Picture First. This was taken 3 Years back in KP Pakistan.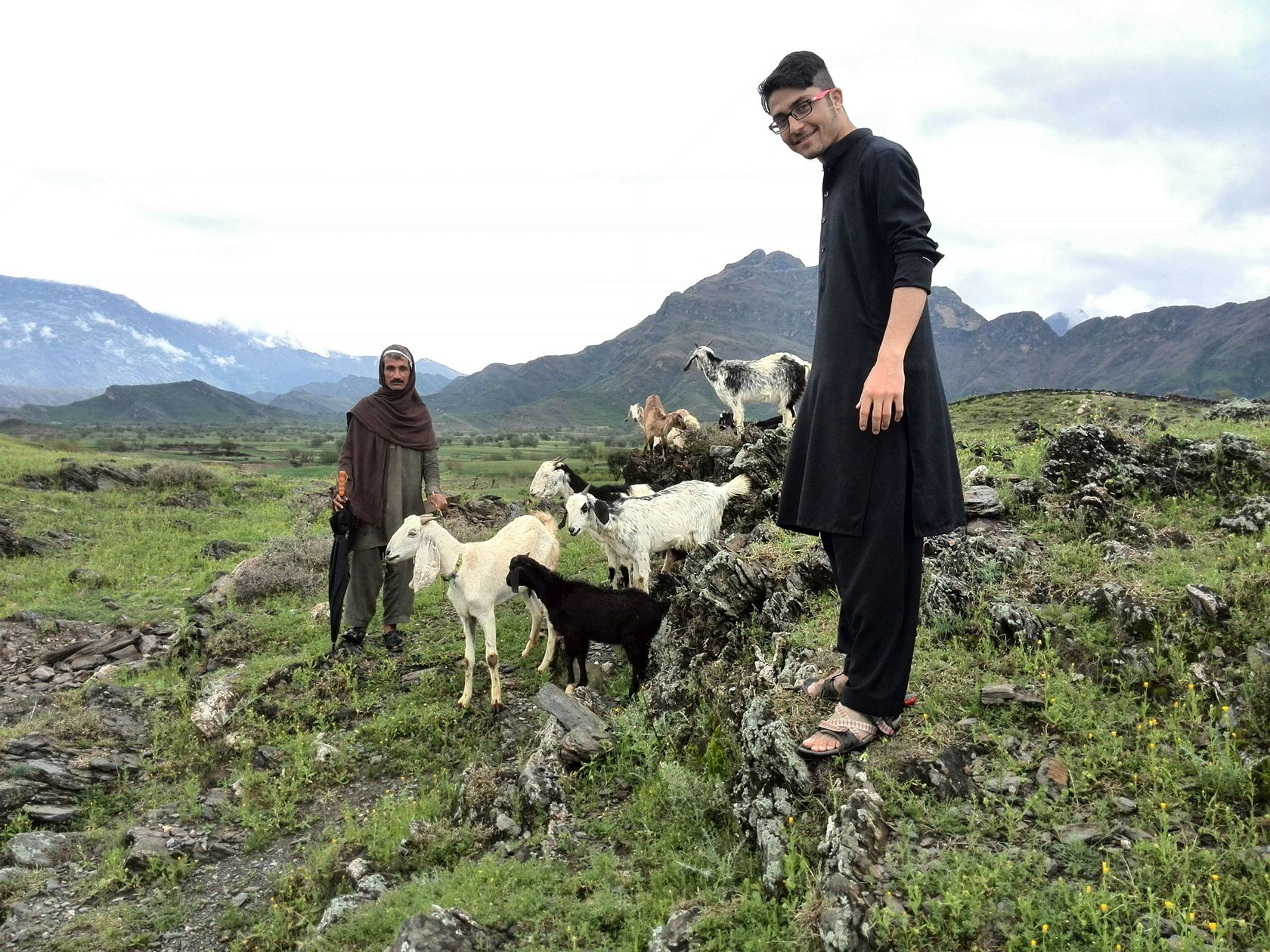 This is my village in KP province of Pakistan. I live here in City Peshawar but sometime the noise and fast life of city make me tired and sick. I visit my village every month which is 71 Km away from Peshawar city. And trust me I love the mountains very near to home there. The morning is so beautiful and fresh that I can stop my self to climb Hill. And when I reach the top I find this great man "The shepherd" name "Zubair". He is such broad hearted and warm welcoming man with so many stories. I sit in his Hut ,he puffs a cigarette and makes some fresh tea full of milk less water. He call it "Pachaas chaay" that translates 50. The cold breeze up there with hot tea , smoke rising over tea make me feel in
"Mini Paradise" .
So that's my photo hiding so many stories and Happiness.
#Stay happy and help others. You will get inner peace.
#Respect women and elders.
#Love you all.