The store shelves are beginning to slowly fill back up, with items we haven't seen for a while!
My Daughter found bananas again, and my grandson was thrilled!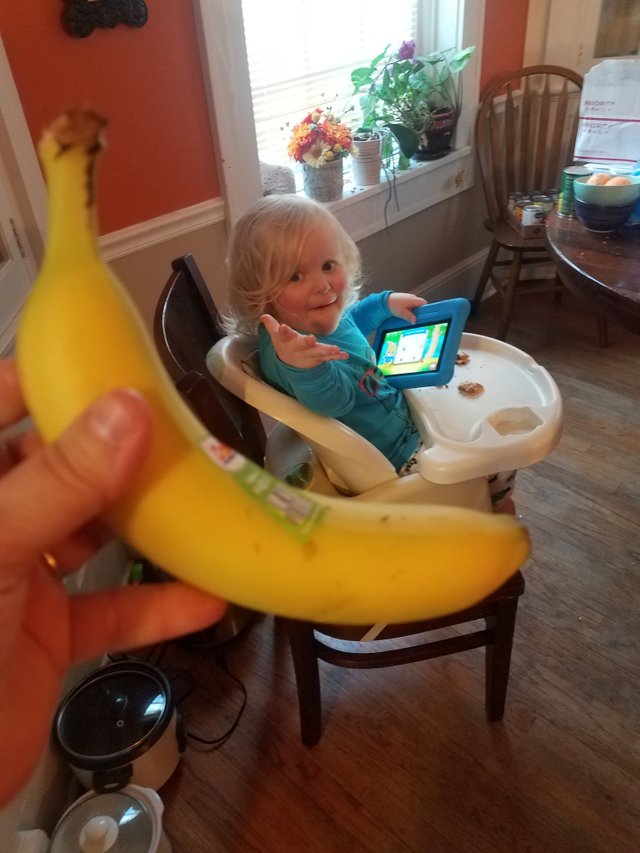 She has to cut the bananas up, and give them to him slowly; so he doesn't choke on them. He really loves bananas, and even has 'his' dachshunds eating them too, LOL!
Apparently, if He eats them, they are good people food...and he tosses them food. They are partners in crime, with very high opinions of each other!
She even got him to put down his tablet, which goes with him everywhere (it has the ABC's on it!), and needs regular recharging.
The only difficulty was that Momma wasn't passing the slices fast enough, LOL!
I even saw toilet paper on the shelves at Dollar Tree, so times they are a changing; for the better.