This is the same Campus where the Bollywood blockbuster movie 3Idots was shot!
If by any chance you have watched that movie then I am sure you would have thought what an awesome college campus this is. So my dear fellow Steemians let me take you to the same Campus now through this post!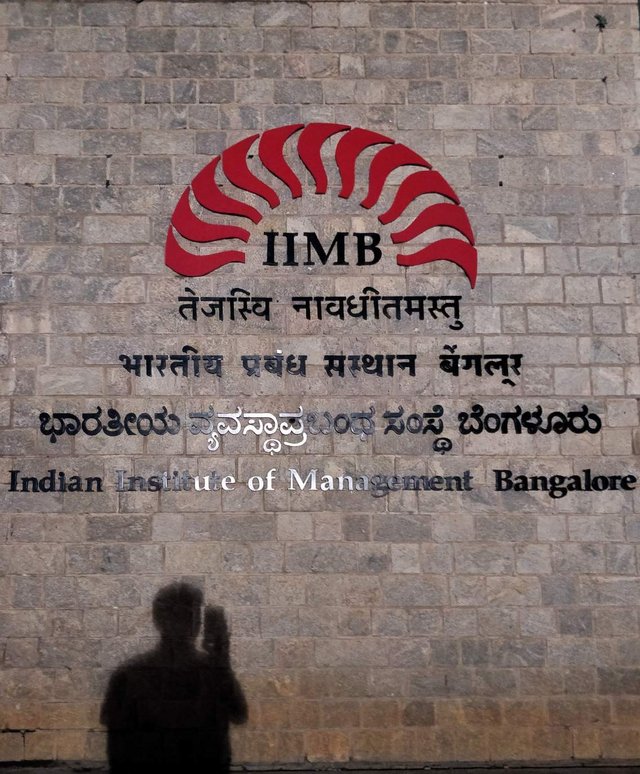 Indian Institute of Management, Bangalore (Bengaluru) is one of the premier B-Schools of India. It's the 2nd best in India to be precise, listed as one of the top ten MBA Schools in Asia and is in the top 50 Qs Global MBA Rankings!
Having given a little hint of how great is this college in terms of academics and reputation, let me show you how awesome the campus looks and what it feels to be in one of the world's best B-Schools.
The Green Entrance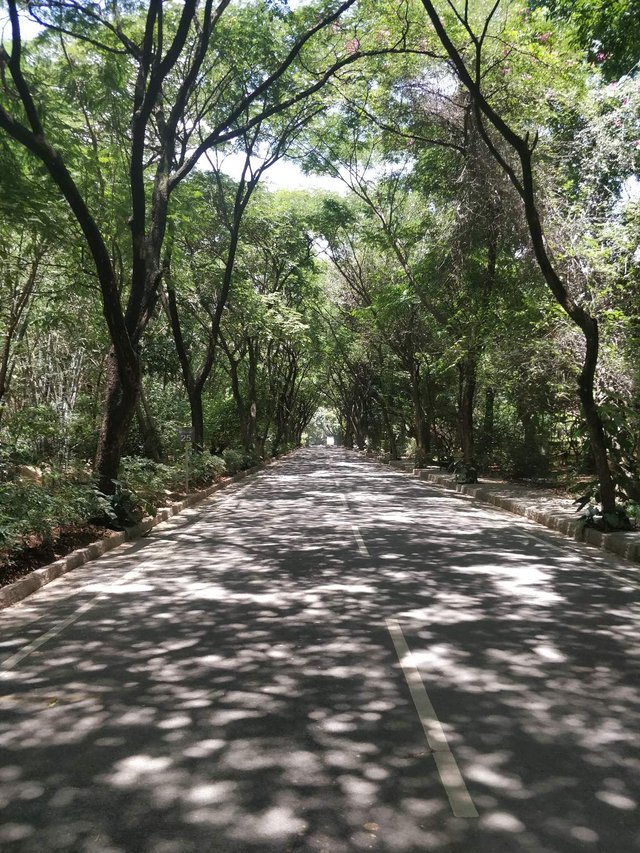 This road within the shade of the long lush green trees at both the sides welcomes you once you enter the main gate where you will be strictly questioned about the purpose of your visit and the valid proof of it by the very prompt; always on duty security team!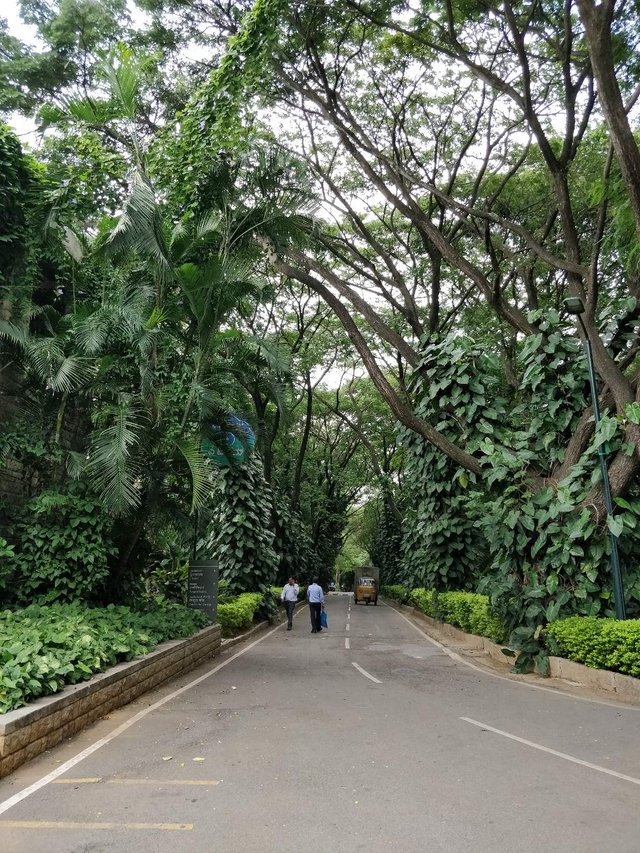 You better ask the security person the directions to the place you want to get to otherwise you will be lost in the same looking roads and never reach where you were supposed to be but it will be a blissful loss...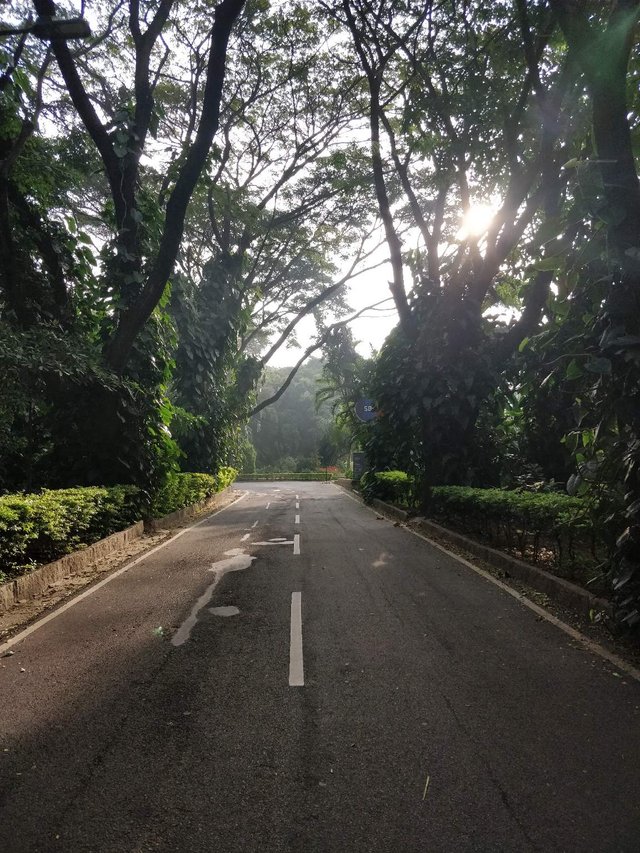 Now let's look in to the architectural beauty created my the great arichitect B. V Doshi from inside..🏢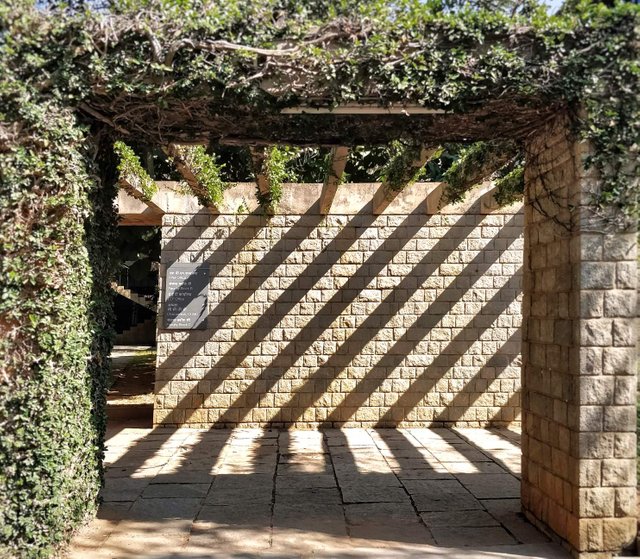 Entrance to the Auditorium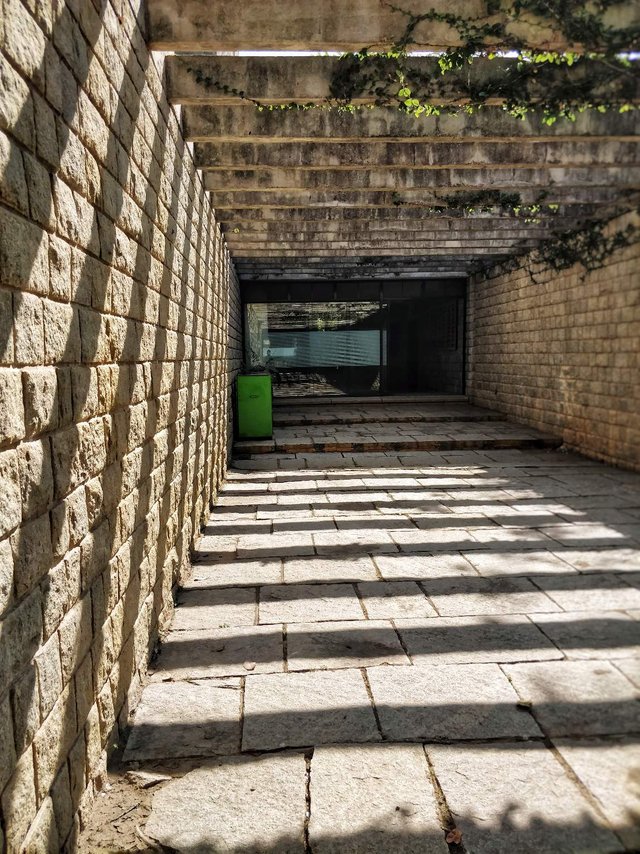 From another angle
Every nook and corner of this campus deserves our attention! 👀
Long Lonely Lovely Corridors..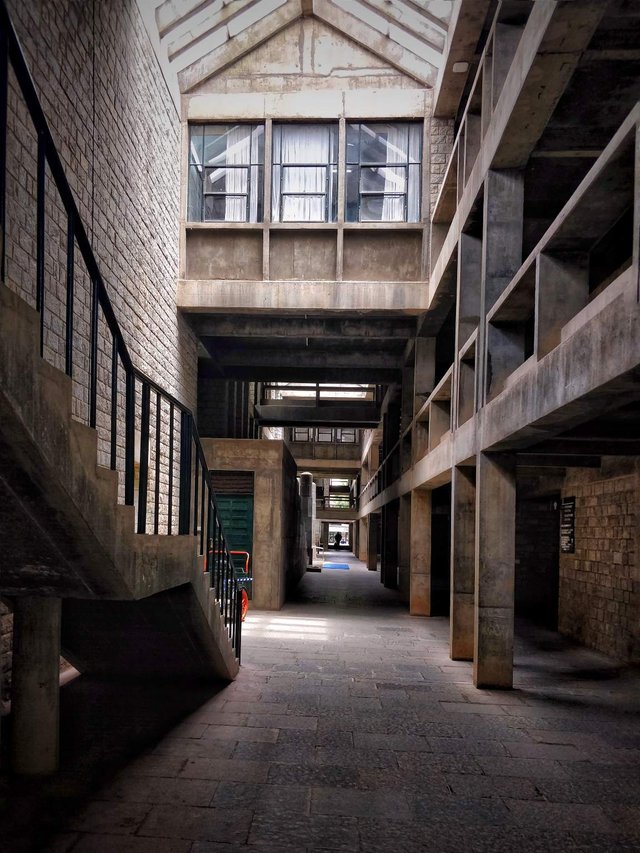 These stone walls have seen so many silly quarrels.😡
The lonely corridors suddenly fill up with laughs and giggles..🤗
Here every corridor has a story to tell, every stone of the stone wall has it's own snippet to make that story full! ♥️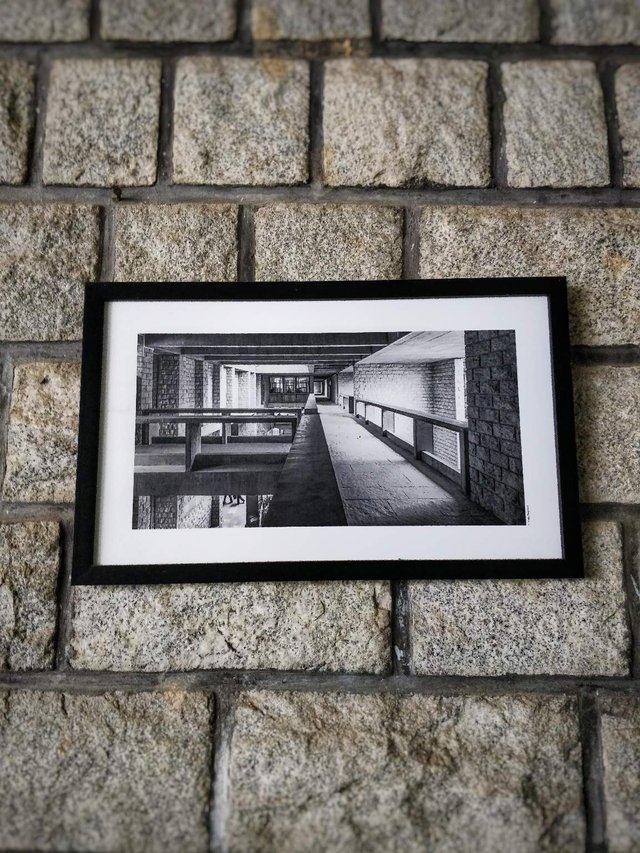 Beauty is framed on the beautiful stone walls here and there..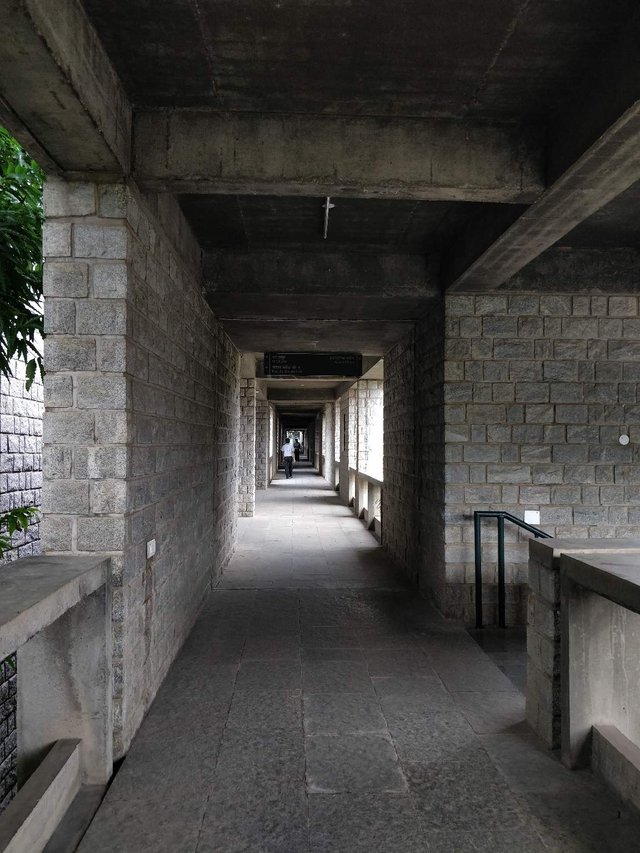 These colorless walls catch the eyes, they have got an unusual attraction!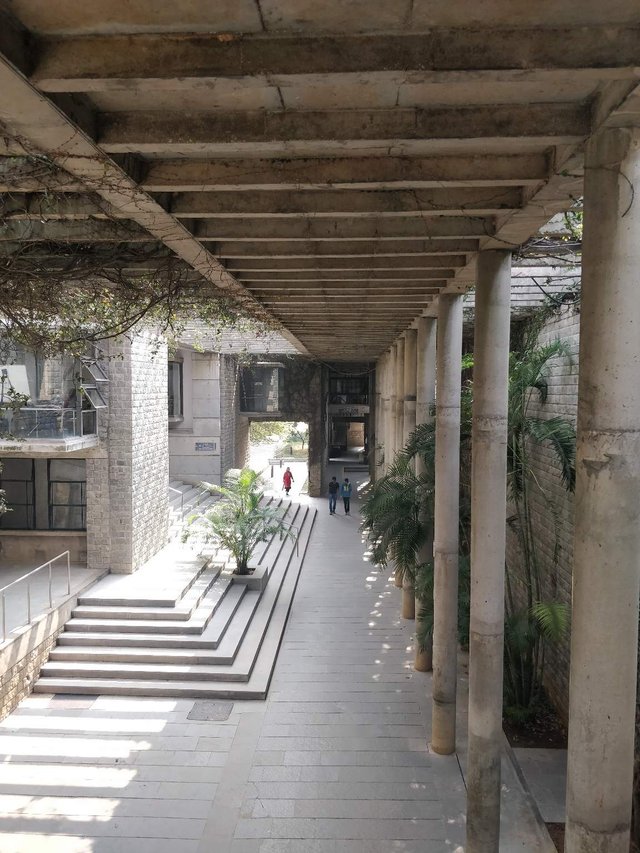 Everywhere one can find a different angle with different perspective and different frame!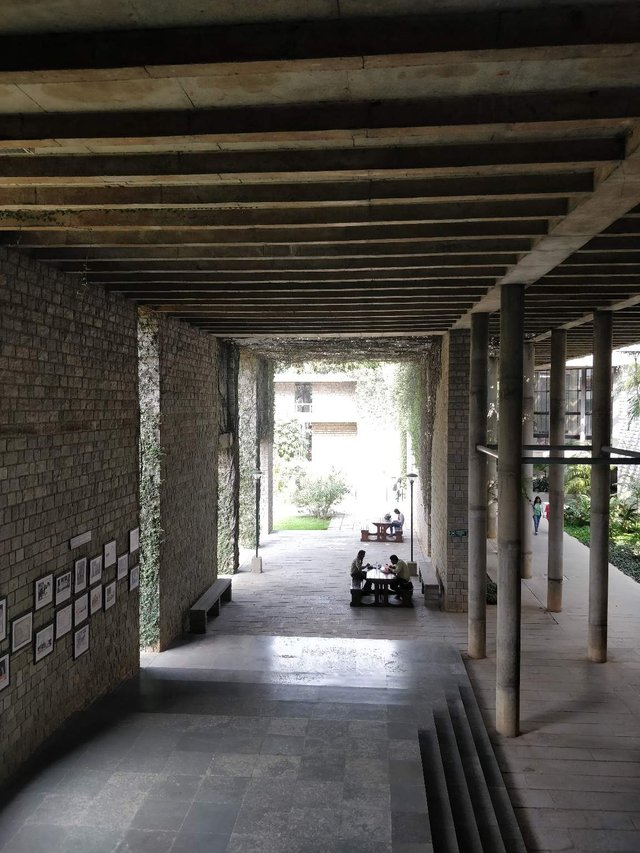 Filled with life all the days.. This place is a treat for every lens man!
That was all about the corridors and thats not even half of the campus yet!
Auditorium, Playground, Cafe, Blissful evenings, Night life, Campus Fun to be presented in the next post! Keep waiting and don't forget to 👇

IIM-B tour to be continued...
All Pictures Shot On: One Plus 5
Edited on: Snapseed
At The Place To Be: IIM Bangalore
Keep Supporting
Peace Out✌️
@smartphonewinks
Posted using Partiko Android