Across this ancient valley of geological wonders, the snow-covered Pine Valley Mountains rise over the horizon. The Pine Valley Mountains are formed from the immense Pine Valley Laccolith. A laccolith is a mass of igneous rock, typically lens-shaped, that has intruded between rock strata which created a huge uplift in the shape of a dome. Pine Valley Mountain is the largest laccolith in the United States and perhaps the largest laccolith in the world.

This massive rock called Pine Valley Laccolith was slowly formed over 20 million years of volcanic activity. It is an amazing geological marvel in the way it was formed. After 4-5,000 feet of volcanic material had been deposited on top of the base mass called the Claron Formation, the magma vents were effectively sealed off. A final powerful surge of magma, unable to find a way to the surface, instead forcefully pushed sideways along the weak seam between the Claron and the overlying volcanic layers. In this satellite image below you can clearly see the bow shape of the Pine Valley Laccolith.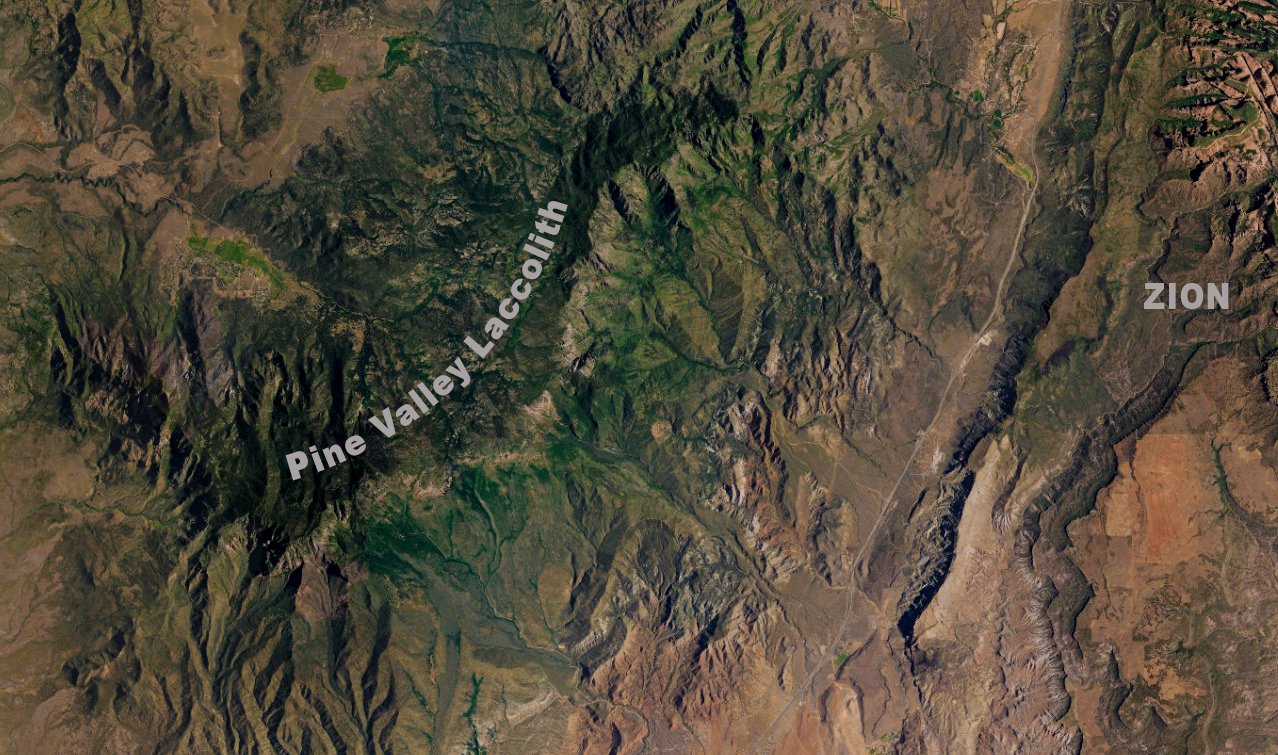 This injection of magma formed a 3,000 foot-thick layer of monzonite porphyry which created what we see today as the Pine Valley Laccolith.  The long process of erosion over millions of years has exposed the laccolith, yet volcanic activity has continued with the youngest or most recent flows 1 to 1.6 million years old. Many volcanic cinder cones can still be seen in the foothills of the Pine Valley Mountains and these have been dated at around only 20,000 years old. These mountains straddle the divide between the Great Basin watershed and the watershed of the Virgin River, a tributary of the Colorado River.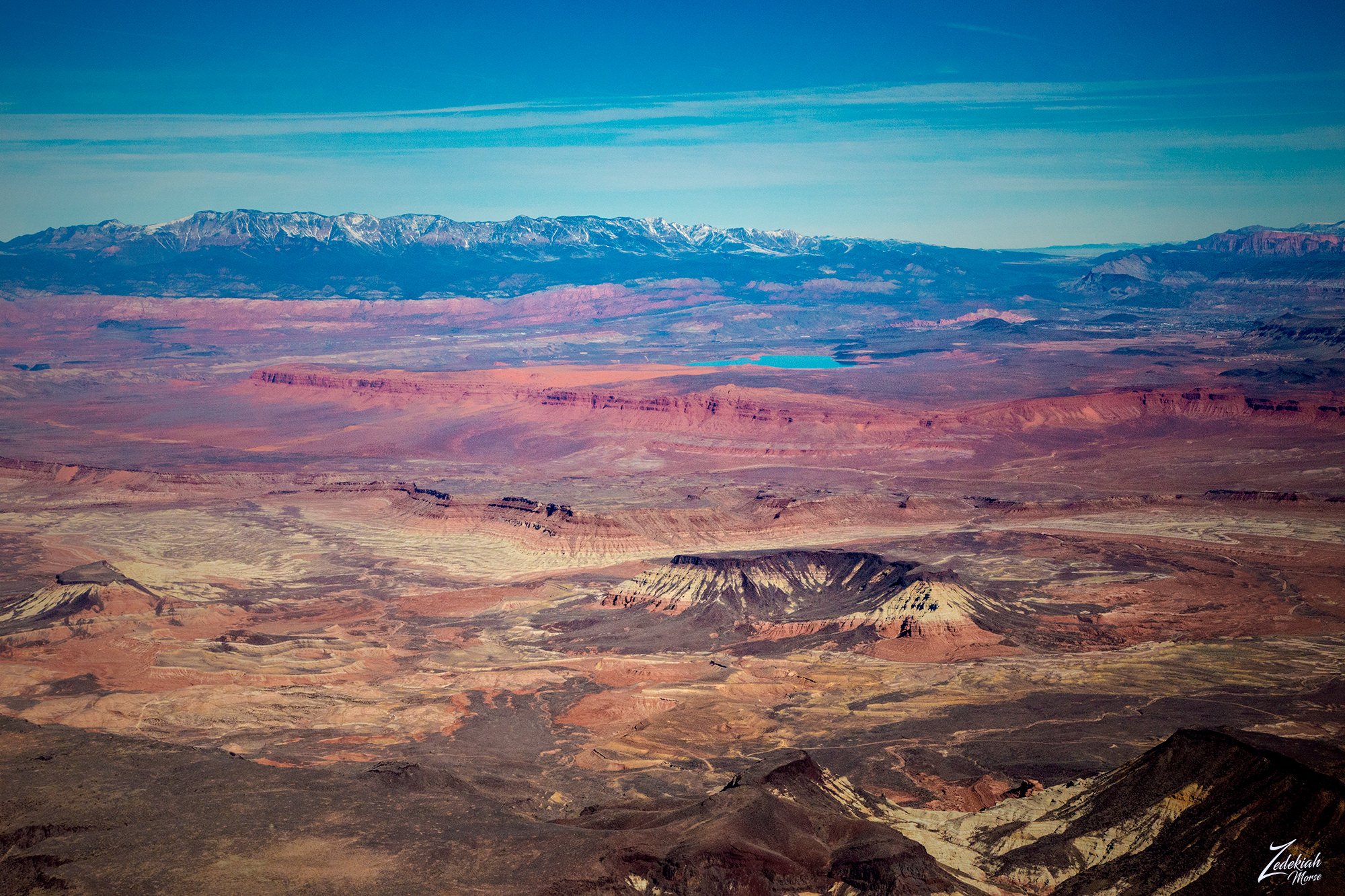 The Pine Valley Laccolith takes up the left side of the horizon in this image above, lensed while flying above the Hurricane Cliffs. To the far right are the red cliffs of Timbertop Mountain on the Kolob Terrace, marking the beginning of Zion National Park. This entire valley is a beautiful illustration of the stratification of sediment from erosional processes over millions of years. This is the northwestern boundary of the Escalante Grand Staircase. 
These images are from my project "Where Eagles Fly". 
About The Project 
Where Eagles Fly - The American Wilderness Expedition is my personal mission to introduce people to these amazing locations that surround us. I am piloting a bush plane while exploring and filming throughout the remote back-country areas of North America to raise awareness of the 47% of the USA and 90% of Canada that remain unpopulated wilderness. 
About The Author 
My name is Zedekiah Morse and I'm a Bush Pilot, Photographer, Explorerand Filmmaker. I live in the Rocky Mountains and devote my time and resources to exploring as much of the world as I can by air. 
If you wish to watch a short film detailing how I do my work and this project, go here.
Thank you for your support and Yehaw!!