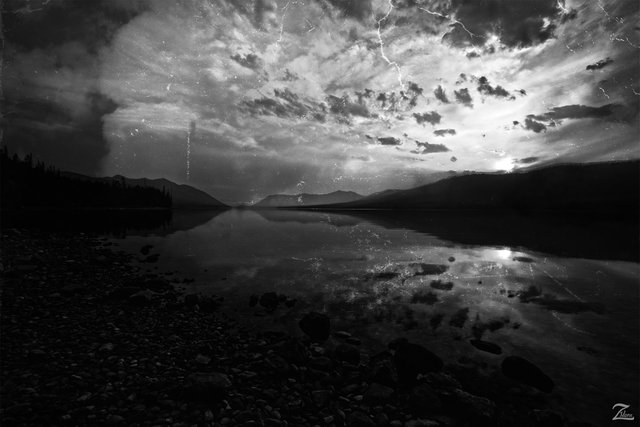 This is an image I lensed along the shoreline of Lake McDonald in Glacier National Park.  
I used various filter and post techniques to distress the image and give it the appearance of being antique or vintage.  
I then print these up on special distressed and damaged steel plates for full effect.  
Yehaw