Sundarban is generally a Mangrove forest which grew up in a delta area formed of river Ganges,Meghna and Brahmaputra in the Bay of Bengal.
This Mangrove forest lies in two countries ie India and Bangladesh and it spans between Hoogly river ,India and Baleswar river, Bangladesh.
Bangladesh consists almost 70% of Sundarban and the rest part is in Indian territory.
It is spanned over 10,000 sq. Km and the most part lies in Khulna Division, Bangladesh and rest lies in North and South 24 Pgs. district in West Bengal.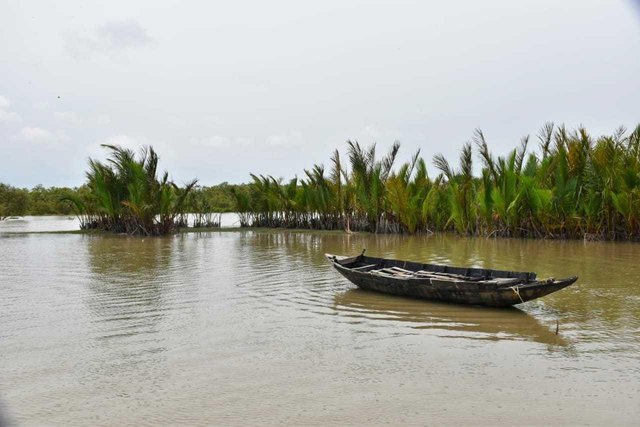 Camera details...
Camera model : Nikon5600D
Location : Kakilala ...North 24 parganas
State : West Bengal
Country: India
Regards,@simaroy