I bought this cool helicopter for myself last christmas on Clas Ohlson. I think it price was 30-50% off price on sale. Flight time is less than 10 minutes. Controller has 6x AA batteries, that also recharge helicopters batteries. Only good in indoor use, wind affect to helicopter too much.
Article number 31-8071, if you find more info on Clas Ohlsons web page.
Nice heads lights and color full blinking led lights on sides.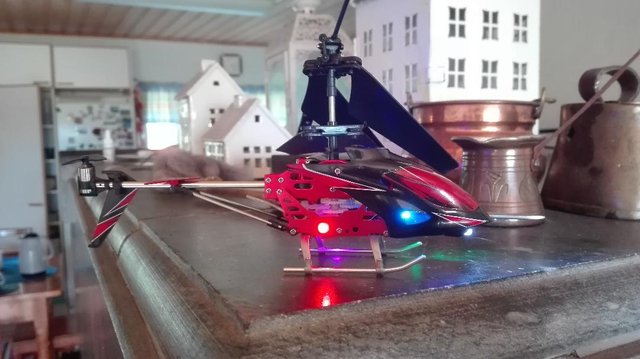 Helicopter, controller and instructions.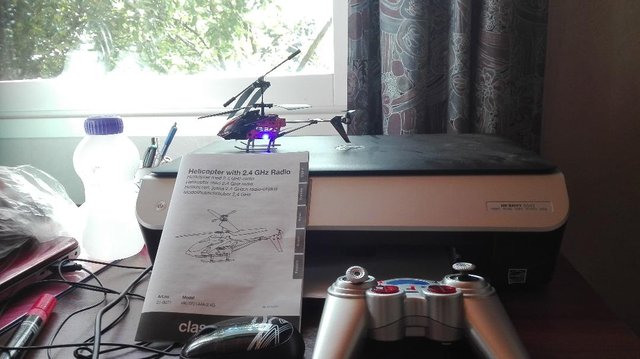 Very high tech helicopter, when I was young boy over 20 years ago these kind of toy did not existent. I love to fly it now, imagine this fun 20 years back in childhood :D
Do yourself happy and buy also some toys for your own fun.