Hopefully, the people who are reading my content right now and wish them all the best.
---
Since I am a traveling traveler, I always have my favorite mobile phone wherever I go and I like to take pictures with my favorite mobile phone.You can call me a mobile photographer.
---
Actually whenever I share a photography I try to highlight the history behind photography because I love doing it.Today I will talk about the picture I am sharing today and how I took the picture I hope you like the story.
---
Since I am a working person, I have to travel to my destination of work everyday for work and my workplace is at least 20 km away from my home, so I have to travel on a regular bus or in CNG vehicles.As I was on my way to the bus ride to the destination today, the minimum of 10-15 minutes after getting to the destination suddenly took a jam and another bus got stuck next to our bus and then a children inside the bus suddenly looked at me in a way that made me nervous. By the way, I'm in a hurry take out the mobile phone and take that picture. Anyway this the previous history about my photography. Thank you all.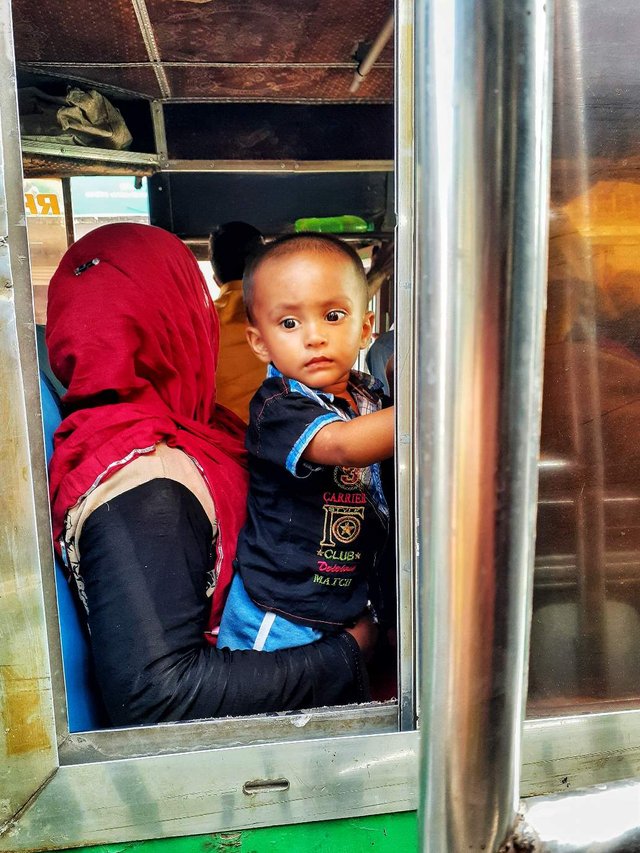 Posted using Partiko Android