This is a yellow-brown orchid which bloomed the other day in my yard. There was a reddish one and there was this yellow brown one. I am so lucky they both bloomed together so I could enjoy them!
This is a close up, so you can enjoy both the color and the detail of this flower.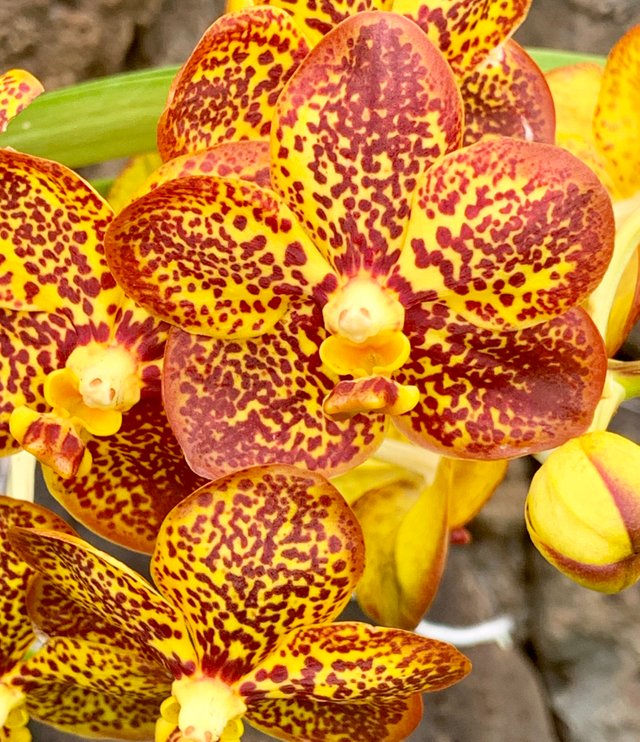 This is a shot farther away.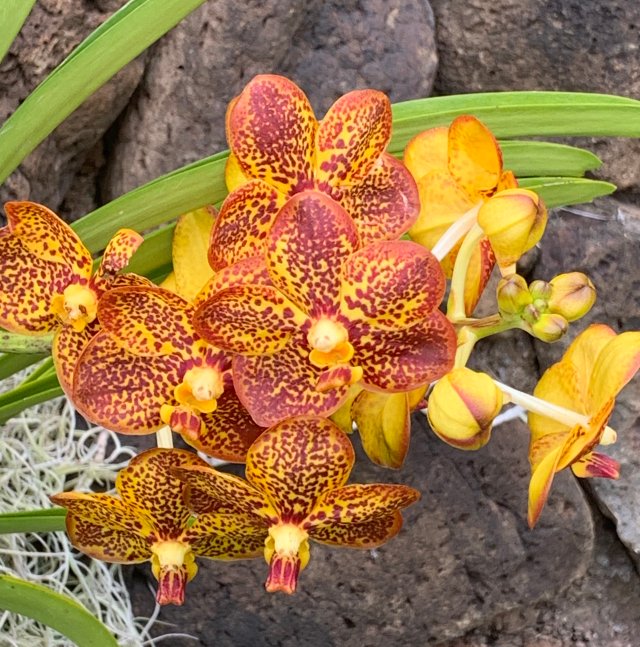 And this shot is farther away still.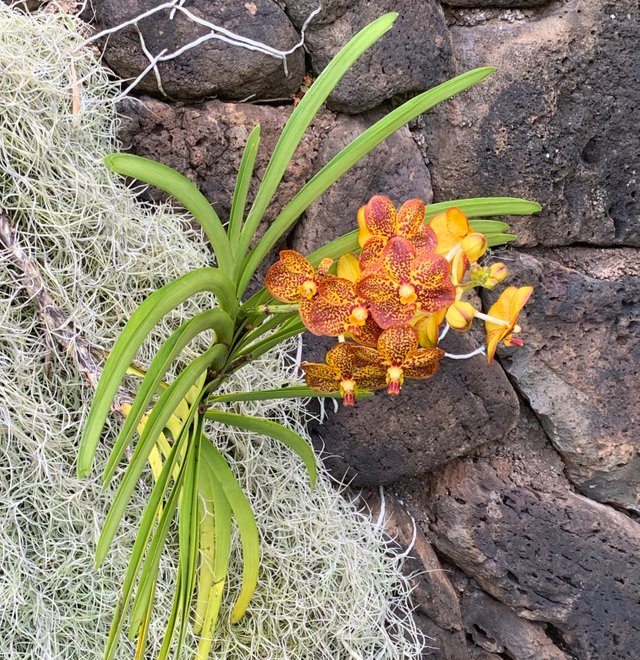 There was another yellow brown or perhaps a burnt orange color orchid blooming and it also very nice. It is below.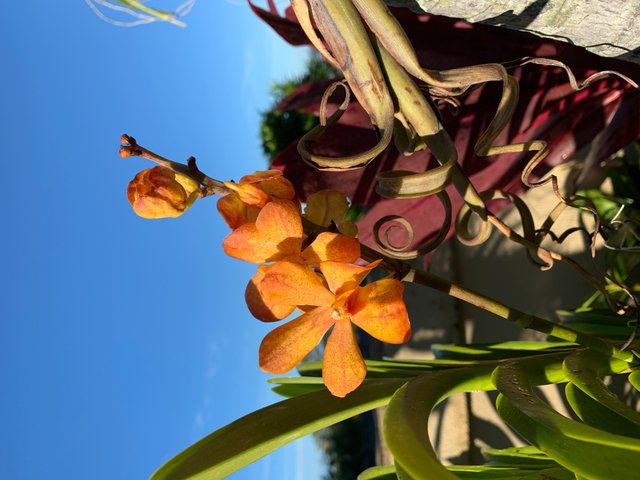 Here is another shot of it, slightly farther away.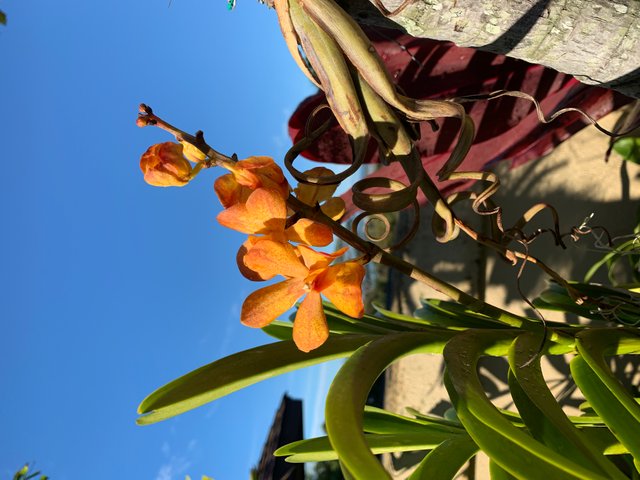 Those flowers on that particular plant are nice, but what was more exciting was the buds. In time all will be flowers!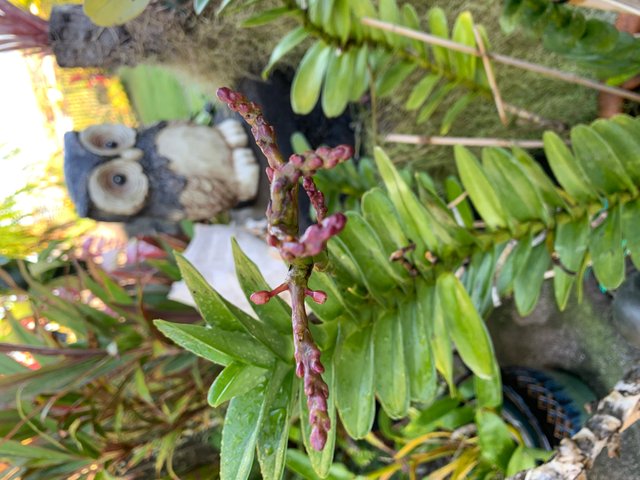 I think those are beautiful flowers. The great thing about orchids is that the blooms can last one month. They are amazing flowers!!! 🌺🌺🌺🌺For those of you who wish to know more about Orchids here is more information about these amazing flowers. The scientific name for orchids is Orchidaceae . They are a diverse group of flowering plants which are found all over the world. The flowers are sometimes white but there are colourful varieties with many different shades. They are also known to be fragrant. The orchid family is one of the largest family of flowering plants with over 28,000 species, By comparison the number of orchid species is twice the number of total bird species and four times the number of mammal species.
Source
In South America orchids are the national flower for several countries and cities.
For example, the orchid is the City Flower of Shaoxing, China. Cattleya mossiae is the national Venezuelan flower, while Cattleya trianae is the national flower of Colombia. Vanda 'Miss Joaquim' is the national flower of Singapore, Guarianthe skinneri is the national flower of Costa Rica and Rhyncholaelia digbyana is the national flower of Honduras.[29] Prosthechea cochleata is the national flower of Belize, where it is known as the black orchid.[30] Lycaste skinneri has a white variety (alba) that is the national flower of Guatemala, commonly known as Monja Blanca (White Nun). Panama's national flower is the Holy Ghost orchid (Peristeria elata), or 'the flor del Espiritu Santo'. Rhynchostylis retusa is the state flower of the Indian state of Assam where it is known as Kopou Phul.[31]
Source
I hope you enjoyed the information and the pictures.
📸 📷 by Shortsegments.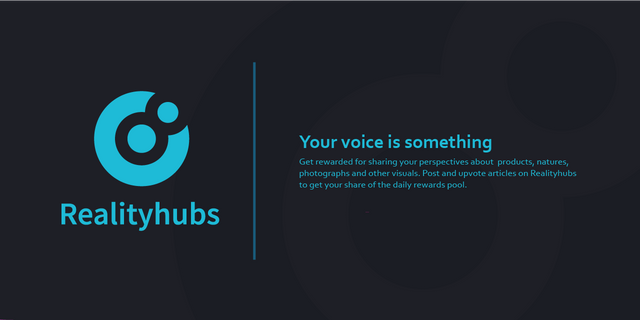 RealityHubs.com
RealityHubs is a place for reviews.
Learn more about this new project Here! .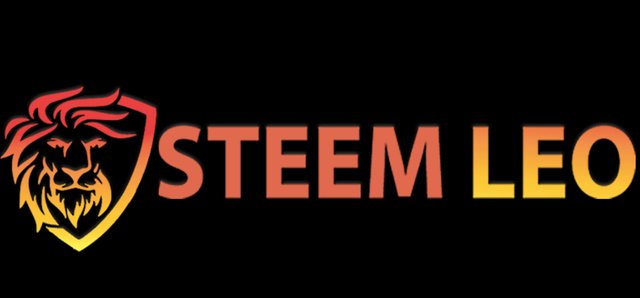 Source
Steemleo is a community for investors or people who want to learn about investing!
Click here for more information



PhotoStreem: a place for people interested in photography
PhotoStreem