Dragon Fruit In The Making Part 2😁
Thank God its Saturday! Its a sunny day here today and we just finished having our lunch my dear friends! Today I will share with you the photos I captured last Thursday. We are still on ECQ and I'm still home. Thank God for the suspension of work. I can take as many photos as I can and as often as I want to share with you about our blooming dragon fruit.👍👍
Yeah its my phone again. Not working huh! Thank God for screenshot.👍👍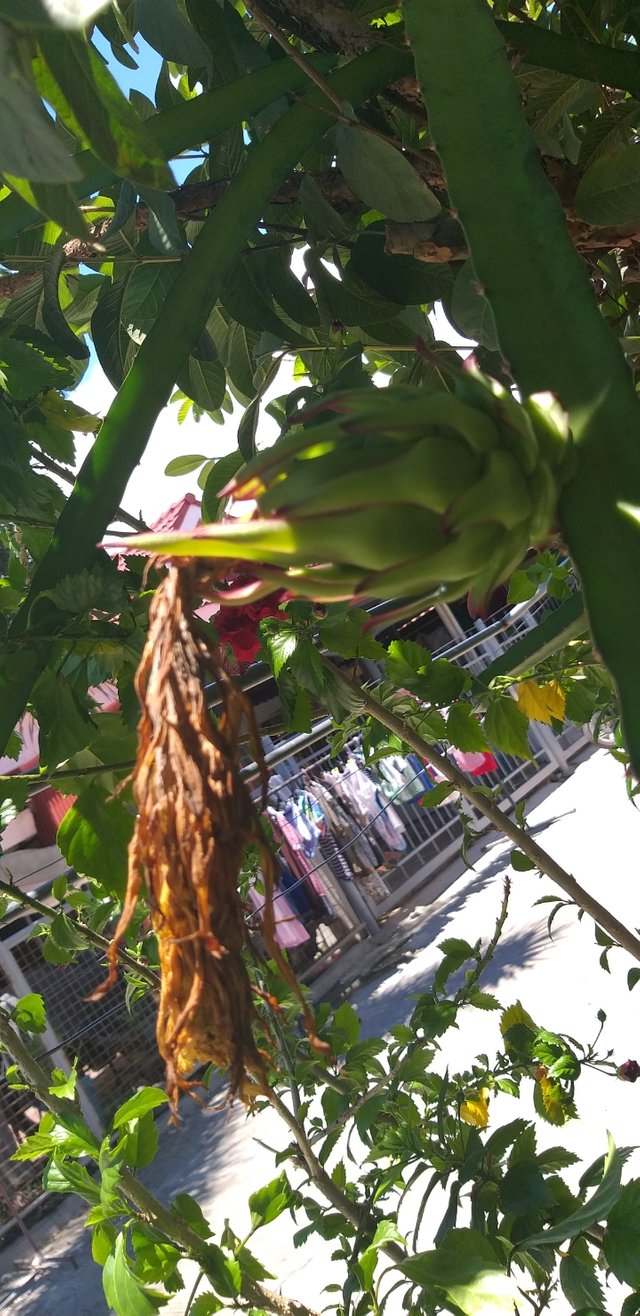 I tried for the 2nd time and its really not in the mood again haist.😪
So enough with my cellphone. This is how our dragon fruit look like. As you can see from these photos, the "tail" used to be or looked like a flower during the early stage started shrinking. You can also see or read from my previous posts that it also started to wither as the days go by.
And for the 3rd time my phone's not working huh.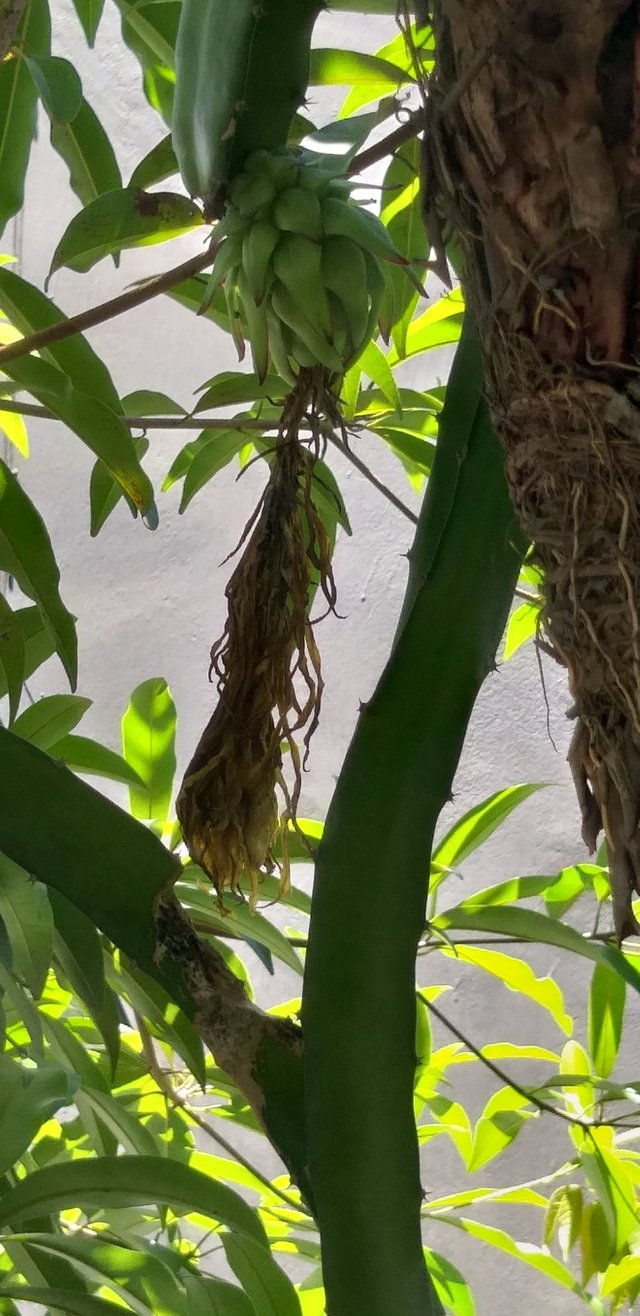 Might as well screenshot all the photos that I captured huh! This is the 2nd fruit. I noticed that its tail is shorter therefore it is faster to get ripe? Hahaha just a thought not a proven hypothesis yet.😁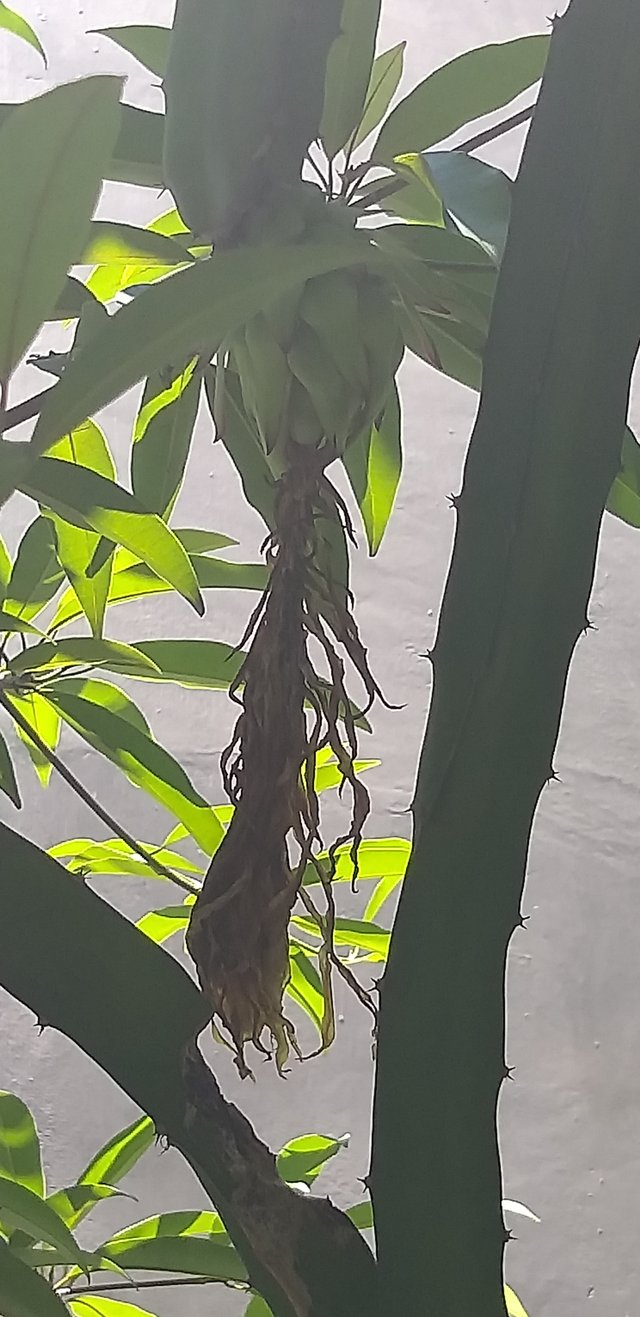 Wow! Finally my phone's working! Notice also that its tail is thinner than the first photo. Wait until you see the third fruit.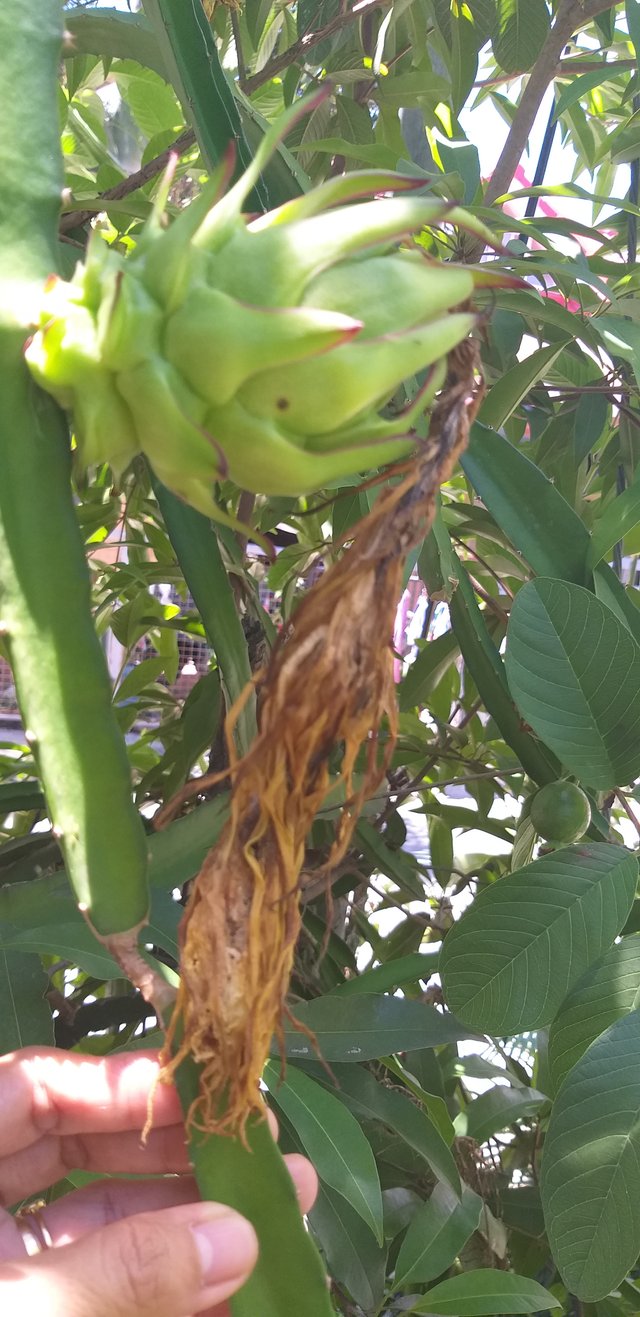 I don't know what's with these photos that I got no problem uploading them here unlike those first 3 photos above huh! Anyway, let's just be grateful that things are working out well now. You see the almost withered and shortened tail there.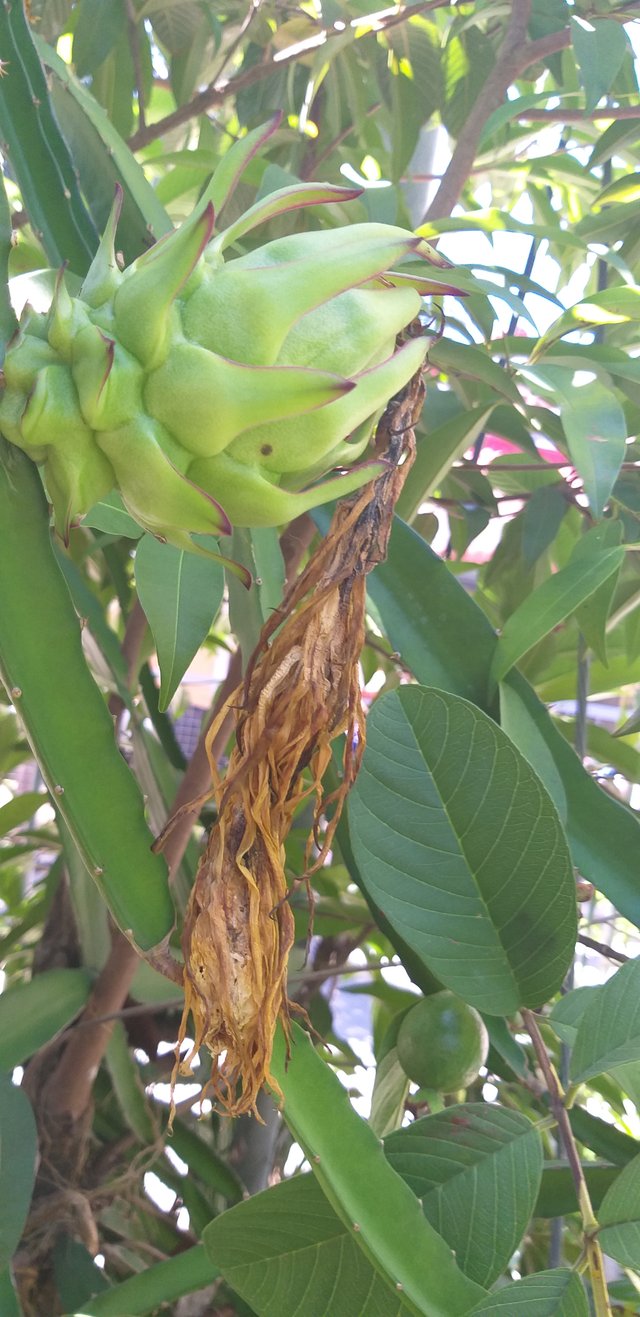 I was also able to capture the first fruit from a different angle to show how withered the tail is. Hope and pray that my phone still work.🙏👍👍
Opps! Well it didn't hahaha. Don't worry I have the screenshots. 😁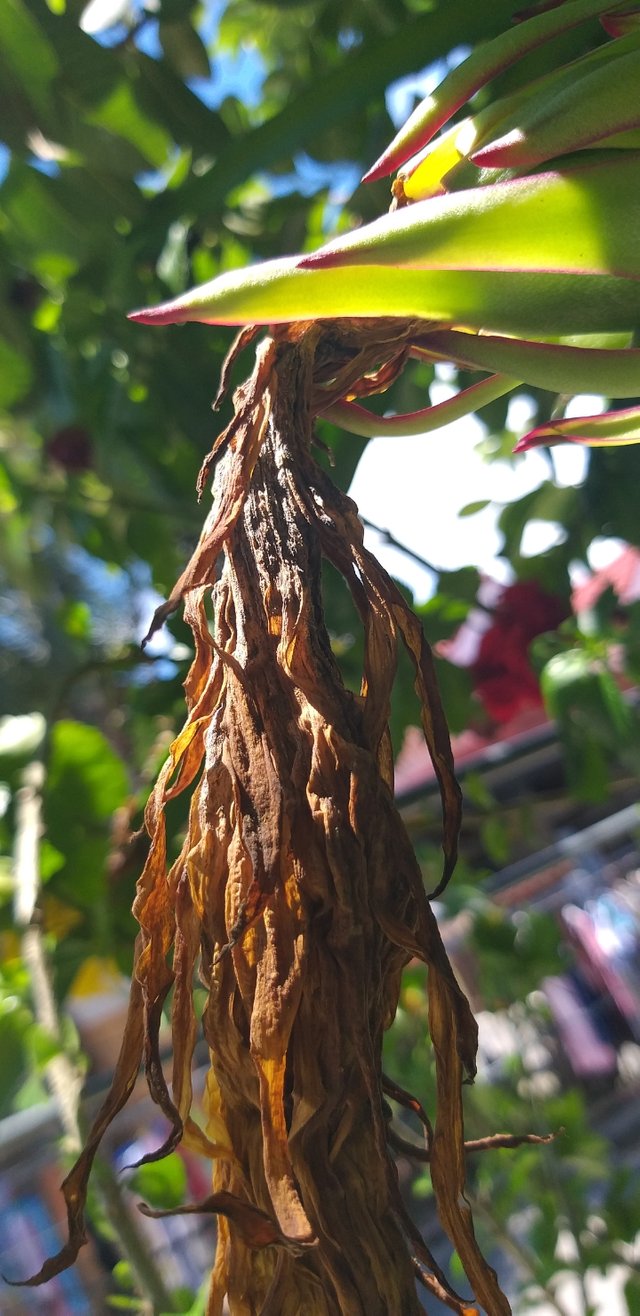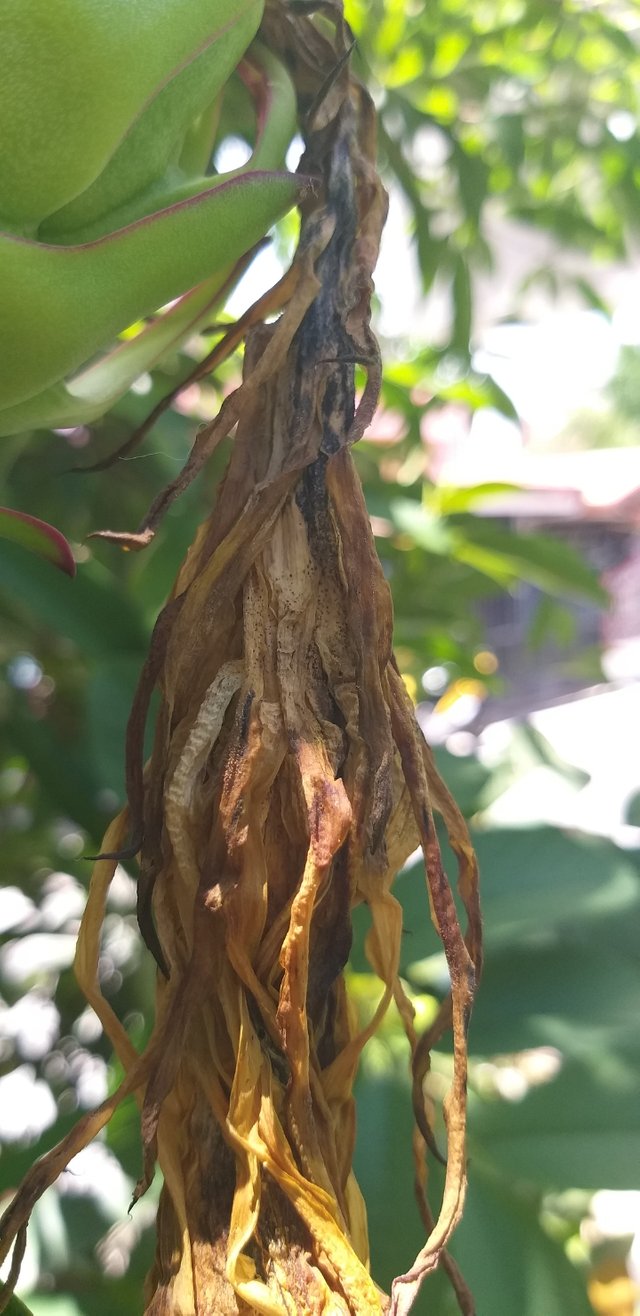 There so that we can have a closer look at those tail. These are used to be the flowers. Lovely to look at weeks ago.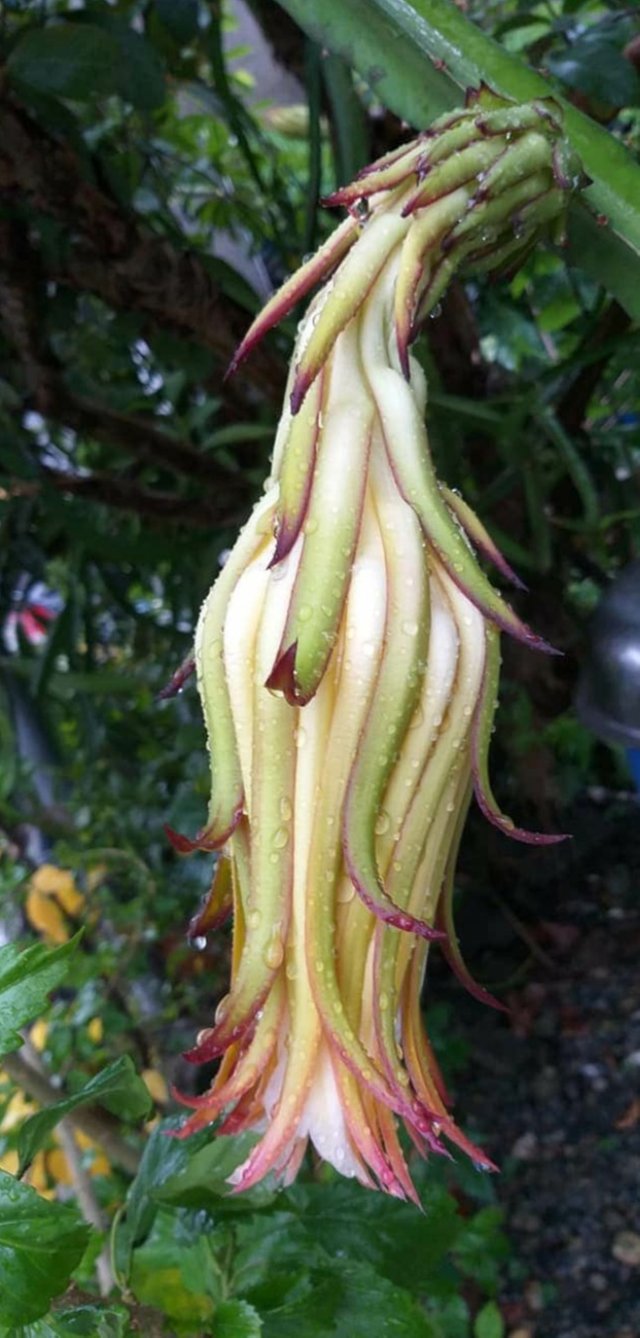 This is how it looked like before. We now see the big difference. More photos to share with you my dear friends. For now these are all the so far latest updates from our amazing plant: the dragon fruit. Let ua all together witness its evolution hahaha or transformation.👍👍😄 I hope I have shared some good vibes with you all.🥰💚
Thank you so much for your time. God bless us all and let us keep praying for each other and for our world. 👍🙏💚🙏👍
Check this link and join our prayer warrior here in steemit https://steemit.com/christian-trail/@wilx/christians-on-steemit-let-us-follow-and-support-each-other-pt-7-join-the-christian-trail
I am forever grateful to God every day of my life for giving me everything I need and praise Him all the more for not giving me everything I want. To God be all the honor, praise and glory ❤ :-)
I am @sashley a.k.a. shirleynpenalosa, a recipient of God's love, mercy and grace. :-) ❤
Have a blessed Year 2020 everyone :-) ❤
Please do check out @paradise-found's posts and you're welcome to join the @gratefulvibes family curation.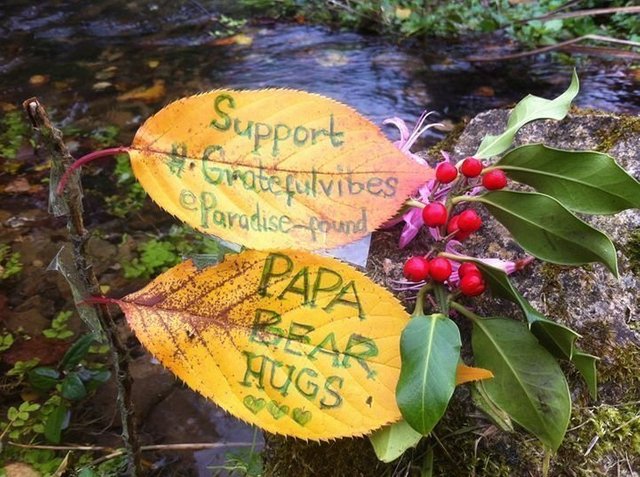 (credits: sis @sunnylife)
Follow us on #gratefulvibes discord channel (positive and uplifting attitude) https://discord.gg/7bvvJG
Let us support @surpassinggoogle as a witness by voting for him, just visit this link https://steemit.com/~witnesses and type in "#steemgigs" at the first search box.
If you want to give him witness voting decisions on your behalf, visit https://steemit.com/~witnessesagain and type in "surpassinggoogle" in the second box as a proxy.

(credits: @bloghound)