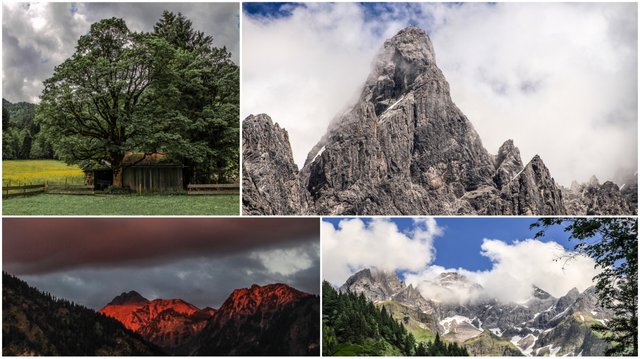 Greetings Steemians!
At the third day day of our holidays we set out for our first hike towards the main ridge of the Allgäu mountains (see part 1 and part 2 of this holiday series).
The weather forecast was promising and so we had a decent chance to catch a view on the Allgäu´s so-called Dreigestirn (triumvirate), Trettachspitze, Mädelegabel and Hochfrottspitze.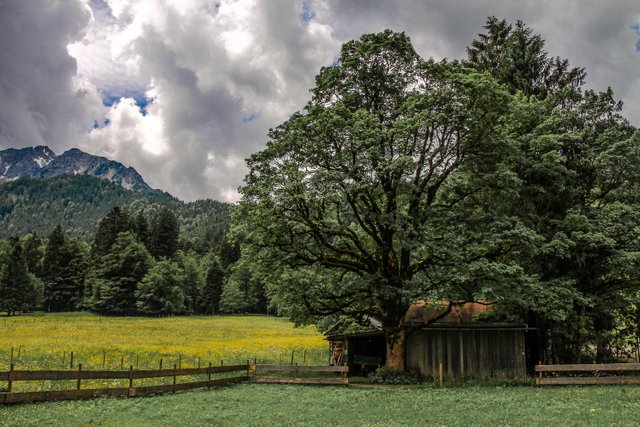 The hike starts at the Einödsbach, Germany´s most southern settlement.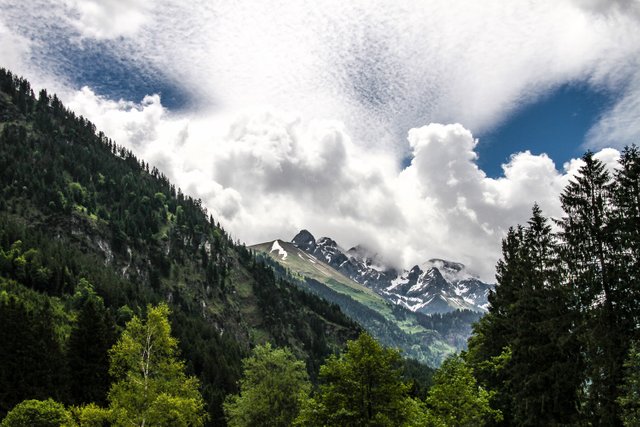 At the entry of the vally we could catch a first sight on the Trettachspitze (2559 m).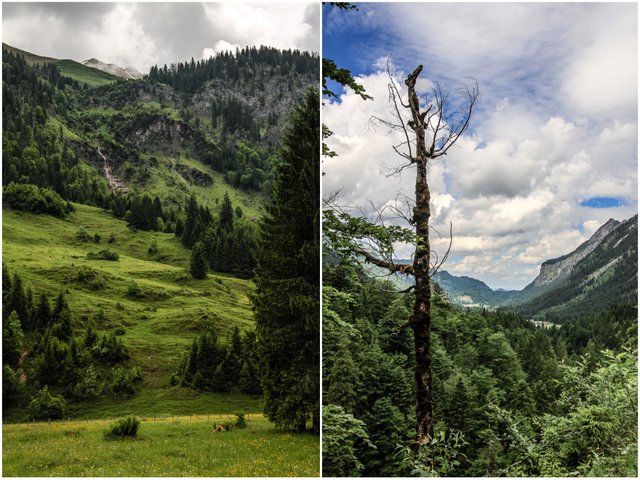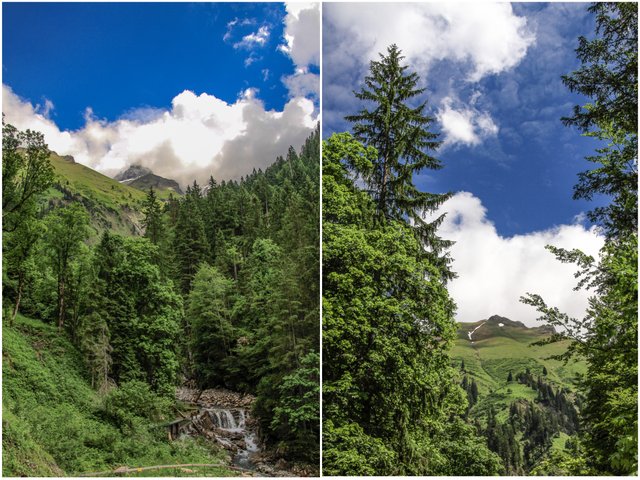 On the left the Einödsbach, fueled with the snowmelt from the mountains.

Our first rest at an old waterworks.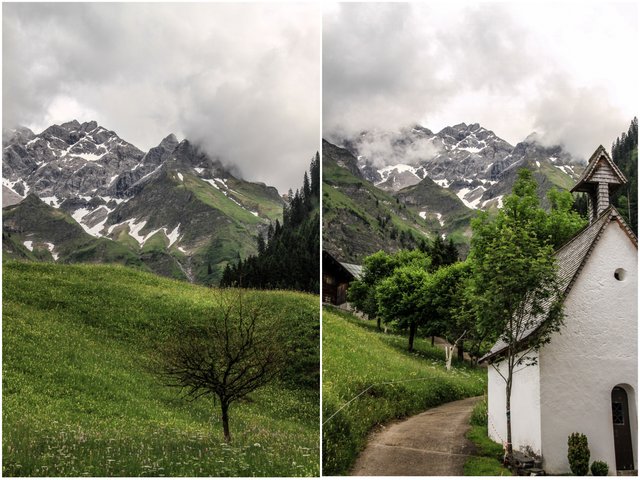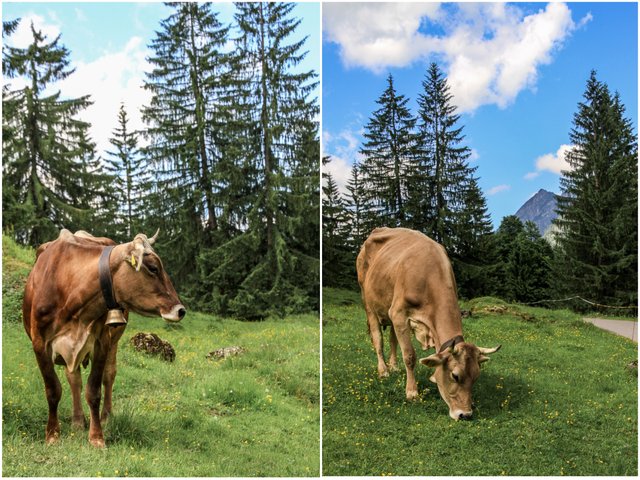 Healthy well-fed cows...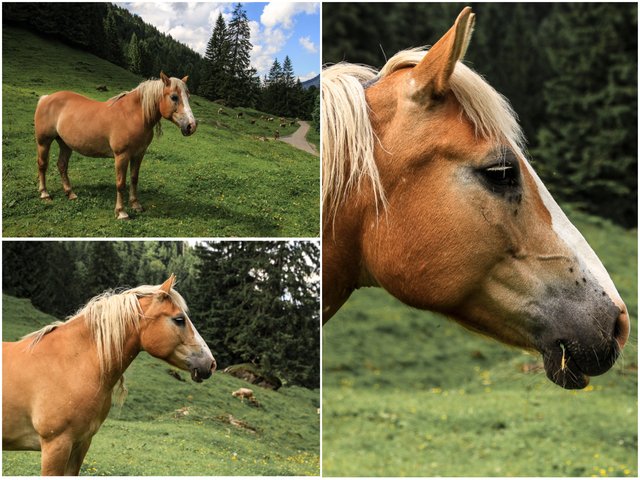 ...and strong horses along our way.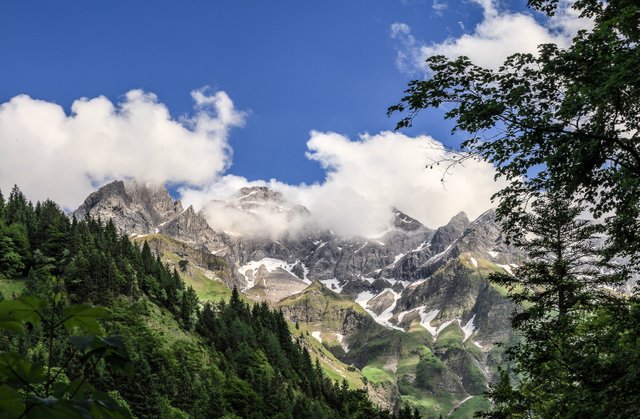 Finally, the Allgäu´s big three. Trettachspitze, Mädelegabel and Hochfrottspitze from left to right. Partly covered in clouds, though.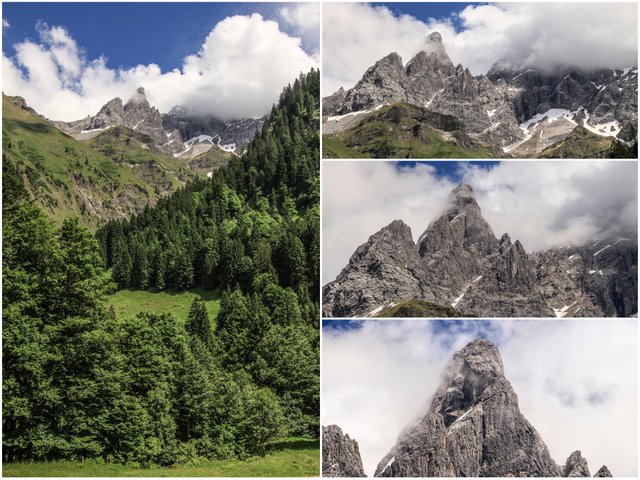 Zooming-in on the Trettachspitze.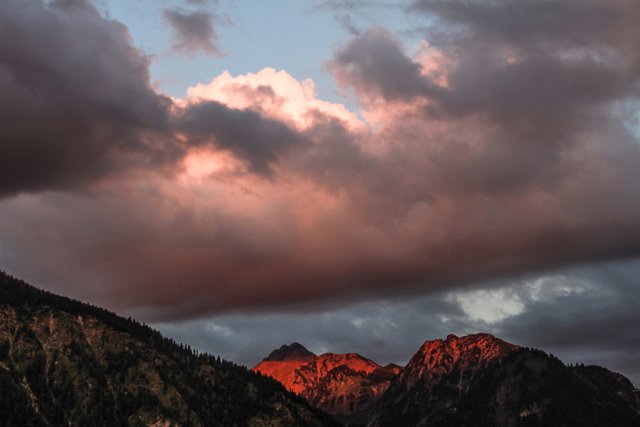 Back on our balcony. Just in time to enjoy the mountains in the evening-glow.
Thanks for watching and have an enjoyable day on Steemit!
Shaka
---

Always 100% power-up
---