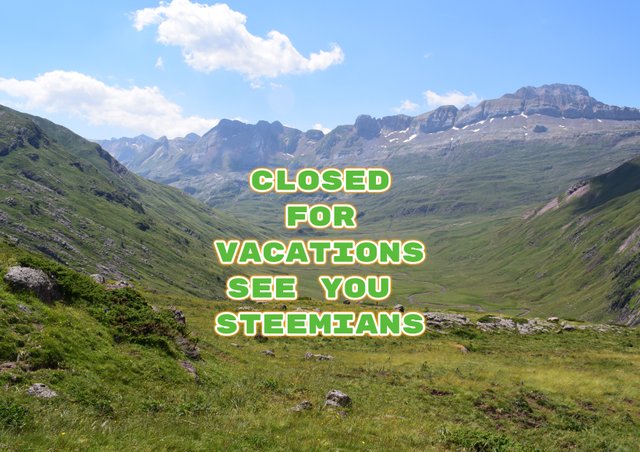 Bueno queridos, Steemians, sobre todo aquellos a los que nos seguimos con asiduidad, nos vemos a la vuelta, Leeré y disfrutare de vuestra fotos en diferido jeje, Sed felices!.
Por cierto la foto es el valle de aguas tuertas, en el valle de Hecho (Huesca)
---
Dear, Steemians, especially those who I follow you regularly, I will read your posts and enjoy your photos when I come back hehe, see you! Be Happy!
By the way the pic was taken in aguas tuertas valley, in Hecho (Huesca-Spain).
Serlanvet



banners by @txatxy y @adncabrera