In my continuing series on the little fishes of the Pacific Northwest today's sculpin is the Silver Spotted Sculpin.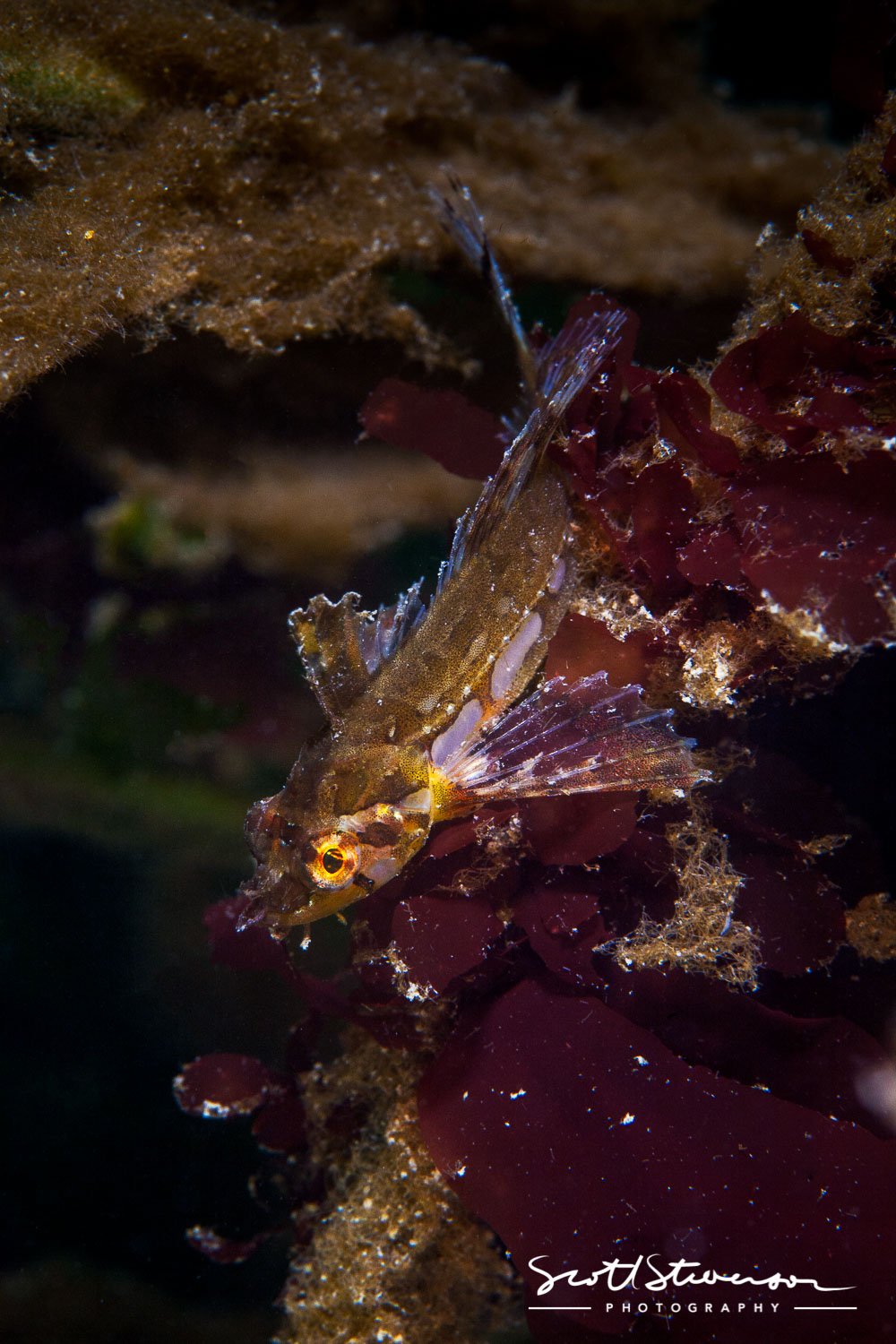 Blepsias cirrhosus, is a medium sized sculpin growing up to about 20cm (8 inches) in length. These fish similar to most sculpins are ambush predators and will feed on anything that swims by that is the right size.
Silver Spotted Sculpin are very unique in their colouration and makings. They tend to be light olive brown, green or coppery yellow in colour. Additionally they have reflective silver spots located behind the pectoral fins. The other prominent feature are their cirri or whiskers on the nose and bottom jaw.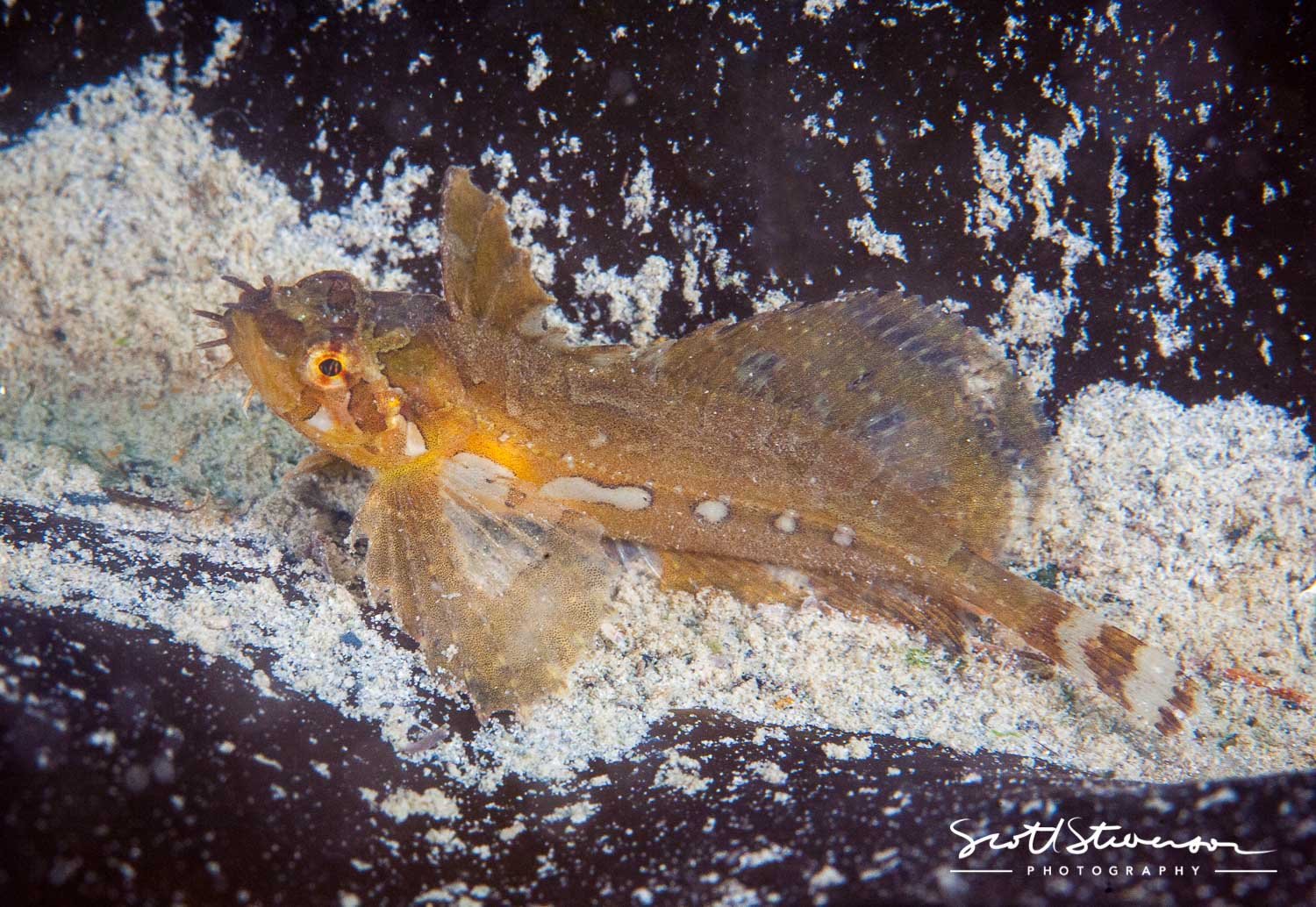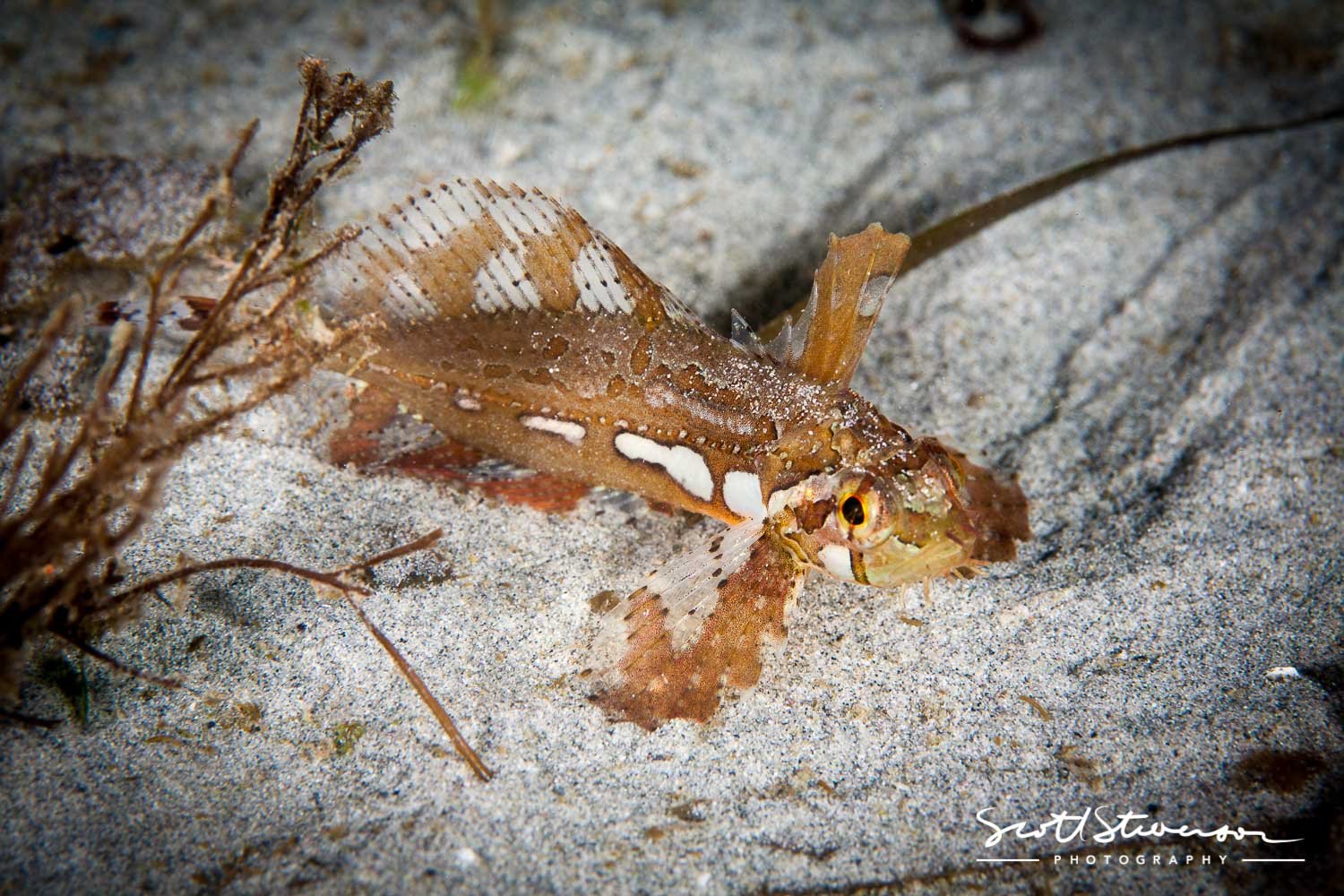 These fish trend to be found in shallow grassy beds as juveniles and then head into deeper water as they age. Photographing these fish is a delight because they tend to pose for the camera once they are found. Diving is shallow waters can pose a unique set of challenges so please plan your dives and dive your plane. Be wary of changing conditions and weather.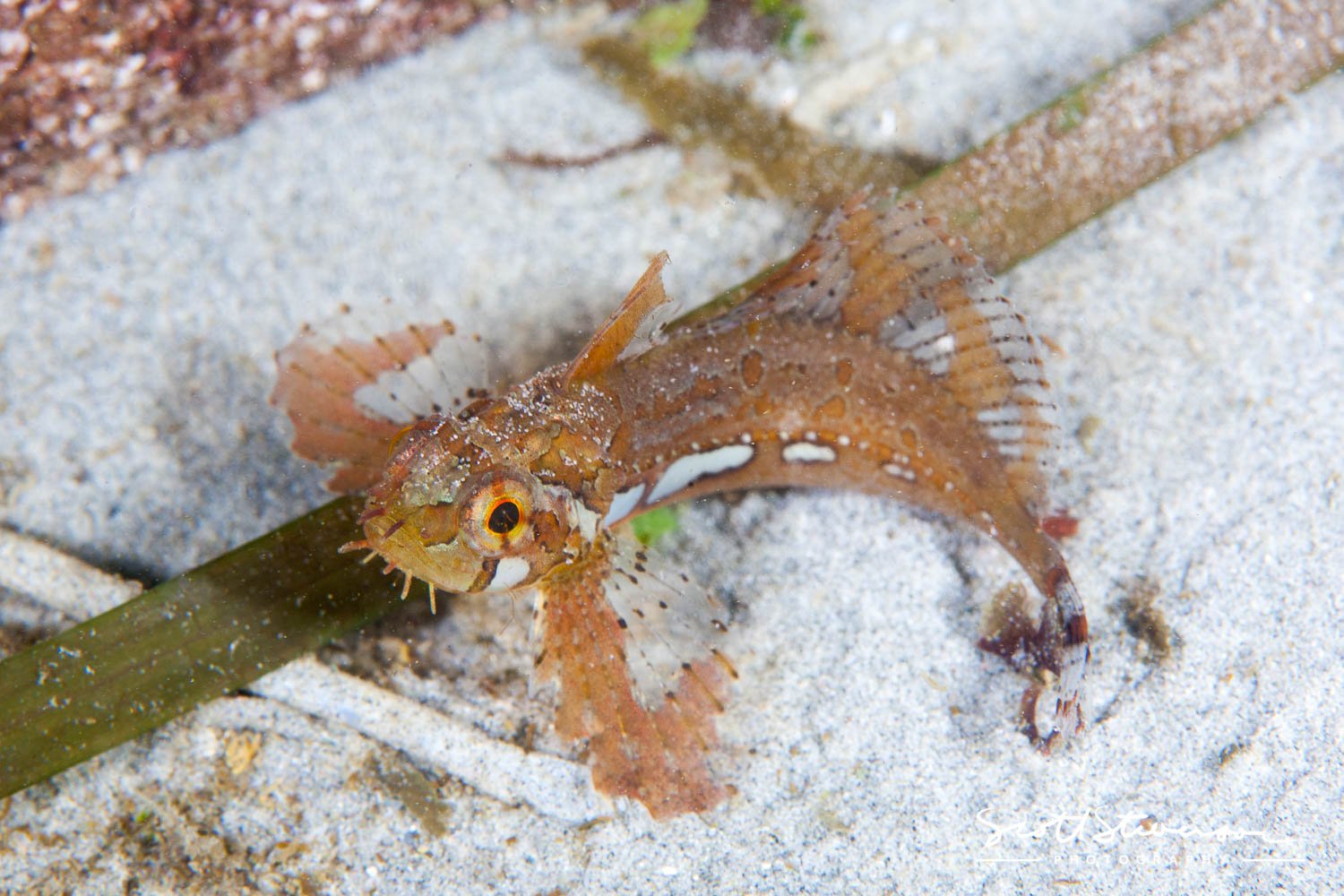 Thanks for reading and until next Sunday happy snapping sculpins.
Scott
For more images and stories - http://www.scottstevensonphotography.ca/