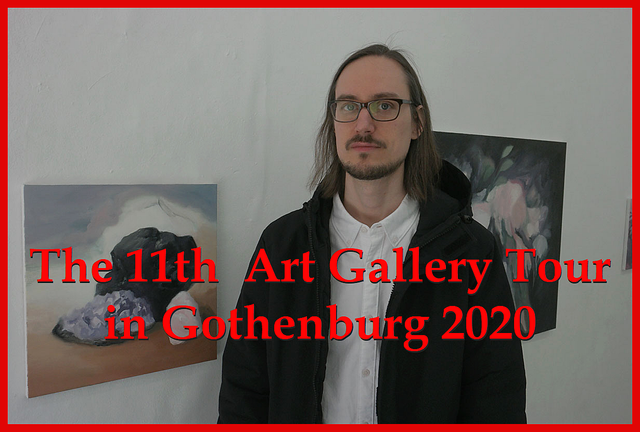 The Artist Johannes Brander at Gallery PS
A Art Gallery Tour with the Corona Virus Waiting Behind the Corner
Hi all Art lovers!
In the shadow of the Coronavirus, this weekend's gallery tour became an extra tranquil story.
I have never seen anything like it with Galleries that were almost empty of visitors.
At Gallery Engleson, the artists waved in the windows to welcome us.
As usual, the gallery round was a mixture of different expressions.
Gallery 54 - Misha Pedan
Hej alla konstälskare!
I Coronavirusets skugga blev helgens gallerirunda en extra stillsam historia.
Jag har aldrig tidigare sett något liknande, med Gallerier som nästan var tomma på besökande. Hos galleri Engleson vinkade konstnärerna i fönstren, för att välkomna oss.
Gallerirundan blev som vanligt en blandning av olika uttryck.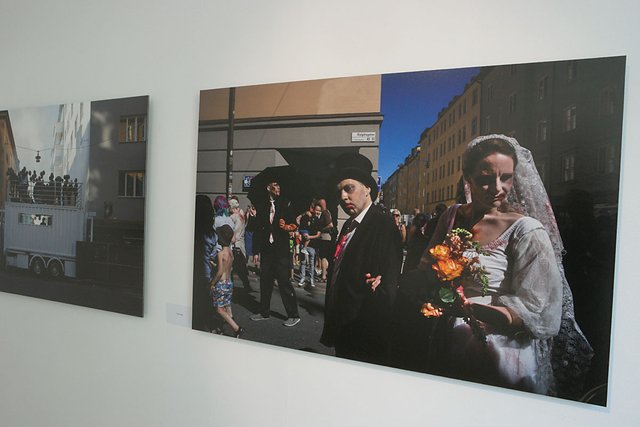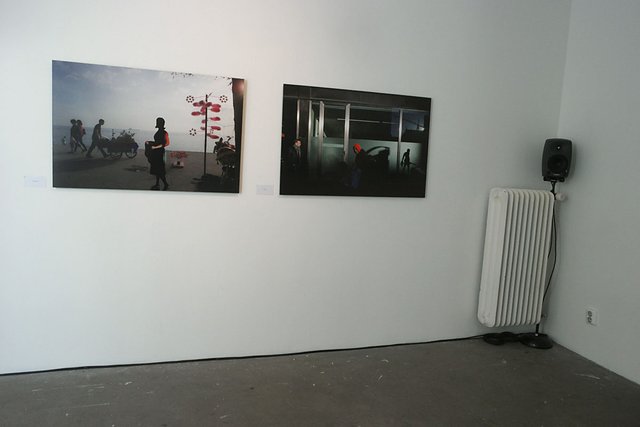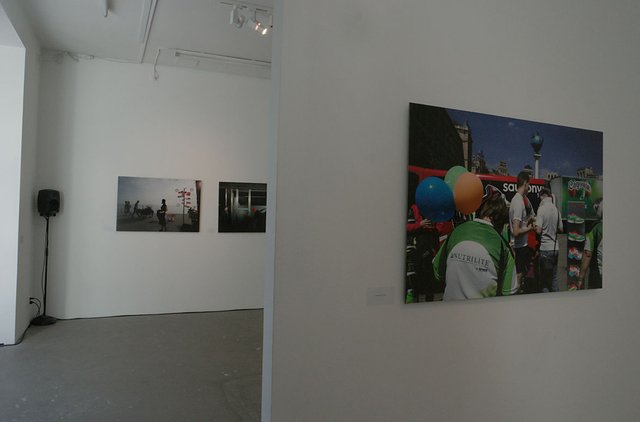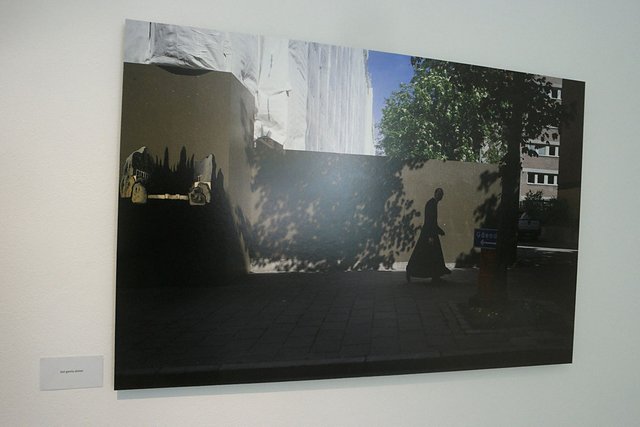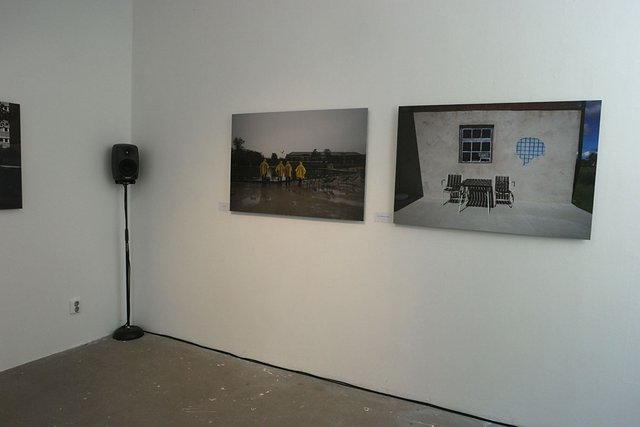 Gallery Uddenberg - SvenRobert Lundqvist
SvenRobert Lundqvist
The newly born 80-year-old cartoonist, sculptor and graphic artist SvenRobert Lundqvist is up to date with an exhibition at the Uddenberg gallery. His sculptures are represented in several places in Gothenburg, including outside the Fishing Church, in Donsö harbor and at Liseberg's main entrance. The title of the exhibition is "Huller om Buller".
Den nyblivne 80 åringe tecknaren, skulptören och grafikern SvenRobert Lundqvist är aktuell med en utställning på galleri Uddenberg. Hans skulpturer är representerade på flera platser i Göteborg bland annat utanför Fiskekyrkan, i Donsö hamn och vid Lisebergs huvudentré, Titeln på utställningen är "Huller om Buller".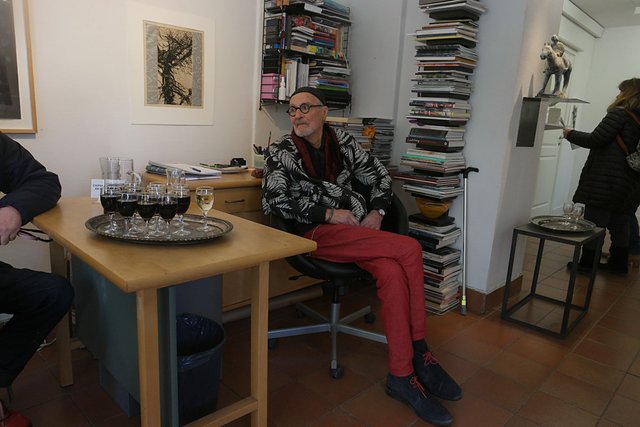 The Artist SvenRobert Lundqvist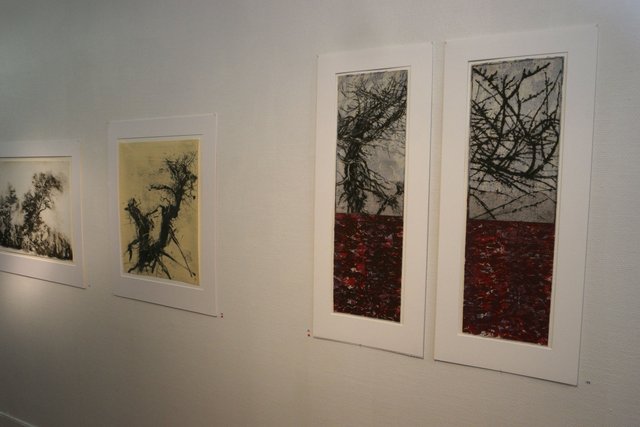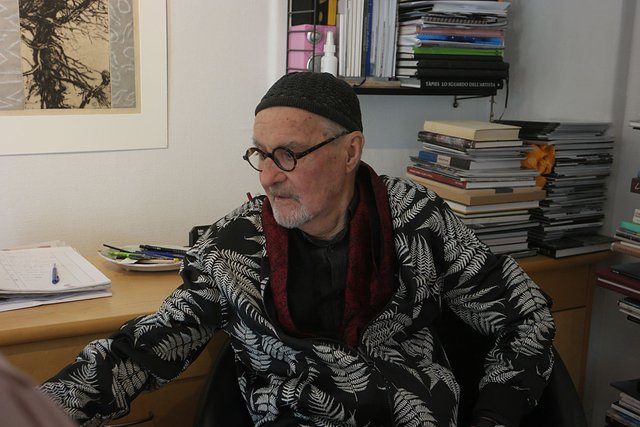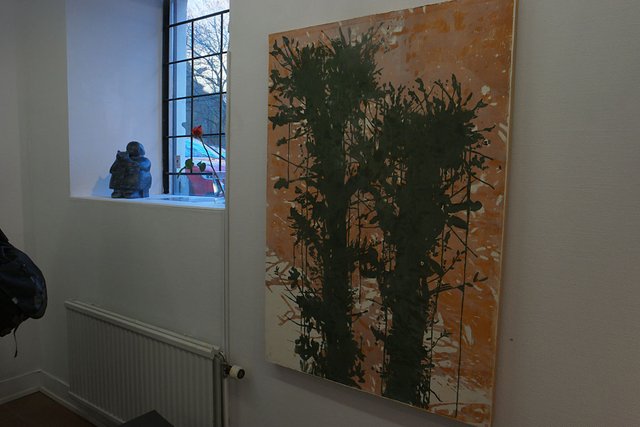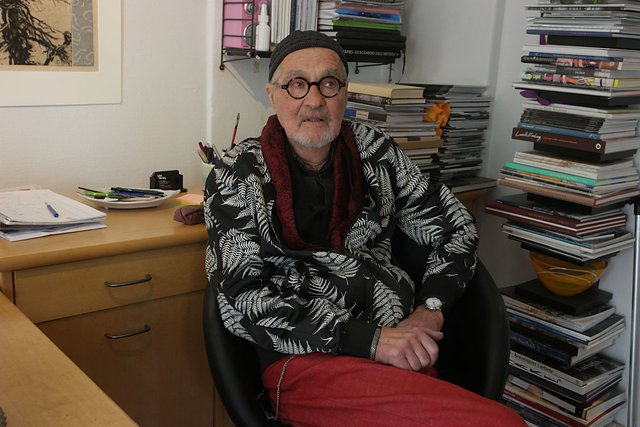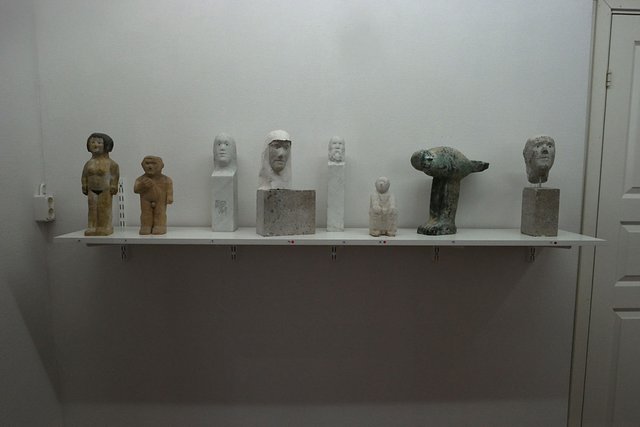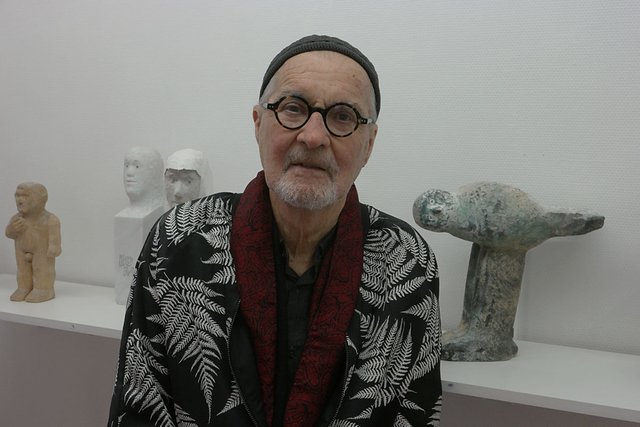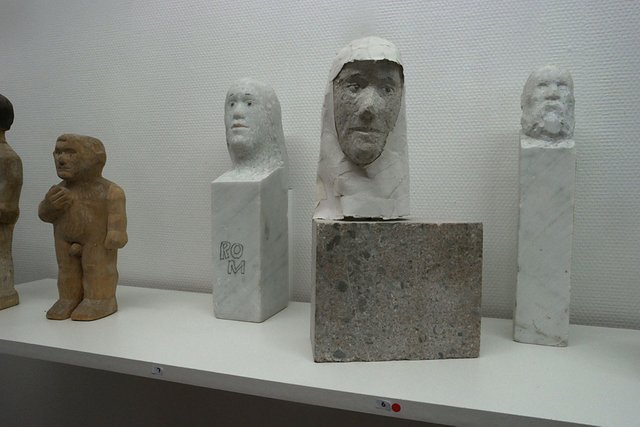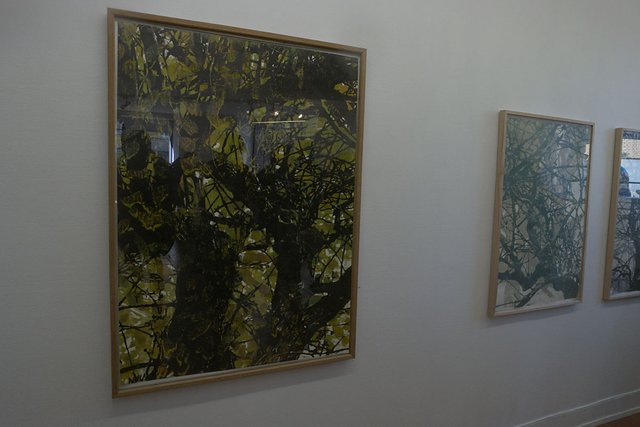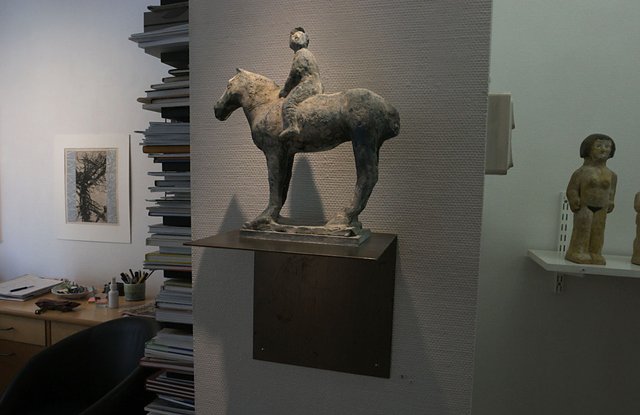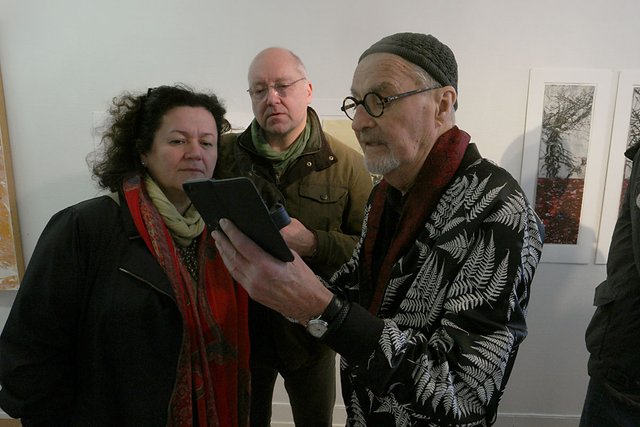 Gallery PS - Otto Mogren and Johannes Brander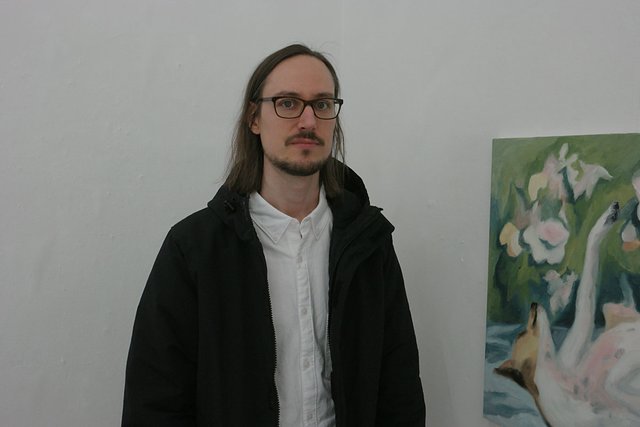 The Artist Johannes Brander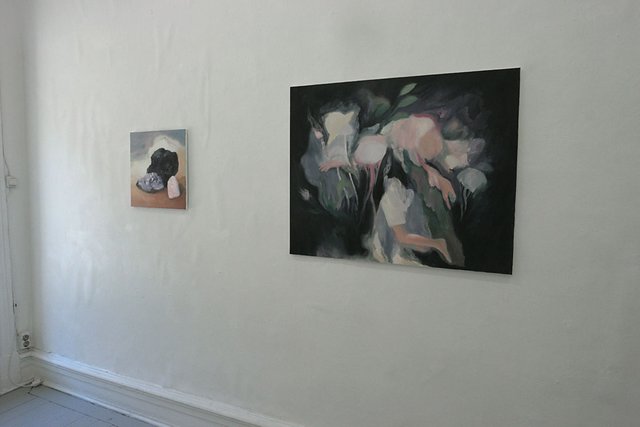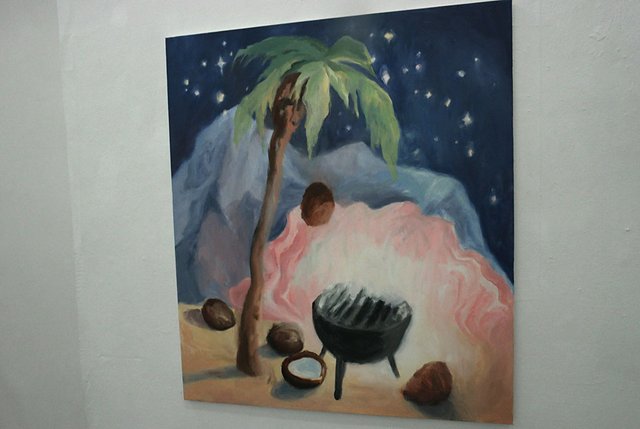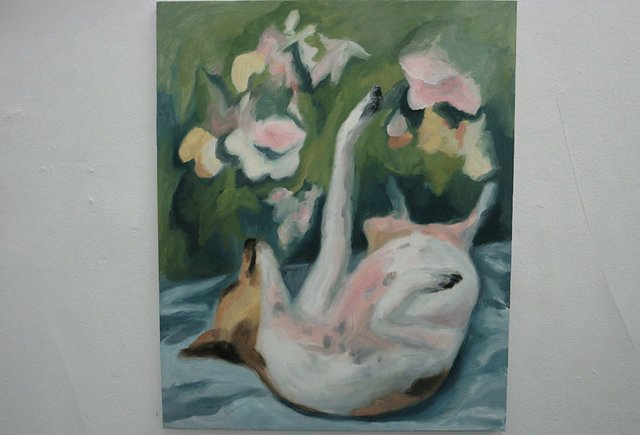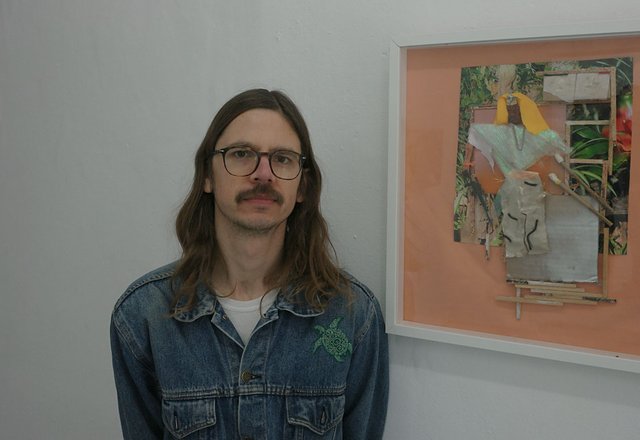 The artist Otto Mogren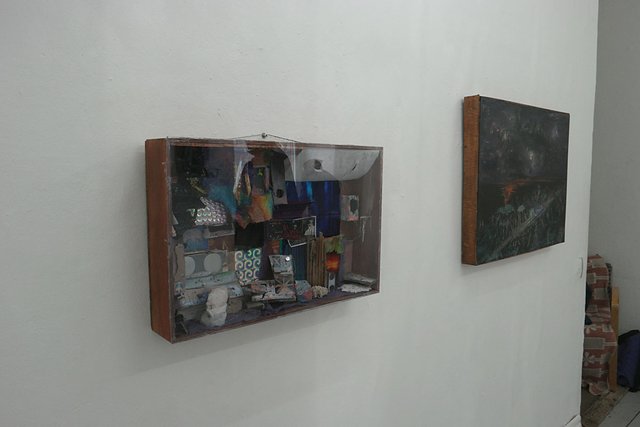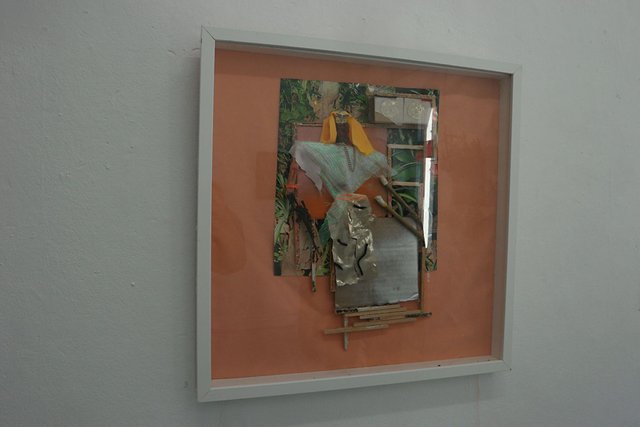 Gallery Engleson - Barbro Kanski, Barbara Matzdorf and Ludmila Sauchanka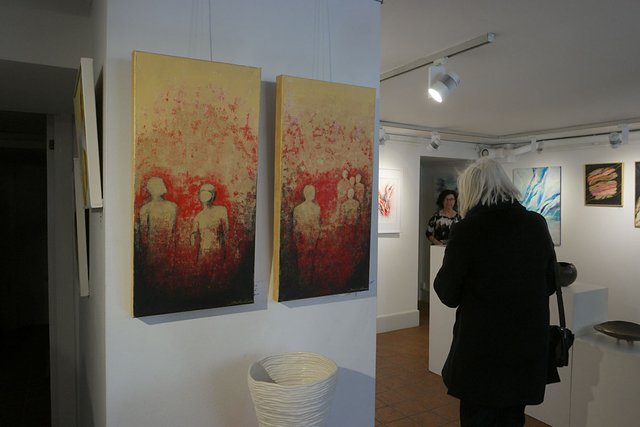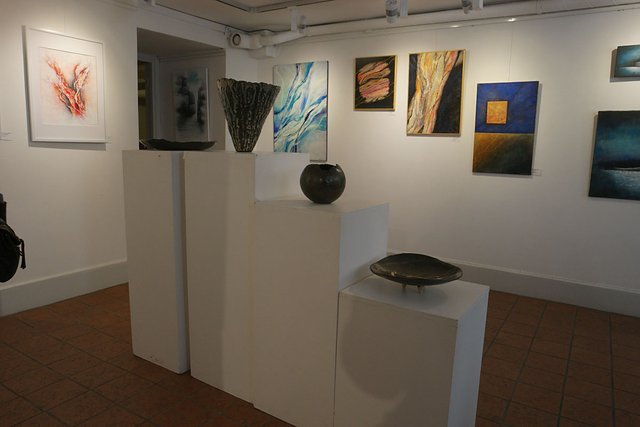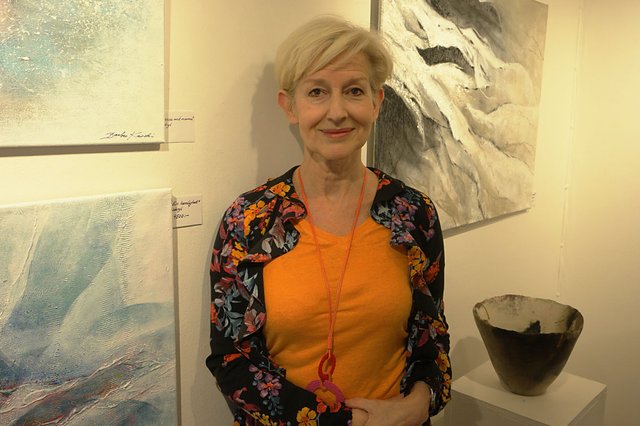 The Artist Barbro Kanski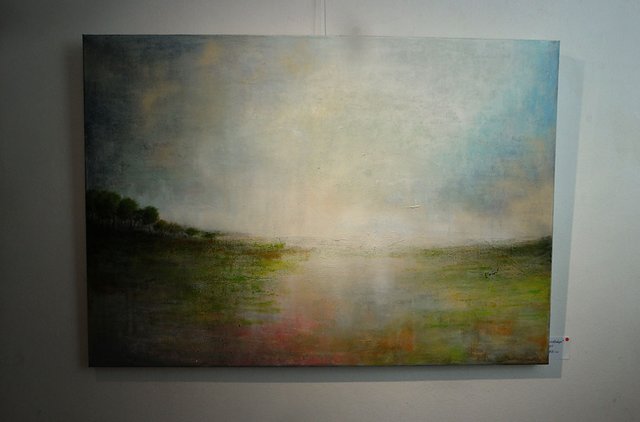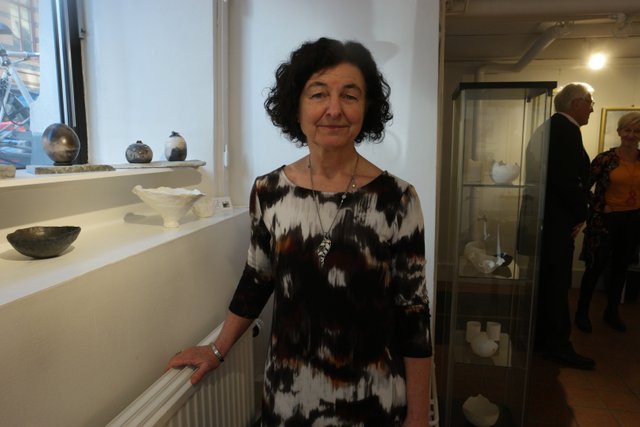 The Artist Barbara Matzdorf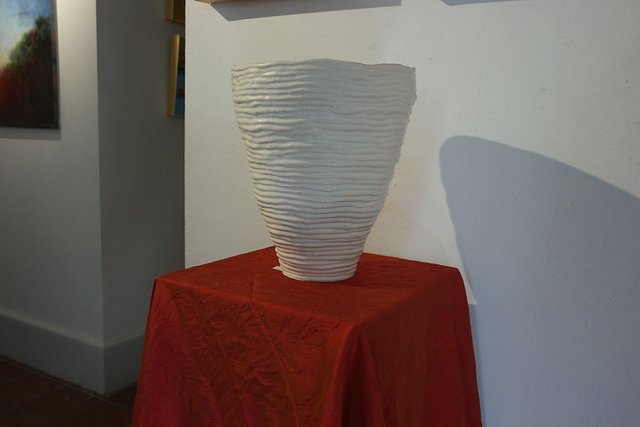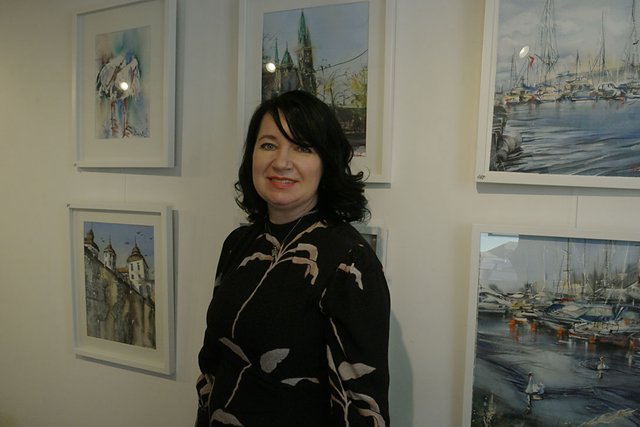 The Artist Ludmila Sauchanka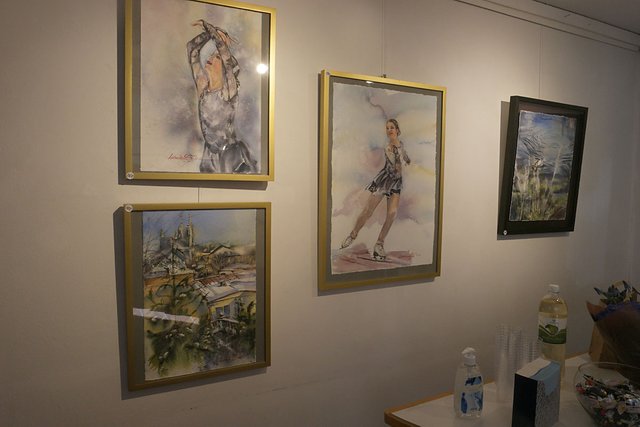 Grafik i Väst - Christel Hansson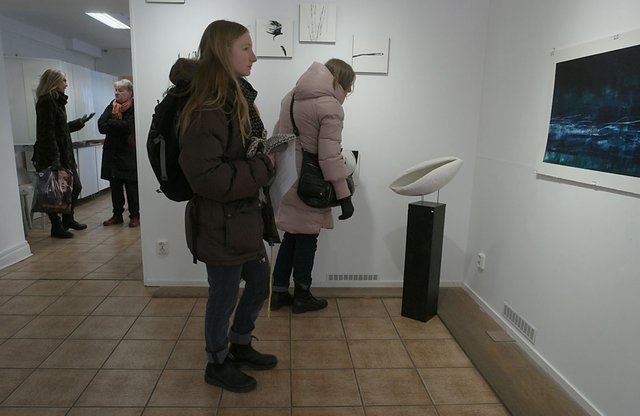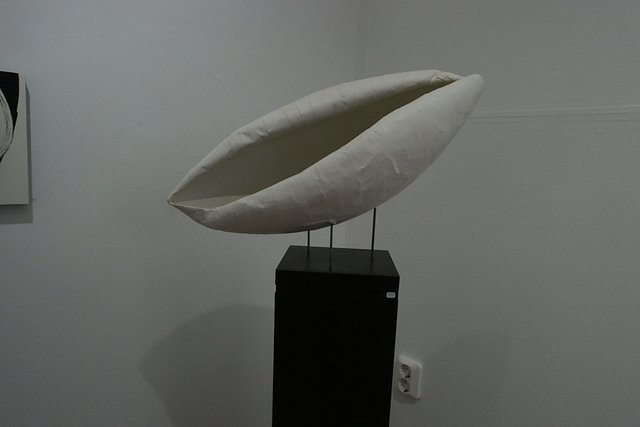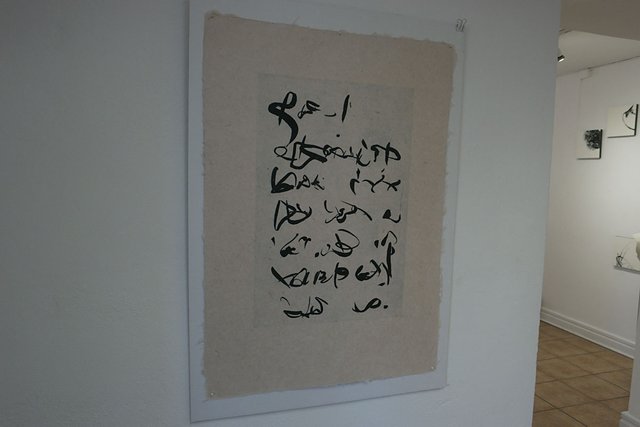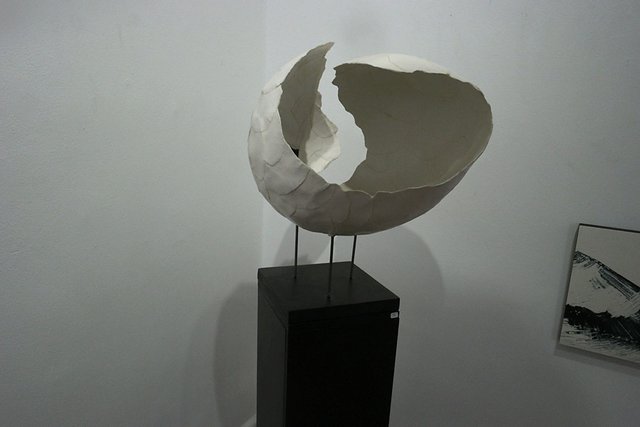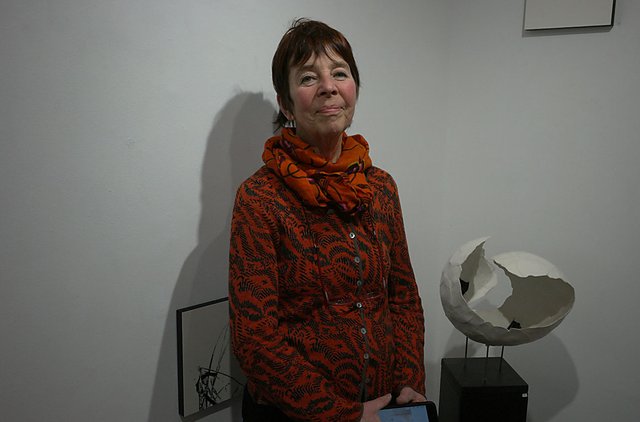 The Artist Christel Hansson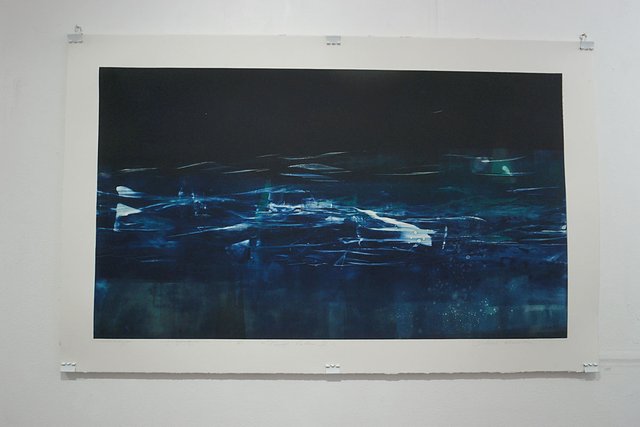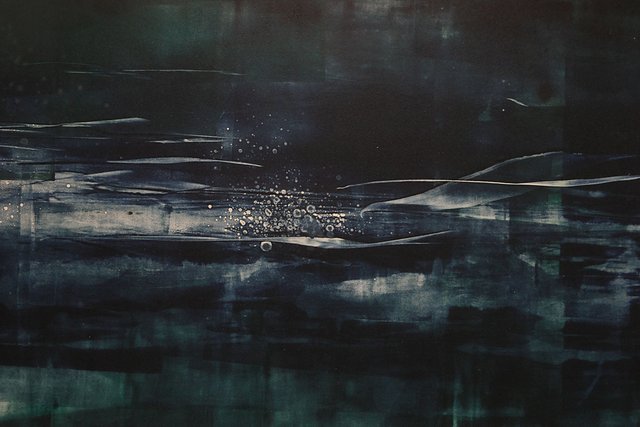 Detail of artwork
Gallery Kim Anstensen - Ingegerd K Westin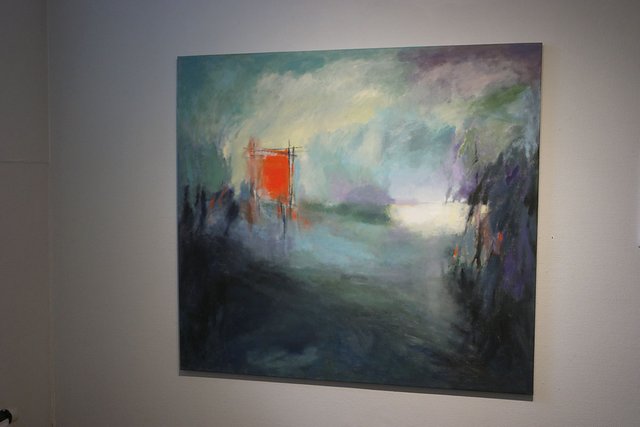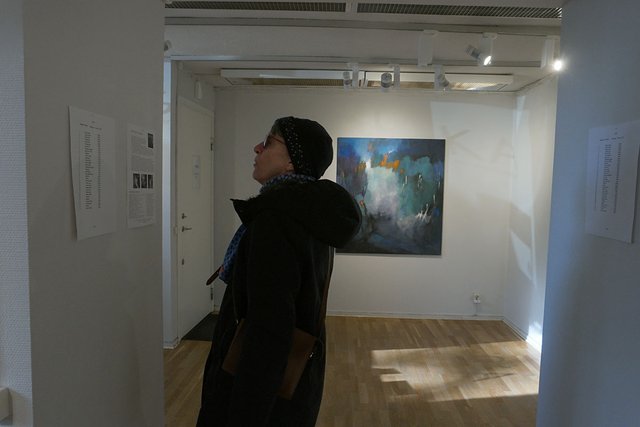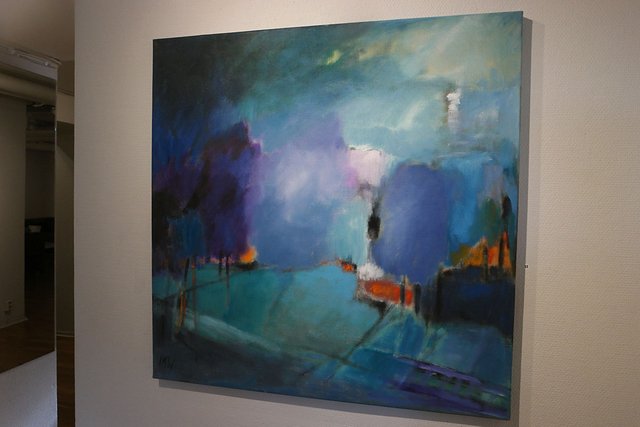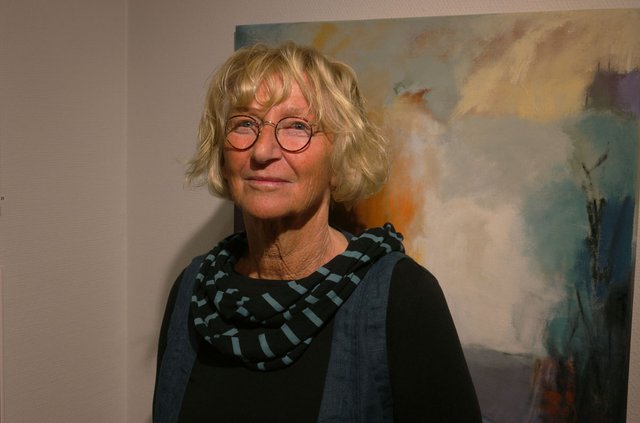 The Artist Ingegerd K Westin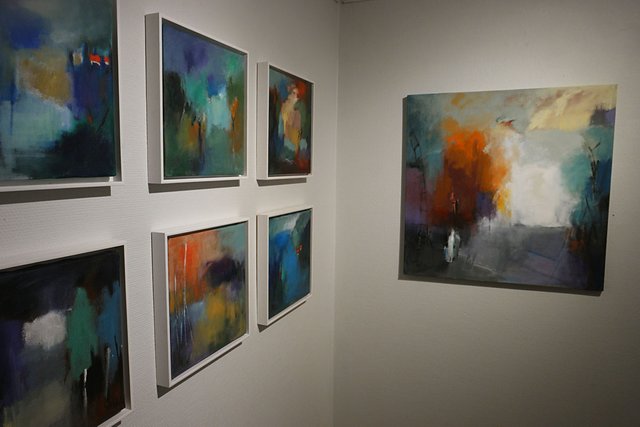 Gallery Thomassen - Diana Agunbiande-Kolawole and Axel Annica Karlsson Rixon
Two Photographers
Two photographers are present at Gallery Thomassen. Diana Agunbiade-Kolawole photographs - express themselves in various forms such as installations, performance, print and moving image. The installation Drifting, describes the law of conservation of the pulp and that nothing created can ever be destroyed, it just transitions into something else. Axel Annica Karlsson Rixon shows a case study and addresses topics such as body, identity and gender identity.
Två fotografer är aktuella på Galleri Thomassen. Diana Agunbiade-Kolawoles fotografier – tar sig uttryck i olika former som installationer, performance, tryck och rörlig bild. Installationen Drifting, beskriver lagen om massans bevarande och att ingenting som skapas någonsin kan förstöras, det övergår bara i något annat. Axel Annica Karlsson Rixon visar en aktstudie och tar upp ämnen som kropp, identitet och genusidentitet.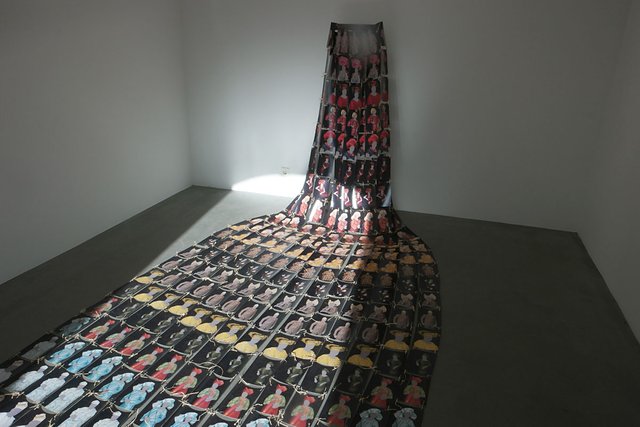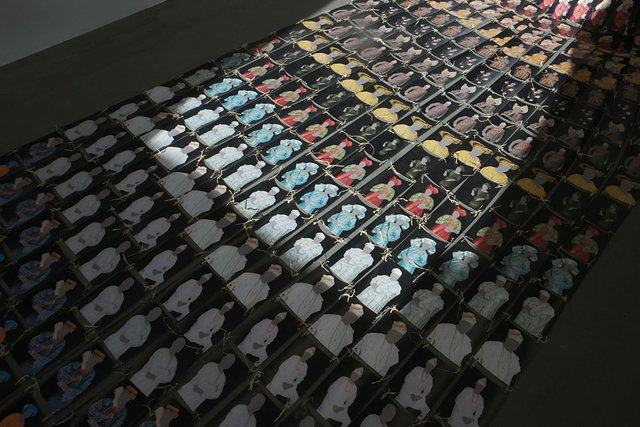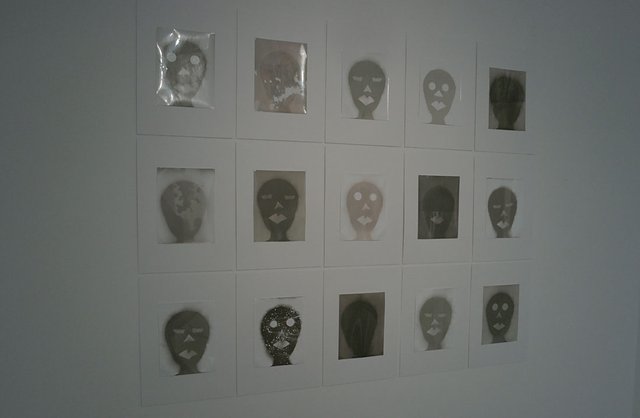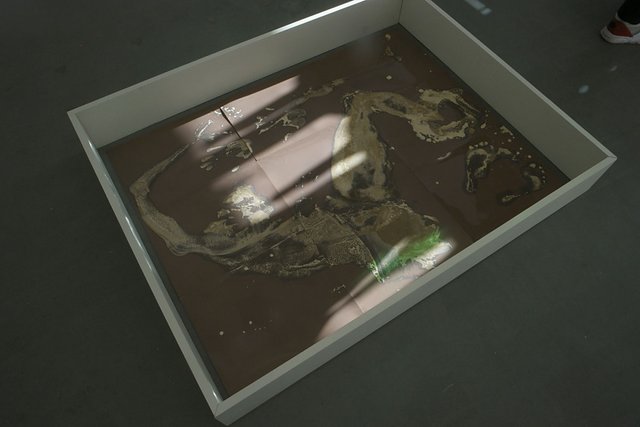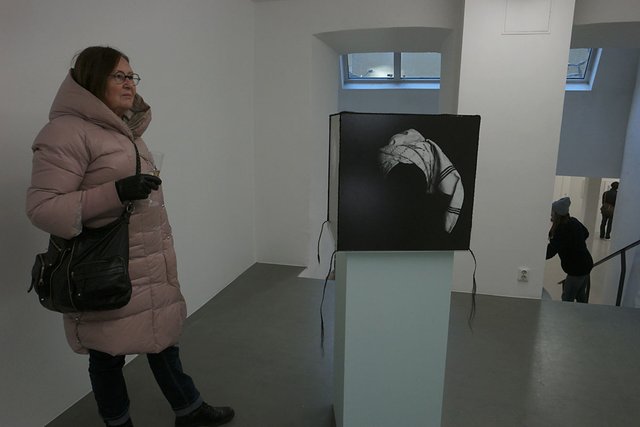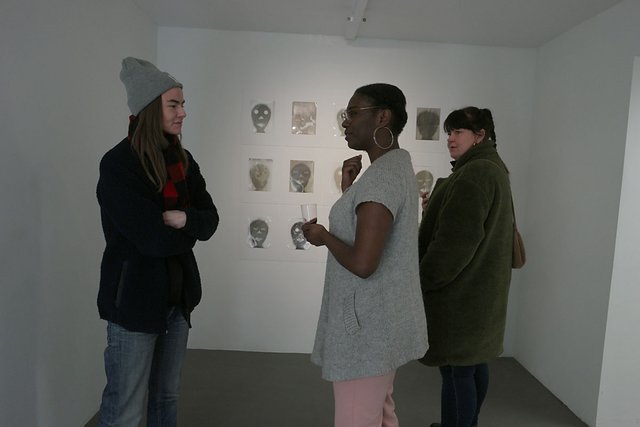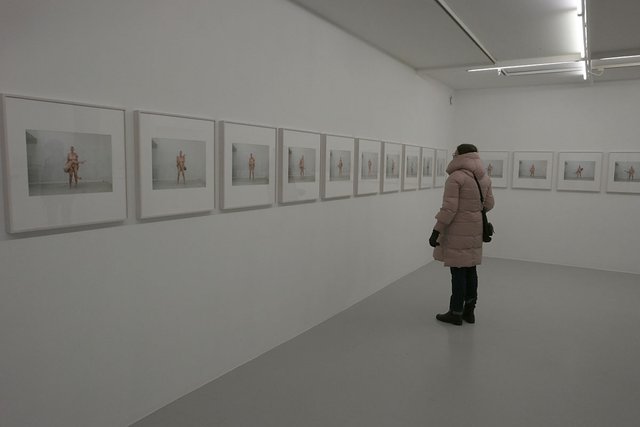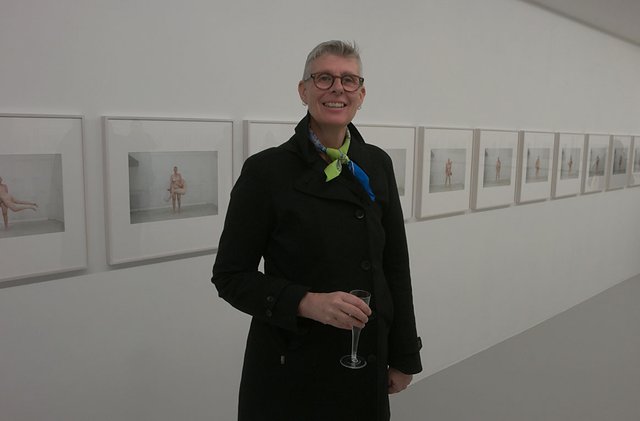 The Artist Axel Annica Karlsson Rixon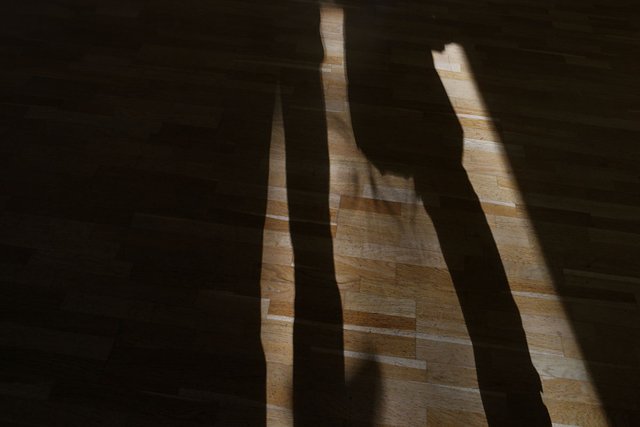 Text and photo Morgan Carlsson @scc664
You can also follow me on Instagram;
https://www.instagram.com/morgancarlsson3/?hl=sv
Links to the Galleries
https://www.gka.nu/
https://www.gallerithomassen.se/current-exhibitions/
http://www.galleriuddenberg.se/
http://www.galleri54.com/
https://www.grafikivast.se/
https://englesongallerier.com/aktuellt/galleri-engleson-goteborg/
https://www.gallerips.se/

Photographic Links
Albert Vikings website; http://www.albertwiking.com/
Anders Petersens website; http://www.anderspetersen.se/ and a movie by Stefan Bladh. Anders Pedersen - Utan längtan ingen bild. https://www.svtplay.se/video/22672306/utan-langtan-ingen-bild-anders-petersen
Christer Strömholm; https://www.stromholm.com/
Stig Albansson; https://www.stigalbansson.se/ and on Instagram
https://www.instagram.com/stigalbansson/?hl=sv
Valérie Belin; https://valeriebelin.com/
Photography Festivals
http://www.jeudepaume.org/
https://www.rencontres-arles.com/
http://www.phe.es/
https://www.cortonaonthemove.com/
Fractals
If you like fractals, you can also visit these addresses; @see5staar and @rndness222
Music
An interesting radio program broadcast in Swedish (radio P2), is Rendezvous with Kristjan Saag. Friday's theme was, Musik från förra 20-talet.
https://sverigesradio.se/rendezvous
Movies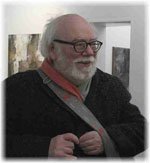 Göran Bjelkendal blogger
https://europaresa.wordpress.com
Art and Photography
You can see Romanie Sanchez paintings here;
http://romanie.net/
You can see Lucy Dyers art here:https://www.instagram.com/lucydyer_artist/
You can see advanced Photoshop exercises here @ykdesign
Digital imaging in Swedish. Here you can learn the basics. Available on Moderskeppet https://moderskeppet.se/kunskap/bildbehandling/kunskap/digital-bildbehandling/
Literature - Movies - Music
Are you interested in literature, music and movies, the Magazine Fritänkaren. You can read it here, try this address; http://www.fritenkaren.se/
and his complete poems October Harvest. You can buy it here; https://www.amazon.co.uk/s?k=Christian+Lanciai&ref=nb_sb_noss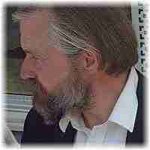 Owner /editor and responsible publisher Magnus Christian Aurelio Lanciai to the Magazine Fritänkaren.
Thanks For Watching!