Language of the City - Gothenburg in Maj 2020
Language of the City
Hi all Art lovers!
The city's language has changed character. Who could believe just a few months ago that changes could happen so quickly?
When I left Gothenburg city center on Saturday afternoon, the city was completely empty and lacking in activity, but it may not be so strange that we are in the middle of a Corona pandemic that we have never seen before. An unreal world with many unanswered questions.
A second wave of covid-19 may become reality already this fall, and those who have the ability to look into the future talk about the next coronary pandemic Covid-17.
Today's images are a continuation of the theme of Gothenburg's urban appearance, which can be described as inexhaustible.
Hej alla konstälskare!
Stadens språk har ändrat karaktär. Vem kunde tro för bara några månader sedan att förändringar kan ske så här fort?
När jag lämnade Göteborg centrum under lördagseftermiddagen var staden alldeles tom och avsaknad av aktivitet, men det kanske inte är så konstigt vi är ju mitt i en Coronapandemi som vi aldrig tidigare har skådat. En ovärklig värld med många obesvarade frågor.
En andra våg av covid-19 kan bli verklighet alleredan i höst, och de som har förmågan att blicka in i framtiden pratar om nästa coronapandemi Covid-17.
Dagens bilder är en fortsättning på temat Göteborgs stadsmässiga utseende vilket kan beskrivas som outtömligt.

A rainy morning

Linnégatan

The clothing shop Gillblads has closed
Text and photo Morgan Carlsson @scc664
You can also follow me on Instagram;
https://www.instagram.com/morgancarlsson3/?hl=sv
and on Hive;
https://hive.blog/@scc664

Photographic Links
Albert Vikings website; http://www.albertwiking.com/
Anders Petersens website; http://www.anderspetersen.se/ and a movie by Stefan Bladh. Anders Pedersen - Utan längtan ingen bild. https://www.svtplay.se/video/22672306/utan-langtan-ingen-bild-anders-petersen
Christer Strömholm; https://www.stromholm.com/
Stig Albansson; https://www.stigalbansson.se/ and on Instagram
https://www.instagram.com/stigalbansson/?hl=sv
Valérie Belin; https://valeriebelin.com/
Photography Festivals
http://www.jeudepaume.org/
https://www.rencontres-arles.com/
http://www.phe.es/
https://www.cortonaonthemove.com/
Fractals
If you like fractals, you can also visit these addresses; @see5staar and @rndness222
Music
An interesting radio program broadcast in Swedish (radio P2), is Rendezvous with Kristjan Saag. Friday's theme was, Musik från förra 20-talet.
https://sverigesradio.se/rendezvous
Movies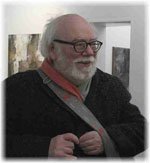 Göran Bjelkendal blogger
https://europaresa.wordpress.com
Art and Photography
You can see Romanie Sanchez paintings here;
http://romanie.net/
You can see Lucy Dyers art here:https://www.instagram.com/lucydyer_artist/
You can see advanced Photoshop exercises here @ykdesign
Digital imaging in Swedish. Here you can learn the basics. Available on Moderskeppet https://moderskeppet.se/kunskap/bildbehandling/kunskap/digital-bildbehandling/
Literature - Movies - Music
Are you interested in literature, music and movies, the Magazine Fritänkaren. You can read it here, try this address; http://www.fritenkaren.se/
and his complete poems October Harvest. You can buy it here; https://www.amazon.co.uk/s?k=Christian+Lanciai&ref=nb_sb_noss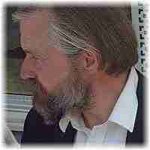 Owner /editor and responsible publisher Magnus Christian Aurelio Lanciai to the Magazine Fritänkaren.
Thanks For Watching!