Gothenburg's Beautiful Parks
Hi all nature lovers!
The wonderful month of May is soon over. The heat has come to the notice and for the weekend even warmer weather is promised. A small city park that is often forgotten is the Seminary Park, located at the Faculty of Social Sciences just a stone's throw from Linnégatan.
Hej alla naturälskare!
Härliga maj månad är snart förbi. Värmen har kommit med besked och till helgen lovas ännu varmare väder. En liten stadspark som ofta glöms bort är Seminarieparken som ligger vid Samhällsvetenskapliga fakulteten bara ett stenkast från Linnégatan.

Text and photo Morgan Carlsson @scc664
You can also follow me on Instagram;
https://www.instagram.com/morgancarlsson3/?hl=sv
and on Hive;
https://hive.blog/@scc664

Photographic Links
Albert Vikings website; http://www.albertwiking.com/
Anders Petersens website; http://www.anderspetersen.se/ and a movie by Stefan Bladh. Anders Pedersen - Utan längtan ingen bild. https://www.svtplay.se/video/22672306/utan-langtan-ingen-bild-anders-petersen
Christer Strömholm; https://www.stromholm.com/
Stig Albansson; https://www.stigalbansson.se/ and on Instagram
https://www.instagram.com/stigalbansson/?hl=sv
Valérie Belin; https://valeriebelin.com/
Photography Festivals
http://www.jeudepaume.org/
https://www.rencontres-arles.com/
http://www.phe.es/
https://www.cortonaonthemove.com/
Fractals
If you like fractals, you can also visit these addresses; @see5staar and @rndness222
Music
An interesting radio program broadcast in Swedish (radio P2), is Rendezvous with Kristjan Saag. Friday's theme was, Musik från förra 20-talet.
https://sverigesradio.se/rendezvous
Movies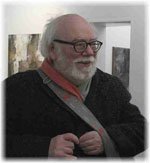 Göran Bjelkendal blogger
https://europaresa.wordpress.com
Art and Photography
You can see Romanie Sanchez paintings here;
http://romanie.net/
You can see Lucy Dyers art here:https://www.instagram.com/lucydyer_artist/
You can see advanced Photoshop exercises here @ykdesign
Digital imaging in Swedish. Here you can learn the basics. Available on Moderskeppet https://moderskeppet.se/kunskap/bildbehandling/kunskap/digital-bildbehandling/
Literature - Movies - Music
Are you interested in literature, music and movies, the Magazine Fritänkaren. You can read it here, try this address; http://www.fritenkaren.se/
and his complete poems October Harvest. You can buy it here; https://www.amazon.co.uk/s?k=Christian+Lanciai&ref=nb_sb_noss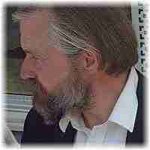 Owner /editor and responsible publisher Magnus Christian Aurelio Lanciai to the Magazine Fritänkaren.
Thanks For Watching!