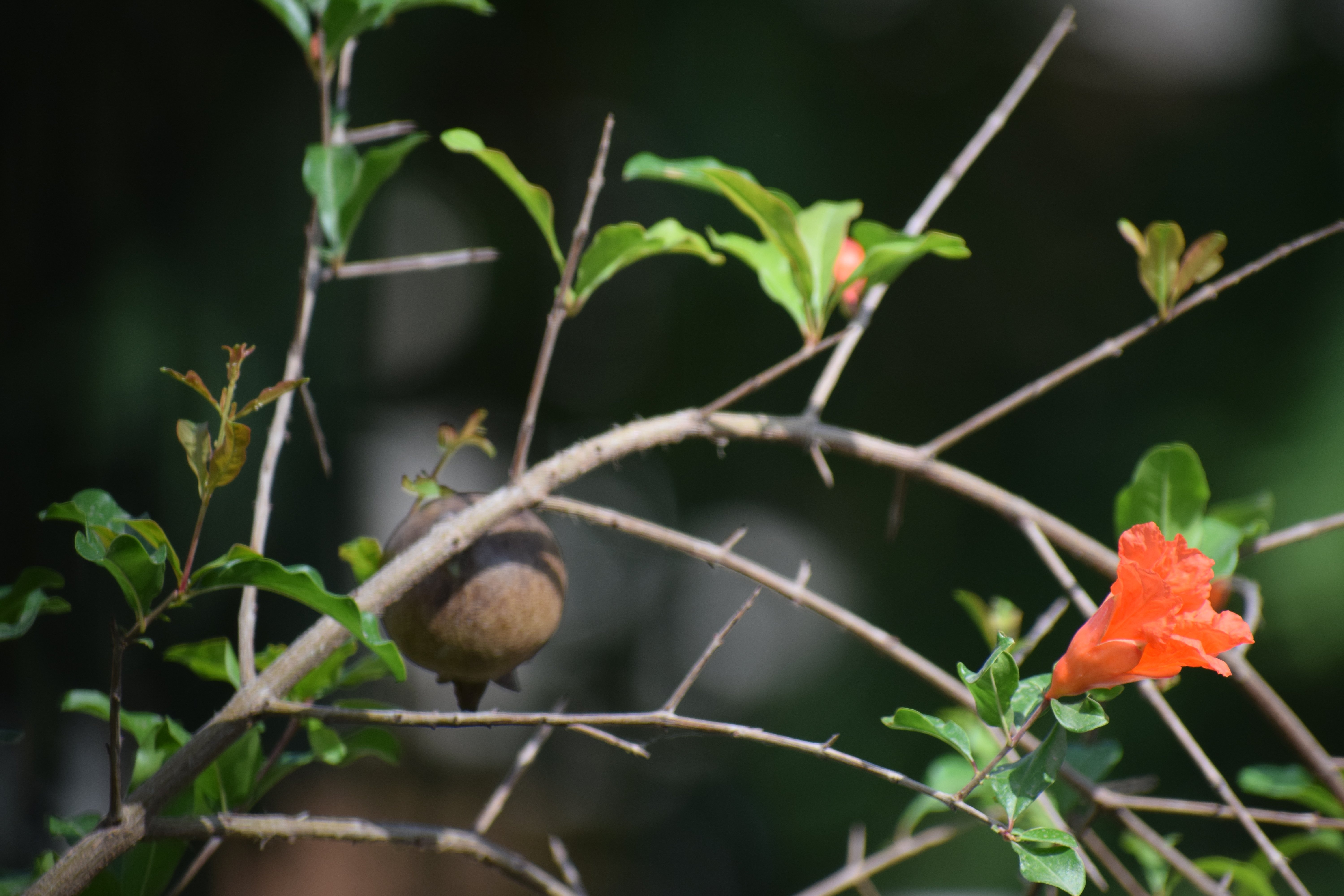 This picture was taken in our garden , beautiful pomegranate flower is seen along with a raw pomegranate on the same branch.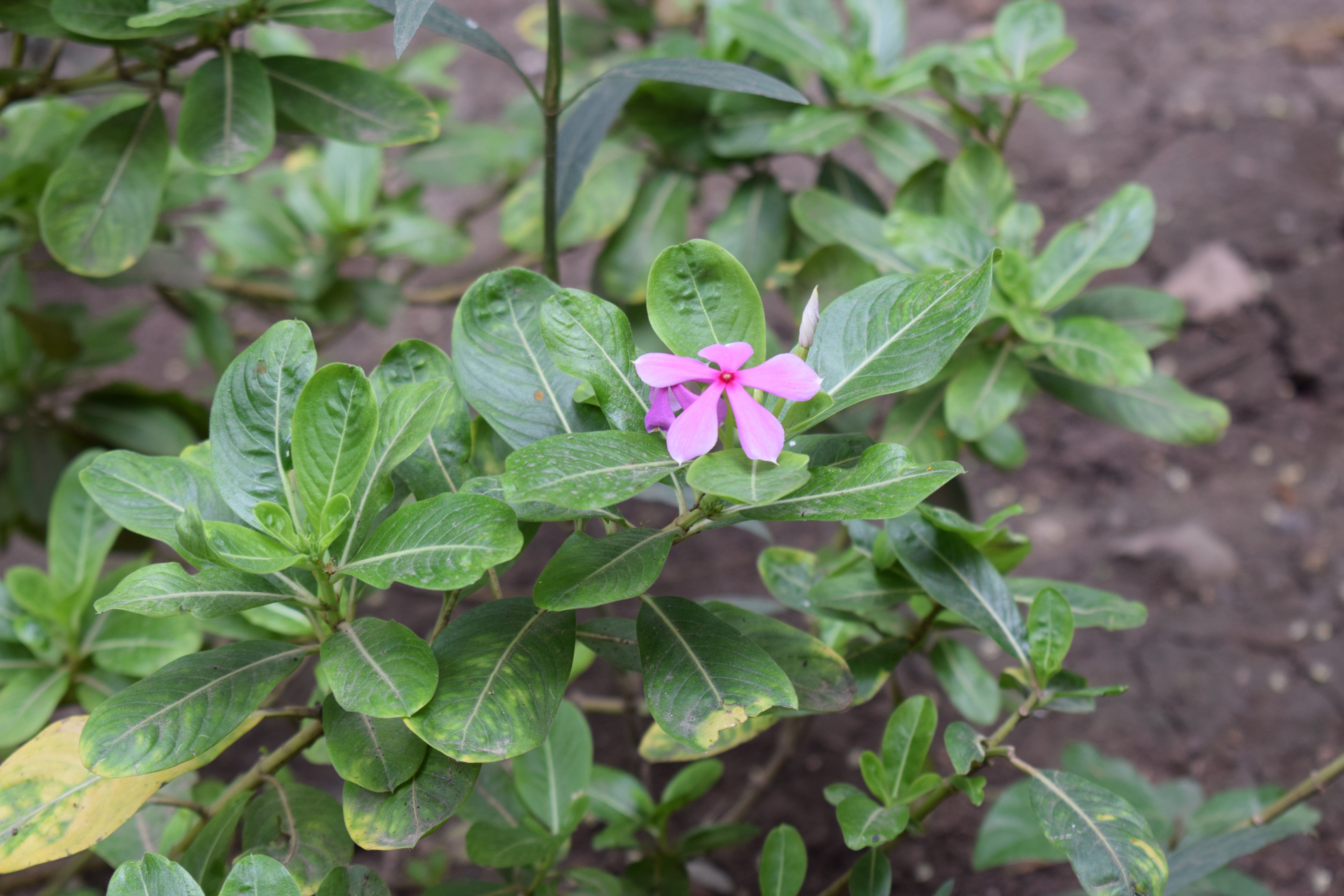 Another beautiful small flower from our small garden.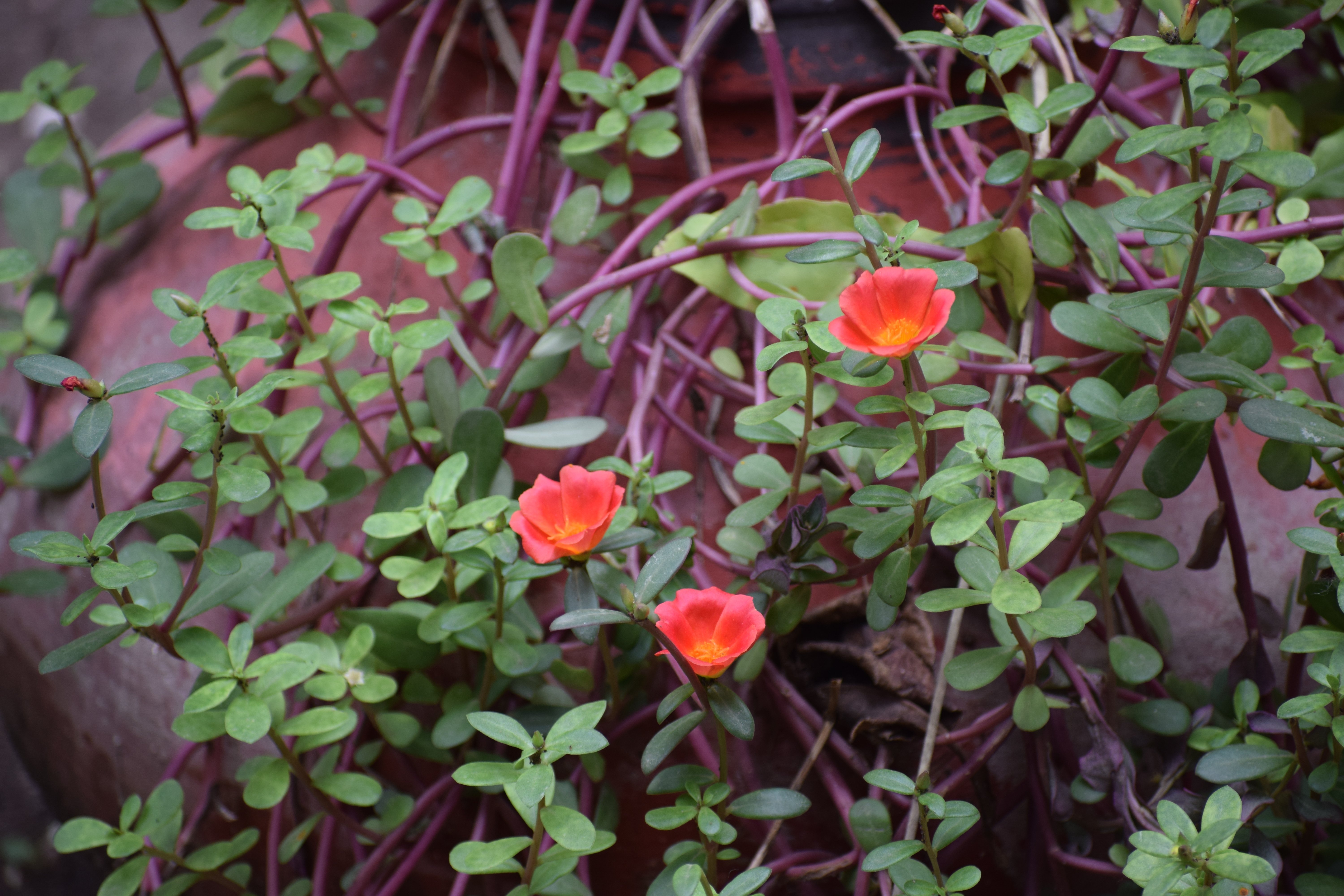 Three beautiful small little flowers cultivated in a recycled old pot.All these pictures are taken by my Nikon DSLR camera
model no 5300.