Early mornings in Costa Rica
always start with the appearance of stunningly beautiful Blue Morpho butterflies. They are large and a very bright blue colour on the top side of their wings. They fly through the garden to and from the river but never stop to land on flowers so the chance of getting photos is rare.
Today however was amazingly different. From my balcony I saw one circling around the banana palm as if drawn by something in particular.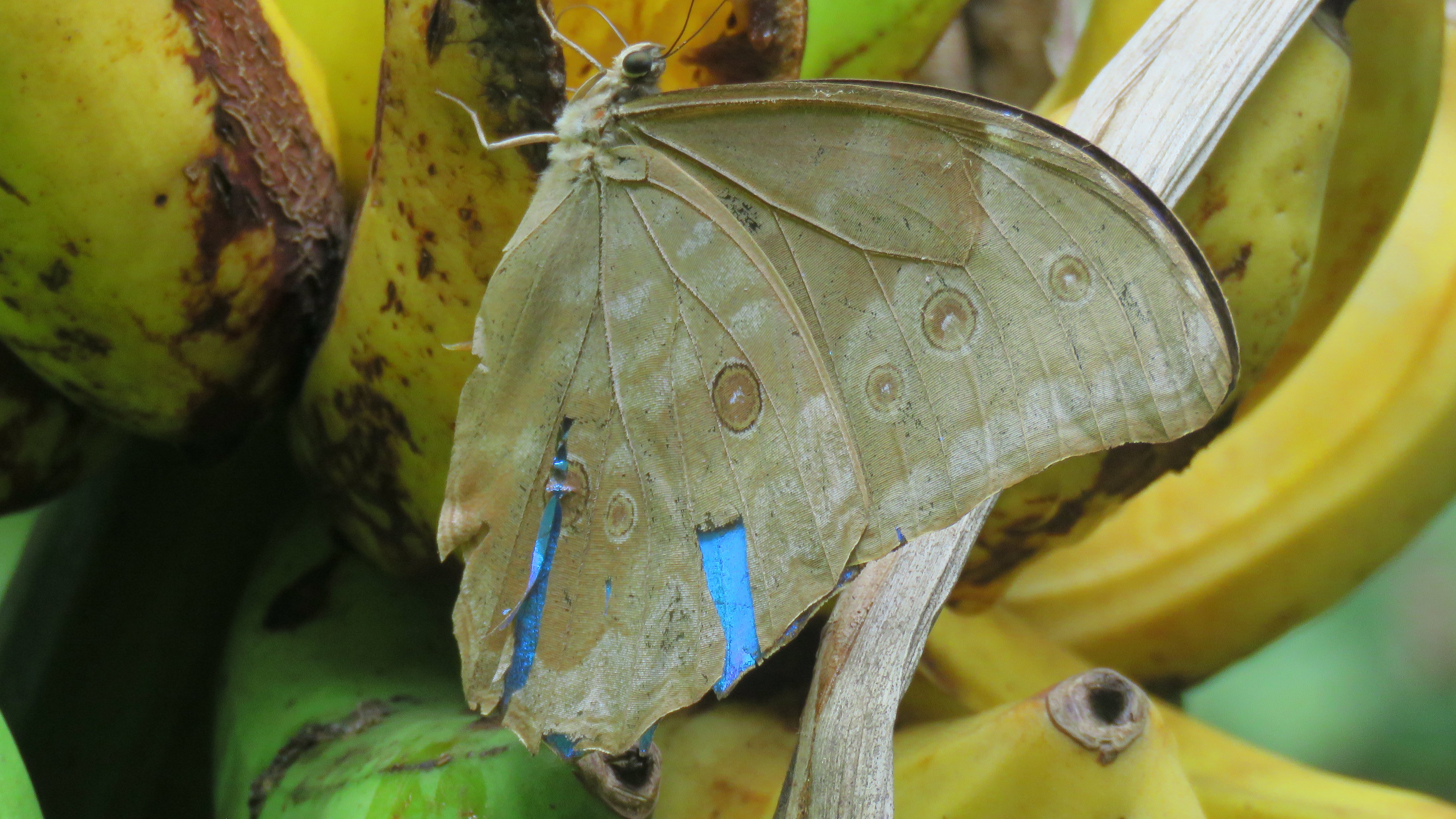 I grabbed my camera, snapped a few shots of it from above as it circled the banana palm and rushed down to the garden to hopefully get a closer shot. As I got closer to the tree I could see the Morpho had alighted on a ripe split banana and was feasting on the ripe fruit. It was so engrossed on feeding it allowed me to get right up close to it and did not fly away. With its wings closed I could see very little of its striking blue colour but for a few places where its wings were actually torn and damaged where the beautiful blue was exposed to view.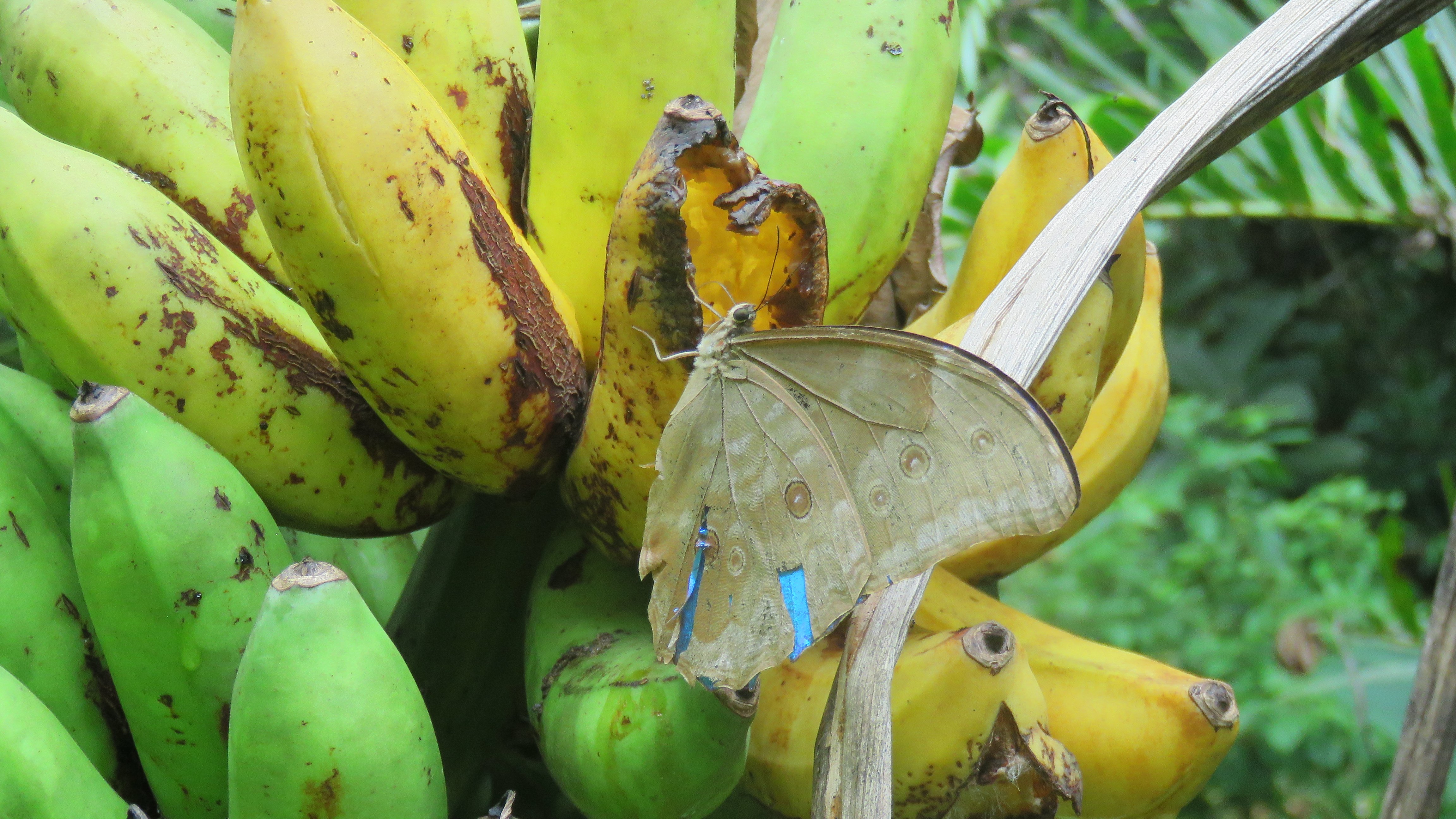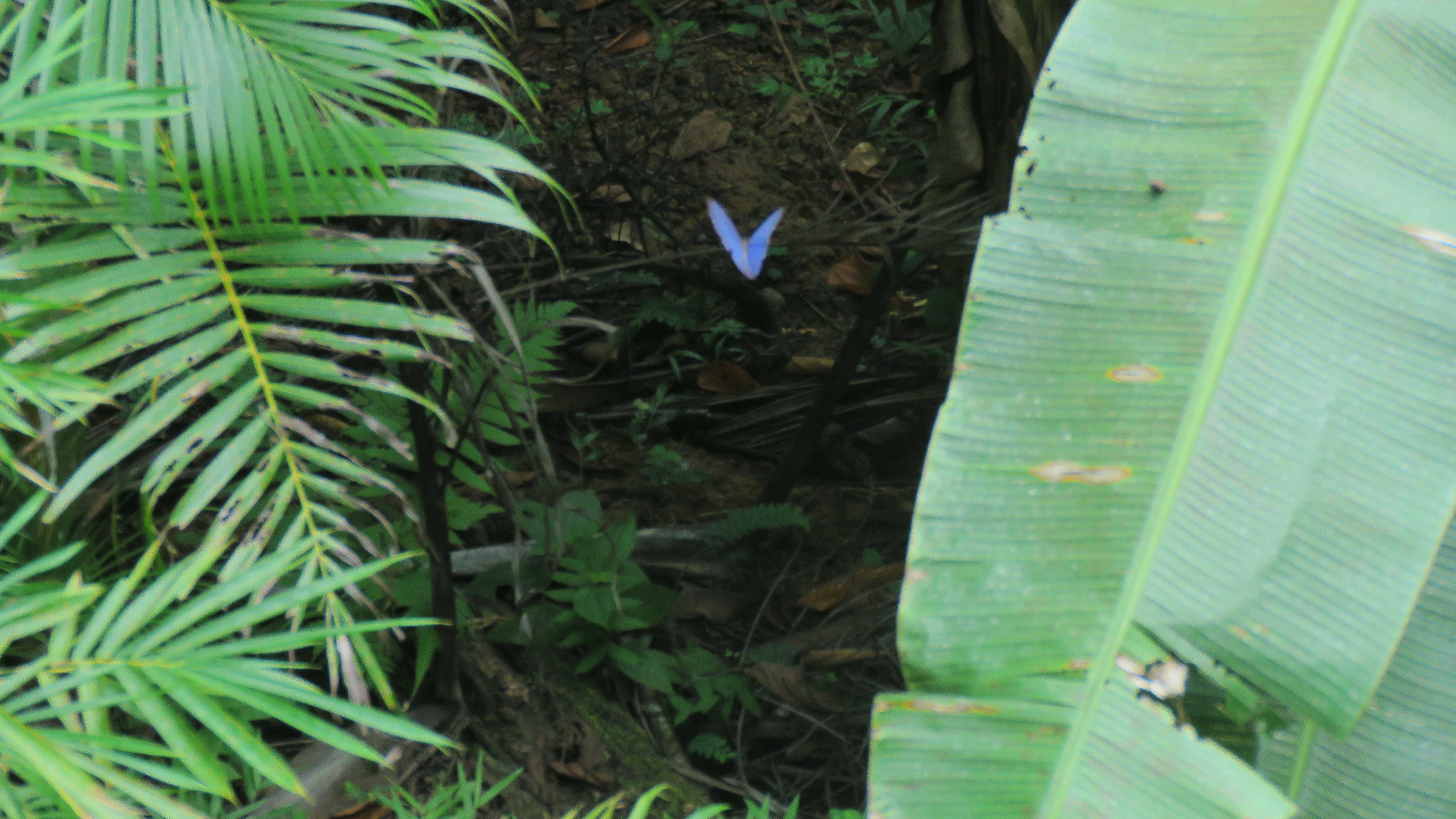 It was a wonderful few moments in such close proximity with my Blue Morpho but no sooner had I got my few shots up close than heavy rain started to fall and I had to run for cover. My camera is already showing signs of wear through this harsh jungle environment and I couldn't risk it getting seriously wet!

Namaste