It is always nice to take a walk to the village in between the showers of rain. Lots of flowers are in bloom and everywhere is super lush and green.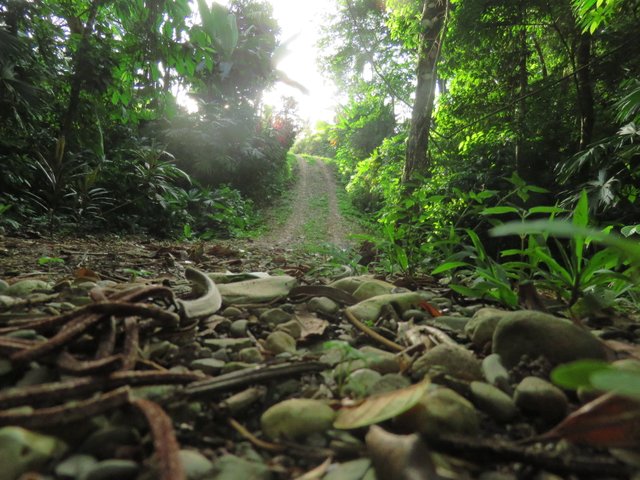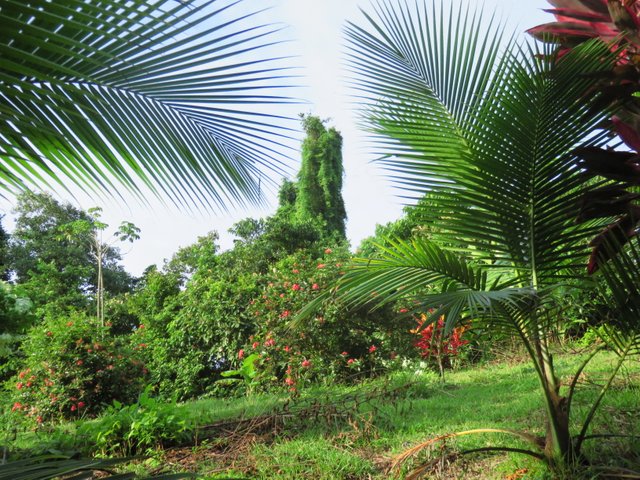 If there is one thing you are sure to see going on in the village it's a game of football. I love the way all age groups join in together, no one is excluded. Locals or visitors all mix it up together for the sheer joy of the sport. Children really do spend almost all their time outside playing here, between surfing, cycling, fishing, playing football or just swimming in the river, it's pretty much a full time adventure playground here. Quite frankly I can't think of a healthier, happier way to grow up.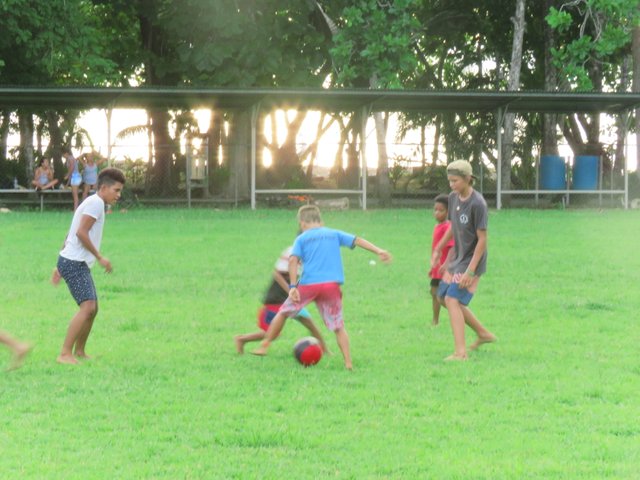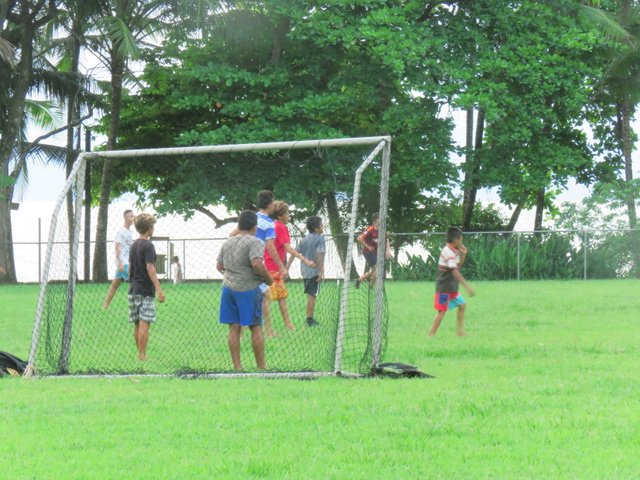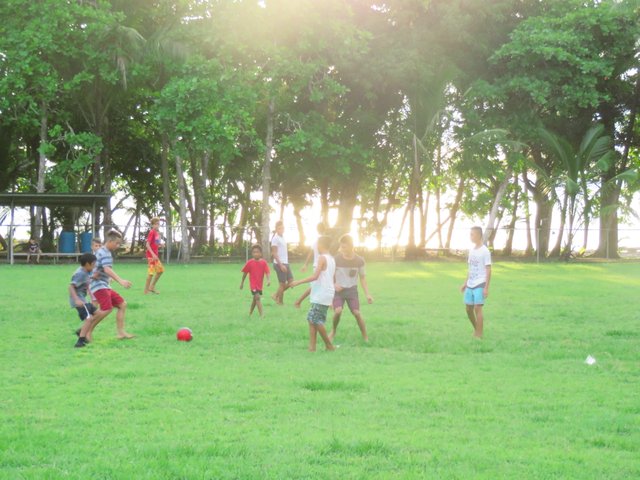 These were taken using my Canon PowerShot SX60 HS
Namaste
Our lives become beautiful not because we are perfect but because we put our heart into what we do.
Sadhguru Jaggi Vasudev

                Jungle Divider designed by Steemit graphic artist @magiccleatlus