Do you love seafood? ... Well, it's time for you to learn how to prepare seafood with "Paella" rice.
Known in Venezuela as "Paella", it is one of those dishes that admits practically any ingredient, each person uses the ingredient that he likes the most and there is never a paella equal to another. At present, there is no recipe that unifies the great variety of possibilities of this dish. There are many people who prefer fish and seafood paellas and even mixed and dried paellas. This dish supports any combination, it can also be prepared with rabbit, duck, chicken, meat, tomatoes, beans, peppers, zucchini and onions...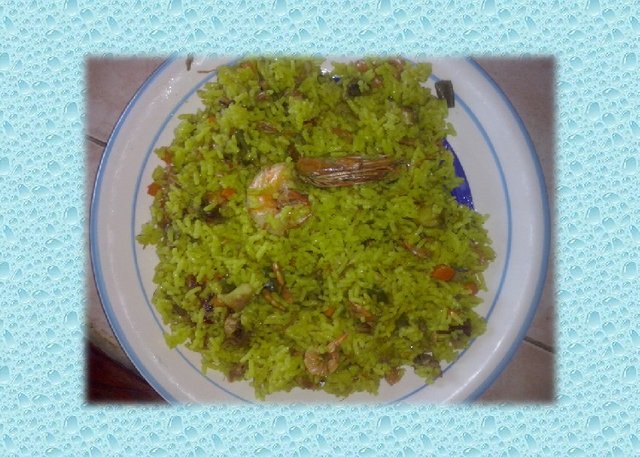 Prepare this dish is very easy, the ingredients that we will use are the following:
1 Onion (cut into small pieces).
5 Chili pepper (cut into small pieces).
150 gr of parsley, coriander and chives (cut into small pieces).
1 Carrot (cut into small pieces).
8 Cloves of garlic (crushed).
600 gr of Seafood: Camaron, snail, mussel, pepitona.
4 cups of rice.
Water (8 cups).
Salt.
Oregano.
English sauce.
Oil vegetable.
Artificial Color.
Preparation.
Place a pot over the fire and add oil.
When the oil is hot add: the Onion, Chili pepper, parsley, coriander and chives, carrot and the garlic. Stir and sauté for 5 minutes
Then add the seafood, English sauce, oregano, a little salt and stir. Cook for 10 minutes.
Add the rice, stir well until all the ingredients are mixed, then add the water, the artificial coloring and a little salt.
When the rice is dry, we cover it and lower the fire.
While cooking, insert a fork to verify that the rice is dry. When it is completely dry, turn off the fire..
In this way we will obtain our delicious "Paella", it is very easy, so do not stop doing it.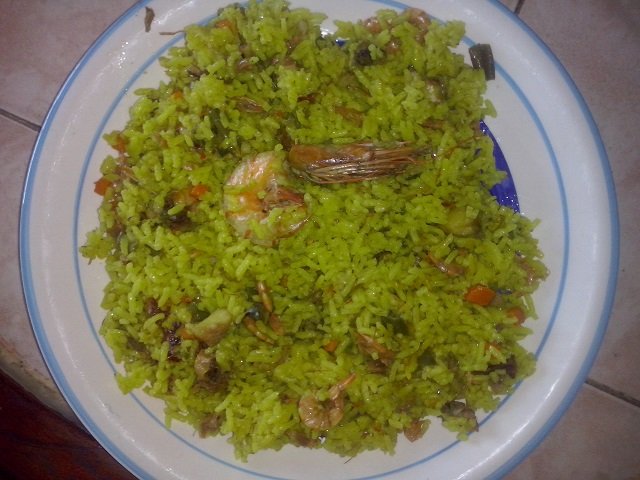 Bon appetit ... See you soon.