Recently I was visited a little village of Bangla.I observed their lifestyle and photography.Thair  days are really amazing ,
 ![image](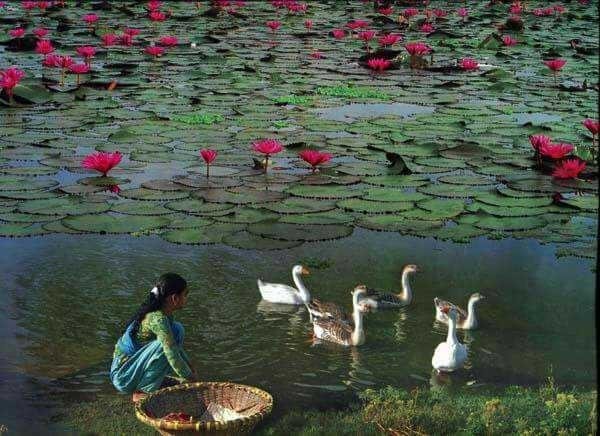 )
Every family has many types of demostric animal like Goose,Hen.And each of home have pond.
In this photo a girl clean that food item in the water and you can see that this pond is full of flower,Goose.
Really i become very surprised to realize that life.They passed each day in different way and different role.That is my incredible awesome travel.I never forgot this journey.I just utilize a common routine of their life.That is they woke up in early morning they at first give food on demostric animal and then prepare to complete the breakfast and then they start to working by the way they passed morning and afternoon become  to own food basically on breakfast they eat "pants .No more to day.i write many culture of them 
So don't forget to do feedback
 The @adsactly society is a meeting point for free thinking individuals who want to cooperate. It is a welcome addition to Steemit.com community. Feel free to ask about it.
 The @adsactly society Discord channel is here: ADSactly You are welcome to join!