I just finished my @actifit activity for the day, and my stomach is full and I'm satisfied.
@luvbnamome was craving Pot Stickers, and I always get Wor Wonton Soup from our favorite Chinese Restaurant in town.
I gave @luvbnamome and @theharvey all the Wontons but one, because I eat very little carbs.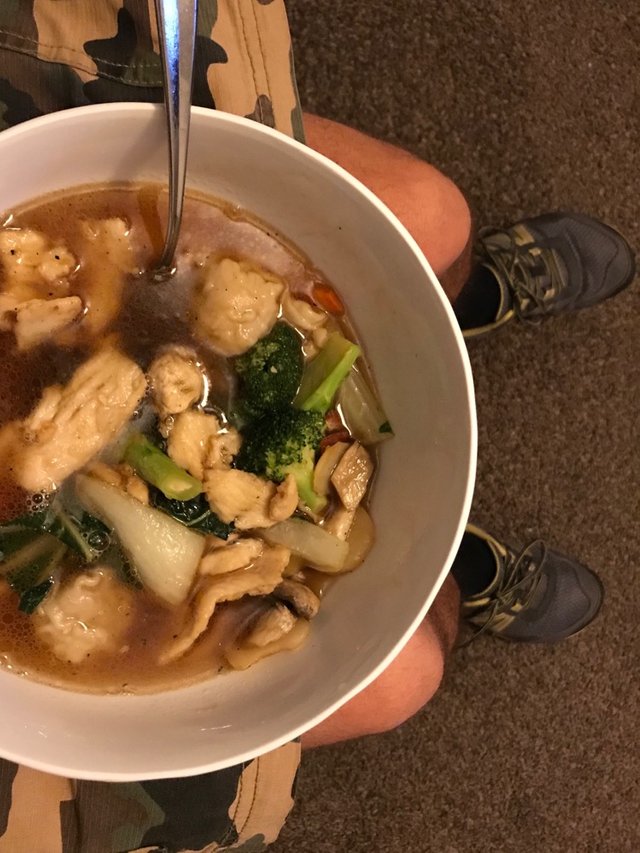 Posted using Partiko iOS