Summary: This post contains a photo essay from the September 14 half time show performed by the Rustin Golden Knight's Marching Band at Kennett High School, in Chester County, PA.
---
Introduction
Original photo taken with LG-G4 cell phone
As is becoming customary, we already covered the home team's pregame show in an earlier post. The half time show marked Rustin's debut of the mountain scene on the decorative props in the front of the field. Week by week, the show is becoming more complete and seems more familiar to the performers.
All posts from the Kennett vs. Rustin Game are here:
The remainder of this post will contain a photo essay from Rustin Marching Band's half time performance. Unless otherwise noted, all photos are original photography captured with an LG-G4 cell phone.

Golden Knights Half Time Show
This week debuted the mountain scene in front of the field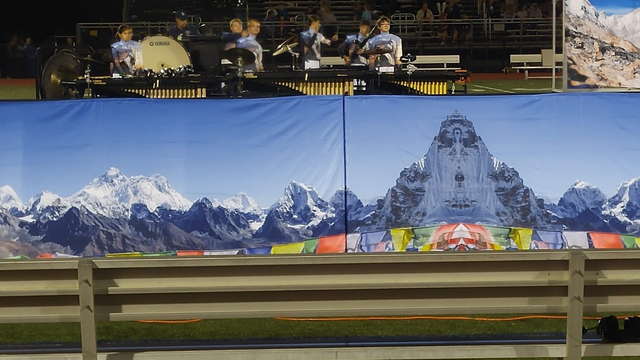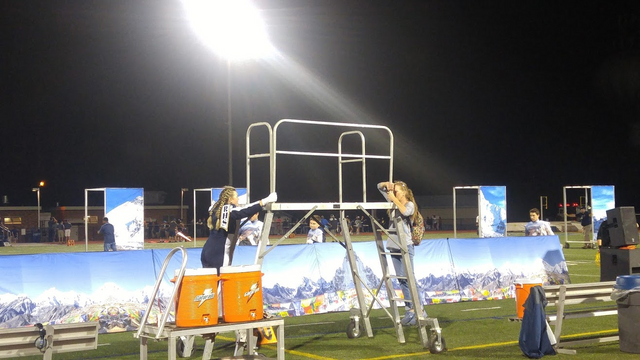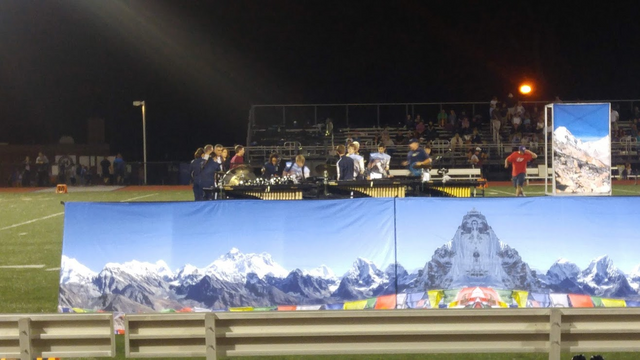 ---
The band takes the field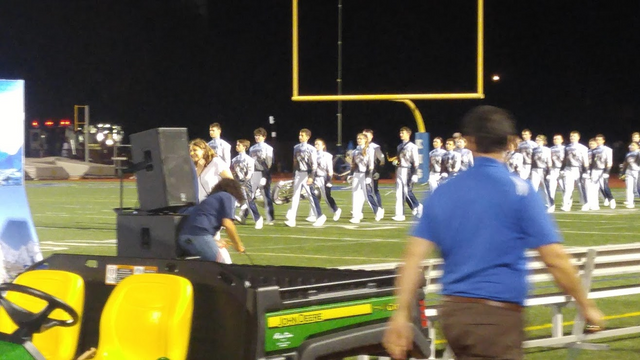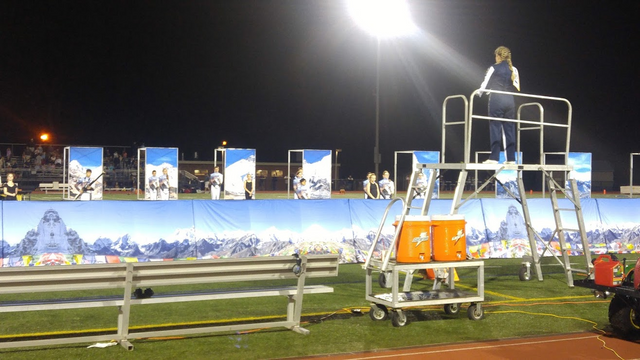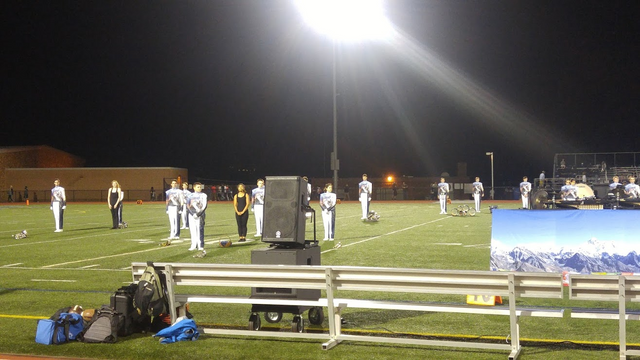 ---
The show opens with a bassoon solo and choreographed dance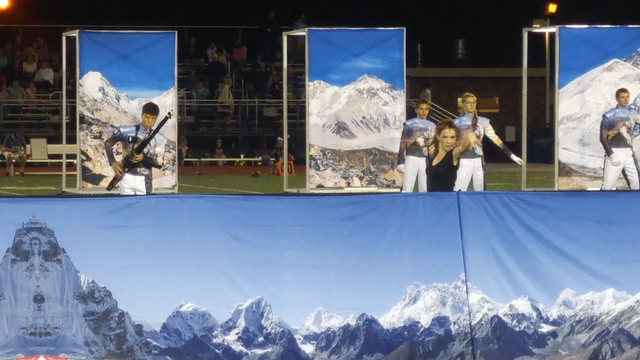 ---
Pit, flute, sax, and tuba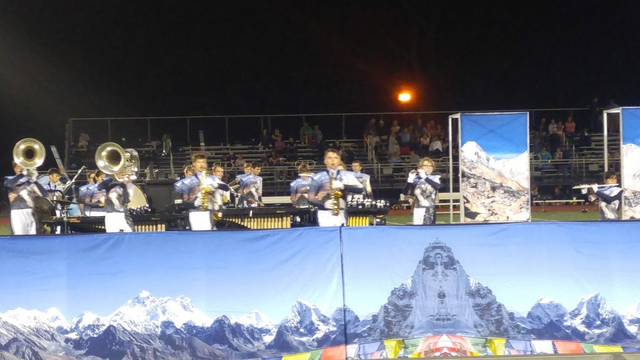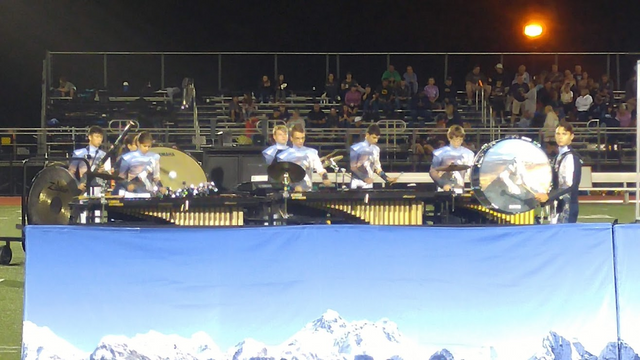 ---
Flags in motion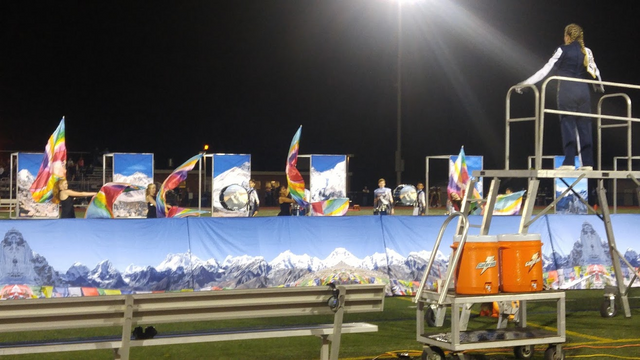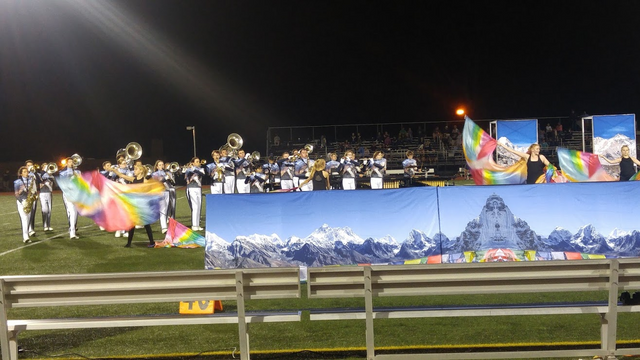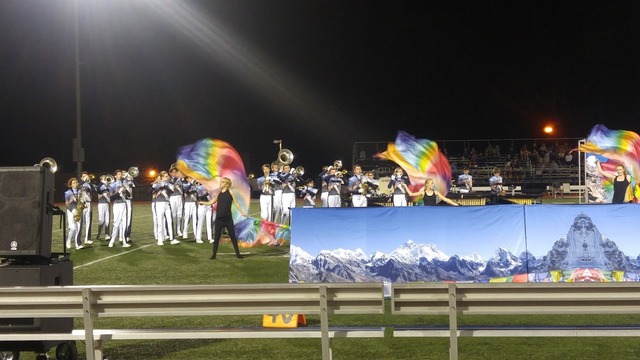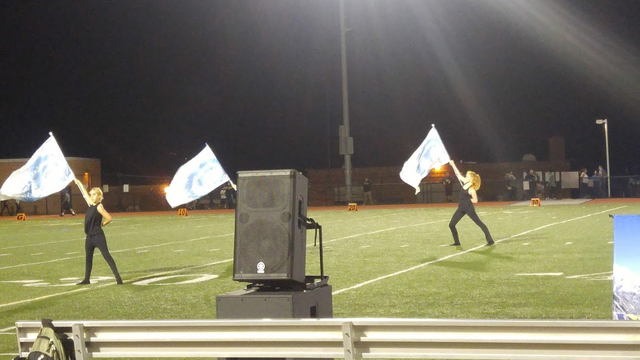 ---
Brass and Winds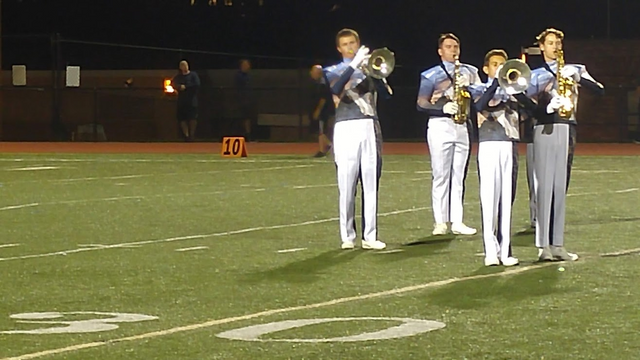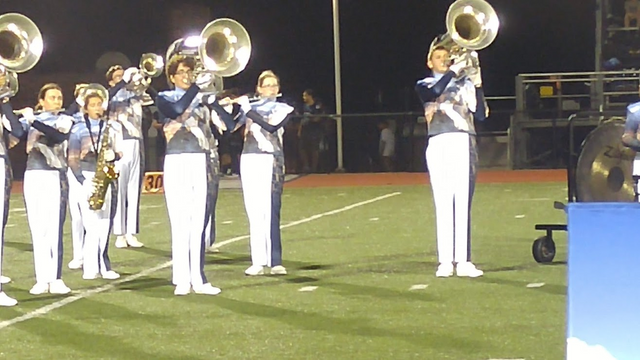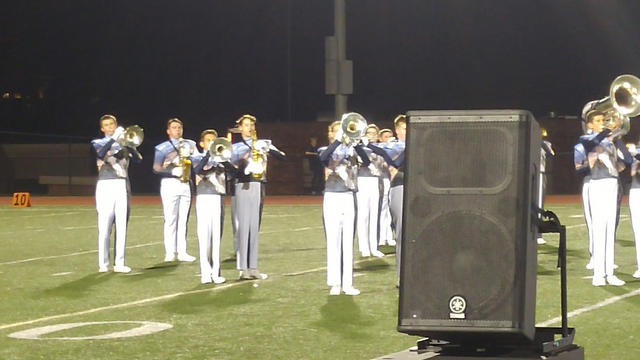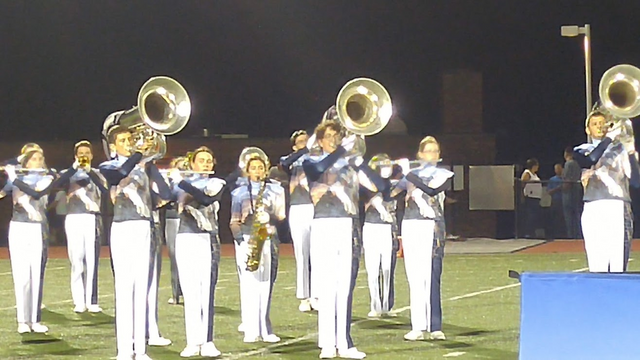 Bonus section
Fortunately, we have some parents who are much better with a camera than I. Here are some photos of the night from the band boosters Facebook Page.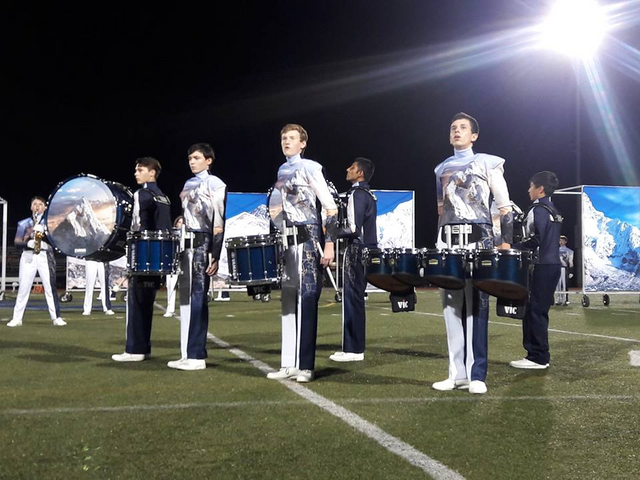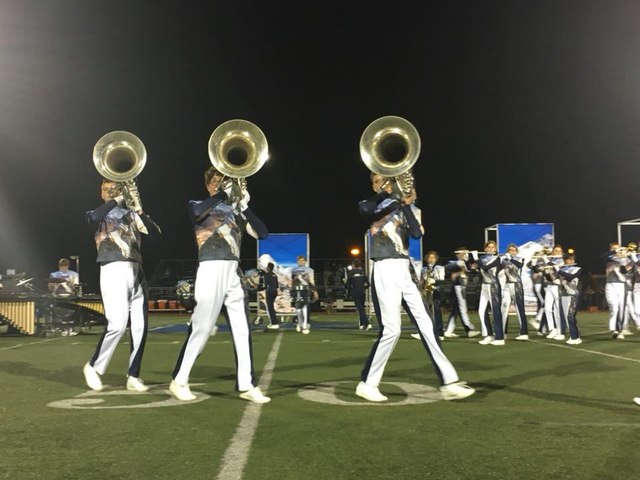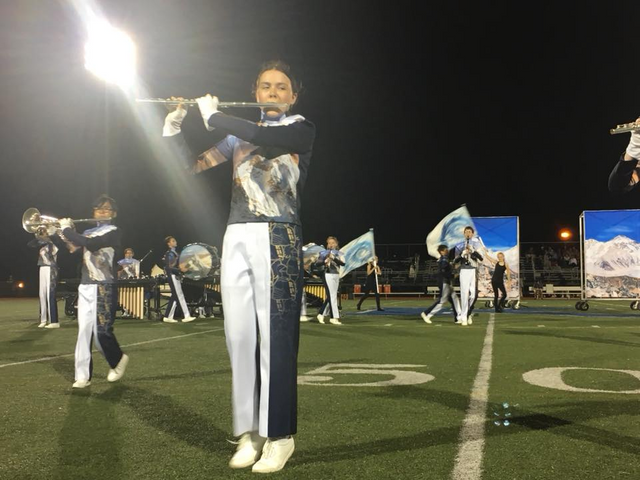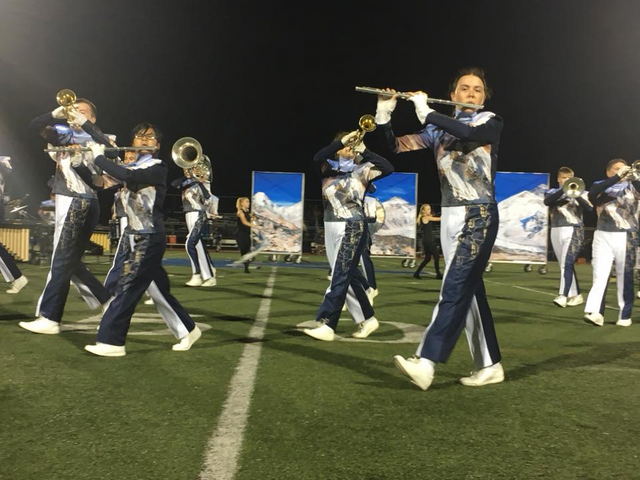 ---

Conclusion
It was a nice opportunity for the band to play at half time as the visiting team, since there is typically a much larger audience at half time. At this point in the season, although they're still adding to it, the show is beginning to take on a more familiar and rehearsed look. Nicely done band!
As we noted earlier, the Rustin football team had a good night, too. They improved their record to 2-1 by winning this one 28-7 over Kennett.
Check back in the future for photos from the stands during the Kennett game and additional photos from games against Penn Wood and Coatesville.
---

The @rgkmb-unofficial account is an experimental account that is operated by Steve Palmer (@remlaps). The account's purpose is to demonstrate the viability of a fund-raising model that is based on use of the Steem block chain in the community. The account's goal for 2018 is to raise enough money to send one student on the Rustin Golden Knight Marching Band's trip from Pennsylvania to Florida in December for performances in the Citrus Parade and in Disney. For more information, see our introductory post: Introducing Steem to the Rustin Golden Knights Marching Band
---
Thank you for your time and attention.
---

Posted by Steve Palmer (@remlaps)