I took a picture of the evening Krasnoyarsk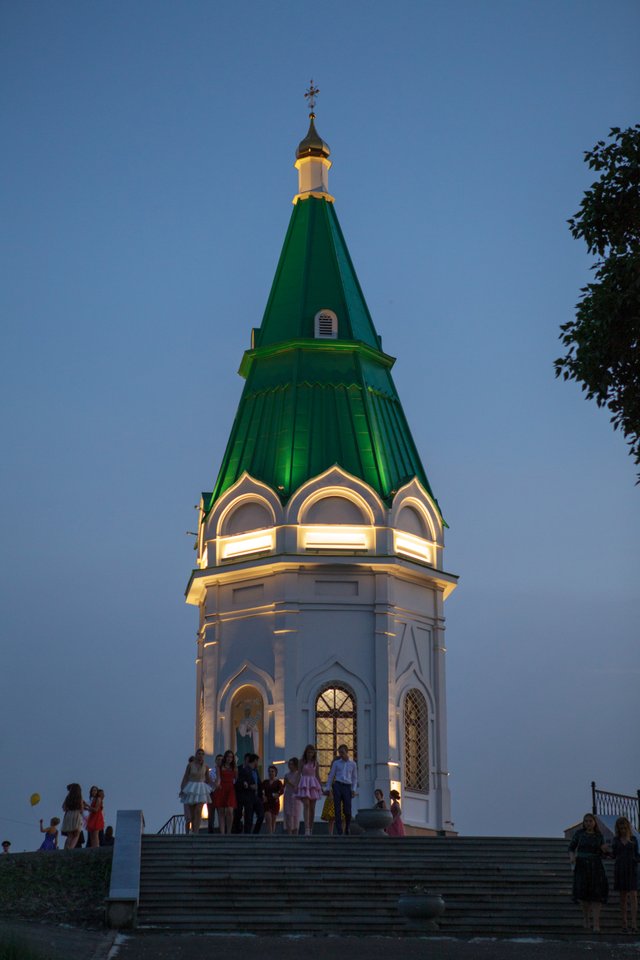 This chapel on the Guard Mount is a symbol of our city, it can be seen from almost everywhere.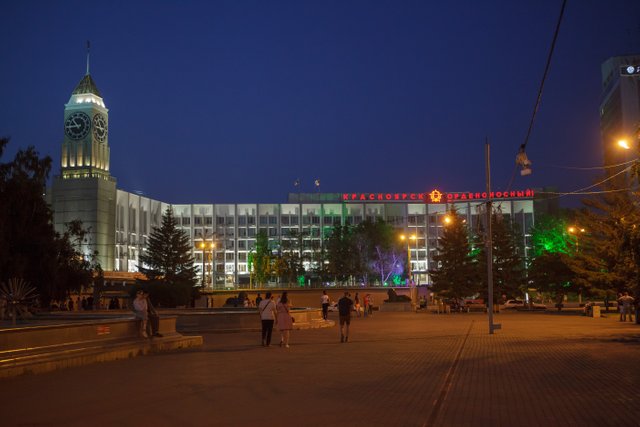 This building is the administration of the Krasnoyarsk Territory.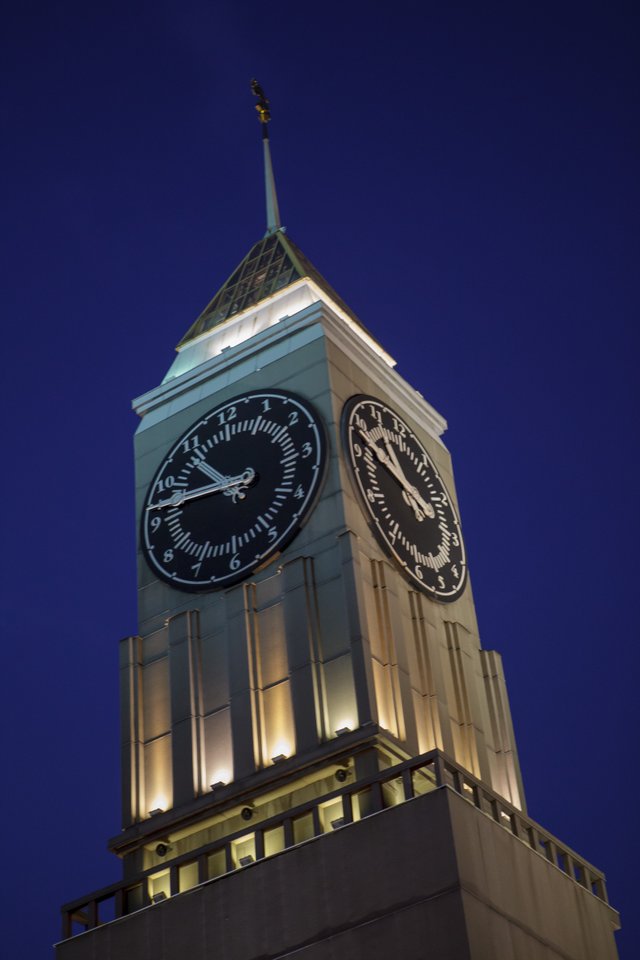 And this clock is jokingly called "Big Ben", as the famous clock tower in London.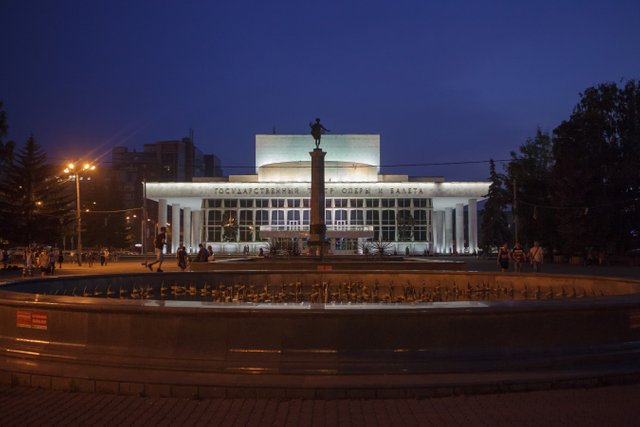 The city's opera and ballet theater, next to it an area with singing fountains with colored lights, but they unfortunately did not work on that day.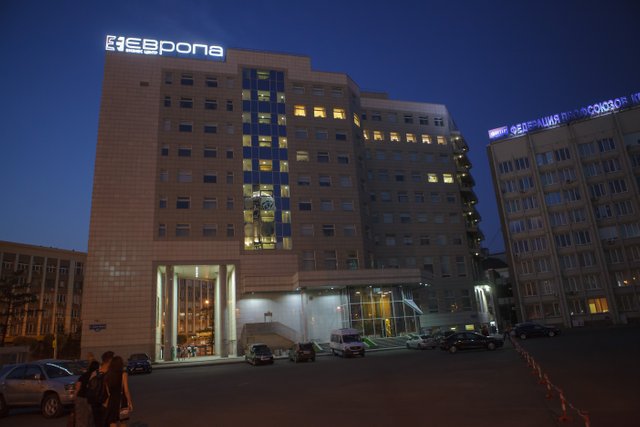 And this building is "Europe", where I go with the camera.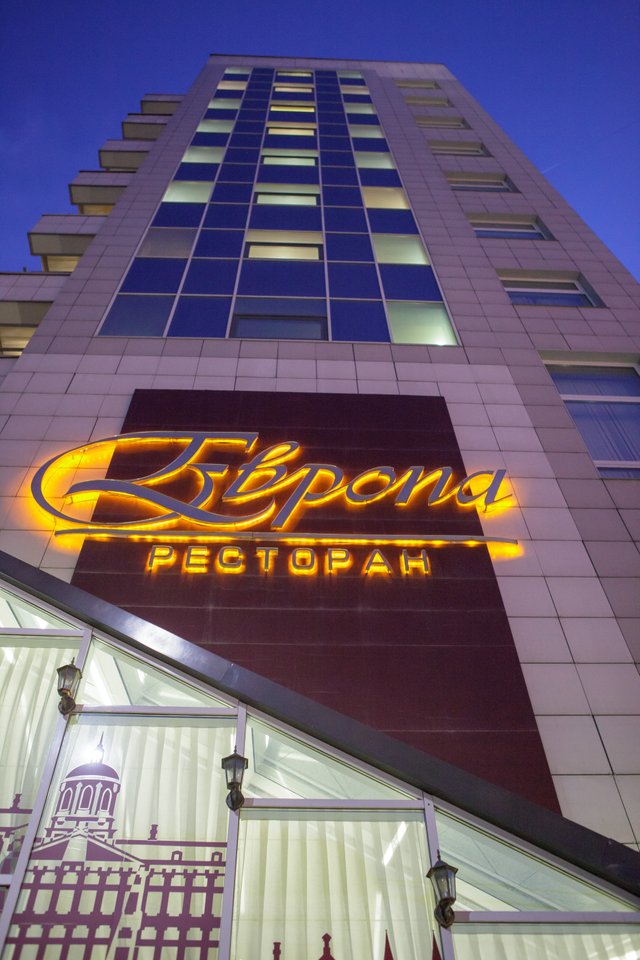 This is my destination that day. The restaurant "Europe", where the graduation party of one of the schools of the city was held. I was a photographer at this event.
If you're wondering how these parties are going on, write about it. And I will tell. Have a nice day, everyone.