Winter Wonderland in NC - Part 3 (Final)
After doing Part 1 and Part 2 of this series, I'm going to conclude it with a few more photos of the heavy, wet and icy snow draped over various vegetation and objects. I can't say enough how beautiful this looks in person. I wish I could show it that way, but here's the next best thing, on a good quality camera. I hope you enjoy!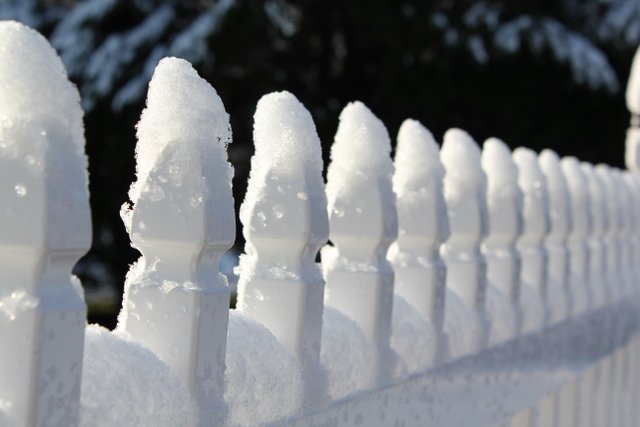 This is one of the first things I saw when I walked out the door that morning. I've seen similar photos of objects with repeating patterns on the photo feed screen savers, and this is my best attempt at mimicking that style.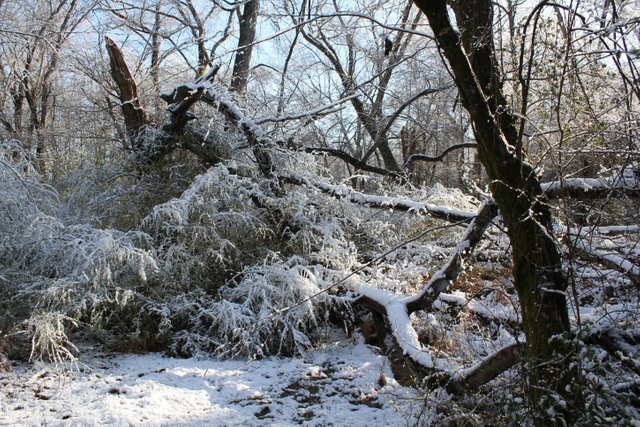 This tree is on the to-do list, as it blocks my access to the creek in this area. At some point this year I want to take the chainsaw to this mess and clean everything up. I'm glad I hadn't done it yet though because it looks especially beautiful with all this snow draped over it and the branches snaking along the forest floor.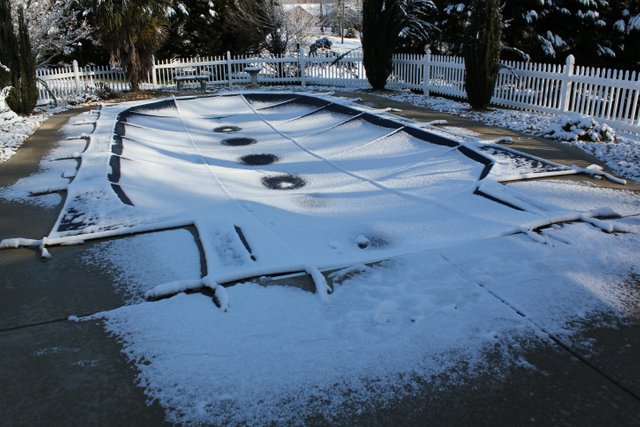 Something of note about the above pool cover is that it's actually a safety cover. Normally it's taught across the pool with a slight amount of sag, but being a safety cover, it's supposed to be able to support the weight of a person if they fall on it. This gives you an idea of how heavy this snow is weighing everything down. While I was walking through the wooded areas, many of the places I can normally walk had branches drooped over the walkways due to the snow, and I had to push them out of the way to get through.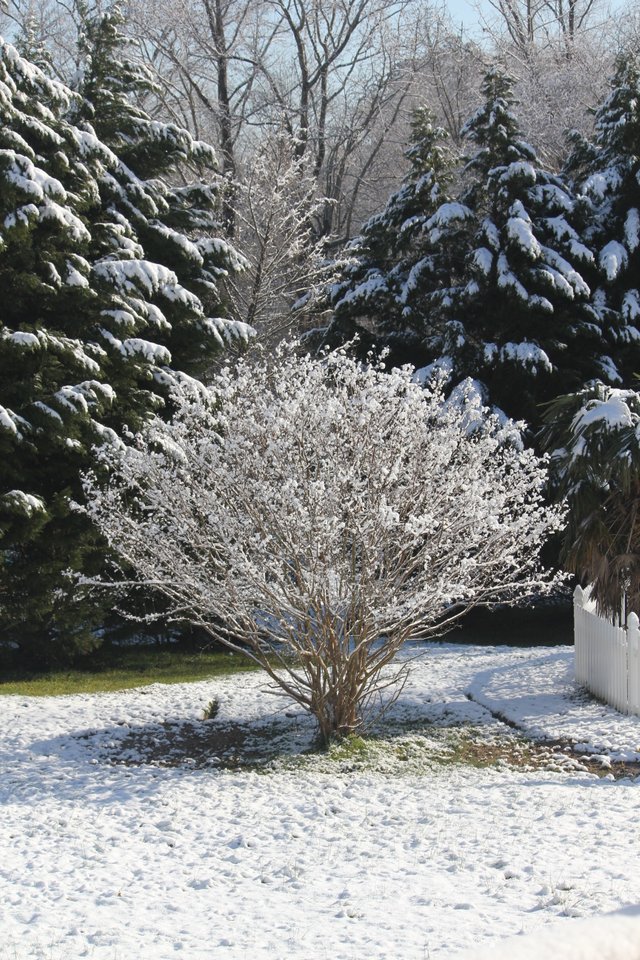 I thought this bush looked cool because it reminds me of the biblical "Burning Bush" but with ice flames. Note that this bush and all the rest of the trees shot, save for the evergreens, have no leaves on them. Truly amazing how full they all look in this state.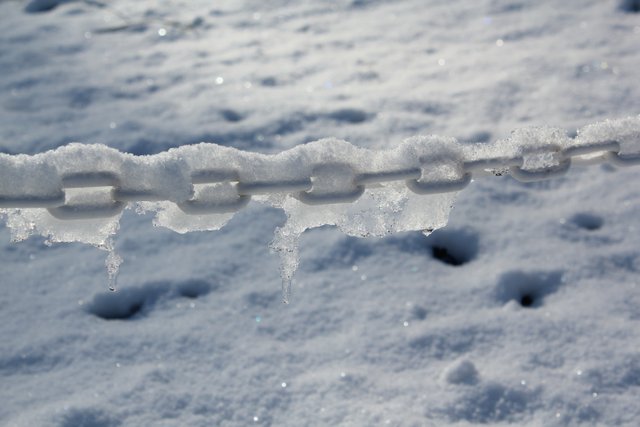 This also struck me as a neat thing to capture. You can see the little tendrils forming the beginnings of icicles hanging off this decorative chain as the morning sun began to melt it.
So that's it for the pictures for now. I'm sure I'll get the itch to capture something else at some point in the future, but until then, Steem On!
All pictures taken by me with my Canon T2i
POSH